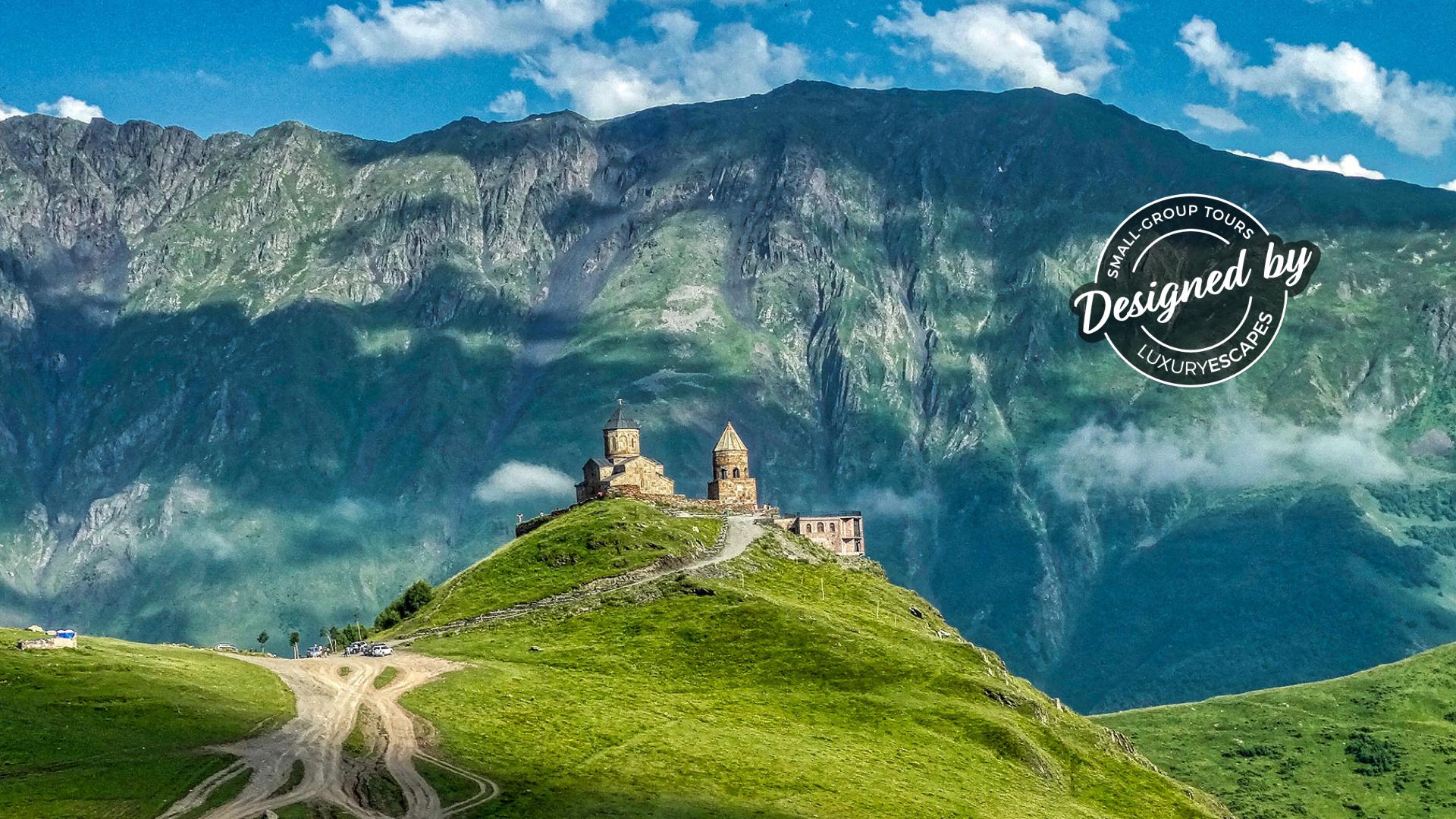 Georgia & Armenia 2021: 13-Day Luxury Small-Group Tour through the Amazing Caucasus with Azerbaijan Extension
Be charmed by the colourful culture, fascinating history and breathtaking natural scenery of Georgia and Armenia on this 13-day luxury small-group tour (max. 12 travellers). Discover countries shaped by ancient history and religion, a captivating mix of tradition and a modern way of life. Immerse yourself in the past as you tour ancient, UNESCO World Heritage-listed sites and embrace the Armenia and Georgia of today with the help of knowledgeable local guides. Discover Tbilisi on a city tour, visit the ancient cave town of Uplistsikhe, indulge in a Georgian wine tasting, drive through the spectacular Caucasus Mountains, venture through the Armenian monastic complex of Haghpat, and sit down for lunch at a local house in Garni, where you can witness the baking of Armenian lavash bread.
Your tour includes nightly handpicked accommodation – including two exclusive Design Hotel properties – daily breakfast and additional local dining experiences, private airport transfers and transportation throughout, expert guides, insider experiences and so much more.
package Options
Inclusion highlights:
This package is valid for one person based on twin share – you must purchase two packages
12 nights of handpicked accommodation, including two exclusive Design Hotel properties in Georgia and a traditional Armenian guesthouse
Daily breakfast and additional dining experiences including a welcome and farewell dinner, a homecooked local lunch and more
Tour of Georgia's capital Tbilisi, inclusive of visits to Kashveti Church, the National Picture Gallery and ancient Orthodox churches
Inclusion highlights:
This package is valid for one person
12 nights of handpicked accommodation, including two exclusive Design Hotel properties in Georgia and a traditional Armenian guesthouse
Daily breakfast and additional dining experiences including a welcome and farewell dinner, a homecooked local lunch and more
Tour of Georgia's capital Tbilisi, inclusive of visits to Kashveti Church, the National Picture Gallery and ancient Orthodox churches