Join now to view member prices
The Arrabelle at Vail Square, A RockResort
Partner Property
Rooms
Treat yourself to a stay in one of the 62 guestrooms, featuring fireplaces and heated floors. Flat-screen televisions with satellite programming provide entertainment, while complimentary wireless Internet access keeps you connected. Private bathrooms with separate bathtubs and showers feature deep soaking bathtubs and designer toiletries. Conveniences include safes and desks, as well as phones with free local calls.
Facilities
Enjoy the convenience of ski-in/ski-out access at this resort, which also features an outdoor pool and a steam room. This resort also features complimentary wireless Internet access, concierge services, and babysitting/childcare (surcharge).
Dining
Satisfy your appetite for lunch or dinner at the resort's restaurant, or stay in and take advantage of the room service (during limited hours). Quench your thirst with your favorite drink at the bar/lounge.
Popular Facilities
Free WiFi
Air Conditioning
Gym
24/7 Front Desk
Pet Friendly
Laundry
View all facilities
package Options
Select your package type
Size: 204m²
Sleeps: 8 guests
Mountain view
Members get access to exclusive rates
About the room:
Maximum room capacity:
8 guests

(up to 8 adults, up to 7 children)
Room facilities:
Bedroom
Air conditioning
Desk
Premium bedding
Linens provided
Blackout drapes/curtains
Hypo-allergenic bedding available
Wardrobe or closet
Separate sitting area
Rollaway/extra beds (free)
Heating
Heated floors
Bathroom
Bathrobes
Free toiletries
Hair dryer
Designer toiletries
Towels provided
Deep soaking bathtub
Separate bathtub and shower
Entertainment
Television
Satellite TV service
Pay movies
DVD player
MP3 docking station
Flat-panel TV
Food and drink
Coffee/tea maker
Free bottled water
Refrigerator
Microwave
Stovetop
Oven
Cookware, dishware, and utensils
Dishwasher
Family friendly
Free cribs/infant beds
Highchair
More
Phone
Iron/ironing board
In-room safe
Slippers
Connecting/adjoining rooms available
Non-Smoking
Housekeeping on request
Free newspaper
Fireplace
Laptop-friendly workspace
Room service (limited hours)
Balcony
Free local calls
Kitchen
Separate dining area
Room and bed type depend on availability check-in
Portable fan
Executive Room, 2 Queen Beds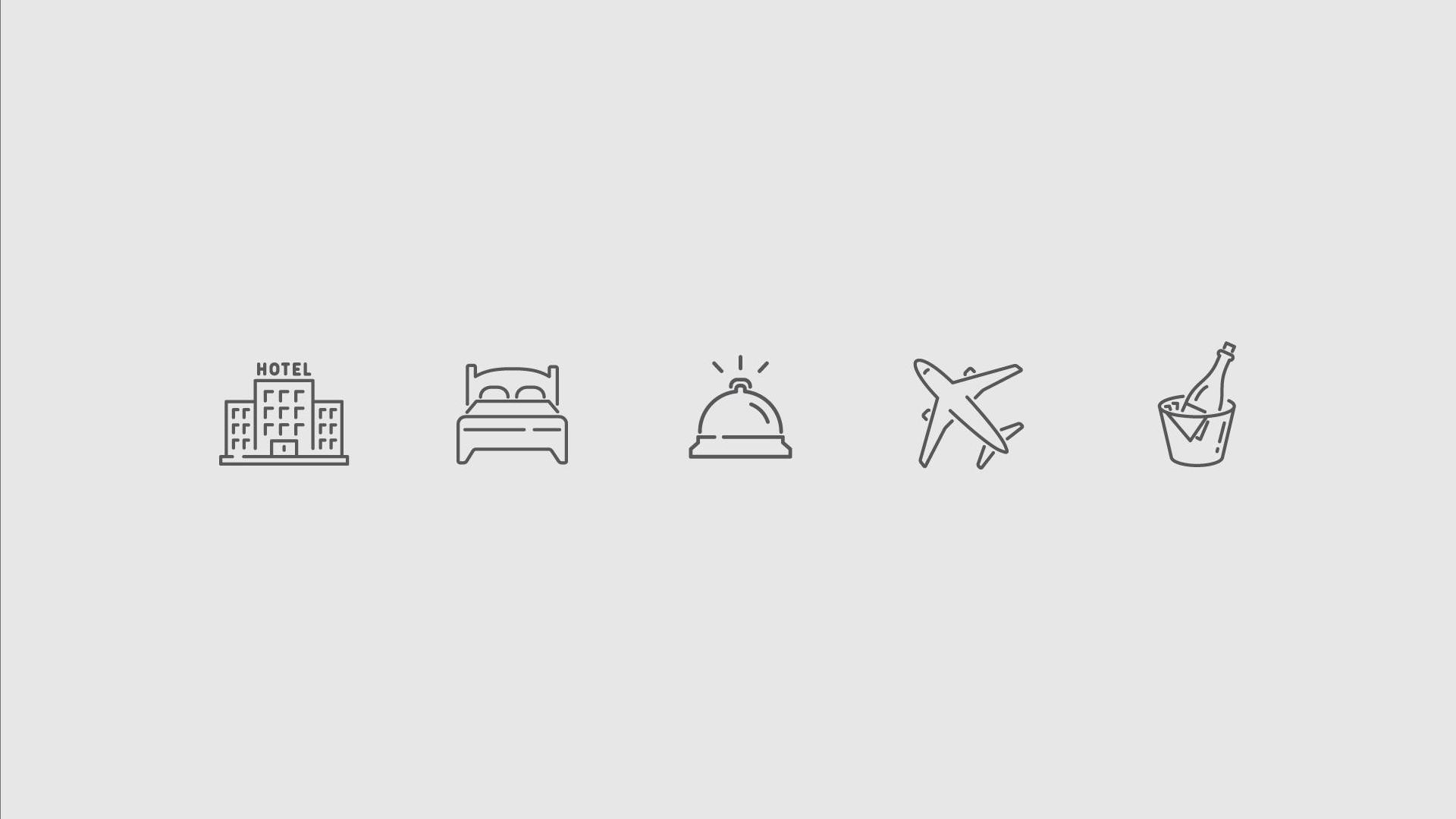 Size: 56m²
Sleeps: 7 guests
Members get access to exclusive rates
About the room:
Maximum room capacity:
7 guests

(up to 7 adults, up to 6 children)
Room facilities:
Bedroom
Air conditioning
Desk
Premium bedding
Linens provided
Blackout drapes/curtains
Hypo-allergenic bedding available
Wardrobe or closet
Rollaway/extra beds (free)
Heating
Heated floors
Bathroom
Bathrobes
Free toiletries
Hair dryer
Designer toiletries
Towels provided
Deep soaking bathtub
Separate bathtub and shower
Entertainment
Television
Satellite TV service
Pay movies
DVD player
MP3 docking station
Flat-panel TV
Food and drink
Coffee/tea maker
Free bottled water
Mini-fridge
Family friendly
Free cribs/infant beds
Highchair
More
Phone
Iron/ironing board
In-room safe
Slippers
Connecting/adjoining rooms available
Non-Smoking
Housekeeping on request
Free newspaper
Fireplace
Laptop-friendly workspace
Room service (limited hours)
Balcony
Free local calls
Room and bed type depend on availability check-in
Portable fan
Size: 51m²
Sleeps: 3 guests
Members get access to exclusive rates
About the room:
Maximum room capacity:
3 guests

(up to 3 adults, up to 2 children)
Room facilities:
Bedroom
Air conditioning
Desk
Premium bedding
Linens provided
Blackout drapes/curtains
Hypo-allergenic bedding available
Wardrobe or closet
Rollaway/extra beds (free)
Heating
Heated floors
Bathroom
Bathrobes
Free toiletries
Hair dryer
Designer toiletries
Towels provided
Deep soaking bathtub
Separate bathtub and shower
Entertainment
Television
Satellite TV service
Pay movies
DVD player
MP3 docking station
Flat-panel TV
Food and drink
Coffee/tea maker
Free bottled water
Mini-fridge
Family friendly
Free cribs/infant beds
Highchair
Accessible
Wheelchair accessible
Roll-in shower
Grab bar - in shower
More
Phone
Iron/ironing board
In-room safe
Slippers
Connecting/adjoining rooms available
Non-Smoking
Housekeeping on request
Free newspaper
Fireplace
Laptop-friendly workspace
Room service (limited hours)
Free local calls
Room and bed type depend on availability check-in
Portable fan
Room, 1 Bedroom (Residence)
Size: 102m²
Sleeps: 5 guests
Members get access to exclusive rates
About the room:
Maximum room capacity:
5 guests

(up to 5 adults, up to 4 children)
Room facilities:
Bedroom
Air conditioning
Desk
Premium bedding
Linens provided
Blackout drapes/curtains
Hypo-allergenic bedding available
Wardrobe or closet
Down comforter
Separate sitting area
Separate bedroom
Rollaway/extra beds (free)
Heating
Heated floors
Bathroom
Bathrobes
Free toiletries
Hair dryer
Designer toiletries
Towels provided
Deep soaking bathtub
Separate bathtub and shower
Entertainment
Television
Satellite TV service
Pay movies
DVD player
MP3 docking station
Flat-panel TV
Food and drink
Coffee/tea maker
Free bottled water
Refrigerator
Stovetop
Oven
Cookware, dishware, and utensils
Dishwasher
Microwave (on request)
Family friendly
Free cribs/infant beds
Highchair
More
Phone
Iron/ironing board
In-room safe
Slippers
Connecting/adjoining rooms available
Non-Smoking
Housekeeping on request
Free newspaper
Fireplace
Laptop-friendly workspace
Room service (limited hours)
Balcony
Free local calls
Kitchen
Separate dining area
Room and bed type depend on availability check-in
Portable fan
Townhome, 5 Bedrooms (Gore Creek, located near Arrabelle)
Size: 399m²
Sleeps: 14 guests
Mountain view
Members get access to exclusive rates
About the room:
Maximum room capacity:
14 guests

(up to 14 adults, up to 6 children)
Room facilities:
Bedroom
Air conditioning
Desk
Premium bedding
Linens provided
Blackout drapes/curtains
Hypo-allergenic bedding available
Wardrobe or closet
Separate sitting area
Rollaway/extra beds (free)
Heating
Heated floors
Bathroom
Bathrobes
Free toiletries
Hair dryer
Designer toiletries
Towels provided
Deep soaking bathtub
Separate bathtub and shower
Private spa tub
Entertainment
Television
Satellite TV service
Pay movies
DVD player
MP3 docking station
Flat-panel TV
Food and drink
Coffee/tea maker
Free bottled water
Refrigerator
Microwave
Stovetop
Oven
Cookware, dishware, and utensils
Dishwasher
Family friendly
Free cribs/infant beds
Highchair
More
Phone
Iron/ironing board
In-room safe
Slippers
Connecting/adjoining rooms available
Non-Smoking
Housekeeping on request
Free newspaper
Fireplace
Laptop-friendly workspace
Room service (limited hours)
Washer/dryer
Free local calls
Kitchen
Separate dining area
Room and bed type depend on availability check-in
Yard
Portable fan
Furnished balcony or patio
Private spa tub (outdoor)
Standard Room, 5 Bedrooms
Size: 438m²
Sleeps: 14 guests
Members get access to exclusive rates
About the room:
Maximum room capacity:
14 guests

(up to 14 adults, up to 11 children)
Room facilities:
Bedroom
Air conditioning
Desk
Premium bedding
Linens provided
Blackout drapes/curtains
Hypo-allergenic bedding available
Wardrobe or closet
Separate sitting area
Rollaway/extra beds (free)
Heating
Heated floors
Bathroom
Bathrobes
Free toiletries
Hair dryer
Designer toiletries
Towels provided
Deep soaking bathtub
Separate bathtub and shower
Entertainment
Television
Satellite TV service
Pay movies
DVD player
MP3 docking station
Flat-panel TV
Food and drink
Coffee/tea maker
Free bottled water
Refrigerator
Microwave
Stovetop
Oven
Cookware, dishware, and utensils
Dishwasher
Family friendly
Free cribs/infant beds
Highchair
More
Phone
Iron/ironing board
In-room safe
Slippers
Connecting/adjoining rooms available
Non-Smoking
Housekeeping on request
Free newspaper
Fireplace
Laptop-friendly workspace
Room service (limited hours)
Balcony
Washer/dryer
Free local calls
Kitchen
Separate dining area
Room and bed type depend on availability check-in
Portable fan
Room, 1 King Bed (Lion - Off-Site in Lionshead Village)
Size: 51m²
Sleeps: 4 guests
Mountain view
Members get access to exclusive rates
About the room:
Maximum room capacity:
4 guests

(up to 4 adults, up to 1 child)
Room facilities:
Bedroom
Air conditioning
Desk
Premium bedding
Linens provided
Blackout drapes/curtains
Hypo-allergenic bedding available
Wardrobe or closet
Rollaway/extra beds (free)
Heating
Heated floors
Bathroom
Bathrobes
Free toiletries
Hair dryer
Designer toiletries
Towels provided
Deep soaking bathtub
Separate bathtub and shower
Entertainment
Television
Satellite TV service
Pay movies
DVD player
MP3 docking station
Flat-panel TV
Food and drink
Coffee/tea maker
Free bottled water
Family friendly
Free cribs/infant beds
Highchair
More
Phone
Iron/ironing board
In-room safe
Slippers
Connecting/adjoining rooms available
Non-Smoking
Housekeeping on request
Free newspaper
Fireplace
Laptop-friendly workspace
Room service (limited hours)
Balcony
Free local calls
Room and bed type depend on availability check-in
Portable fan
Superior Room, 1 King Bed
Size: 42m²
Sleeps: 3 guests
Valley view
Members get access to exclusive rates
About the room:
Maximum room capacity:
3 guests

(up to 3 adults, up to 2 children)
Room facilities:
Bedroom
Air conditioning
Desk
Premium bedding
Linens provided
Blackout drapes/curtains
Hypo-allergenic bedding available
Wardrobe or closet
Rollaway/extra beds (free)
Heating
Heated floors
Bathroom
Bathrobes
Free toiletries
Hair dryer
Designer toiletries
Towels provided
Deep soaking bathtub
Separate bathtub and shower
Entertainment
Television
Satellite TV service
Pay movies
DVD player
MP3 docking station
Flat-panel TV
Food and drink
Coffee/tea maker
Free bottled water
Mini-fridge
Family friendly
Free cribs/infant beds
Highchair
More
Phone
Iron/ironing board
In-room safe
Slippers
Connecting/adjoining rooms available
Non-Smoking
Housekeeping on request
Free newspaper
Fireplace
Laptop-friendly workspace
Room service (limited hours)
Free local calls
Room and bed type depend on availability check-in
Portable fan
Room, 2 Bedrooms (Residence)
Size: 158m²
Sleeps: 6 guests
Members get access to exclusive rates
About the room:
Maximum room capacity:
6 guests

(up to 6 adults, up to 5 children)
Room facilities:
Bedroom
Air conditioning
Desk
Premium bedding
Linens provided
Blackout drapes/curtains
Hypo-allergenic bedding available
Wardrobe or closet
Down comforter
Separate sitting area
Rollaway/extra beds (free)
Heating
Heated floors
Bathroom
Bathrobes
Free toiletries
Hair dryer
Designer toiletries
Towels provided
Deep soaking bathtub
Separate bathtub and shower
Entertainment
Television
Satellite TV service
Pay movies
DVD player
MP3 docking station
Flat-panel TV
Food and drink
Coffee/tea maker
Free bottled water
Refrigerator
Microwave
Stovetop
Oven
Cookware, dishware, and utensils
Dishwasher
Family friendly
Free cribs/infant beds
Highchair
More
Phone
Iron/ironing board
In-room safe
Slippers
Connecting/adjoining rooms available
Non-Smoking
Housekeeping on request
Free newspaper
Fireplace
Laptop-friendly workspace
Room service (limited hours)
Balcony
Free local calls
Kitchen
Separate dining area
Room and bed type depend on availability check-in
Portable fan
Deluxe Room, 2 Queen Beds
Size: 51m²
Sleeps: 4 guests
Members get access to exclusive rates
About the room:
Maximum room capacity:
4 guests

(up to 4 adults, up to 3 children)
Room facilities:
Bedroom
Air conditioning
Desk
Premium bedding
Linens provided
Blackout drapes/curtains
Hypo-allergenic bedding available
Wardrobe or closet
Rollaway/extra beds (free)
Heating
Heated floors
Bathroom
Bathrobes
Free toiletries
Hair dryer
Designer toiletries
Towels provided
Deep soaking bathtub
Separate bathtub and shower
Entertainment
Television
Satellite TV service
Pay movies
DVD player
MP3 docking station
Flat-panel TV
Food and drink
Coffee/tea maker
Free bottled water
Mini-fridge
Family friendly
Free cribs/infant beds
Highchair
More
Phone
Iron/ironing board
In-room safe
Slippers
Connecting/adjoining rooms available
Non-Smoking
Housekeeping on request
Free newspaper
Fireplace
Laptop-friendly workspace
Room service (limited hours)
Balcony
Free local calls
Room and bed type depend on availability check-in
Portable fan
Superior Room, 2 Queen Beds
Size: 42m²
Sleeps: 4 guests
Valley view
Members get access to exclusive rates
About the room:
Maximum room capacity:
4 guests

(up to 4 adults, up to 3 children)
Room facilities:
Bedroom
Air conditioning
Desk
Premium bedding
Linens provided
Blackout drapes/curtains
Hypo-allergenic bedding available
Wardrobe or closet
Rollaway/extra beds (free)
Heating
Heated floors
Bathroom
Bathrobes
Free toiletries
Hair dryer
Designer toiletries
Towels provided
Deep soaking bathtub
Separate bathtub and shower
Entertainment
Television
Satellite TV service
Pay movies
DVD player
MP3 docking station
Flat-panel TV
Food and drink
Coffee/tea maker
Free bottled water
Mini-fridge
Family friendly
Free cribs/infant beds
Highchair
Accessible
Wheelchair accessible
Roll-in shower
Grab bar - in shower
More
Phone
Iron/ironing board
In-room safe
Slippers
Connecting/adjoining rooms available
Non-Smoking
Housekeeping on request
Free newspaper
Fireplace
Laptop-friendly workspace
Room service (limited hours)
Free local calls
Room and bed type depend on availability check-in
Portable fan
Premier Room, 2 Bedrooms (Residence)
Size: 195m²
Sleeps: 6 guests
Mountain view
Members get access to exclusive rates
About the room:
Maximum room capacity:
6 guests

(up to 6 adults, up to 5 children)
Room facilities:
Bedroom
Air conditioning
Desk
Premium bedding
Linens provided
Blackout drapes/curtains
Hypo-allergenic bedding available
Wardrobe or closet
Separate sitting area
Rollaway/extra beds (free)
Heating
Heated floors
Bathroom
Bathrobes
Free toiletries
Hair dryer
Designer toiletries
Towels provided
Deep soaking bathtub
Separate bathtub and shower
Entertainment
Television
Satellite TV service
Pay movies
DVD player
MP3 docking station
Flat-panel TV
Food and drink
Coffee/tea maker
Free bottled water
Refrigerator
Microwave
Stovetop
Oven
Cookware, dishware, and utensils
Dishwasher
Family friendly
Free cribs/infant beds
Highchair
More
Phone
Iron/ironing board
In-room safe
Slippers
Connecting/adjoining rooms available
Non-Smoking
Housekeeping on request
Free newspaper
Fireplace
Laptop-friendly workspace
Room service (limited hours)
Balcony
Free local calls
Kitchen
Separate dining area
Room and bed type depend on availability check-in
Portable fan
Standard Room, 3 Bedrooms
Size: 204m²
Sleeps: 10 guests
Members get access to exclusive rates
About the room:
Maximum room capacity:
10 guests

(up to 10 adults, up to 6 children)
Room facilities:
Bedroom
Air conditioning
Desk
Premium bedding
Linens provided
Blackout drapes/curtains
Hypo-allergenic bedding available
Wardrobe or closet
Separate sitting area
Rollaway/extra beds (free)
Heating
Heated floors
Bathroom
Bathrobes
Free toiletries
Hair dryer
Designer toiletries
Towels provided
Deep soaking bathtub
Separate bathtub and shower
Entertainment
Television
Satellite TV service
Pay movies
DVD player
MP3 docking station
Flat-panel TV
Food and drink
Coffee/tea maker
Free bottled water
Refrigerator
Microwave
Stovetop
Oven
Cookware, dishware, and utensils
Dishwasher
Family friendly
Free cribs/infant beds
Highchair
More
Phone
Iron/ironing board
In-room safe
Slippers
Connecting/adjoining rooms available
Non-Smoking
Housekeeping on request
Free newspaper
Fireplace
Laptop-friendly workspace
Room service (limited hours)
Balcony
Free local calls
Kitchen
Separate dining area
Room and bed type depend on availability check-in
Portable fan
Townhome, 4 Bedrooms (Gore Creek, located near Arrabelle)
Size: 348m²
Sleeps: 12 guests
Members get access to exclusive rates
About the room:
Maximum room capacity:
12 guests

(up to 12 adults, up to 9 children)
Room facilities:
Bedroom
Desk
Premium bedding
Linens provided
Blackout drapes/curtains
Hypo-allergenic bedding available
Wardrobe or closet
Separate sitting area
Rollaway/extra beds (free)
Heating
Heated floors
Bathroom
Bathrobes
Free toiletries
Hair dryer
Designer toiletries
Towels provided
Deep soaking bathtub
Separate bathtub and shower
Private spa tub
Entertainment
Television
Satellite TV service
Pay movies
DVD player
MP3 docking station
Flat-panel TV
Food and drink
Coffee/tea maker
Free bottled water
Refrigerator
Microwave
Stovetop
Oven
Cookware, dishware, and utensils
Dishwasher
Family friendly
Free cribs/infant beds
Highchair
More
Phone
Iron/ironing board
In-room safe
Slippers
Connecting/adjoining rooms available
Non-Smoking
Housekeeping on request
Free newspaper
Fireplace
Laptop-friendly workspace
Room service (limited hours)
Free local calls
Kitchen
Separate dining area
Room and bed type depend on availability check-in
Yard
Portable fan
Furnished balcony or patio
Private spa tub (outdoor)
Penthouse, 4 Rooms (Landmark - Off-Site in Lionshead)
Size: 246m²
Sleeps: 14 guests
Mountain view
Members get access to exclusive rates
About the room:
Maximum room capacity:
14 guests

(up to 14 adults, up to 11 children)
Room facilities:
Bedroom
Air conditioning
Desk
Premium bedding
Linens provided
Blackout drapes/curtains
Hypo-allergenic bedding available
Wardrobe or closet
Separate sitting area
Rollaway/extra beds (free)
Heating
Heated floors
Bathroom
Bathrobes
Free toiletries
Hair dryer
Designer toiletries
Towels provided
Deep soaking bathtub
Separate bathtub and shower
Entertainment
Television
Satellite TV service
Pay movies
DVD player
MP3 docking station
Flat-panel TV
Food and drink
Coffee/tea maker
Free bottled water
Microwave
Full-sized refrigerator/freezer
Stovetop
Oven
Cookware, dishware, and utensils
Dishwasher
Family friendly
Free cribs/infant beds
Highchair
More
Phone
Iron/ironing board
In-room safe
Slippers
Connecting/adjoining rooms available
Non-Smoking
Housekeeping on request
Free newspaper
Fireplace
Laptop-friendly workspace
Room service (limited hours)
Balcony
Washer/dryer
Free local calls
Kitchen
Separate dining area
Room and bed type depend on availability check-in
Portable fan
Room, 3 Bedrooms (Lion - Off-Site in Lionshead Village)
Size: 190m²
Sleeps: 10 guests
Mountain view
Members get access to exclusive rates
About the room:
Maximum room capacity:
10 guests

(up to 10 adults, up to 7 children)
Room facilities:
Bedroom
Air conditioning
Desk
Premium bedding
Linens provided
Blackout drapes/curtains
Hypo-allergenic bedding available
Wardrobe or closet
Separate sitting area
Rollaway/extra beds (free)
Heating
Heated floors
Bathroom
Bathrobes
Free toiletries
Hair dryer
Designer toiletries
Towels provided
Deep soaking bathtub
Separate bathtub and shower
Entertainment
Television
Satellite TV service
Pay movies
DVD player
MP3 docking station
Flat-panel TV
Food and drink
Coffee/tea maker
Free bottled water
Refrigerator
Microwave
Stovetop
Oven
Cookware, dishware, and utensils
Dishwasher
Family friendly
Free cribs/infant beds
Highchair
More
Phone
Iron/ironing board
In-room safe
Slippers
Connecting/adjoining rooms available
Non-Smoking
Housekeeping on request
Free newspaper
Fireplace
Laptop-friendly workspace
Room service (limited hours)
Balcony
Free local calls
Kitchen
Separate dining area
Room and bed type depend on availability check-in
Portable fan
Private Home, 4 Bedrooms (Potato Patch - Off-Site)
Size: 361m²
Sleeps: 12 guests
Members get access to exclusive rates
About the room:
Maximum room capacity:
12 guests

(up to 12 adults, up to 9 children)
Room facilities:
Bedroom
Desk
Premium bedding
Linens provided
Blackout drapes/curtains
Hypo-allergenic bedding available
Wardrobe or closet
Separate sitting area
Rollaway/extra beds (free)
Heating
Heated floors
Bathroom
Bathrobes
Free toiletries
Hair dryer
Designer toiletries
Towels provided
Deep soaking bathtub
Separate bathtub and shower
Private spa tub
Entertainment
Television
Satellite TV service
Pay movies
DVD player
MP3 docking station
Flat-panel TV
Food and drink
Coffee/tea maker
Free bottled water
Refrigerator
Microwave
Stovetop
Oven
Cookware, dishware, and utensils
Dishwasher
Family friendly
Free cribs/infant beds
Highchair
More
Phone
Iron/ironing board
In-room safe
Slippers
Connecting/adjoining rooms available
Non-Smoking
Housekeeping on request
Free newspaper
Fireplace
Laptop-friendly workspace
Room service (limited hours)
Free local calls
Kitchen
Separate dining area
Room and bed type depend on availability check-in
Yard
Portable fan
Furnished balcony or patio
Private spa tub (outdoor)
Size: 390m²
Sleeps: 12 guests
Mountain view
Members get access to exclusive rates
About the room:
Maximum room capacity:
12 guests

(up to 12 adults, up to 9 children)
Room facilities:
Bedroom
Air conditioning
Desk
Premium bedding
Linens provided
Blackout drapes/curtains
Hypo-allergenic bedding available
Wardrobe or closet
Separate sitting area
Rollaway/extra beds (free)
Heating
Heated floors
Bathroom
Bathrobes
Free toiletries
Hair dryer
Designer toiletries
Towels provided
Deep soaking bathtub
Separate bathtub and shower
Entertainment
Television
Satellite TV service
Pay movies
DVD player
MP3 docking station
Flat-panel TV
Food and drink
Coffee/tea maker
Free bottled water
Refrigerator
Microwave
Stovetop
Oven
Cookware, dishware, and utensils
Dishwasher
Family friendly
Free cribs/infant beds
Highchair
More
Phone
Iron/ironing board
In-room safe
Slippers
Connecting/adjoining rooms available
Non-Smoking
Housekeeping on request
Free newspaper
Fireplace
Laptop-friendly workspace
Room service (limited hours)
Balcony
Free local calls
Kitchen
Separate dining area
Room and bed type depend on availability check-in
Portable fan
Suite, 1 King Bed (Arrabelle)
Size: 63m²
Sleeps: 5 guests
Mountain view
Members get access to exclusive rates
About the room:
Maximum room capacity:
5 guests

(up to 5 adults, up to 4 children)
Room facilities:
Bedroom
Air conditioning
Desk
Premium bedding
Linens provided
Blackout drapes/curtains
Hypo-allergenic bedding available
Wardrobe or closet
Separate sitting area
Rollaway/extra beds (free)
Heating
Heated floors
Bathroom
Bathrobes
Free toiletries
Hair dryer
Designer toiletries
Towels provided
Deep soaking bathtub
Separate bathtub and shower
Entertainment
Television
Satellite TV service
Pay movies
DVD player
MP3 docking station
Flat-panel TV
Food and drink
Coffee/tea maker
Free bottled water
Mini-fridge
Family friendly
Free cribs/infant beds
Highchair
More
Phone
Iron/ironing board
In-room safe
Slippers
Connecting/adjoining rooms available
Non-Smoking
Housekeeping on request
Free newspaper
Fireplace
Laptop-friendly workspace
Room service (limited hours)
Balcony
Free local calls
Room and bed type depend on availability check-in
Portable fan
Executive Room, 1 King Bed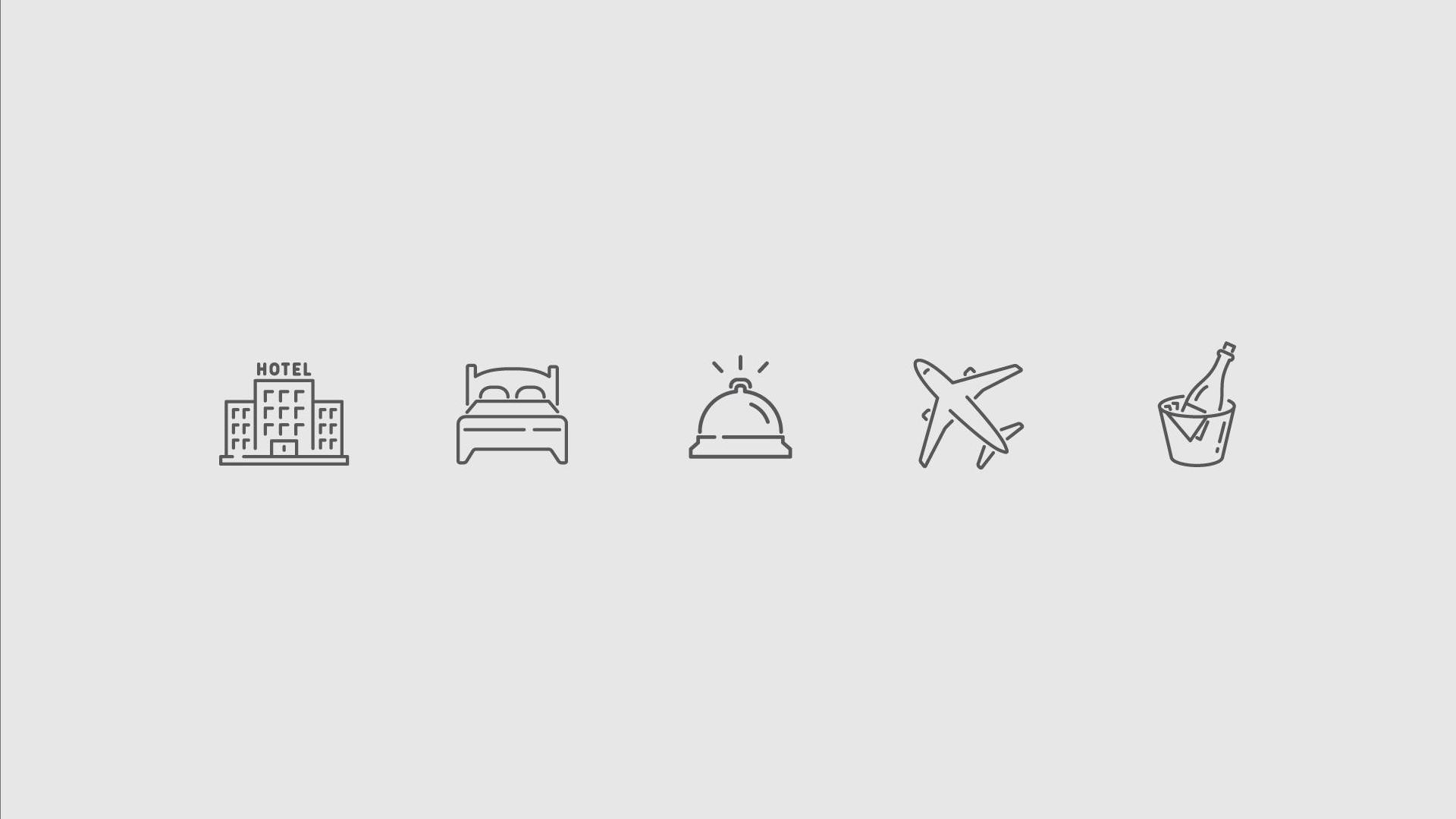 Size: 56m²
Sleeps: 5 guests
Mountain view
Members get access to exclusive rates
About the room:
Maximum room capacity:
5 guests

(up to 5 adults, up to 4 children)
Room facilities:
Bedroom
Air conditioning
Desk
Premium bedding
Linens provided
Blackout drapes/curtains
Hypo-allergenic bedding available
Wardrobe or closet
Rollaway/extra beds (free)
Heating
Heated floors
Bathroom
Bathrobes
Free toiletries
Hair dryer
Designer toiletries
Towels provided
Deep soaking bathtub
Separate bathtub and shower
Entertainment
Television
Satellite TV service
Pay movies
DVD player
MP3 docking station
Flat-panel TV
Food and drink
Coffee/tea maker
Free bottled water
Mini-fridge
Family friendly
Free cribs/infant beds
Highchair
Accessible
Wheelchair accessible
Roll-in shower
Grab bar - in shower
More
Phone
Iron/ironing board
In-room safe
Slippers
Connecting/adjoining rooms available
Non-Smoking
Housekeeping on request
Free newspaper
Fireplace
Laptop-friendly workspace
Room service (limited hours)
Balcony
Free local calls
Room and bed type depend on availability check-in
Portable fan
Premier Room, 2 Queen Beds
Size: 56m²
Sleeps: 5 guests
Mountain view
Members get access to exclusive rates
About the room:
Maximum room capacity:
5 guests

(up to 5 adults, up to 4 children)
Room facilities:
Bedroom
Air conditioning
Desk
Premium bedding
Linens provided
Blackout drapes/curtains
Hypo-allergenic bedding available
Wardrobe or closet
Rollaway/extra beds (free)
Heating
Heated floors
Bathroom
Bathrobes
Free toiletries
Hair dryer
Designer toiletries
Towels provided
Deep soaking bathtub
Separate bathtub and shower
Entertainment
Television
Satellite TV service
Pay movies
DVD player
MP3 docking station
Flat-panel TV
Food and drink
Coffee/tea maker
Free bottled water
Mini-fridge
Family friendly
Free cribs/infant beds
Highchair
Accessible
Wheelchair accessible
Roll-in shower
Grab bar - in shower
More
Phone
Iron/ironing board
In-room safe
Slippers
Connecting/adjoining rooms available
Non-Smoking
Housekeeping on request
Free newspaper
Fireplace
Laptop-friendly workspace
Room service (limited hours)
Balcony
Free local calls
Room and bed type depend on availability check-in
Portable fan
Standard Room, 4 Bedrooms
Size: 307m²
Sleeps: 12 guests
Members get access to exclusive rates
About the room:
Maximum room capacity:
12 guests

(up to 12 adults, up to 9 children)
Room facilities:
Bedroom
Air conditioning
Desk
Premium bedding
Linens provided
Blackout drapes/curtains
Hypo-allergenic bedding available
Wardrobe or closet
Separate sitting area
Rollaway/extra beds (free)
Heating
Heated floors
Bathroom
Bathrobes
Free toiletries
Hair dryer
Designer toiletries
Towels provided
Deep soaking bathtub
Separate bathtub and shower
Entertainment
Television
Satellite TV service
Pay movies
DVD player
MP3 docking station
Flat-panel TV
Food and drink
Coffee/tea maker
Free bottled water
Refrigerator
Microwave
Stovetop
Oven
Cookware, dishware, and utensils
Dishwasher
Family friendly
Free cribs/infant beds
Highchair
More
Phone
Iron/ironing board
In-room safe
Slippers
Connecting/adjoining rooms available
Non-Smoking
Housekeeping on request
Free newspaper
Fireplace
Laptop-friendly workspace
Room service (limited hours)
Balcony
Free local calls
Kitchen
Separate dining area
Room and bed type depend on availability check-in
Portable fan
Chalet, 4 Bedrooms (Game Creek)
Size: 353m²
Sleeps: 6 guests
Mountain view
Members get access to exclusive rates
About the room:
Maximum room capacity:
6 guests

(up to 6 adults, up to 5 children)
Room facilities:
Bedroom
Desk
Premium bedding
Linens provided
Blackout drapes/curtains
Hypo-allergenic bedding available
Wardrobe or closet
Separate sitting area
Rollaway/extra beds (free)
Heating
Heated floors
Bathroom
Bathrobes
Free toiletries
Hair dryer
Designer toiletries
Towels provided
Deep soaking bathtub
Separate bathtub and shower
Private spa tub
Entertainment
Television
Satellite TV service
Pay movies
DVD player
MP3 docking station
Flat-panel TV
Food and drink
Coffee/tea maker
Free bottled water
Refrigerator
Microwave
Stovetop
Oven
Cookware, dishware, and utensils
Dishwasher
Family friendly
Free cribs/infant beds
Highchair
More
Phone
Iron/ironing board
In-room safe
Slippers
Connecting/adjoining rooms available
Non-Smoking
Housekeeping on request
Free newspaper
Fireplace
Laptop-friendly workspace
Room service (limited hours)
Free local calls
Kitchen
Separate dining area
Room and bed type depend on availability check-in
Balcony or patio
Yard
Portable fan
Private spa tub (outdoor)
Room, 2 Bedrooms (Lion - Off-Site in Lionshead Village)
Size: 139m²
Sleeps: 8 guests
Mountain view
Members get access to exclusive rates
About the room:
Maximum room capacity:
8 guests

(up to 8 adults, up to 5 children)
Room facilities:
Bedroom
Air conditioning
Desk
Premium bedding
Linens provided
Blackout drapes/curtains
Hypo-allergenic bedding available
Wardrobe or closet
Separate sitting area
Rollaway/extra beds (free)
Heating
Heated floors
Bathroom
Bathrobes
Free toiletries
Hair dryer
Designer toiletries
Towels provided
Deep soaking bathtub
Separate bathtub and shower
Entertainment
Television
Satellite TV service
Pay movies
DVD player
MP3 docking station
Flat-panel TV
Food and drink
Coffee/tea maker
Free bottled water
Refrigerator
Microwave
Stovetop
Oven
Cookware, dishware, and utensils
Dishwasher
Family friendly
Free cribs/infant beds
Highchair
More
Phone
Iron/ironing board
In-room safe
Slippers
Connecting/adjoining rooms available
Non-Smoking
Housekeeping on request
Free newspaper
Fireplace
Laptop-friendly workspace
Room service (limited hours)
Balcony
Free local calls
Kitchen
Separate dining area
Room and bed type depend on availability check-in
Portable fan
Superior Room, 2 Queen Beds
Size: 46m²
Sleeps: 4 guests
Members get access to exclusive rates
About the room:
Maximum room capacity:
4 guests

(up to 4 adults, up to 3 children)
Room facilities:
Bedroom
Air conditioning
Desk
Premium bedding
Linens provided
Blackout drapes/curtains
Hypo-allergenic bedding available
Wardrobe or closet
Rollaway/extra beds (free)
Heating
Heated floors
Bathroom
Bathrobes
Free toiletries
Hair dryer
Designer toiletries
Towels provided
Deep soaking bathtub
Separate bathtub and shower
Entertainment
Television
Satellite TV service
Pay movies
DVD player
MP3 docking station
Flat-panel TV
Food and drink
Coffee/tea maker
Free bottled water
Refrigerator
Family friendly
Free cribs/infant beds
Highchair
More
Phone
Iron/ironing board
In-room safe
Slippers
Connecting/adjoining rooms available
Non-Smoking
Housekeeping on request
Free newspaper
Fireplace
Laptop-friendly workspace
Room service (limited hours)
Free local calls
Room and bed type depend on availability check-in
Portable fan
Size: 63m²
Sleeps: 5 guests
Members get access to exclusive rates
About the room:
Maximum room capacity:
5 guests

(up to 5 adults, up to 4 children)
Room facilities:
Bedroom
Air conditioning
Desk
Premium bedding
Linens provided
Blackout drapes/curtains
Hypo-allergenic bedding available
Wardrobe or closet
Separate sitting area
Rollaway/extra beds (free)
Heating
Heated floors
Bathroom
Bathrobes
Free toiletries
Hair dryer
Designer toiletries
Towels provided
Deep soaking bathtub
Separate bathtub and shower
Entertainment
Television
Satellite TV service
Pay movies
DVD player
MP3 docking station
Flat-panel TV
Food and drink
Coffee/tea maker
Free bottled water
Mini-fridge
Family friendly
Free cribs/infant beds
Highchair
More
Phone
Iron/ironing board
In-room safe
Slippers
Connecting/adjoining rooms available
Non-Smoking
Housekeeping on request
Free newspaper
Fireplace
Laptop-friendly workspace
Room service (limited hours)
Balcony
Free local calls
Room and bed type depend on availability check-in
Portable fan