InterContinental Fujairah Resort, an IHG Hotel
Rooms
Make yourself at home in one of the 190 individually decorated guestrooms, featuring minibars and Smart televisions. Your Select Comfort bed comes with premium bedding. Rooms have private furnished balconies or patios. Complimentary wireless Internet access keeps you connected, and cable programming is available for your entertainment. Private bathrooms with separate bathtubs and showers feature deep soaking bathtubs and rainfall showerheads.
Facilities
Pamper yourself with a visit to the spa, which offers massages, body treatments, and facials. After dipping into one of the 4 outdoor swimming pools, you can spend some time at the private beach. This hotel also features complimentary wireless Internet access, concierge services, and babysitting/childcare (surcharge).
Dining
Enjoy international cuisine at Nama, one of the hotel's 2 restaurants, or stay in and take advantage of the 24-hour room service. Snacks are also available at the coffee shop/café. Unwind at the end of the day with a drink at the bar/lounge or the poolside bar. Buffet breakfasts are available daily from 7 AM to 11 AM for a fee.
Popular Facilities
Free WiFi
Pool
Air Conditioning
Bar
Restaurant
24/7 Front Desk
View all facilities
package Options
Select your package type
Classic Room, Garden View
Size: 45m²
Sleeps: 3 guests
Garden view
About the room:
Maximum room capacity:
3 guests

(up to 3 adults, up to 2 children)
Room facilities:
Bedroom
Sleep Number by Select Comfort mattress
Linens provided
Blackout drapes/curtains
Rollaway/extra beds (surcharge)
Premium bedding
Wardrobe or closet
Pillow menu
Air conditioning
Desk
Bathroom
Separate bathtub and shower
Towels provided
Free toiletries
Bathrobes
Hair dryer
Deep soaking bathtub
Rainfall showerhead
Bidet
Entertainment
Cable TV service
Television
Smart TV
Premium TV channels
Food and drink
Electric kettle
Espresso maker
Coffee/tea maker
Free bottled water
Minibar
Family friendly
In-room childcare (surcharge)
Free cribs/infant beds
Accessible
Grab bar - in bathtub
Doorbell/telephone notification
Accessible bathtub
Visual fire alarm
Grab bar - in shower
Bathroom emergency pull cord
Braille signage
Grab bar - near toilet
Raised toilet seat
More
Connecting/adjoining rooms available
Iron/ironing board
Daily housekeeping
Room and bed type depend on availability check-in
Furnished balcony or patio
Guidebooks or recommendations
Window screens
Location - ground floor
In-room safe
Electrical adapters/chargers
Phone
Restaurant dining guide
Free newspaper
Soundproofed rooms
Turndown service
Room service (24 hours)
Slippers
Shared accommodations
Laptop-friendly workspace
Intercontinental, Club Room, 1 King Bed, Ocean View
Size: 45m²
Sleeps: 3 guests
Ocean view
About the room:
Maximum room capacity:
3 guests

(up to 3 adults, up to 2 children)
Room facilities:
Bedroom
Sleep Number by Select Comfort mattress
Linens provided
Blackout drapes/curtains
Rollaway/extra beds (surcharge)
Premium bedding
Wardrobe or closet
Pillow menu
Air conditioning
Desk
Bathroom
Separate bathtub and shower
Towels provided
Free toiletries
Bathrobes
Hair dryer
Deep soaking bathtub
Rainfall showerhead
Bidet
Entertainment
Cable TV service
Television
Smart TV
Premium TV channels
Food and drink
Electric kettle
Espresso maker
Coffee/tea maker
Free bottled water
Minibar
Family friendly
In-room childcare (surcharge)
Free cribs/infant beds
Accessible
Grab bar - in bathtub
Doorbell/telephone notification
Accessible bathtub
Visual fire alarm
Grab bar - in shower
Bathroom emergency pull cord
Braille signage
Grab bar - near toilet
Raised toilet seat
More
Location - top floor
Connecting/adjoining rooms available
Iron/ironing board
Daily housekeeping
Furnished balcony or patio
Guidebooks or recommendations
Window screens
In-room safe
Electrical adapters/chargers
Phone
Restaurant dining guide
Free newspaper
Soundproofed rooms
Turndown service
Room service (24 hours)
Slippers
Shared accommodations
Laptop-friendly workspace
Club level room
Deluxe Room, 1 King Bed, Ocean View
Size: 45m²
Sleeps: 3 guests
Ocean view
About the room:
Maximum room capacity:
3 guests

(up to 3 adults, up to 2 children)
Room facilities:
Bedroom
Sleep Number by Select Comfort mattress
Linens provided
Blackout drapes/curtains
Rollaway/extra beds (surcharge)
Premium bedding
Wardrobe or closet
Pillow menu
Air conditioning
Desk
Bathroom
Separate bathtub and shower
Towels provided
Free toiletries
Bathrobes
Hair dryer
Deep soaking bathtub
Rainfall showerhead
Bidet
Entertainment
Cable TV service
Television
Smart TV
Premium TV channels
Food and drink
Electric kettle
Espresso maker
Coffee/tea maker
Free bottled water
Minibar
Family friendly
In-room childcare (surcharge)
Free cribs/infant beds
Accessible
Grab bar - in bathtub
Doorbell/telephone notification
Accessible bathtub
Visual fire alarm
Grab bar - in shower
Bathroom emergency pull cord
Braille signage
Grab bar - near toilet
Raised toilet seat
More
Connecting/adjoining rooms available
Iron/ironing board
Daily housekeeping
Furnished balcony or patio
Guidebooks or recommendations
Window screens
Location - ground floor
In-room safe
Electrical adapters/chargers
Phone
Restaurant dining guide
Free newspaper
Soundproofed rooms
Turndown service
Room service (24 hours)
Slippers
Shared accommodations
Laptop-friendly workspace
Classic Room, 1 King Bed, Garden View
Size: 45m²
Sleeps: 3 guests
Garden view
About the room:
Maximum room capacity:
3 guests

(up to 3 adults, up to 2 children)
Room facilities:
Bedroom
Sleep Number by Select Comfort mattress
Linens provided
Blackout drapes/curtains
Rollaway/extra beds (surcharge)
Premium bedding
Wardrobe or closet
Pillow menu
Air conditioning
Desk
Bathroom
Separate bathtub and shower
Towels provided
Free toiletries
Bathrobes
Hair dryer
Deep soaking bathtub
Rainfall showerhead
Bidet
Entertainment
Cable TV service
Television
Smart TV
Premium TV channels
Food and drink
Electric kettle
Espresso maker
Coffee/tea maker
Free bottled water
Minibar
Family friendly
In-room childcare (surcharge)
Free cribs/infant beds
Accessible
Grab bar - in bathtub
Doorbell/telephone notification
Accessible bathtub
Visual fire alarm
Grab bar - in shower
Bathroom emergency pull cord
Wheelchair accessible
Braille signage
Grab bar - near toilet
Raised toilet seat
More
Connecting/adjoining rooms available
Iron/ironing board
Daily housekeeping
Furnished balcony or patio
Guidebooks or recommendations
Window screens
Location - ground floor
In-room safe
Electrical adapters/chargers
Phone
Restaurant dining guide
Free newspaper
Soundproofed rooms
Turndown service
Room service (24 hours)
Slippers
Shared accommodations
Laptop-friendly workspace
Suite (Resort, Ocean Facing)
Size: 90m²
Sleeps: 3 guests
Ocean view
About the room:
Maximum room capacity:
3 guests

(up to 3 adults, up to 2 children)
Room facilities:
Bedroom
Sleep Number by Select Comfort mattress
Linens provided
Blackout drapes/curtains
Separate bedroom
Rollaway/extra beds (surcharge)
Premium bedding
Wardrobe or closet
Separate sitting area
Pillow menu
Air conditioning
Desk
Bathroom
Separate bathtub and shower
Towels provided
Free toiletries
Bathrobes
Hair dryer
Deep soaking bathtub
Rainfall showerhead
Bidet
Entertainment
Cable TV service
Television
Smart TV
Premium TV channels
Food and drink
Electric kettle
Espresso maker
Coffee/tea maker
Free bottled water
Minibar
Family friendly
In-room childcare (surcharge)
Free cribs/infant beds
Accessible
Grab bar - in bathtub
Doorbell/telephone notification
Accessible bathtub
Visual fire alarm
Grab bar - in shower
Bathroom emergency pull cord
Braille signage
Grab bar - near toilet
Raised toilet seat
More
Connecting/adjoining rooms available
Iron/ironing board
Daily housekeeping
Furnished balcony or patio
Guidebooks or recommendations
Separate dining area
Window screens
Location - ground floor
In-room safe
Electrical adapters/chargers
Phone
Restaurant dining guide
Free newspaper
Soundproofed rooms
Turndown service
Room service (24 hours)
Slippers
Shared accommodations
Laptop-friendly workspace
Junior Suite (Ocean Facing)
Size: 68m²
Sleeps: 3 guests
Ocean view
About the room:
Maximum room capacity:
3 guests

(up to 3 adults, up to 2 children)
Room facilities:
Bedroom
Sleep Number by Select Comfort mattress
Linens provided
Blackout drapes/curtains
Separate bedroom
Rollaway/extra beds (surcharge)
Premium bedding
Wardrobe or closet
Separate sitting area
Pillow menu
Air conditioning
Desk
Bathroom
Separate bathtub and shower
Towels provided
Free toiletries
Bathrobes
Hair dryer
Deep soaking bathtub
Rainfall showerhead
Bidet
Entertainment
Cable TV service
Television
Smart TV
Premium TV channels
Food and drink
Electric kettle
Espresso maker
Coffee/tea maker
Free bottled water
Minibar
Family friendly
In-room childcare (surcharge)
Free cribs/infant beds
Accessible
Grab bar - in bathtub
Doorbell/telephone notification
Accessible bathtub
Visual fire alarm
Grab bar - in shower
Bathroom emergency pull cord
Braille signage
Grab bar - near toilet
Raised toilet seat
More
Location - top floor
Connecting/adjoining rooms available
Iron/ironing board
Daily housekeeping
Furnished balcony or patio
Guidebooks or recommendations
Separate dining area
Window screens
In-room safe
Electrical adapters/chargers
Phone
Restaurant dining guide
Free newspaper
Soundproofed rooms
Turndown service
Room service (24 hours)
Slippers
Shared accommodations
Laptop-friendly workspace
Size: 45m²
Sleeps: 3 guests
Ocean view
About the room:
Maximum room capacity:
3 guests

(up to 3 adults, up to 2 children)
Room facilities:
Bedroom
Sleep Number by Select Comfort mattress
Linens provided
Blackout drapes/curtains
Rollaway/extra beds (surcharge)
Premium bedding
Wardrobe or closet
Pillow menu
Air conditioning
Desk
Bathroom
Separate bathtub and shower
Towels provided
Free toiletries
Bathrobes
Hair dryer
Deep soaking bathtub
Rainfall showerhead
Bidet
Entertainment
Cable TV service
Television
Smart TV
Premium TV channels
Food and drink
Electric kettle
Espresso maker
Coffee/tea maker
Free bottled water
Minibar
Family friendly
In-room childcare (surcharge)
Free cribs/infant beds
Accessible
Grab bar - in bathtub
Doorbell/telephone notification
Accessible bathtub
Visual fire alarm
Grab bar - in shower
Bathroom emergency pull cord
Braille signage
Grab bar - near toilet
Raised toilet seat
More
Location - top floor
Connecting/adjoining rooms available
Iron/ironing board
Daily housekeeping
Furnished balcony or patio
Guidebooks or recommendations
Window screens
In-room safe
Electrical adapters/chargers
Phone
Restaurant dining guide
Free newspaper
Soundproofed rooms
Turndown service
Room service (24 hours)
Slippers
Shared accommodations
Laptop-friendly workspace
Club Suite (Resort, Ocean Facing)
Size: 90m²
Sleeps: 3 guests
Ocean view
About the room:
Maximum room capacity:
3 guests

(up to 3 adults, up to 2 children)
Room facilities:
Bedroom
Sleep Number by Select Comfort mattress
Linens provided
Blackout drapes/curtains
Rollaway/extra beds (surcharge)
Premium bedding
Wardrobe or closet
Separate sitting area
Pillow menu
Air conditioning
Desk
Bathroom
Separate bathtub and shower
Towels provided
Free toiletries
Bathrobes
Hair dryer
Deep soaking bathtub
Rainfall showerhead
Bidet
Entertainment
Cable TV service
Television
Smart TV
Premium TV channels
Food and drink
Electric kettle
Espresso maker
Coffee/tea maker
Free bottled water
Minibar
Family friendly
In-room childcare (surcharge)
Free cribs/infant beds
Accessible
Grab bar - in bathtub
Doorbell/telephone notification
Accessible bathtub
Visual fire alarm
Grab bar - in shower
Bathroom emergency pull cord
Braille signage
Grab bar - near toilet
Raised toilet seat
More
Location - top floor
Connecting/adjoining rooms available
Iron/ironing board
Daily housekeeping
Furnished balcony or patio
Guidebooks or recommendations
Separate dining area
Window screens
In-room safe
Electrical adapters/chargers
Phone
Restaurant dining guide
Free newspaper
Soundproofed rooms
Turndown service
Room service (24 hours)
Slippers
Shared accommodations
Laptop-friendly workspace
Club level room
Size: 135m²
Sleeps: 3 guests
Ocean view
About the room:
Maximum room capacity:
3 guests

(up to 3 adults, up to 2 children)
Room facilities:
Bedroom
Sleep Number by Select Comfort mattress
Linens provided
Blackout drapes/curtains
Rollaway/extra beds (surcharge)
Premium bedding
Wardrobe or closet
Separate sitting area
Pillow menu
Air conditioning
Desk
Bathroom
Separate bathtub and shower
Towels provided
Free toiletries
Bathrobes
Hair dryer
Deep soaking bathtub
Rainfall showerhead
Bidet
Entertainment
Cable TV service
Television
Smart TV
Premium TV channels
Food and drink
Electric kettle
Espresso maker
Coffee/tea maker
Free bottled water
Minibar
Family friendly
In-room childcare (surcharge)
Free cribs/infant beds
Accessible
Grab bar - in bathtub
Doorbell/telephone notification
Accessible bathtub
Visual fire alarm
Grab bar - in shower
Bathroom emergency pull cord
Braille signage
Grab bar - near toilet
Raised toilet seat
More
Location - top floor
Connecting/adjoining rooms available
Iron/ironing board
Daily housekeeping
Furnished balcony or patio
Guidebooks or recommendations
Separate dining area
Window screens
Executive level room
In-room safe
Electrical adapters/chargers
Phone
Restaurant dining guide
Free newspaper
Soundproofed rooms
Turndown service
Room service (24 hours)
Slippers
Shared accommodations
Laptop-friendly workspace
Presidential Suite, Ocean View
Size: 180m²
Sleeps: 3 guests
Ocean view
About the room:
Maximum room capacity:
3 guests

(up to 3 adults, up to 2 children)
Room facilities:
Bedroom
Sleep Number by Select Comfort mattress
Linens provided
Blackout drapes/curtains
Rollaway/extra beds (surcharge)
Premium bedding
Wardrobe or closet
Separate sitting area
Pillow menu
Air conditioning
Desk
Bathroom
Separate bathtub and shower
Towels provided
Free toiletries
Bathrobes
Hair dryer
Deep soaking bathtub
Rainfall showerhead
Bidet
Entertainment
Cable TV service
Television
Smart TV
Premium TV channels
Food and drink
Electric kettle
Espresso maker
Coffee/tea maker
Free bottled water
Minibar
Family friendly
In-room childcare (surcharge)
Free cribs/infant beds
Accessible
Grab bar - in bathtub
Doorbell/telephone notification
Accessible bathtub
Visual fire alarm
Grab bar - in shower
Bathroom emergency pull cord
Braille signage
Grab bar - near toilet
Raised toilet seat
More
Location - top floor
Connecting/adjoining rooms available
Iron/ironing board
Daily housekeeping
Furnished balcony or patio
Guidebooks or recommendations
Separate dining area
Window screens
Executive level room
In-room safe
Electrical adapters/chargers
Phone
Restaurant dining guide
Free newspaper
Soundproofed rooms
Turndown service
Room service (24 hours)
Slippers
Shared accommodations
Laptop-friendly workspace
Classic Room, 1 Twin Bed, Garden View
Size: 45m²
Sleeps: 3 guests
Garden view
About the room:
Maximum room capacity:
3 guests

(up to 3 adults, up to 2 children)
Room facilities:
Bedroom
Sleep Number by Select Comfort mattress
Linens provided
Blackout drapes/curtains
Rollaway/extra beds (surcharge)
Premium bedding
Wardrobe or closet
Pillow menu
Air conditioning
Desk
Bathroom
Separate bathtub and shower
Towels provided
Free toiletries
Bathrobes
Hair dryer
Deep soaking bathtub
Rainfall showerhead
Bidet
Entertainment
Cable TV service
Television
Smart TV
Premium TV channels
Food and drink
Electric kettle
Espresso maker
Coffee/tea maker
Free bottled water
Minibar
Family friendly
In-room childcare (surcharge)
Free cribs/infant beds
Accessible
Grab bar - in bathtub
Doorbell/telephone notification
Accessible bathtub
Visual fire alarm
Grab bar - in shower
Bathroom emergency pull cord
Braille signage
Grab bar - near toilet
Raised toilet seat
More
Connecting/adjoining rooms available
Iron/ironing board
Daily housekeeping
Furnished balcony or patio
Guidebooks or recommendations
Window screens
Location - ground floor
In-room safe
Electrical adapters/chargers
Phone
Restaurant dining guide
Free newspaper
Soundproofed rooms
Turndown service
Room service (24 hours)
Slippers
Shared accommodations
Laptop-friendly workspace
Intercontinental, Club Twin Room, Ocean View
Size: 45m²
Sleeps: 3 guests
Ocean view
About the room:
Maximum room capacity:
3 guests

(up to 3 adults, up to 2 children)
Room facilities:
Bedroom
Sleep Number by Select Comfort mattress
Linens provided
Blackout drapes/curtains
Rollaway/extra beds (surcharge)
Premium bedding
Wardrobe or closet
Pillow menu
Air conditioning
Desk
Bathroom
Separate bathtub and shower
Towels provided
Free toiletries
Bathrobes
Hair dryer
Deep soaking bathtub
Rainfall showerhead
Bidet
Entertainment
Cable TV service
Television
Smart TV
Premium TV channels
Food and drink
Electric kettle
Espresso maker
Coffee/tea maker
Free bottled water
Minibar
Family friendly
In-room childcare (surcharge)
Free cribs/infant beds
Accessible
Grab bar - in bathtub
Doorbell/telephone notification
Accessible bathtub
Visual fire alarm
Grab bar - in shower
Bathroom emergency pull cord
Braille signage
Grab bar - near toilet
Raised toilet seat
More
Location - top floor
Connecting/adjoining rooms available
Iron/ironing board
Daily housekeeping
Furnished balcony or patio
Guidebooks or recommendations
Window screens
In-room safe
Electrical adapters/chargers
Phone
Restaurant dining guide
Free newspaper
Soundproofed rooms
Turndown service
Room service (24 hours)
Slippers
Shared accommodations
Laptop-friendly workspace
Deluxe Room, 1 Twin Bed, Ocean View
Size: 45m²
Sleeps: 3 guests
Ocean view
About the room:
Maximum room capacity:
3 guests

(up to 3 adults, up to 2 children)
Room facilities:
Bedroom
Sleep Number by Select Comfort mattress
Linens provided
Blackout drapes/curtains
Rollaway/extra beds (surcharge)
Premium bedding
Wardrobe or closet
Pillow menu
Air conditioning
Desk
Bathroom
Separate bathtub and shower
Towels provided
Free toiletries
Bathrobes
Hair dryer
Deep soaking bathtub
Rainfall showerhead
Bidet
Entertainment
Cable TV service
Television
Smart TV
Premium TV channels
Food and drink
Electric kettle
Espresso maker
Coffee/tea maker
Free bottled water
Minibar
Family friendly
In-room childcare (surcharge)
Free cribs/infant beds
Accessible
Grab bar - in bathtub
Doorbell/telephone notification
Accessible bathtub
Visual fire alarm
Grab bar - in shower
Bathroom emergency pull cord
Braille signage
Grab bar - near toilet
Raised toilet seat
More
Connecting/adjoining rooms available
Iron/ironing board
Daily housekeeping
Furnished balcony or patio
Guidebooks or recommendations
Window screens
Location - ground floor
In-room safe
Electrical adapters/chargers
Phone
Restaurant dining guide
Free newspaper
Soundproofed rooms
Turndown service
Room service (24 hours)
Slippers
Shared accommodations
Laptop-friendly workspace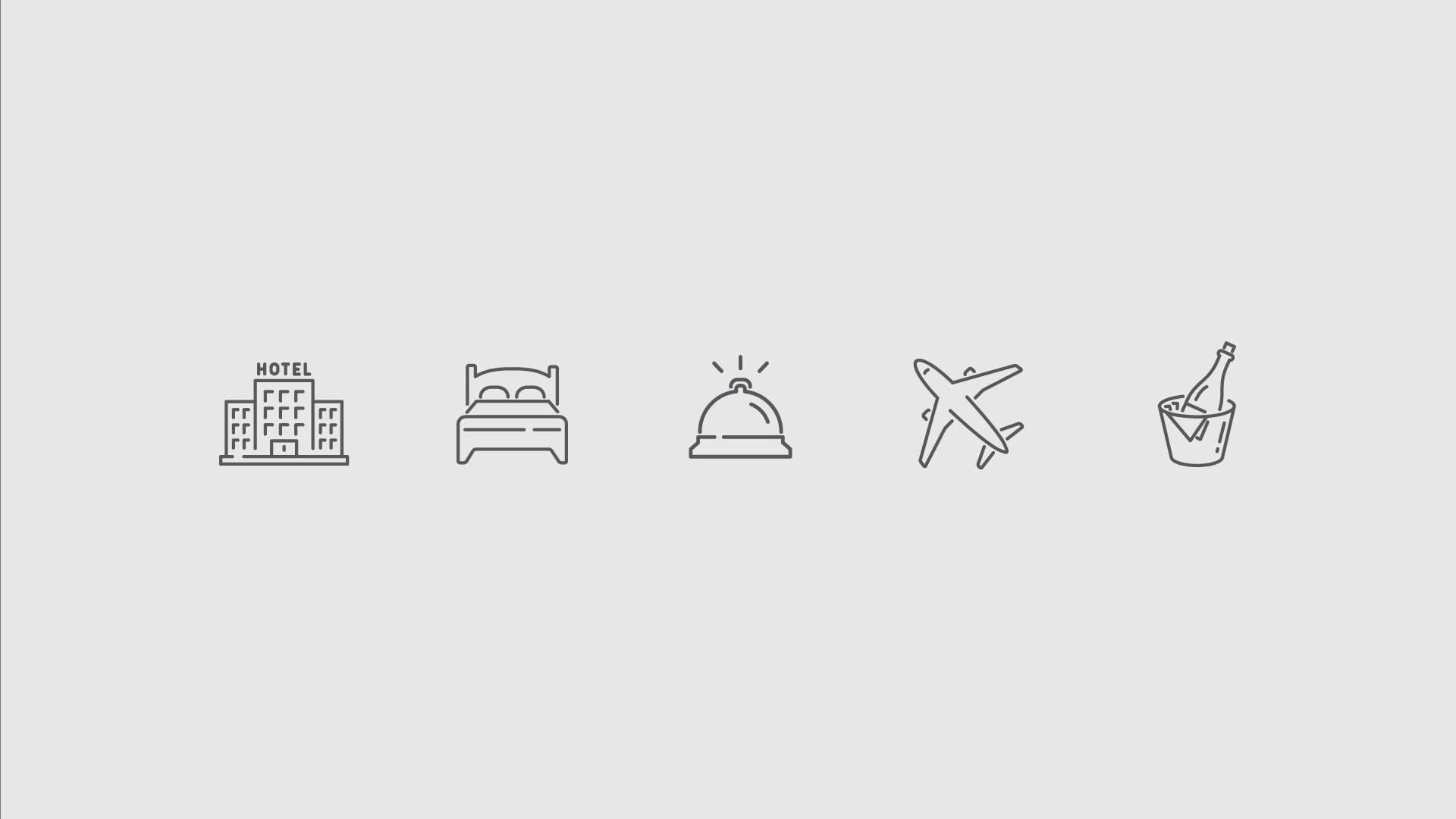 About the room:
Maximum room capacity:
6 guests

(up to 6 adults, up to 5 children)
Room facilities:
Bedroom
Sleep Number by Select Comfort mattress
Linens provided
Blackout drapes/curtains
Rollaway/extra beds (surcharge)
Premium bedding
Wardrobe or closet
Pillow menu
Air conditioning
Desk
Bathroom
Separate bathtub and shower
Towels provided
Free toiletries
Bathrobes
Hair dryer
Deep soaking bathtub
Rainfall showerhead
Bidet
Entertainment
Cable TV service
Television
Smart TV
Premium TV channels
Food and drink
Electric kettle
Espresso maker
Coffee/tea maker
Free bottled water
Minibar
Family friendly
In-room childcare (surcharge)
Free cribs/infant beds
Accessible
Grab bar - in bathtub
Doorbell/telephone notification
Accessible bathtub
Visual fire alarm
Grab bar - in shower
Bathroom emergency pull cord
Braille signage
Grab bar - near toilet
Raised toilet seat
More
Connecting/adjoining rooms available
Iron/ironing board
Daily housekeeping
Room and bed type depend on availability check-in
Furnished balcony or patio
Guidebooks or recommendations
Window screens
In-room safe
Electrical adapters/chargers
Phone
Restaurant dining guide
Free newspaper
Soundproofed rooms
Turndown service
Room service (24 hours)
Slippers
Shared accommodations
Laptop-friendly workspace
Related Travel
InterContinental Fujairah Resort, an IHG Hotel