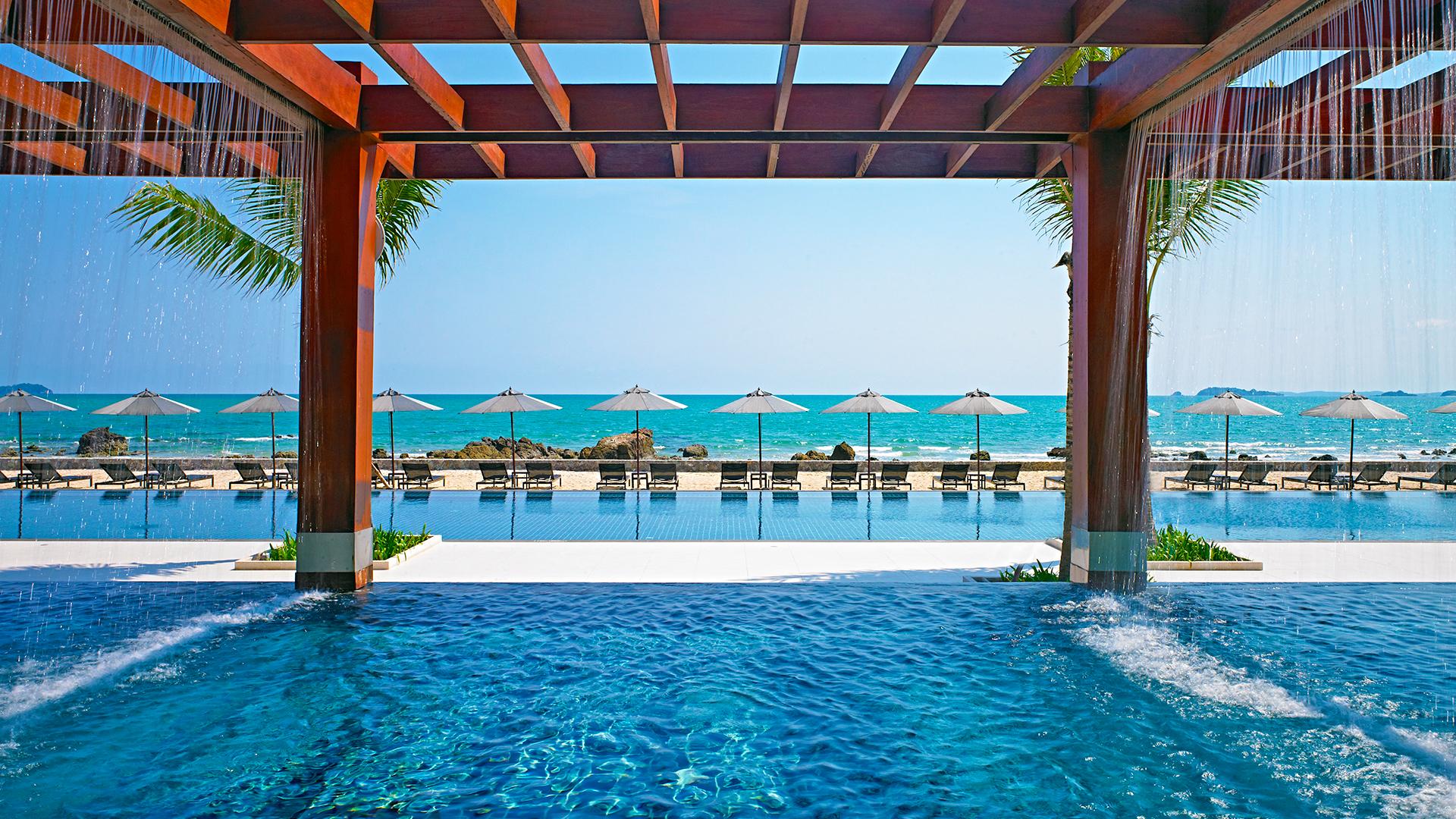 City Lights to Seaside Bliss: From Bangkok to Rayong in Marriott Luxury
The ultimate two-in-one escape is here: experience the best of both worlds with this ultimate, easy-to-plan Thai holiday, taking you from bustling Bangkok to beachfront Rayong. Spend two nights in vibrant Bangkok at the five-star Bangkok Marriott Marquis Queen's Park, then indulge in pure beachfront relaxation at the luxurious Rayong Marriott Resort & Spa. Enjoy daily international buffet breakfast in both hotels, plus daily dining, 30-minute massages and cocktails in Rayong — a hidden gem situated just three hours' drive from Bangkok, showcasing a more authentic side of Thailand.
Travel in VIP style with private transfers to and from the airport, and between both hotels.
package Options
CITY TO BEACH ESCAPE
Deluxe Mountain View Room (Rayong) + Deluxe Room (Bangkok)
Inclusion highlights:
Inclusions valid for two people
Four 30-minute massages per room in Rayong
VIP private transfers to and from the airport, and between both hotels
Daily buffet breakfast at both hotels
Daily two-course lunches or dinners in Rayong
One daily cocktail each in Rayong
VIP UPGRADE
Deluxe Ocean View Room (Rayong) + Deluxe Room (Bangkok)
Inclusion highlights:
Inclusions valid for two people
A signature seafood dining experience at Fish Bar in Rayong
Four 30-minute massages per room in Rayong
VIP private transfers to and from the airport, and between both hotels
Daily buffet breakfast at both hotels
Five two-course lunches or dinners in Rayong
One daily cocktail each in Rayong
CELEBRITY UPGRADE
Premier Ocean View (Rayong) + Deluxe Room (Bangkok)
Inclusion highlights:
Inclusions valid for two people
A signature seafood dining experience at Fish Bar in Rayong
Four 30-minute massages per room in Rayong
VIP private transfers to and from the airport, and between both hotels
Daily buffet breakfast at both hotels
Five two-course lunches or dinners in Rayong
One daily cocktail each in Rayong
CITY TO BEACH ESCAPE
Deluxe Mountain View Room (Rayong) + Deluxe Room (Bangkok)
Inclusion highlights:
Inclusions valid for two people
Six 30-minute massages per room in Rayong
VIP private transfers to and from the airport, and between both hotels
Daily buffet breakfast at both hotels
Daily two-course lunches or dinners in Rayong
One daily cocktail each in Rayong
VIP UPGRADE
Deluxe Ocean View Room (Rayong) + Deluxe Room (Bangkok)
Inclusion highlights:
Inclusions valid for two people
A signature seafood dining experience at Fish Bar in Rayong
Six 30-minute massages per room in Rayong
VIP private transfers to and from the airport, and between both hotels
Daily buffet breakfast at both hotels
Seven two-course lunches or dinners in Rayong
One daily cocktail each in Rayong
CELEBRITY UPGRADE
Premier Ocean View (Rayong) + Deluxe Room (Bangkok)
Inclusion highlights:
Inclusions valid for two people
A signature seafood dining experience at Fish Bar in Rayong
Six 30-minute massages per room in Rayong
VIP private transfers to and from the airport, and between both hotels
Daily buffet breakfast at both hotels
Seven two-course lunches or dinners in Rayong
One daily cocktail each in Rayong