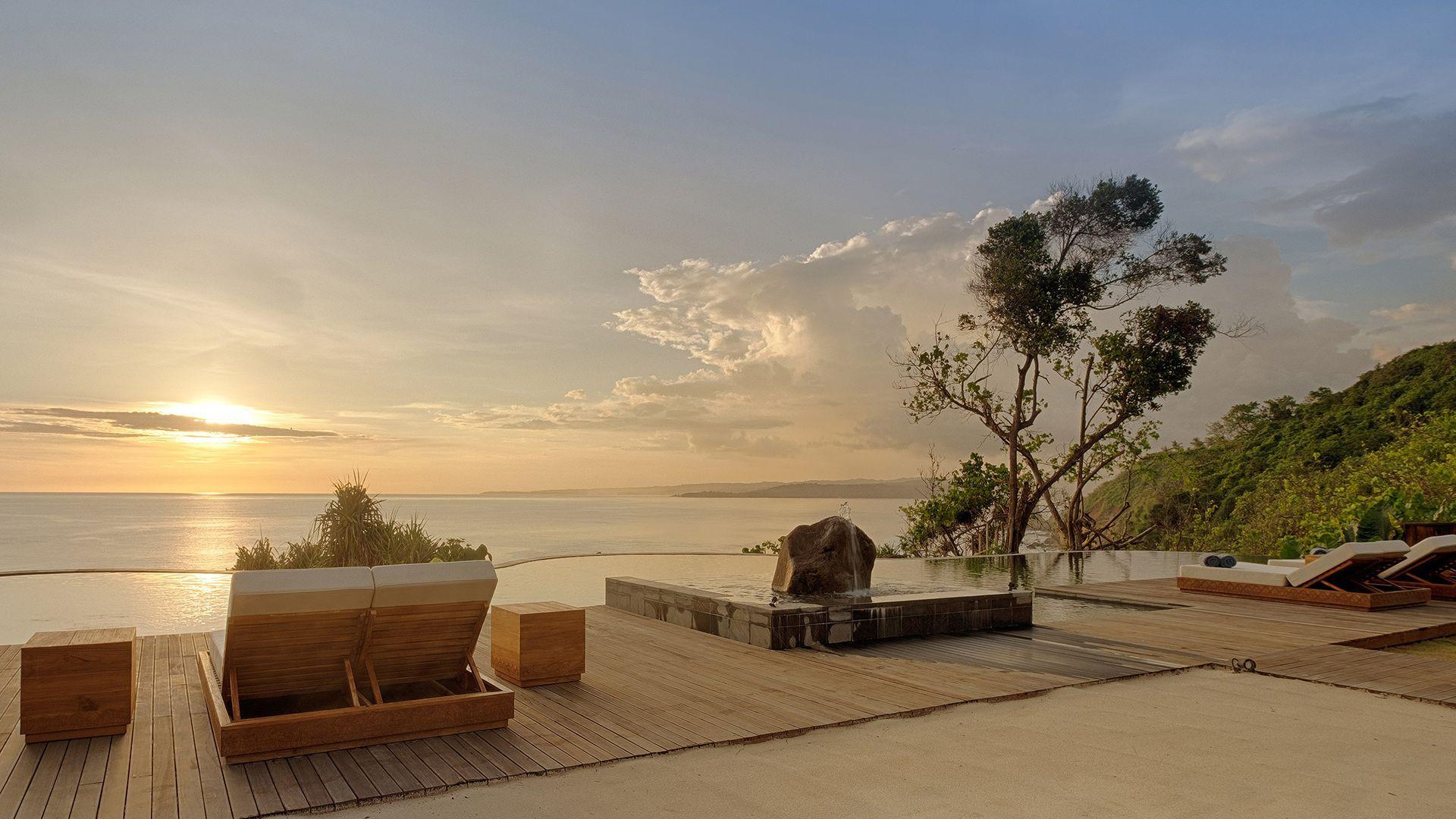 Island Villa Retreat with Private Pool & Decadent All-Inclusive Dining
Leave the hustle and bustle of city life behind and indulge on a luxury island retreat at Lelewatu Resort Sumba, an oasis on the clifftops of Sumba Island — one of Indonesia's undiscovered gems. Relax in your own villa with a private pool and soak up emerald rainforest views or shimmering ocean vistas, feast on delicious local cuisine at the beautiful Bokosawu Restaurant and embrace the untouched beauty of Sumba Island, just a one-hour flight from Bali.
Spoil yourself with this incredible getaway that boasts all-inclusive dining (daily breakfast, three-course lunch and dinner), a daily cocktail accompanied by delicious canapés, one 60-minute massage per person, complimentary activities, daily restocked minibar, complimentary shuttle to Rua Beach and return transfers from the island's airport.
Travelling with family or as a group? Upgrade to a spacious two-bedroom villa featuring a large private pool and ocean views.
⏱Buy now, book later: Secure this deal now and choose your travel dates when you're ready (see Fine Print for details).
package Options
VILLA ESCAPE
One Bedroom Villa
Earn 1,379 KrisFlyer miles
Inclusion highlights:
Inclusions are valid for two people
All-inclusive dining (breakfast, lunch and dinner) at Bokosawu Restaurant, featuring a delicious menu of Sumbanese cuisine
A relaxing one-hour Sumbanese massage per person at Maraga Spa
Daily afternoon snack and one cocktail, featuring tasty treats like cakes, cookies and canapes
LUXE UPGRADE
One Bedroom Cliff Hanger Villa
Earn 1,862 KrisFlyer miles
Inclusion highlights:
Inclusions are valid for two people
All-inclusive dining (breakfast, lunch and dinner) at Bokosawu Restaurant, featuring a delicious menu of Sumbanese cuisine
A relaxing one-hour Sumbanese massage per person at Maraga Spa
Daily afternoon snack and one cocktail, featuring tasty treats like cakes, cookies and canapes
GROUP UPGRADE
Two Bedroom Villa
Earn 2,483 KrisFlyer miles
Inclusion highlights:
Inclusions are valid for four people
All-inclusive dining (breakfast, lunch and dinner) at Bokosawu Restaurant, featuring a delicious menu of Sumbanese cuisine
A relaxing one-hour Sumbanese massage per person at Maraga Spa
Daily afternoon snack and one cocktail, featuring tasty treats like cakes, cookies and canapes