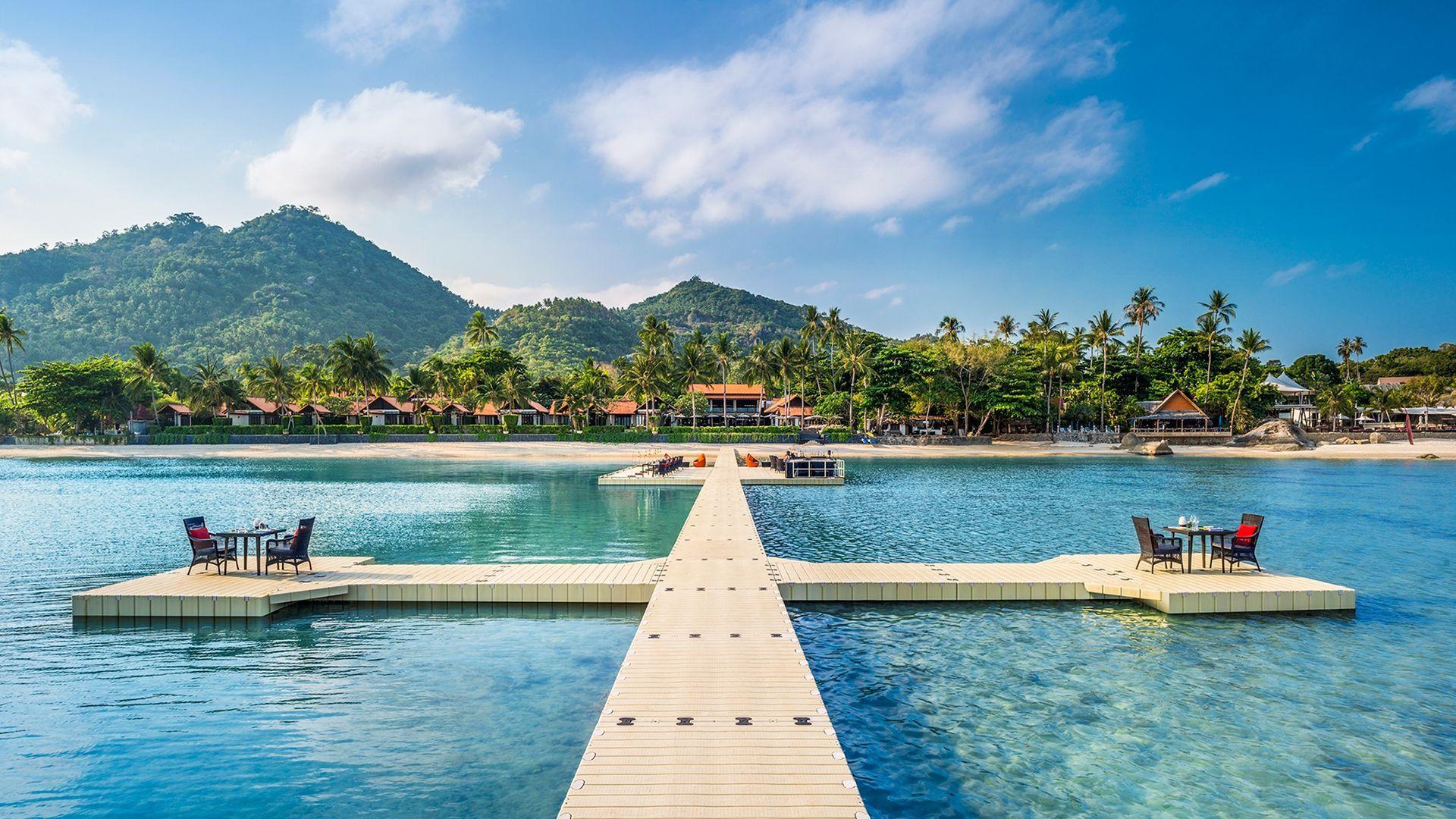 Tranquil Beachfront Paradise with Nightly Cocktails & Gourmet Dining
Wake up to the sound of the ocean and embrace absolute tranquillity at Le Méridien Koh Samui Resort & Spa, a five-star oasis on the white sands of Lamai Beach. Treat yourself to a luxe beachfront escape and enjoy daily buffet breakfast, a daily cocktail per adult, a fabulous three-course Thai dining experience, a blissful 60-minute Thai massage each, discounts on dining and spa treatments and a one-way shuttle bus transfer from Koh Samui Airport. Your dreamy escape also includes a THB1,000 credit to use towards an unforgettable dining experience at the resort's iconic Ocean Pier restaurant, a floating venue set right on the glistening waters of the Gulf of Thailand.
Want to escape in true VIP style? Take your trip to the next level with an upgrade to a stylish villa complete with a private pool.
⏱Buy now, book later: Secure this deal now and choose your travel dates when you're ready (see Fine Print for details).
package Options
TROPICAL ESCAPE
Verandah Suite
Inclusion highlights:
Inclusions valid for two adults
Daily buffet breakfast of local Thai dishes and international favourites
A three-course Thai dining experience at Latest Recipe
THB1,000 dining credit towards a private dinner at the floating restaurant Ocean Pier
Relax with a nightly cocktail each at Plunge Bar
POOL UPGRADE
Pool Access Suite
Inclusion highlights:
Inclusions valid for two adults
Daily buffet breakfast of local Thai dishes and international favourites
A three-course Thai dining experience at Latest Recipe
THB1,000 dining credit towards a private dinner at the floating restaurant Ocean Pier
Relax with a nightly cocktail each at Plunge Bar
VILLA UPGRADE
Pavilion Pool Villa
Inclusion highlights:
Inclusions valid for two adults
Daily buffet breakfast of local Thai dishes and international favourites
A three-course Thai dining experience at Latest Recipe
THB1,000 dining credit towards a private dinner at the floating restaurant Ocean Pier
Relax with a nightly cocktail each at Plunge Bar
OCEAN UPGRADE
Oceanfront Pool Villa
Inclusion highlights:
Inclusions valid for two adults
Daily buffet breakfast of local Thai dishes and international favourites
A three-course Thai dining experience at Latest Recipe
THB1,000 dining credit towards a private dinner at the floating restaurant Ocean Pier
Relax with a nightly cocktail each at Plunge Bar