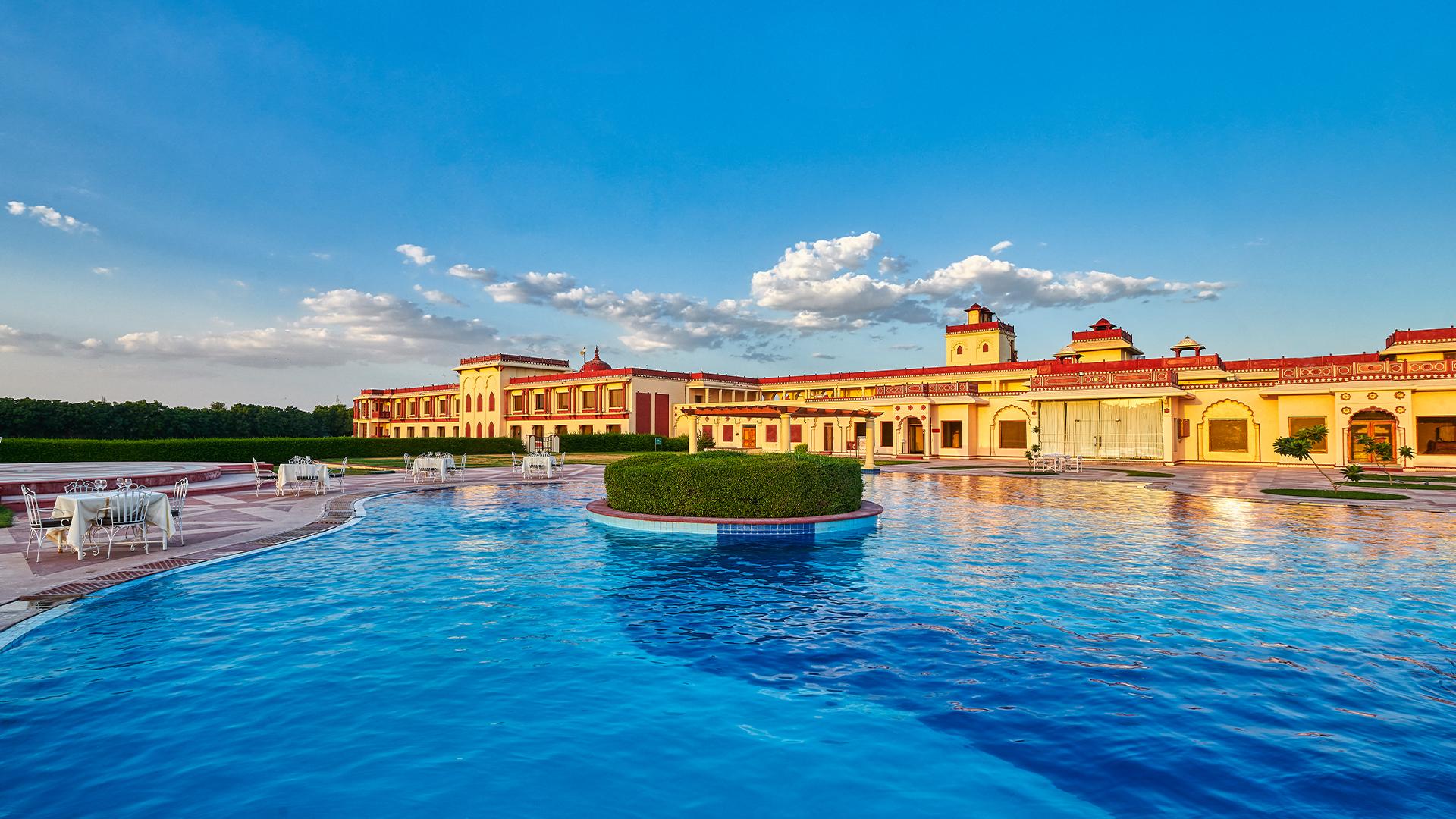 The Ummed Palace Resort & Spa, Jodhpur
Opulent Jodhpur Palace Stay with Daily Breakfast & Nightly Cocktails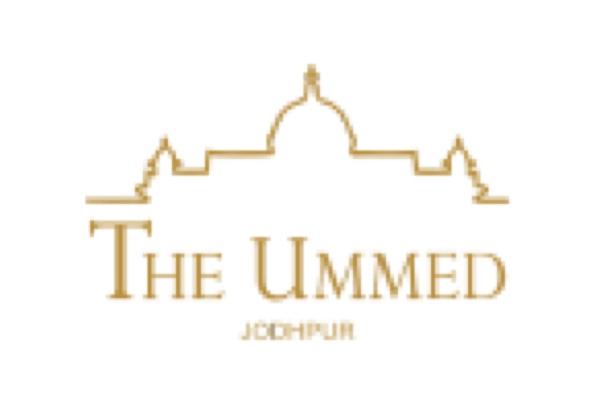 Scattered across 28 luscious acres of landscaped gardens and breathtaking courtyards in Jodhpur, The Ummed Palace Resort & Spa, Jodhpur, is an opulent five-star palace resort designed by one of India's renowned architects, Hafeez Contractor. A palatial symbol of Rajasthan heritage perched on the edge of the majestic Thar Desert, this luxury resort is located less than 30 minutes from Jodhpur Airport and is just an 11-hour drive from Delhi. Embark on a once-in-a-lifetime Sun City discovery at this grand desert oasis that promises royal luxury, heart-warming hospitality and contemporary facilities.
Your handpicked inclusions:
Begin every day in this palace resort with daily buffet breakfast at Sir P
Indulge in a buffet/three-course dining experience one night of your stay at Sir P
Watch the day melt away with a nightly cocktail per adult at Amrit Sagar
Make the most of your stay with a 20% discount on drinks and dining
Stay connected with complimentary Wi-Fi
Travelling with family? Up to two young children (aged six years and under) stay free of charge, sharing existing bedding, with all inclusions as per package purchased.
Luxury Suite Upgrade: Live like a king when you upgrade to a magnificent Luxury Suite. You will be treated like royalty with up to 60sqm of space, a separate living area, a king master bedroom and private sitting area. Bonus Inclusion: Arrive in style with return airport transfers.
Time limited offer
2, 3, 4 or 5 nights from
¥11,440
Incl. taxes & fees
Valued up to ¥35,613
package Options
Select your package type
Deluxe Room
Experience Marwar hospitality and splendid views of the gardens or courtyards in this elegantly designed room, featuring a plush king bed, lofty ceiling and handcrafted wooden furniture
Room Size: 35 m²
Inclusion highlights:
Daily buffet breakfast at Sir P
One nightly cocktail per adult at Amrit Sagar
One three-course/buffet dinner at Sir P, once per stay
20% discount on drinks and dining throughout your stay
Hotel
Total from
¥11,440
Incl. taxes & fees
Valued up to ¥35,613
Marwar Super Deluxe Room
Situated on the resort's higher floors, this tastefully designed room boasts handpicked artworks including colourful wall hangings, teak furniture and a vibrant bathroom with colourful local tiles
Room Size: 35 m²
Inclusion highlights:
Daily buffet breakfast at Sir P
One nightly cocktail per adult at Amrit Sagar
One three-course/buffet dinner at Sir P, once per stay
20% discount on drinks and dining throughout your stay
Hotel
Total from
¥14,240
Incl. taxes & fees
Valued up to ¥40,294
Luxury Suite
Impressively expansive, this luxurious suite will elevate your Jodhpur stay with its separate living area, king master bedroom, ensuite bathroom, powder room and private sitting area
Room Size: 65 m²
Inclusion highlights:
Convenient return transfers from Jodhpur Airport (contact the resort in advance to organise)
Daily buffet breakfast at Sir P
One three-course/buffet dinner at Sir P, once per stay
One nightly cocktail per adult at Amrit Sagar
Hotel
Total from
¥27,040
Incl. taxes & fees
Valued up to ¥66,631