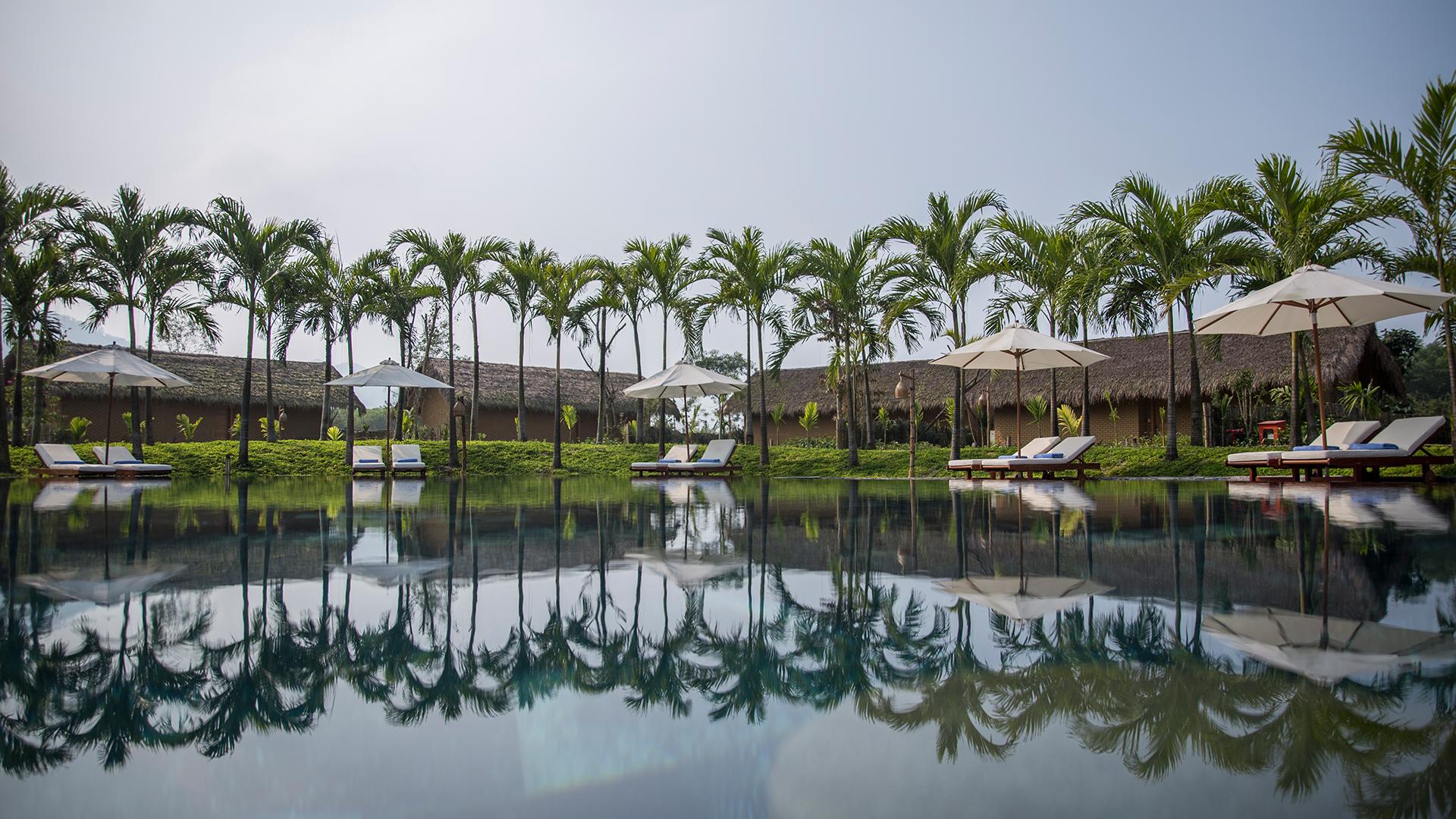 Serene Hot Springs Wellness Sanctuary with Daily Dining
Once you get a feel for the revitalising daily reflexology, extended soaks in the bubbling natural hot springs of the majestic Truong Son mountains and one of Vietnam's only Japanese-style onsens with a plethora of nutritionally balanced meals at your fingertips at Alba Wellness Valley by Fusion, your regular run-of-the-mill wellness retreat just won't cut it. Be enveloped by the serene scenery, tropical forests and sloping foothills of this wellness retreat less than 50-minutes from the UNESCO World Heritage-listed Hue.
Your stay includes calm-inducing daily activities such as yoga, a welcome detox drink and fresh fruit, a complimentary Vietnamese cooking class, daily à la carte breakfast anywhere, anytime, with your choice of daily lunch or dinner, daily zipline and high wire activities, a shuttle bus to Hue, return airport transfers and so much more.
package Options
WELLNESS SANCTUARY
Deluxe Room
Inclusion highlights:
Inclusions valid for two adults
Daily à la carte breakfast anywhere, anytime, with daily set lunch or dinner
One traditional Vietnamese cooking class for two
Daily 50-minute reflexology and 30-minute Onsen bath per person
Daily zipline or highwire activities (once per day) per person
Daily hot springs bathing per person
Complimentary activities including yoga, tai chi and meditation
Return shuttle airport transfers
SERENITY UPGRADE
Premier Deluxe Room
Inclusion highlights:
Inclusions valid for two adults
Daily à la carte breakfast anywhere, anytime, with daily set lunch or dinner
One traditional Vietnamese cooking class for two
Daily 50-minute reflexology and 30-minute Onsen bath per person
Daily zipline or highwire activities (once per day) per person
Daily hot springs bathing per person
Complimentary activities including yoga, tai chi and meditation
Return shuttle airport transfers
BUNGALOW HAVEN UPGRADE
One-Bedroom Bungalow
Inclusion highlights:
Inclusions valid for two adults
Daily à la carte breakfast anywhere, anytime, with daily set lunch or dinner
One traditional Vietnamese cooking class for two
Daily 50-minute reflexology and 30-minute Onsen bath per person
Daily zipline or highwire activities (once per day) per person
Daily hot springs bathing per person
Complimentary activities including yoga, tai chi and meditation
Return shuttle airport transfers