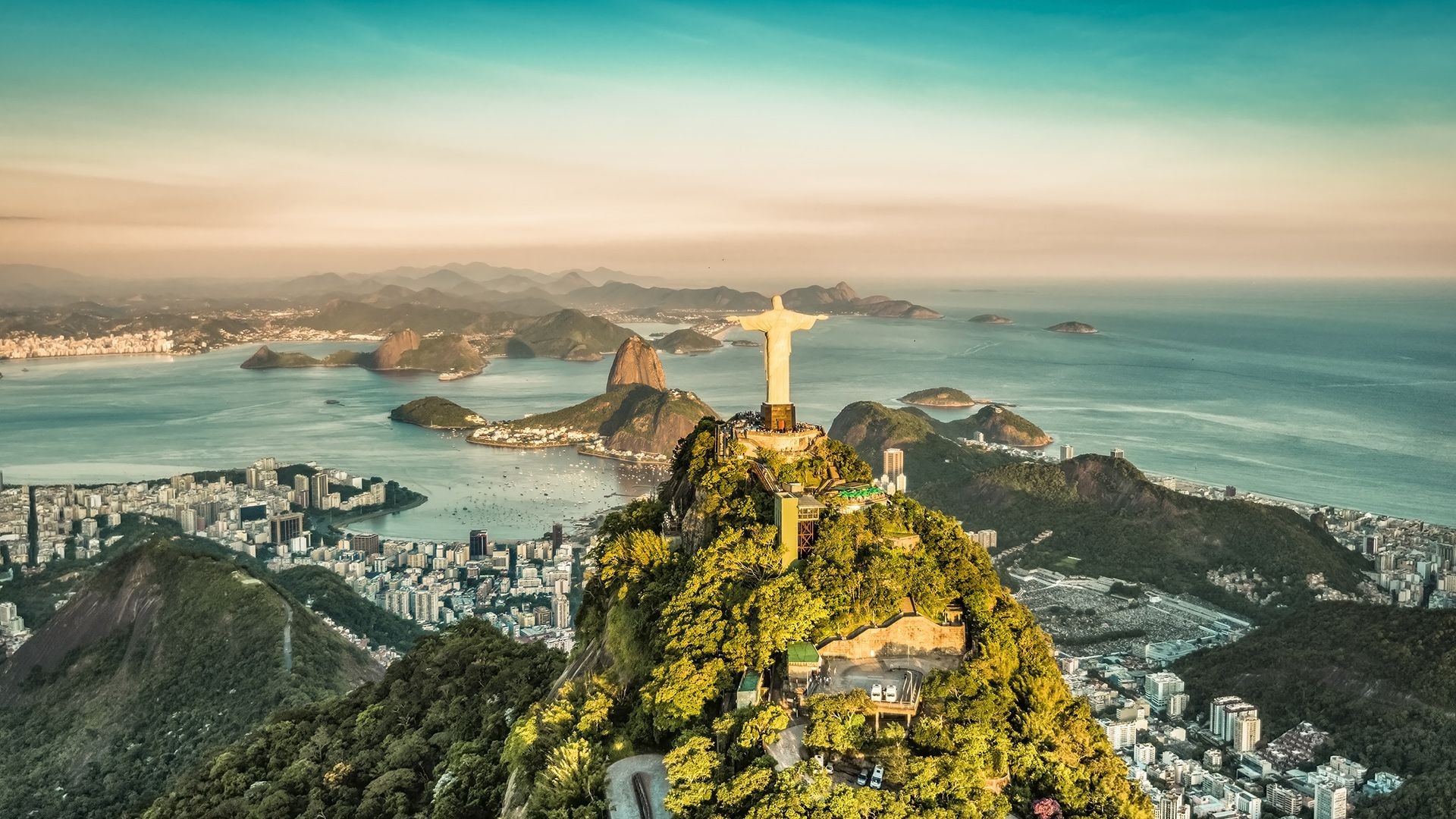 Brazil: 9-Day Luxury Small-Group Tour with Iguazu Falls, Rio Carnival Experience & Amazon Extension Available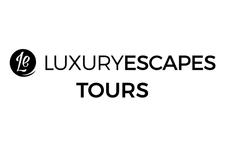 Explore Brazil's cascading waterfalls, jungle-clad mountains, vibrant culture and vivacious nightlife fuelled by the samba beat on this nine-day luxury, small-group tour (max. 16 travellers). You'll be on top of the world as you visit Rio de Janeiro's 'Christ the Redeemer' and scale Sugarloaf Mountain by cable car, with the glittering lights of the city unfolding below. Experience what it takes to put on Rio Carnival – one of the greatest shows in the world – with a visit to Grande Rio Samba School, and take the opportunity to dress in carnival costumes and sip on a caipirinha. Fly to Foz do Iguaçu and immerse yourself in the mighty roar of Iguazu Falls, one of the world's most spectacular natural wonders. Lose yourself in the colonial history of Salvador and savour each incredible gastronomic experience along the way.
Your journey takes you to: Rio de Janeiro – Foz do Iguaçu – Salvador.
Amazon Extension: Enter a place of boundless beauty as you spend four days in the otherworldly Amazon rainforest. Enjoy a jungle lodge stay with all-inclusive dining (breakfast, lunch and dinner), and experience incredible adventures such as sunrise over the forest, nocturnal wildlife sightings, piranha fishing and more.
package Options
9 Days from
Includes taxes & fees
Sold out
Inclusion highlights:
Packages valid for one person (twin share) – you MUST purchase TWO packages
You and the person you are travelling with will be allocated a private room with bathroom throughout your tour
Eight nights of premium accommodation at Hotel Fairmont Rio de Janeiro Copacabana, Belmond Das Cataratas and Fera Palace Hotel
All internal flights, from Rio de Janeiro to Foz do Iguaçu and Foz do Iguaçu to Salvador
Daily breakfast, three lunches and two dinners, with authentic culinary experiences including a barbecue at Assador Rio's, moqueca stew in Salvador and Brazil's famous caipirinha cocktail
Take in the mighty views at the summit of Corcovado Mountain and see the famous Christ the Redeemer statue up close
Ascend Sugarloaf Mountain by cable car and see the glittering Rio de Janerio unfold beneath you
Experience a fascinating and insightful look into Rio de Janeiro's Carnivale at Grande Rio Samba School
Marvel at the breathtaking sight of Iguazu Falls and visit both the Brazilian and Argentinean sides
Uncover history with a tour of Salvador de Bahia's historic centre, including the UNESCO World Heritage-listed Pelourinho
Feel at ease with the services of local, English-speaking guides
Roundtrip airport transfers and air-conditioned transportation
All sightseeing and entrance fees and insider experiences
9 Days from
Includes taxes & fees
Sold out
Inclusion highlights:
Packages valid for one person (twin share) – you MUST purchase TWO packages
You and the person you are travelling with will be allocated a private room with bathroom throughout your tour
Eight nights of premium accommodation at Hotel Fairmont Rio de Janeiro Copacabana, Belmond Das Cataratas and Fera Palace Hotel
All internal flights, from Rio de Janeiro to Foz do Iguaçu and Foz do Iguaçu to Salvador
Daily breakfast, three lunches and two dinners, with authentic culinary experiences including a barbecue at Assador Rio's, moqueca stew in Salvador and Brazil's famous caipirinha cocktail
Take in the mighty views at the summit of Corcovado Mountain and see the famous Christ the Redeemer statue up close
Ascend Sugarloaf Mountain by cable car and see the glittering Rio de Janerio unfold beneath you
Experience a fascinating and insightful look into Rio de Janeiro's Carnivale at Grande Rio Samba School
Marvel at the breathtaking sight of Iguazu Falls and visit both the Brazilian and Argentinean sides
Uncover history with a tour of Salvador de Bahia's historic centre, including the UNESCO World Heritage-listed Pelourinho
Feel at ease with the services of local, English-speaking guides
Roundtrip airport transfers and air-conditioned transportation
All sightseeing and entrance fees and insider experiences
Solo Traveller – Low Season
9 Days from
Includes taxes & fees
Sold out
Inclusion highlights:
Packages valid for one person (solo traveller)
You will be allocated a private room with bathroom throughout your tour
Eight nights of premium accommodation at Hotel Fairmont Rio de Janeiro Copacabana, Belmond Das Cataratas and Fera Palace Hotel
All internal flights, from Rio de Janeiro to Foz do Iguaçu and Foz do Iguaçu to Salvador
Daily breakfast, three lunches and two dinners, with authentic culinary experiences including a barbecue at Assador Rio's, moqueca stew in Salvador and Brazil's famous caipirinha cocktail
Take in the mighty views at the summit of Corcovado Mountain and see the famous Christ the Redeemer statue up close
Ascend Sugarloaf Mountain by cable car and see the glittering Rio de Janerio unfold beneath you
Experience a fascinating and insightful look into Rio de Janeiro's Carnivale at Grande Rio Samba School
Marvel at the breathtaking sight of Iguazu Falls and visit both the Brazilian and Argentinean sides
Uncover history with a tour of Salvador de Bahia's historic centre, including the UNESCO World Heritage-listed Pelourinho
Feel at ease with the services of local, English-speaking guides
Roundtrip airport transfers and air-conditioned transportation
All sightseeing and entrance fees and insider experiences
Solo Traveller – High Season
9 Days from
Includes taxes & fees
Sold out
Inclusion highlights:
Packages valid for one person (solo traveller)
You will be allocated a private room with bathroom throughout your tour
Eight nights of premium accommodation at Hotel Fairmont Rio de Janeiro Copacabana, Belmond Das Cataratas and Fera Palace Hotel
All internal flights, from Rio de Janeiro to Foz do Iguaçu and Foz do Iguaçu to Salvador
Daily breakfast, three lunches and two dinners, with authentic culinary experiences including a barbecue at Assador Rio's, moqueca stew in Salvador and Brazil's famous caipirinha cocktail
Take in the mighty views at the summit of Corcovado Mountain and see the famous Christ the Redeemer statue up close
Ascend Sugarloaf Mountain by cable car and see the glittering Rio de Janerio unfold beneath you
Experience a fascinating and insightful look into Rio de Janeiro's Carnivale at Grande Rio Samba School
Marvel at the breathtaking sight of Iguazu Falls and visit both the Brazilian and Argentinean sides
Uncover history with a tour of Salvador de Bahia's historic centre, including the UNESCO World Heritage-listed Pelourinho
Feel at ease with the services of local, English-speaking guides
Roundtrip airport transfers and air-conditioned transportation
All sightseeing and entrance fees and insider experiences
Twin Share – Low Season – Extension
9 Days from
Includes taxes & fees
Sold out
Inclusion highlights:
Packages valid for one person (twin share) – you MUST purchase TWO packages
You and the person you are travelling with will be allocated a private room with bathroom throughout your tour
Amazon Extension:
One-way internal flight from Salvador to Manaus
Three nights of accommodation at Anavilhanas Jungle Lodge
Complimentary lodge activities including hikes, wildlife spotting, piranha fishing and nocturnal animal treks
All-inclusive dining at Anavilhanas Jungle Lodge (daily breakfast, lunch and dinner)
Your tour also includes:
Eight nights of premium accommodation at Hotel Fairmont Rio de Janeiro Copacabana, Belmond Das Cataratas and Fera Palace Hotel
All internal flights, from Rio de Janeiro to Foz do Iguaçu and Foz do Iguaçu to Salvador
Daily breakfast, three lunches and two dinners, with authentic culinary experiences including a barbecue at Assador Rio's, moqueca stew in Salvador and Brazil's famous caipirinha cocktail
Take in the mighty views at the summit of Corcovado Mountain and see the famous Christ the Redeemer statue up close
Ascend Sugarloaf Mountain by cable car and see the glittering Rio de Janerio unfold beneath you
Experience a fascinating and insightful look into Rio de Janeiro's Carnivale at Grande Rio Samba School
Marvel at the breathtaking sight of Iguazu Falls and visit both the Brazilian and Argentinean sides
Uncover history with a tour of Salvador de Bahia's historic centre, including the UNESCO World Heritage-listed Pelourinho
Feel at ease with the services of local, English-speaking guides
Roundtrip airport transfers and air-conditioned transportation
All sightseeing and entrance fees and insider experiences
Twin Share – High Season – Extension
9 Days from
Includes taxes & fees
Sold out
Inclusion highlights:
Packages valid for one person (twin share) – you MUST purchase TWO packages
You and the person you are travelling with will be allocated a private room with bathroom throughout your tour
Amazon Extension:
One-way internal flight from Salvador to Manaus
Three nights of accommodation at Anavilhanas Jungle Lodge
Complimentary lodge activities including hikes, wildlife spotting, piranha fishing and nocturnal animal treks
All-inclusive dining at Anavilhanas Jungle Lodge (daily breakfast, lunch and dinner)
Your tour also includes:
Eight nights of premium accommodation at Hotel Fairmont Rio de Janeiro Copacabana, Belmond Das Cataratas and Fera Palace Hotel
All internal flights, from Rio de Janeiro to Foz do Iguaçu and Foz do Iguaçu to Salvador
Daily breakfast, three lunches and two dinners, with authentic culinary experiences including a barbecue at Assador Rio's, moqueca stew in Salvador and Brazil's famous caipirinha cocktail
Take in the mighty views at the summit of Corcovado Mountain and see the famous Christ the Redeemer statue up close
Ascend Sugarloaf Mountain by cable car and see the glittering Rio de Janerio unfold beneath you
Experience a fascinating and insightful look into Rio de Janeiro's Carnivale at Grande Rio Samba School
Marvel at the breathtaking sight of Iguazu Falls and visit both the Brazilian and Argentinean sides
Uncover history with a tour of Salvador de Bahia's historic centre, including the UNESCO World Heritage-listed Pelourinho
Feel at ease with the services of local, English-speaking guides
Roundtrip airport transfers and air-conditioned transportation
All sightseeing and entrance fees and insider experiences
Solo Traveller – Low Season – Extension
9 Days from
Includes taxes & fees
Sold out
Inclusion highlights:
Packages valid for one person (solo traveller)
You will be allocated a private room with bathroom throughout your tour
Amazon Extension:
One-way internal flight from Salvador to Manaus
Three nights of accommodation at Anavilhanas Jungle Lodge
Complimentary lodge activities including hikes, wildlife spotting, piranha fishing and nocturnal animal treks
All-inclusive dining at Anavilhanas Jungle Lodge (daily breakfast, lunch and dinner)
Your tour also includes:
Eight nights of premium accommodation at Hotel Fairmont Rio de Janeiro Copacabana, Belmond Das Cataratas and Fera Palace Hotel
All internal flights, from Rio de Janeiro to Foz do Iguaçu and Foz do Iguaçu to Salvador
Daily breakfast, three lunches and two dinners, with authentic culinary experiences including a barbecue at Assador Rio's, moqueca stew in Salvador and Brazil's famous caipirinha cocktail
Take in the mighty views at the summit of Corcovado Mountain and see the famous Christ the Redeemer statue up close
Ascend Sugarloaf Mountain by cable car and see the glittering Rio de Janerio unfold beneath you
Experience a fascinating and insightful look into Rio de Janeiro's Carnivale at Grande Rio Samba School
Marvel at the breathtaking sight of Iguazu Falls and visit both the Brazilian and Argentinean sides
Uncover history with a tour of Salvador de Bahia's historic centre, including the UNESCO World Heritage-listed Pelourinho
Feel at ease with the services of local, English-speaking guides
Roundtrip airport transfers and air-conditioned transportation
All sightseeing and entrance fees and insider experiences
Solo Traveller – High Season – Extension
9 Days from
Includes taxes & fees
Sold out
Inclusion highlights:
Packages valid for one person (solo traveller)
You will be allocated a private room with bathroom throughout your tour
Amazon Extension:
One-way internal flight from Salvador to Manaus
Three nights of accommodation at Anavilhanas Jungle Lodge
Complimentary lodge activities including hikes, wildlife spotting, piranha fishing and nocturnal animal treks
All-inclusive dining at Anavilhanas Jungle Lodge (daily breakfast, lunch and dinner)
Your tour also includes:
Eight nights of premium accommodation at Hotel Fairmont Rio de Janeiro Copacabana, Belmond Das Cataratas and Fera Palace Hotel
All internal flights, from Rio de Janeiro to Foz do Iguaçu and Foz do Iguaçu to Salvador
Daily breakfast, three lunches and two dinners, with authentic culinary experiences including a barbecue at Assador Rio's, moqueca stew in Salvador and Brazil's famous caipirinha cocktail
Take in the mighty views at the summit of Corcovado Mountain and see the famous Christ the Redeemer statue up close
Ascend Sugarloaf Mountain by cable car and see the glittering Rio de Janerio unfold beneath you
Experience a fascinating and insightful look into Rio de Janeiro's Carnivale at Grande Rio Samba School
Marvel at the breathtaking sight of Iguazu Falls and visit both the Brazilian and Argentinean sides
Uncover history with a tour of Salvador de Bahia's historic centre, including the UNESCO World Heritage-listed Pelourinho
Feel at ease with the services of local, English-speaking guides
Roundtrip airport transfers and air-conditioned transportation
All sightseeing and entrance fees and insider experiences