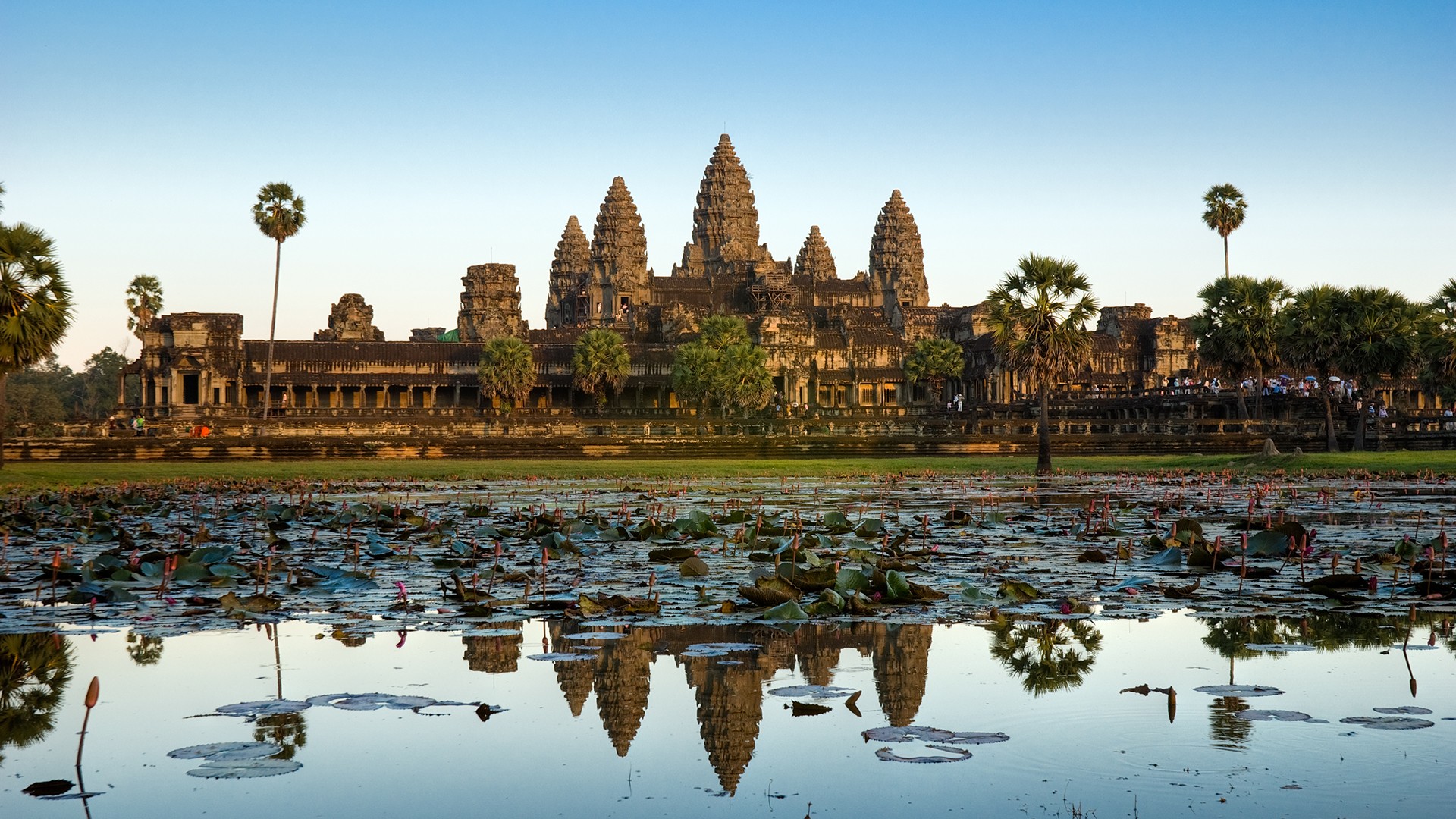 Cambodia: 7-Day Tour from Phnom Penh to Siem Reap with Angkor Wat, River Cruises & Your Choice of Accommodation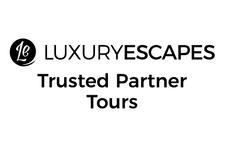 From ancient temples to rambling jungle, bustling cities and floating villages, Cambodia is a captivating melting pot of old and new. Discover it all on a seven-day tour from the capital, Phnom Penh, to historic Siem Reap. Learn more about what makes the country what it is today with poignant visits to Tuol Sleng Genocide Museum and the Killing Fields of Choeung Ek. Observe as daily life unfolds along the banks of the Mekong River and Tonlé Sap on boat cruises, visit floating villages, sample authentic Cambodian cuisine, and see how the skills behind ancient handicrafts are handed down from generation to generation. Of course, no trip to Cambodia is complete with a visit to the world-famous Angkor Wat and its neighbouring temples: spend a full day discovering these archaeological wonders, many of which date back to the 12th century. You'll also have the opportunity to relax with a blissful 60-minute traditional Khmer massage, the ideal way to wind down after exploring.
Your journey takes you to: Phnom Penh – Siem Reap.
Accommodation upgrades available: Take your pick with a choice of accommodation available, and make your escape extra special with five-star hotel stays throughout.
package Options
Twin Share –Low Season – Standard
7 Days from
Includes taxes & fees
Sold out
Inclusion highlights:
Six nights' accommodation in three-star hotels
Daily breakfast and additional dining experiences as specified in the itinerary
Bus transfer from Phnom Penh to Siem Reap (approx. six hours)
Boat cruises on the Mekong River and Tonlé Sap
One-hour Khmer massage
Government tax and service charge
All sightseeing and entrance fees as per the itinerary
The services of expert English-speaking local guides
Private airport transfers and air-conditioned transportation throughout
Twin Share – Low Season – Premium Upgrade
7 Days from
Includes taxes & fees
Sold out
Inclusion highlights:
Six nights' upgraded accommodation in four-star hotels
Daily breakfast and additional dining experiences as specified in the itinerary
Bus transfer from Phnom Penh to Siem Reap (approx. six hours)
Boat cruises on the Mekong River and Tonlé Sap
One-hour Khmer massage
Government tax and service charge
All sightseeing and entrance fees as per the itinerary
The services of expert English-speaking local guides
Private airport transfers and air-conditioned transportation throughout
Twin Share –Low Season – Luxury Upgrade
7 Days from
Includes taxes & fees
Sold out
Inclusion highlights:
Six nights' upgraded accommodation in five-star hotels
Daily breakfast and additional dining experiences as specified in the itinerary
Bus transfer from Phnom Penh to Siem Reap (approx. six hours)
Boat cruises on the Mekong River and Tonlé Sap
One-hour Khmer massage
Government tax and service charge
All sightseeing and entrance fees as per the itinerary
The services of expert English-speaking local guides
Private airport transfers and air-conditioned transportation throughout
Twin Share – High Season – Standard
7 Days from
Includes taxes & fees
Sold out
Inclusion highlights:
Six nights' accommodation in three-star hotels
Daily breakfast and additional dining experiences as specified in the itinerary
Bus transfer from Phnom Penh to Siem Reap (approx. six hours)
Boat cruises on the Mekong River and Tonlé Sap
One-hour Khmer massage
Government tax and service charge
All sightseeing and entrance fees as per the itinerary
The services of expert English-speaking local guides
Private airport transfers and air-conditioned transportation throughout
Twin Share – High Season – Premium Upgrade
7 Days from
Includes taxes & fees
Sold out
Inclusion highlights:
Six nights' upgraded accommodation in four-star hotels
Daily breakfast and additional dining experiences as specified in the itinerary
Bus transfer from Phnom Penh to Siem Reap (approx. six hours)
Boat cruises on the Mekong River and Tonlé Sap
One-hour Khmer massage
Government tax and service charge
All sightseeing and entrance fees as per the itinerary
The services of expert English-speaking local guides
Private airport transfers and air-conditioned transportation throughout
Twin Share – High Season – Luxury Upgrade
7 Days from
Includes taxes & fees
Sold out
Inclusion highlights:
Six nights' upgraded accommodation in five-star hotels
Daily breakfast and additional dining experiences as specified in the itinerary
Bus transfer from Phnom Penh to Siem Reap (approx. six hours)
Boat cruises on the Mekong River and Tonlé Sap
One-hour Khmer massage
Government tax and service charge
All sightseeing and entrance fees as per the itinerary
The services of expert English-speaking local guides
Private airport transfers and air-conditioned transportation throughout
Solo Traveller – High or Low Season - Standard
7 Days from
Includes taxes & fees
Sold out
Inclusion highlights:
Six nights' accommodation in three-star hotels
Daily breakfast and additional dining experiences as specified in the itinerary
Bus transfer from Phnom Penh to Siem Reap (approx. six hours)
Boat cruises on the Mekong River and Tonlé Sap
One-hour Khmer massage
Government tax and service charge
All sightseeing and entrance fees as per the itinerary
The services of expert English-speaking local guides
Private airport transfers and air-conditioned transportation throughout
Solo Traveller – High or Low Season - Premium Upgrade
7 Days from
Includes taxes & fees
Sold out
Inclusion highlights:
Six nights' upgraded accommodation in four-star hotels
Daily breakfast and additional dining experiences as specified in the itinerary
Bus transfer from Phnom Penh to Siem Reap (approx. six hours)
Boat cruises on the Mekong River and Tonlé Sap
One-hour Khmer massage
Government tax and service charge
All sightseeing and entrance fees as per the itinerary
The services of expert English-speaking local guides
Private airport transfers and air-conditioned transportation throughout
Solo Traveller – High or Low Season - Luxury Upgrade
7 Days from
Includes taxes & fees
Sold out
Inclusion highlights:
Six nights' upgraded accommodation in five-star hotels
Daily breakfast and additional dining experiences as specified in the itinerary
Bus transfer from Phnom Penh to Siem Reap (approx. six hours)
Boat cruises on the Mekong River and Tonlé Sap
One-hour Khmer massage
Government tax and service charge
All sightseeing and entrance fees as per the itinerary
The services of expert English-speaking local guides
Private airport transfers and air-conditioned transportation throughout