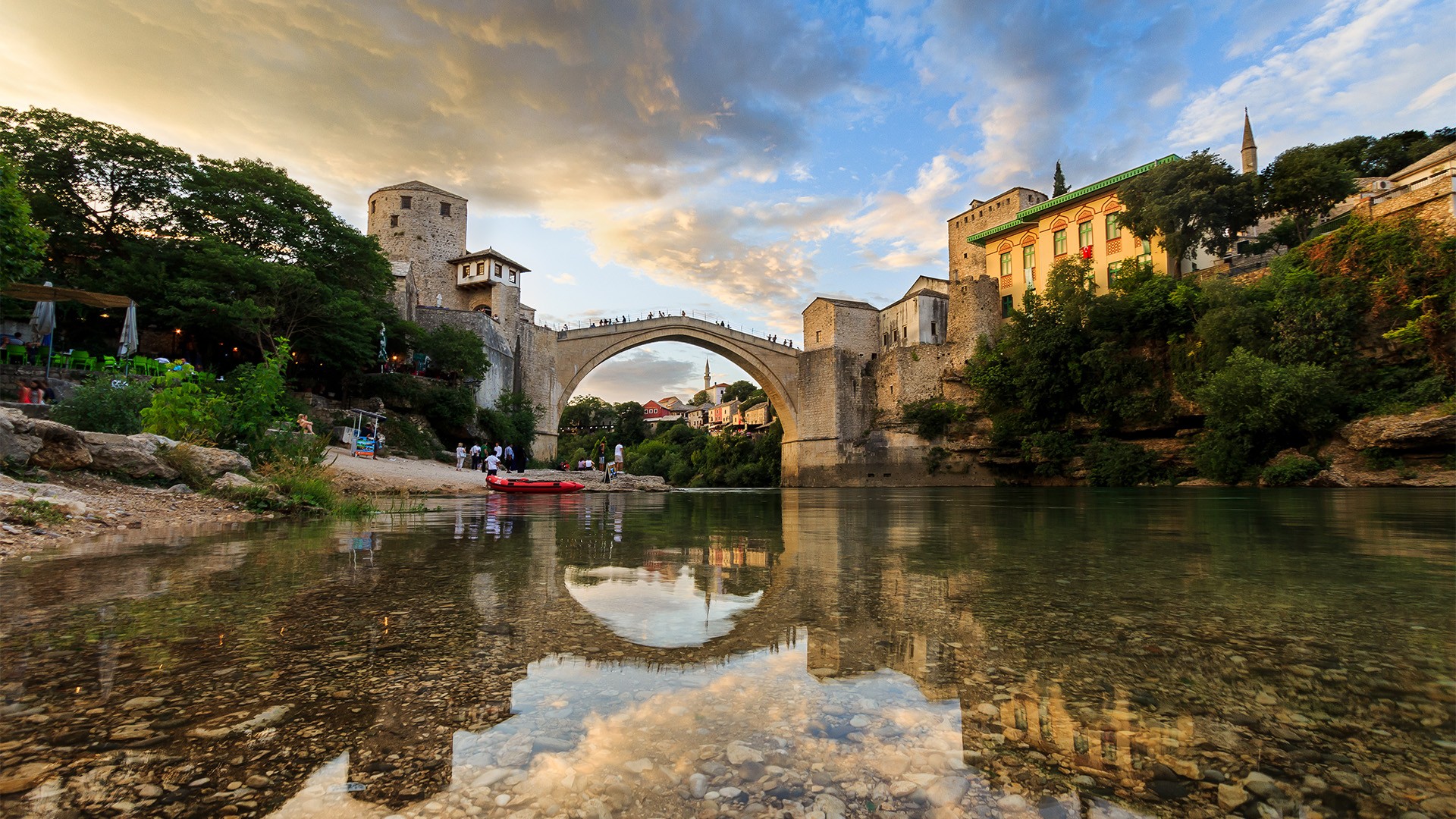 Bulgaria, Serbia, Albania and North Macedonia
The Balkans: 11-Day Small-Group Tour from Bulgaria to North Macedonia with Luxury Hotel Stays, Daily Dining & Guided City Tours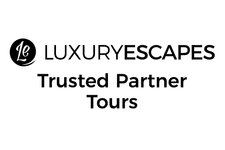 The seldom-opened treasure chest of the Balkans and southeastern Europe is yours for the taking on this 11-day small-group tour from Bulgaria to North Macedonia (max 16 travellers). Stroll through the the vibrant streets of Sofia, explore the medieval architecture and lively nightlife of Belgrade, immerse yourself in the rich history of Sarajevo and snap photos of Montenegro's Instagram-worthy Bay of Kotor. Guided city tours take you under the surface of the best sights on the Balkan Peninsula, allowing you to peek beneath the once-closed curtains of countries like Albania, North Macedonia and Bosnia and Herzegovina. This is a European tour unlike any other, as you embark on a discovery of cities cloaked by soul-stirring mountains, salt-licked coastline and history captured in stone.
Your tour includes:
10 nights of luxury accommodation, including five-star stays at Hilton Sofia, Metropol Palace, a Luxury Collection Hotel, Belgrade and Swissotel Sarajevo
Daily breakfast and nine gourmet dinners featuring mouthwatering authentic dishes
Take a guided tour through Sofia, visiting the St. Alexander Nevsky Patriarchal Cathedral, the Ivan Vazov National Theatre, and Saint Sofia Church
Discover the secrets of Belgrade with a sightseeing experience that will lead you through the bustling streets to the famous Belgrade Fortress
Witness the history of a fallen Eastern and Western Roman Empire on a tour of Sarajevo
Take in extraordinary Islamic architecture in the charming village of Mostar, famously known for the Stari Most (Mostar Bridge)
Soak in the unique sight of terra-cotta tiled roofs encircled by mighty medieval walls as you head out to the 'Pearl of the Adriatic', Dubrovnik
Be enchanted by a guided tour through Kotor, wandering its labyrinthine narrow streets
Uncover the influence of the Romans, Byzantines and Ottomans on a tour of Shkodër
Explore the finest Albanian architecture in the country's capital, Tirana
Stroll through the streets of Ohrid and visit the natural wonderland of the Monastery of St. Naum
Follow in the footsteps of Alexander the Great with a guided tour through Skopje, the North Macedonian capital
Never get lost with the services of a local, English-speaking, expert travel director and guides
Experience the convenience of private roundtrip airport transfers and transportation throughout
All entrance fees, hotel taxes, general fees, porterage fees, gratuities and service charges
Your journey takes you to: Sofia, Bulgaria — Belgrade, Serbia — Sarajevo, Bosnia and Herzegovina — Mostar, Bosnia and Herzegovina — Trebinje, Bosnia and Herzegovina — Dubrovnik, Croatia — Kotor, Montenegro — Shkodër, Albania — Tirana, Albania — Ohrid, North Macedonia — St. Naum, North Macedonia — Skopje, North Macedonia.
package Options
11 Days from
Includes taxes & fees
Sold out
Inclusion highlights:
Packages valid for one person (twin share) – you MUST purchase TWO packages
You and the person you are travelling with will be allocated a private room with bathroom throughout your tour
10 nights of luxury accommodation, including five-star stays at Hilton Sofia, Metropol Palace, a Luxury Collection Hotel, Belgrade and Swissotel Sarajevo
Daily breakfast and nine gourmet dinners featuring mouthwatering authentic dishes
Take a guided tour through Sofia, visiting the St. Alexander Nevsky Patriarchal Cathedral, the Ivan Vazov National Theatre, and Saint Sofia Church
Discover the secrets of Belgrade with a sightseeing experience that will lead you through the bustling streets to the famous Belgrade Fortress
Witness the history of a fallen Eastern and Western Roman Empire on a tour of Sarajevo
Take in extraordinary Islamic architecture in the charming village of Mostar, famously known for the Stari Most (Mostar Bridge)
Soak in the unique sight of terra-cotta tiled roofs encircled by mighty medieval walls as you head out to the 'Pearl of the Adriatic', Dubrovnik
Be enchanted by a guided tour through Kotor, wandering its labyrinthine narrow streets
Uncover the influence of the Romans, Byzantines and Ottomans on a tour of Shkodër
Explore the finest Albanian architecture in the country's capital, Tirana
Stroll through the streets of Ohrid and visit the natural wonderland of the Monastery of St. Naum
Follow in the footsteps of Alexander the Great with a guided tour through Skopje, the North Macedonian capital
Never get lost with the services of a local, English-speaking, expert travel director and guides
Experience the convenience of private roundtrip airport transfers and transporation throughout
All entrance fees, hotel taxes, general fees, porterage fees, gratuities and service charges
11 Days from
Includes taxes & fees
Sold out
Inclusion highlights:
Package valid for one person (solo traveller)
You will be allocated a private room with bathroom throughout your tour
10 nights of luxury accommodation, including five-star stays at Hilton Sofia, Metropol Palace, a Luxury Collection Hotel, Belgrade and Swissotel Sarajevo
Daily breakfast and nine gourmet dinners featuring mouthwatering authentic dishes
Take a guided tour through Sofia, visiting the St. Alexander Nevsky Patriarchal Cathedral, the Ivan Vazov National Theatre, and Saint Sofia Church
Discover the secrets of Belgrade with a sightseeing experience that will lead you through the bustling streets to the famous Belgrade Fortress
Witness the history of a fallen Eastern and Western Roman Empire on a tour of Sarajevo
Take in extraordinary Islamic architecture in the charming village of Mostar, famously known for the Stari Most (Mostar Bridge)
Soak in the unique sight of terra-cotta tiled roofs encircled by mighty medieval walls as you head out to the 'Pearl of the Adriatic', Dubrovnik
Be enchanted by a guided tour through Kotor, wandering its labyrinthine narrow streets
Uncover the influence of the Romans, Byzantines and Ottomans on a tour of Shkodër
Explore the finest Albanian architecture in the country's capital, Tirana
Stroll through the streets of Ohrid and visit the natural wonderland of the Monastery of St. Naum
Follow in the footsteps of Alexander the Great with a guided tour through Skopje, the North Macedonian capital
Never get lost with the services of a local, English-speaking, expert travel director and guides
Experience the convenience of private roundtrip airport transfers and transporation throughout
All entrance fees, hotel taxes, general fees, porterage fees, gratuities and service charges