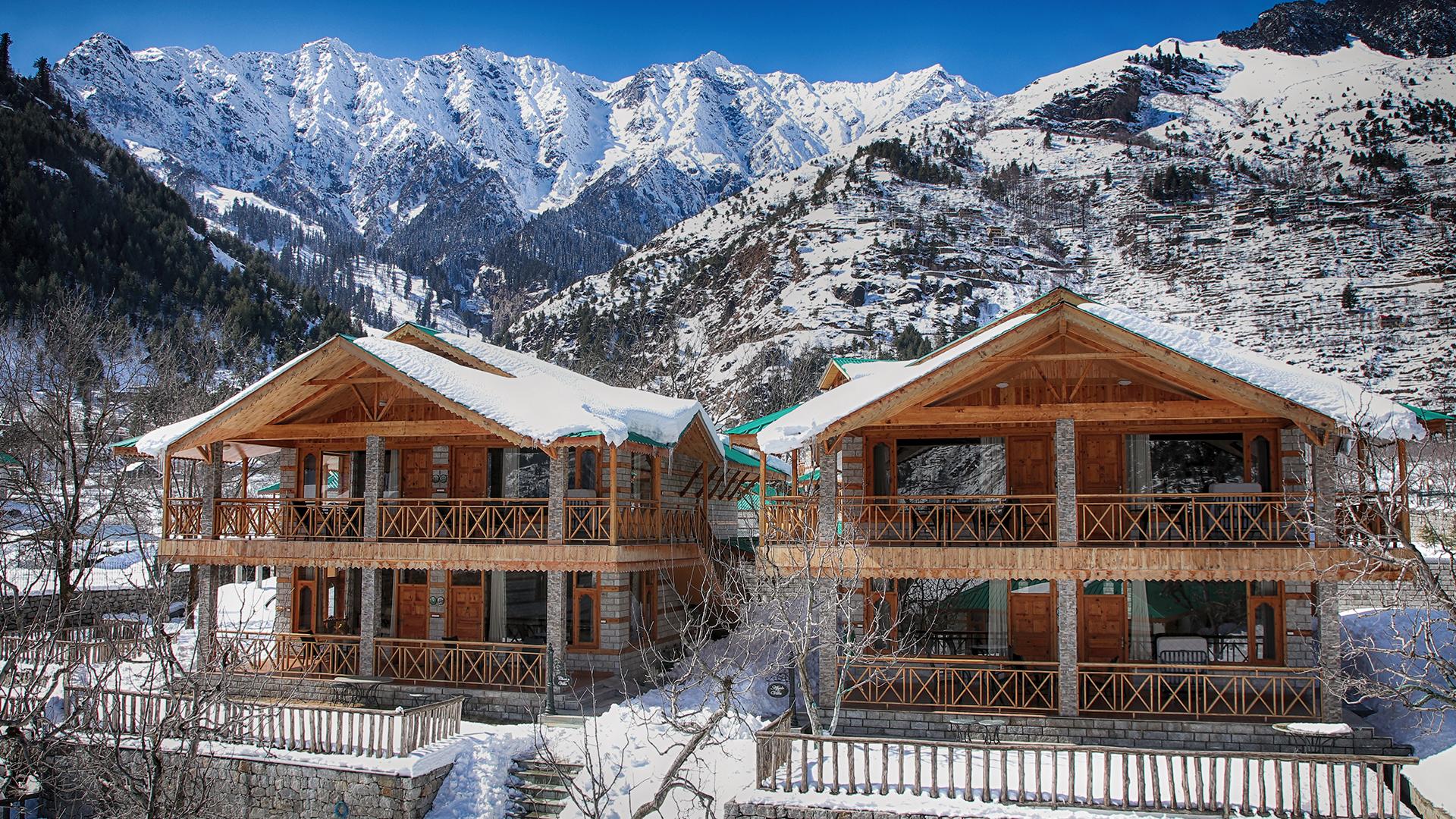 WelcomHeritage Urvashi's Retreat
Tranquil Manali Hill Station Escape with Panoramic Himalaya Views & Gourmet Dining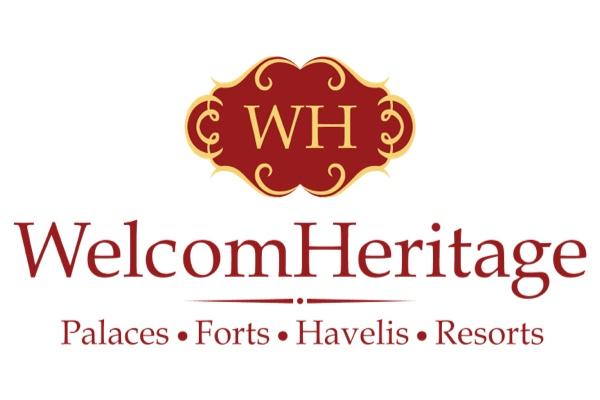 It's time to leave the world behind and escape to the pristine Himalayan resort town of Manali with a stay at the breathtaking WelcomHeritage Urvashi's Retreat. Nestled in the scenic Bipasha Valley, garlanded by stunning snow-capped mountains and lush forests, this Himachal retreat might just be the therapy you've been craving. Part of ITC's WelcomHeritage brand, this cosy lodge-style resort offers sweeping views of the Himalayan peaks and apple orchards, homey rooms with wooden interiors and access to plenty of adventurous experiences.
Whether you're a nature-lover or an adventure enthusiast, WelcomHeritage Urvashi's Retreat has something for everyone. Stay active with adrenaline-fuelled activities such as rock climbing, trekking and paragliding or simply take it easy as you snuggle up in your cosy lodge-style accommodation.
Your handpicked inclusions:
Begin your Manali adventures with daily breakfast at The Rohtang Pavillion
Enjoy one glass of wine or beer every evening at Mike's Tavern (one drink per person)
On one night of your stay, relish a three-course/buffet dinner for two at The Rohtang Pavillion
Make the most of your Manali escape with a 20% discount on drinks, dining and spa treatments
Stay connected with complimentary Wi-Fi
Travelling with family? One child (aged five years and under) stays free on existing bedding with breakfast included.
Time limited offer
2, 3, 4 or 5 nights from
₹8,999
Incl. taxes & fees
Valued up to ₹24,678
Earn CV Points on this holiday
Earn CV Points on this holiday
package Options
Select your package type
Deluxe Room
Enjoy a comfortable stay in this rustic room with large windows showcasing panoramic views of the surrounding snowcapped mountains and forest
Room Size: 23 m²
Inclusion highlights:
Daily breakfast at The Rohtang Pavillion
One glass of wine or beer every evening at Mike's Tavern (one drink per person)
One three-course/buffet dinner for two at The Rohtang Pavillion (once per stay)
20% discount on drinks, dining and spa treatments
Hotel
Total from
₹8,999
Incl. taxes & fees
Valued up to ₹24,678
Earn 449 CV Points
Superior Room
Situated on the ground and first floors, this sprawling room will take your breath away with its private balcony and stunning views of the Rohtang Pass and rocky mountains. Ground-floor rooms also offer a private lawn that further extends to a fruit orchard with waterfall views
Room Size: 28 m²
Inclusion highlights:
Daily breakfast at The Rohtang Pavillion
One glass of wine or beer every evening at Mike's Tavern (one drink per person)
One three-course/buffet dinner for two at The Rohtang Pavillion (once per stay)
20% discount on drinks, dining and spa treatments
Hotel
Total from
₹9,999
Incl. taxes & fees
Valued up to ₹29,398
Earn 499 CV Points
Premium Room
Experience premium-level luxury in this spacious room, with a separate living area, expansive bedroom and front-row views of the surrounding valley
Room Size: 30 m²
Inclusion highlights:
Daily breakfast at The Rohtang Pavillion
One glass of wine or beer every evening at Mike's Tavern (one drink per person)
One three-course/buffet dinner for two at The Rohtang Pavillion (once per stay)
20% discount on drinks, dining and spa treatments
Hotel
Total from
₹12,499
Incl. taxes & fees
Valued up to ₹34,118
Earn 624 CV Points