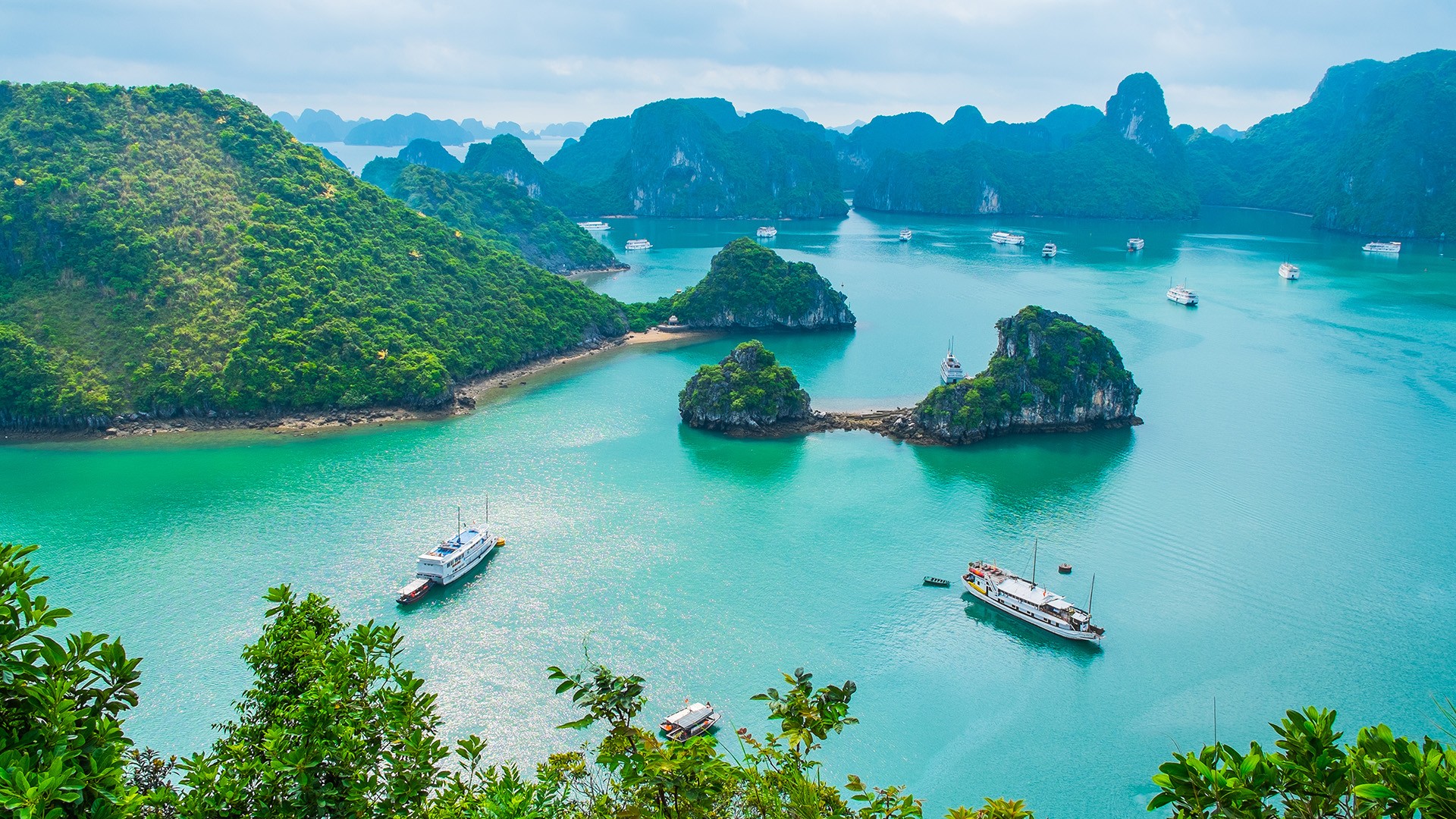 Vietnam 2022: 12-Day Luxury Small-Group Tour Hanoi to Ho Chi Minh City with Hạ Long Bay Cruise & Cambodia Extension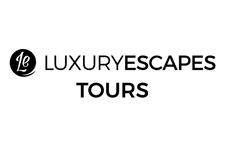 Discover Vietnam's sublime emerald waters, ancient towns, flavoursome cuisine and diverse cultures during a 12-day luxury small-group tour (max. 16 travellers). Home to lush landscapes, labyrinthine towns and swarms of motorbikes, Vietnam is a world of contrasts, exceptional experiences and sensory overload. Uncover it all while staying in five-star accommodation, sharing your experiences with a small group of like-minded travellers.
Stir your soul in Hanoi and Ho Chi Minh City, explore the grand architecture of Vietnam's most atmospheric town, Hội An, learn of the country's long and illustrious royal history in Hue and gaze over a surreal seascape of limestone islands from the deck of a traditional junk boat on an overnight cruise of the UNESCO World Heritage-listed Hạ Long Bay. Accompanied by English-speaking, local guides, cruise peaceful rivers, traverse stunning scenery by coach, enjoy included domestic flights and visit Vietnam's highlights, including UNESCO World Heritage-listed sites, temples and attractions.
Your tour includes:
11 nights of luxury accommodation including Hotel de l'Opera Hanoi – MGallery, The Pilgrimage Village Hue, Le Pavillon Hội An and New World Saigon Hotel
Daily breakfast and select dining experiences as specified in the itinerary
Domestic flights between Hanoi, Hue, Da Nang and Ho Chi Minh City
An overnight stay onboard a traditional junk boat on the spectacular Hạ Long Bay
A cruise on the Perfume River to Thien Mu Pagoda
Visits to Vietnam's top attractions, including the UNESCO World Heritage-listed Hội An Old Town, My Son, Củ Chi tunnels, Hanoi's Old Quarter, Cao Dai Temple, Hoa Lo Prison, Tomb of Tu Duc and much more
Complimentary bottled water, cold towels, hand sanitiser, face masks and wet wipes throughout
Private airport transfers and air-conditioned transportation throughout
The services of expert English-speaking local guides
Sightseeing and entrance fees
Your journey takes you to: Hanoi — Hạ Long Bay — Hue — Da Nang — Hội An — Ho Chi Minh City.
Mekong Delta and Cambodia extension available: Want to make the most of your time in Southeast Asia? Select the extended 17-day tour, which will also unveil the wonders of the Mekong Delta and Cambodia, including a scenic boat ride and dinner on the Mekong River, flights to Siem Reap, guided tours of Banteay Srei, Angkor Thom and Bayon, an Angkor Wat at sunrise experience, and a sunset gondola cruise along Angkor's ancient moat with drinks and canapés.
Private departures available: Choose a private tour and enjoy the luxury of touring in the exclusive company of family or friends (min. two, max. eight travellers). See the Fine Print for details.
Book with Confidence: We work directly with our trusted partners and provide 24/7 customer service to ensure that no matter what happens, we're here to help. If your escape is affected by Covid-19 restrictions, we will do our best to assist you with a date change or provide you with a Luxury Escapes credit for another Limited Time Lux Exclusive accommodation, tour or cruise offer, less any unrecoverable costs; excludes flights. Find out more.
package Options
12 Days from
Includes taxes & fees
Valued up to ₹275,318
-49%
Inclusion highlights:
Packages valid for one person (twin share) – you must purchase two packages
11 nights of luxury accommodation including Hotel de l'Opera Hanoi – MGallery, The Pilgrimage Village Hue, Le Pavillon Hội An and New World Saigon Hotel
Daily breakfast and select dining experiences as specified in the itinerary
Domestic flights between Hanoi, Hue, Da Nang and Ho Chi Minh City
An overnight stay onboard a traditional junk boat on the spectacular Hạ Long Bay
A cruise on the Perfume River to Thien Mu Pagoda
Visits to Vietnam's top attractions, including the UNESCO World Heritage-listed Hội An Old Town, My Son, Củ Chi tunnels, Hanoi's Old Quarter, Cao Dai Temple, Hoa Lo Prison, Tomb of Tu Duc and much more
Complimentary bottled water, cold towels, hand sanitiser, face masks and wet wipes throughout
Private airport transfers and air-conditioned transportation throughout
The services of expert English-speaking local guides
Sightseeing and entrance fees
17 Days from
Includes taxes & fees
Valued up to ₹466,370
-47%
Inclusion highlights:
Packages valid for one person (twin share) – you must purchase two packages
16 nights of luxury accommodation including the Hotel de l'Opera Hanoi – MGallery, The Pilgrimage Village Hue, Le Pavillon Hội An, New World Saigon Hotel, Azerai Can Tho and Park Hyatt Siem Reap
Daily breakfast and additional dining experiences as specified in the itinerary
International flight from Ho Chi Minh City to Siem Reap
Xe loi (rickshaw) through Bến Tre
Scenic boat ride through the palm-lined Mekong Delta canals
A twilight dinner cruise along the Mekong River
One-hour energetic performance at Phare, The Cambodian Circus
Visits to Angkor Wat at sunrise, Angkor Thom, Bayon, Baphuon, Phimeanakas Temple, Terrace of the Elephants and Terrace of the Leper King
A sunset gondola cruise along Angkor's ancient moat with drinks and canapés
Visits to Cai Rang Floating Market, APOPO, Banteay Srei, Ta Prohm and much more
Domestic flights between Hanoi, Hue, Da Nang and Ho Chi Minh City
An overnight stay onboard a traditional junk boat on the spectacular Hạ Long Bay
A cruise on the Perfume River to Thien Mu Pagoda
A cruise on the Mekong Delta, including an excursion on a traditional sampan to Cai Rang Floating Market
Visits to Vietnam's top attractions, including the UNESCO World Heritage-listed Hội An Old Town, My Son, Củ Chi tunnels, Hanoi's Old Quarter, Cao Dai Temple, Hoa Lo Prison, Tomb of Tu Duc and much more
Complimentary bottled water, cold towels, hand sanitiser, face masks and wet wipes throughout
Private airport transfers and air-conditioned transportation throughout
The services of expert English-speaking local guides
Sightseeing and entrance fees
12 Days from
Includes taxes & fees
Valued up to ₹360,777
-46%
Inclusion highlights:
Packages valid for one person (solo traveller)
11 nights of luxury accommodation including Hotel de l'Opera Hanoi – MGallery, The Pilgrimage Village Hue, Le Pavillon Hội An and New World Saigon Hotel
Daily breakfast and select dining experiences as specified in the itinerary
Domestic flights between Hanoi, Hue, Da Nang and Ho Chi Minh City
An overnight stay onboard a traditional junk boat on the spectacular Hạ Long Bay
A cruise on the Perfume River to Thien Mu Pagoda
Visits to Vietnam's top attractions, including the UNESCO World Heritage-listed Hội An Old Town, My Son, Củ Chi tunnels, Hanoi's Old Quarter, Cao Dai Temple, Hoa Lo Prison, Tomb of Tu Duc and much more
Complimentary bottled water, cold towels, hand sanitiser, face masks and wet wipes throughout
Private airport transfers and air-conditioned transportation throughout
The services of expert English-speaking local guides
Sightseeing and entrance fees
SOLO TRAVELLER — EXTENSION
17 Days from
Includes taxes & fees
Valued up to ₹426,631
-17%
Inclusion highlights:
Packages valid for one person (solo traveller)
16 nights of luxury accommodation including the Hotel de l'Opera Hanoi – MGallery, The Pilgrimage Village Hue, Le Pavillon Hội An, New World Saigon Hotel, Azerai Can Tho and Park Hyatt Siem Reap
Daily breakfast and additional dining experiences as specified in the itinerary
International flight from Ho Chi Minh City to Siem Reap
Xe loi (rickshaw) through Bến Tre
Scenic boat ride through the palm-lined Mekong Delta canals
A twilight dinner cruise along the Mekong River
One-hour performance at Phare, the Cambodian Circus
Visits to Angkor Wat at sunrise, Angkor Thom, Bayon, Baphuon, Phimeanakas Temple, Terrace of the Elephants and Terrace of the Leper King
A sunset gondola cruise along Angkor's ancient moat with drinks and canapés
Visits to Cai Rang Floating Market, APOPO, Banteay Srei, Ta Prohm and much more
Domestic flights between Hanoi, Hue, Da Nang and Ho Chi Minh City
An overnight stay onboard a traditional junk boat on the spectacular Hạ Long Bay
A cruise on the Perfume River to Thien Mu Pagoda
A cruise on the Mekong Delta, including an excursion on a traditional sampan to Cai Rang Floating Market
Visits to Vietnam's top attractions, including the UNESCO World Heritage-listed Hội An Old Town, My Son, Củ Chi tunnels, Hanoi's Old Quarter, Cao Dai Temple, Hoa Lo Prison, Tomb of Tu Duc and much more
Complimentary bottled water, cold towels, hand sanitiser, face masks and wet wipes throughout
Private airport transfers and air-conditioned transportation throughout
The services of expert English-speaking local guides
Sightseeing and entrance fees
Sign up for instant access
Exclusive hand-picked offers
1,315,267 followers
---