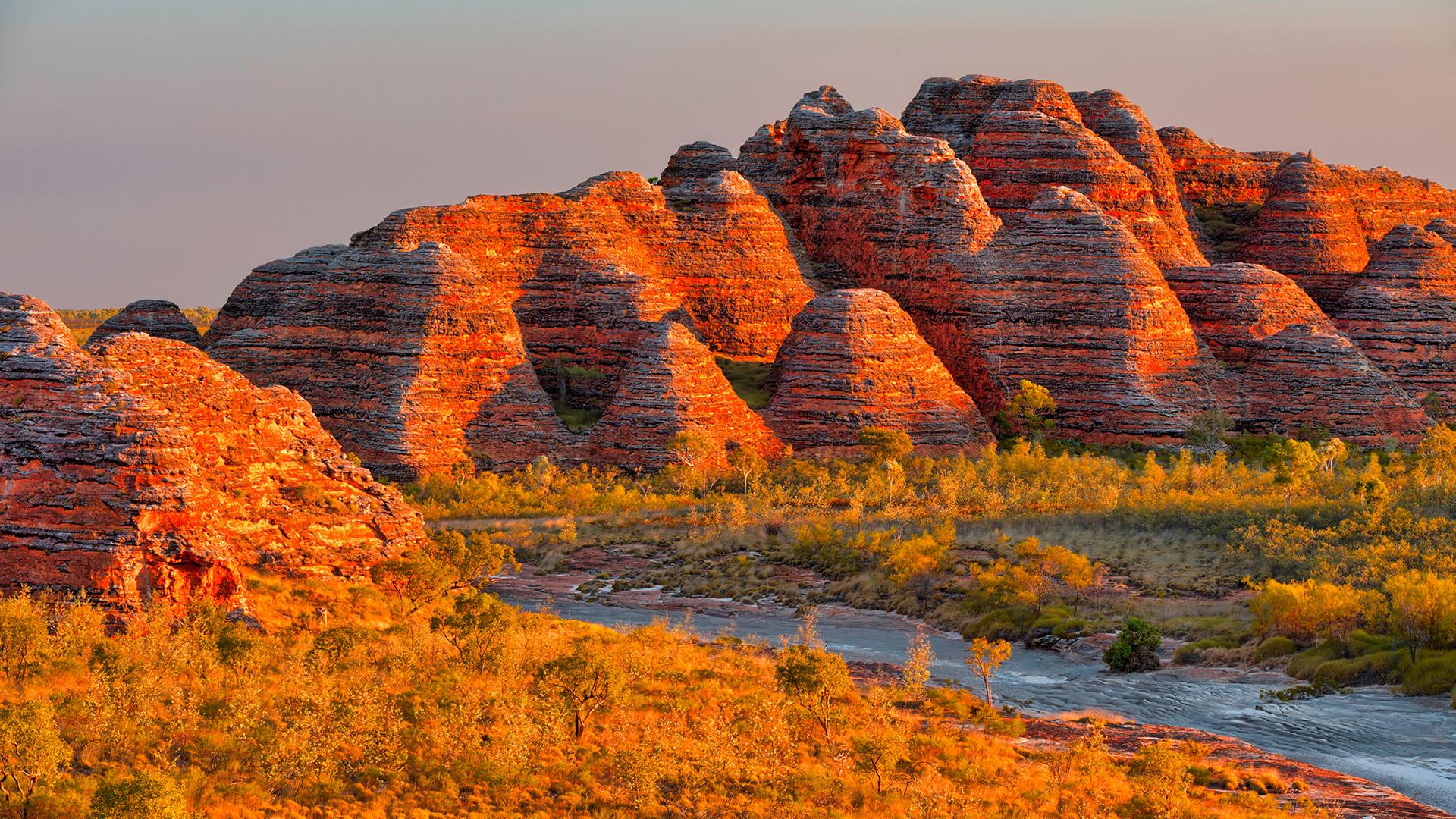 The Kimberley: 5-Day Luxury Small-Group Tour of Purnululu National Park & the Bungle Bungle Range with Gourmet Dining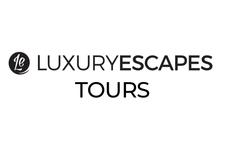 Explore one of the world's last wilderness frontiers on this five-day, luxury small-group tour (max. 22 travellers) of Western Australia's Bungle Bungle region. Experience the rich Indigenous culture of Australia, marvel at the breathtaking Cathedral Gorge and Echidna Chasm and discover the astonishing UNESCO World Heritage-listed Purnululu National Park.
Your stay at the award-winning Bungle Bungle Wilderness Lodge, set deep in the lush Purnululu National Park, offers you the opportunity to enjoy authentic gourmet experiences and sunset drinks overlooking the Kimberley ranges. From Piccaninny Creek to Osmand Lookout and the Spring Creek Track – this unforgettable tour takes you to the heart of the Kimberley in utmost comfort and style.
Your tour includes:
Four nights luxury accommodation: two nights at Kununurra Country Club Resort and two nights at Bungle Bungle Wilderness Lodge in the heart of Purnululu National Park
Unique gourmet experiences including four breakfasts, four lunches and four dinners
Sunset drink overlooking the Bungle Bungle massif
Three days of guided touring including walks in the national park at Cathedral Gorge, Piccaninny Creek and Osmand Lookout and Range
Private transportation in custom-designed vehicles
The services of expert driver-guides and knowledgeable local guides
All national park entry fees
Roundtrip airport transfers
Your journey takes you to: Kununurra – Purnululu National Park and Bungle Bungle Range – Kununurra.
Book with 100% Confidence: Right up until 90 days before departure you can enjoy unlimited, free date changes, or cancel and get a 100% credit to use at Luxury Escapes for any other Limited Time Lux Exclusive accommodation, tour or cruise offer. Excludes flights, see the Fine Print for details.
Furthermore, if you are unable to travel on your tour as a result of Government travel restrictions, even right up to the day of departure, Luxury Escapes will assist you with a date change. We can also provide you with a credit or refund for your booking (less any non-recoverable costs). See below for full terms and conditions.
package Options
5 Days from
Valued up to ₹163,797
Sold out
Inclusion highlights:
Package valid for one person (twin share) – you must purchase two packages
Includes private room and bath throughout tour with king or queen bed, or two bed options
Four nights luxury accommodation: two nights at Kununurra Country Club Resort and two nights at Bungle Bungle Wilderness Lodge in the heart of Purnululu National Park
Unique gourmet experiences including four breakfasts, four lunches and four dinners
Sunset drink overlooking the Bungle Bungle massif
Three days of guided touring including walks in the national park at Cathedral Gorge, Piccaninny Creek and Osmand Lookout and Range
Private transportation in custom-designed vehicles
The services of expert driver-guides and knowledgeable local guides
All national park entry fees
Roundtrip airport transfers
5 Days from
Valued up to ₹202,080
Sold out
Inclusion highlights:
Package valid for one person (solo traveller)
Includes private room and bath throughout tour with king or queen bed, or two bed options
Four nights luxury accommodation: two nights at Kununurra Country Club Resort and two nights at Bungle Bungle Wilderness Lodge in the heart of Purnululu National Park
Unique gourmet experiences including four breakfasts, four lunches and four dinners
Sunset drink overlooking the Bungle Bungle massif
Three days of guided touring including walks in the national park at Cathedral Gorge, Piccaninny Creek and Osmand Lookout and Range
Private transportation in custom-designed vehicles
The services of expert driver-guides and knowledgeable local guides
All national park entry fees
Roundtrip airport transfers