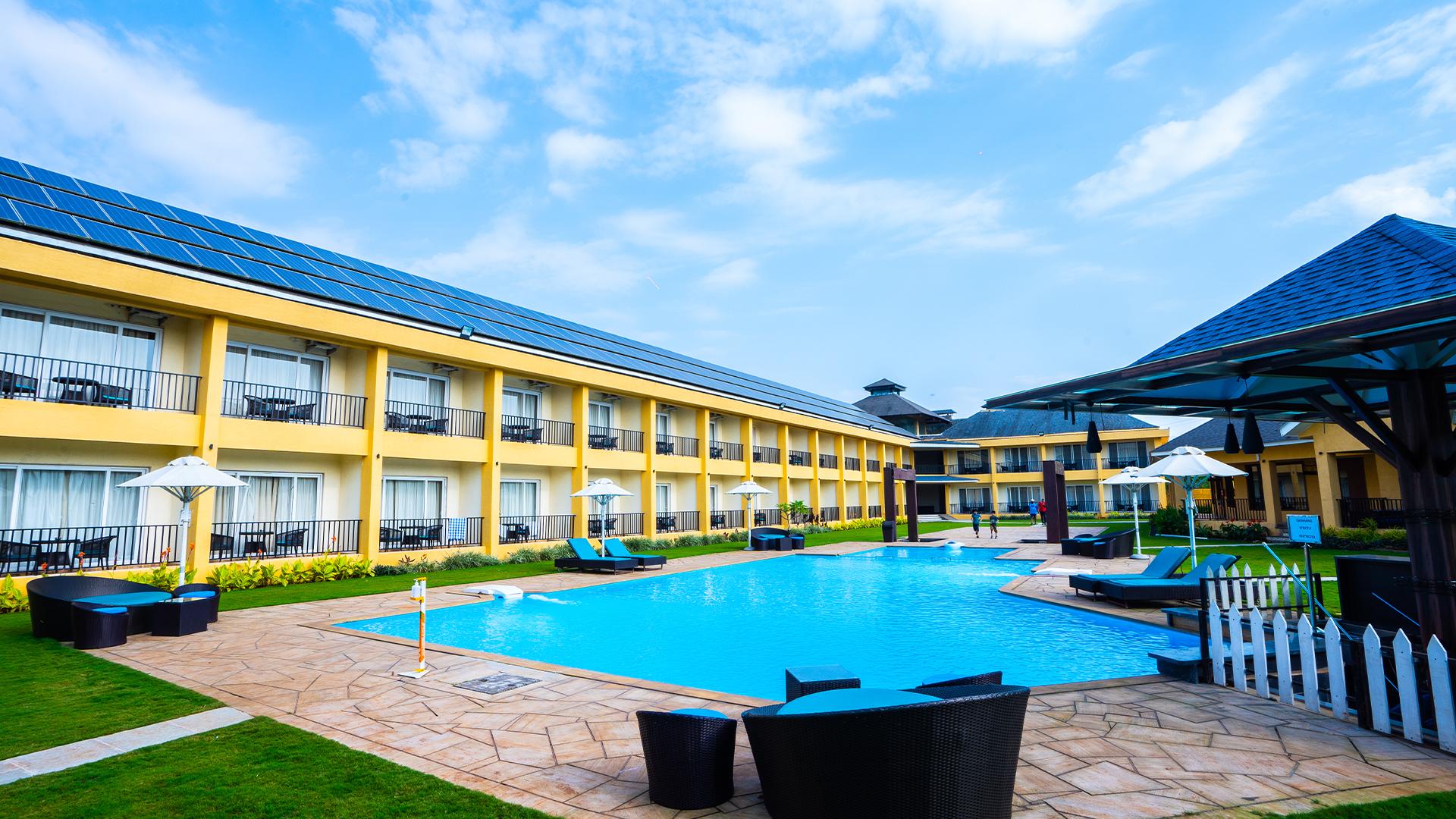 Tropical Retreat Luxury Resort & Spa
Top-Rated Igatpuri Western Ghats Escape with Daily Dining, Cocktails & Adventure Experiences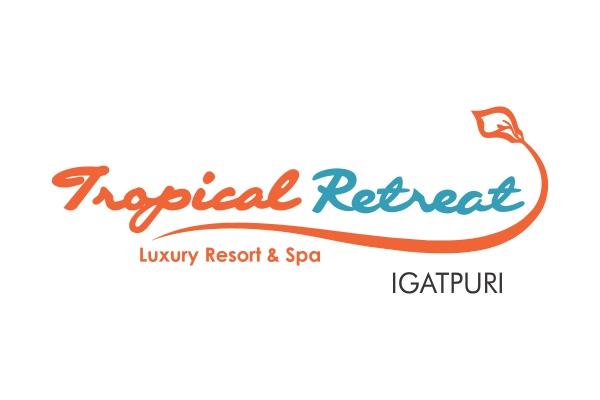 Transport yourself to the tranquil environs of Igatpuri, a hill station in the Western Ghats, with a stay at Tropical Retreat Luxury Resort & Spa, just a 2.5-hour drive from Mumbai and a 4.5-hour drive from Pune. A haven of grace and tranquility for discerning travellers, this top-rated retreat is currently ranked the #1 property in Igatpuri on Tripadvisor. Sprawled over 8.5 acres of lush green landscape, Tropical Retreat Luxury Resort & Spa offers comfortable accommodation, delicious dining and exciting adventurous experiences, from exhilarating bridge climbs to archery.
Whether you're seeking family fun or a romantic stay, Tropical Retreat Luxury Resort & Spa is the place to be.
Your handpicked inclusions:
Begin your Igatpuri adventure with daily buffet breakfast at Ambrosia
Every night, sit down for a three-course/buffet dinner at Ambrosia
Enjoy one cocktail every evening at Shimmers Bar/Pool Bar (one drink per person)
Go crazy with access to adventure activities (Burma Bridge, rope cycling and archery)
Make the most of your stay with a 20% discount on drinks, dining and spa
Stay connected with complimentary Wi-Fi
Travelling with family? Two kids aged six years and under stay free in existing bedding with all inclusions (excludes alcohol).
2, 3, 4 or 5 nights from
₹14,499
Incl. taxes & fees
Valued up to ₹34,456
Earn CV Points on this holiday
Earn CV Points on this holiday
package Options
Select your package type
Magnolia Room
Overlooking the pool lawn, this modern room is the perfect blend of contemporary luxury and elegant design
Room Size: 25 m²
Inclusion highlights:
Daily buffet breakfast at Ambrosia
Nightly three-course/buffet dinner at Ambrosia
Daily cocktail per adult at Shimmers Bar/Pool Bar (one drink per adult)
Access to adventure activities (Burma Bridge, rope cycling and archery)
20% discount on drinks, dining and spa
Complimentary Wi-Fi
Check-in: 2pm / Checkout: 11am
Inclusions valid for up to two adults and two children (aged six years and under, excludes alcohol)
Hotel
Total from
₹14,499
Incl. taxes & fees
Valued up to ₹34,456
Anthurium Room
Welcome to a duplex paradise, complete with mezzanine floor and a fabulous balcony with views of the pool lawn
Room Size: 30 m²
Inclusion highlights:
Daily buffet breakfast at Ambrosia
Nightly three-course/buffet dinner at Ambrosia
Daily cocktail per adult at Shimmers Bar/Pool Bar (one drink per adult)
Access to adventure activities (Burma Bridge, rope cycling and archery)
20% discount on drinks, dining and spa
Complimentary Wi-Fi
Check-in: 2pm / Checkout: 11am
Inclusions valid for up to two adults and two children (aged six years and under, excludes alcohol)
Hotel
Total from
₹18,999
Incl. taxes & fees
Valued up to ₹43,896
Earn 949 CV Points
Suite
Offering a playground of privacy and luxury, this one-bedroom suite features a spacious living room, luxurious bathroom and high-tech amenities
Room Size: 52 m²
Inclusion highlights:
Daily buffet breakfast at Ambrosia
Nightly three-course/buffet dinner at Ambrosia
Daily cocktail per adult at Shimmers Bar/Pool Bar (one drink per adult)
Access to adventure activities (Burma Bridge, rope cycling and archery)
20% discount on drinks, dining and spa
Complimentary Wi-Fi
Check-in: 2pm / Checkout: 11am
Inclusions valid for up to two adults and two children (aged six years and under, excludes alcohol)
Hotel
Total from
₹26,999
Incl. taxes & fees
Valued up to ₹82,836
Earn 1,349 CV Points