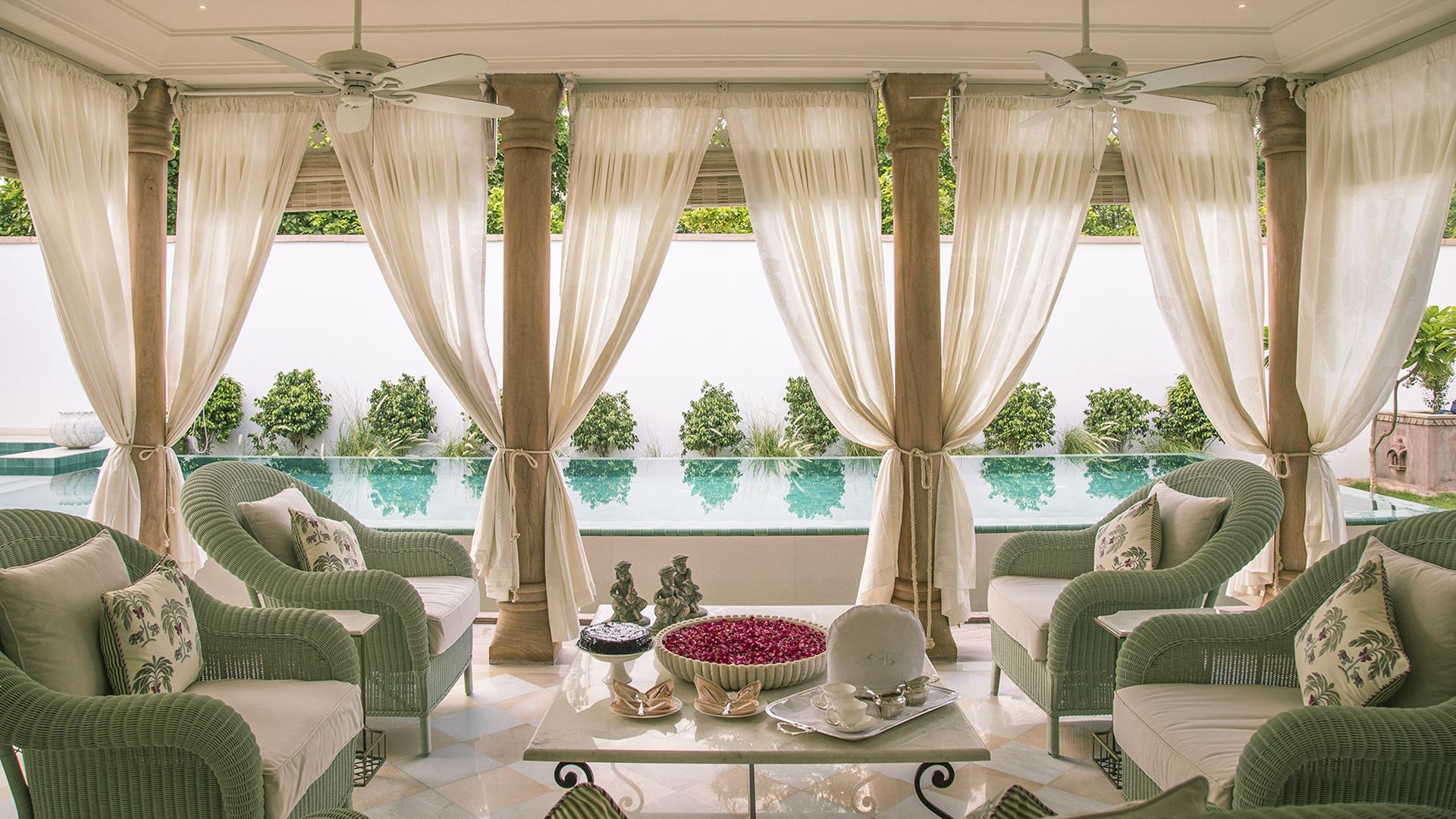 Grand Opening: Boutique Luxury with Gourmet Dining in Jodhpur
Escape to boutique luxury in Jodhpur at the brand-new The Rohet House, sister property of the renowned Mihir Garh and Rohet Garh. Stay in an individually styled room and enjoy personalised hospitality from the attentive owners. The food here is already inspiring five-star reviews, with daily buffet breakfast and one three-course dinner for two included. Plus, enjoy a welcome drink, return airport transfers and a choice of high tea or guided heritage walk in the old city.
Please note: guests under the age of 14 years are not permitted.
package Options
BOUTIQUE ESCAPE - SUMMER OFFER
Standard Room - Summer Offer
Inclusion highlights:
Inclusions valid for two people
Daily buffet breakfast
One three-course dinner for two per stay
Choice of high tea or a guided heritage walk for two per stay
SUITE UPGRADE - SUMMER OFFER
Suite - Summer Offer
Inclusion highlights:
Inclusions valid for two people
Daily buffet breakfast
One three-course dinner for two per stay
Choice of high tea or a guided heritage walk for two per stay
BOUTIQUE ESCAPE - WINTER OFFER
Standard Room - Winter Offer
Inclusion highlights:
Inclusions valid for two people
Daily buffet breakfast
One three-course dinner for two per stay
Choice of high tea or a guided heritage walk for two per stay
SUITE UPGRADE - WINTER OFFER
Suite - Winter Offer
Inclusion highlights:
Inclusions valid for two people
Daily buffet breakfast
One three-course dinner for two per stay
Choice of high tea or a guided heritage walk for two per stay
BOUTIQUE ESCAPE - SUMMER OFFER
Standard Room - Summer Offer
Inclusion highlights:
Inclusions valid for two people
One three-course set menu lunch for two per stay
Daily buffet breakfast
One three-course dinner for two per stay
SUITE UPGRADE - SUMMER OFFER
Suite - Summer Offer
Inclusion highlights:
Inclusions valid for two people
One three-course set menu lunch for two per stay
Daily buffet breakfast
One three-course dinner for two per stay
BOUTIQUE ESCAPE - WINTER OFFER
Standard Room - Winter Offer
Inclusion highlights:
Inclusions valid for two people
One three-course set menu lunch for two per stay
Daily buffet breakfast
One three-course dinner for two per stay
SUITE UPGRADE - WINTER OFFER
Suite - Winter Offer
Inclusion highlights:
Inclusions valid for two people
One three-course set menu lunch for two per stay
Daily buffet breakfast
One three-course dinner for two per stay