South Africa: 10-Day Luxury Tour with Prestigious Blue Train Journey & All-Inclusive Kruger Safari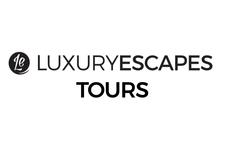 Embrace the natural beauty of South Africa on a once-in-a-lifetime, 10-day private luxury tour. Experience the glamour of a bygone era with a two-night journey aboard the Blue Train, one of the world's most luxurious train journeys. Discover the vibrancy of Cape Town and beauty of the Winelands with exclusive private touring and tastings at South Africa's award-winning wine cellars. Witness the magnificence of the Big Five in the celebrated and incredibly vast Sabi Sand Game Reserve, part of the Greater Kruger National Park, with a stay at the stunning Dulini Collection, a luxury lodge experience offering unsurpassed five-star service, gourmet all-inclusive dining and the region's best game viewing.
Your tour includes:
Ultra-luxurious accommodation including three nights in old-world glamour at the Belmond Mount Nelson Hotel in Cape Town, one night at the lavish Fairlawns Boutique Hotel & Spa in Johannesburg and three nights in unrivalled safari luxury at The Dulini Collection in Sabi Sand Game Reserve
Two nights aboard the Blue Train, dubbed one of the world's most luxurious overnight train experiences, that will take you from Cape Town to Pretoria
Daily breakfast and select dining experiences
Safari stay at The Dulini Collection in Sabi Sand Game Reserve, adjacent to Kruger National Park, where you'll embark on multiple exciting game drives accompanied by by experienced rangers and trackers
All-inclusive dining, high tea, and a wide selection the finest local wines and spirits aboard the Blue Train and at the Dulini Collection Lodges
Evening sundowners in the African bush with free-flowing drinks and canapés
Laundry service during your stay at Dulini Collection
Exclusive private touring through Cape Town
Full-day private touring through the Winelands including wine tastings at South Africa's best wine cellars and lunch at a local, award-winning restaurant
VIP airport meet and assist and immigration fast track service at Cape Town Airport on arrival
Domestic roundtrip flights from Johannesburg to Skukuza
Lounge access at Johannesburg airport before your flight to Skukuza
Private roundtrip airport transfers and private air-conditioned transportation throughout
Sightseeing and entrance fees as per the itinerary
Your journey takes you to: Cape Town — Pretoria — Johannesburg — Sabi Sand Game Reserve, Greater Kruger National Park — Johannesburg.
Victoria Falls Extension: Don't want your incredible journey to come to an end? Extend your tour with two days in Zambia and Zimbabwe discovering the magnificence of Victoria Falls. See below for more information.
package Options
10 Days from
Includes taxes & fees
Sold out
Inclusion highlights:
Package valid for one person (twin share) – you MUST purchase TWO packages
Seven nights of ultra-luxurious accommodation including three nights in old-world glamour at the Belmond Mount Nelson Hotel in Cape Town, one night at the lavish Fairlawns Boutique Hotel & Spa in Johannesburg and three nights in unrivalled safari luxury at The Dulini Collection in Sabi Sand Game Reserve
Two nights aboard the Blue Train – dubbed one of the world's most luxurious overnight train experiences – that'll take you from Cape Town to Pretoria
Daily breakfast and select dining experiences
All-inclusive dining, high tea, and a wide selection the finest local wines and spirits aboard the Blue Train and at the Dulini Collection Lodges
Multiple exciting game drives accompanied by experienced rangers and trackers in the Sabi Sand Game Reserve
Evening sundowners in the African bush with free-flowing drinks and canapés
Laundry service during your stay at Dulini Collection
Exclusive private touring through Cape Town
Full-day private touring through the Winelands including wine tastings at South Africa's best wine cellars and lunch at a local, award-winning restaurant
VIP airport meet and assist and immigration fast track service at Cape Town Airport on arrival
Domestic return flights from Johannesburg to Skukuza
Lounge access at Johannesburg airport before your flight to Skukuza
Private return airport transfers and private air-conditioned transportation throughout
Sightseeing and entrance fees as per the itinerary
10 Days from
Includes taxes & fees
Sold out
Inclusion highlights:
Package valid for one person (twin share) – you MUST purchase TWO packages
Seven nights of ultra-luxurious accommodation including three nights in old-world glamour at the Belmond Mount Nelson Hotel in Cape Town, one night at the lavish Fairlawns Boutique Hotel & Spa in Johannesburg and three nights in unrivalled safari luxury at The Dulini Collection in Sabi Sand Game Reserve
Two nights aboard the Blue Train – dubbed one of the world's most luxurious overnight train experiences – that'll take you from Cape Town to Pretoria
Daily breakfast and select dining experiences
All-inclusive dining, high tea, and a wide selection the finest local wines and spirits aboard the Blue Train and at the Dulini Collection Lodges
Multiple exciting game drives accompanied by experienced rangers and trackers in the Sabi Sand Game Reserve
Evening sundowners in the African bush with free-flowing drinks and canapés
Laundry service during your stay at Dulini Collection
Exclusive private touring through Cape Town
Full-day private touring through the Winelands including wine tastings at South Africa's best wine cellars and lunch at a local, award-winning restaurant
VIP airport meet and assist and immigration fast track service at Cape Town Airport on arrival
Domestic return flights from Johannesburg to Skukuza
Lounge access at Johannesburg airport before your flight to Skukuza
Private return airport transfers and private air-conditioned transportation throughout
Sightseeing and entrance fees as per the itinerary
10 Days from
Includes taxes & fees
Sold out
Inclusion highlights:
Package valid for one person (twin share) – you MUST purchase TWO packages
Seven nights of ultra-luxurious accommodation including three nights in old-world glamour at the Belmond Mount Nelson Hotel in Cape Town, one night at the lavish Fairlawns Boutique Hotel & Spa in Johannesburg and three nights in unrivalled safari luxury at The Dulini Collection in Sabi Sand Game Reserve
Two nights aboard the Blue Train – dubbed one of the world's most luxurious overnight train experiences – that'll take you from Cape Town to Pretoria
Daily breakfast and select dining experiences
All-inclusive dining, high tea, and a wide selection the finest local wines and spirits aboard the Blue Train and at the Dulini Collection Lodges
Multiple exciting game drives accompanied by experienced rangers and trackers in the Sabi Sand Game Reserve
Evening sundowners in the African bush with free-flowing drinks and canapés
Laundry service during your stay at Dulini Collection
Exclusive private touring through Cape Town
Full-day private touring through the Winelands including wine tastings at South Africa's best wine cellars and lunch at a local, award-winning restaurant
VIP airport meet and assist and immigration fast track service at Cape Town Airport on arrival
Domestic return flights from Johannesburg to Skukuza
Lounge access at Johannesburg airport before your flight to Skukuza
Private return airport transfers and private air-conditioned transportation throughout
Sightseeing and entrance fees as per the itinerary
SOLO TRAVELLER – LOW SEASON
10 Days from
Includes taxes & fees
Sold out
Inclusion highlights:
Package valid for one person (solo traveller)
Seven nights of ultra-luxurious accommodation including three nights in old-world glamour at the Belmond Mount Nelson Hotel in Cape Town, one night at the lavish Fairlawns Boutique Hotel & Spa in Johannesburg and three nights in unrivalled safari luxury at The Dulini Collection in Sabi Sand Game Reserve
Two nights aboard the Blue Train – dubbed one of the world's most luxurious overnight train experiences – that'll take you from Cape Town to Pretoria
Daily breakfast and select dining experiences
All-inclusive dining, high tea, and a wide selection the finest local wines and spirits aboard the Blue Train and at the Dulini Collection Lodges
Multiple exciting game drives accompanied by experienced rangers and trackers in the Sabi Sand Game Reserve
Evening sundowners in the African bush with free-flowing drinks and canapés
Laundry service during your stay at Dulini Collection
Exclusive private touring through Cape Town
Full-day private touring through the Winelands including wine tastings at South Africa's best wine cellars and lunch at a local, award-winning restaurant
VIP airport meet and assist and immigration fast track service at Cape Town Airport on arrival
Domestic return flights from Johannesburg to Skukuza
Lounge access at Johannesburg airport before your flight to Skukuza
Private return airport transfers and private air-conditioned transportation throughout
Sightseeing and entrance fees as per the itinerary
SOLO TRAVELLER – HIGH SEASON
10 Days from
Includes taxes & fees
Sold out
Inclusion highlights:
Package valid for one person (solo traveller)
Seven nights of ultra-luxurious accommodation including three nights in old-world glamour at the Belmond Mount Nelson Hotel in Cape Town, one night at the lavish Fairlawns Boutique Hotel & Spa in Johannesburg and three nights in unrivalled safari luxury at The Dulini Collection in Sabi Sand Game Reserve
Two nights aboard the Blue Train – dubbed one of the world's most luxurious overnight train experiences – that'll take you from Cape Town to Pretoria
Daily breakfast and select dining experiences
All-inclusive dining, high tea, and a wide selection the finest local wines and spirits aboard the Blue Train and at the Dulini Collection Lodges
Multiple exciting game drives accompanied by experienced rangers and trackers in the Sabi Sand Game Reserve
Evening sundowners in the African bush with free-flowing drinks and canapés
Laundry service during your stay at Dulini Collection
Exclusive private touring through Cape Town
Full-day private touring through the Winelands including wine tastings at South Africa's best wine cellars and lunch at a local, award-winning restaurant
VIP airport meet and assist and immigration fast track service at Cape Town Airport on arrival
Domestic return flights from Johannesburg to Skukuza
Lounge access at Johannesburg airport before your flight to Skukuza
Private return airport transfers and private air-conditioned transportation throughout
Sightseeing and entrance fees as per the itinerary
SOLO TRAVELLER – PEAK SEASON
10 Days from
Includes taxes & fees
Sold out
Inclusion highlights:
Package valid for one person (solo traveller)
Seven nights of ultra-luxurious accommodation including three nights in old-world glamour at the Belmond Mount Nelson Hotel in Cape Town, one night at the lavish Fairlawns Boutique Hotel & Spa in Johannesburg and three nights in unrivalled safari luxury at The Dulini Collection in Sabi Sand Game Reserve
Two nights aboard the Blue Train – dubbed one of the world's most luxurious overnight train experiences – that'll take you from Cape Town to Pretoria
Daily breakfast and select dining experiences
All-inclusive dining, high tea, and a wide selection the finest local wines and spirits aboard the Blue Train and at the Dulini Collection Lodges
Multiple exciting game drives accompanied by experienced rangers and trackers in the Sabi Sand Game Reserve
Evening sundowners in the African bush with free-flowing drinks and canapés
Laundry service during your stay at Dulini Collection
Exclusive private touring through Cape Town
Full-day private touring through the Winelands including wine tastings at South Africa's best wine cellars and lunch at a local, award-winning restaurant
VIP airport meet and assist and immigration fast track service at Cape Town Airport on arrival
Domestic return flights from Johannesburg to Skukuza
Lounge access at Johannesburg airport before your flight to Skukuza
Private return airport transfers and private air-conditioned transportation throughout
Sightseeing and entrance fees as per the itinerary
TWIN SHARE – LOW SEASON – EXTENSION
12 Days from
Includes taxes & fees
Sold out
Inclusion highlights:
Package valid for one person (twin share) – you MUST purchase TWO packages
Seven nights of ultra-luxurious accommodation including three nights in old-world glamour at the Belmond Mount Nelson Hotel in Cape Town, one night at the lavish Fairlawns Boutique Hotel & Spa in Johannesburg and three nights in unrivalled safari luxury at The Dulini Collection in Sabi Sand Game Reserve
Two nights aboard the Blue Train – dubbed one of the world's most luxurious overnight train experiences – that'll take you from Cape Town to Pretoria
Daily breakfast and select dining experiences
All-inclusive dining, high tea, and a wide selection the finest local wines and spirits aboard the Blue Train and at the Dulini Collection Lodges
Multiple exciting game drives accompanied by experienced rangers and trackers in the Sabi Sand Game Reserve
Evening sundowners in the African bush with free-flowing drinks and canapés
Laundry service during your stay at Dulini Collection
Exclusive private touring through Cape Town
Full-day private touring through the Winelands including wine tastings at South Africa's best wine cellars and lunch at a local, award-winning restaurant
VIP airport meet and assist and immigration fast track service at Cape Town Airport on arrival
Domestic return flights from Johannesburg to Skukuza
Lounge access at Johannesburg airport before your flight to Skukuza
Private return airport transfers and private air-conditioned transportation throughout
Sightseeing and entrance fees as per the itinerary
TOUR EXTENSION:
Two nights at the five-star Royal Livingstone Hotel
Daily breakfast
Private tour of both the Zambian and Zimbabwe sides of Victoria Falls
A spectacular, 15-minute scenic helicopter flight over the falls
Sunset cruise of the Zambezi River aboard the African Queen including canapés
TWIN SHARE – HIGH SEASON – EXTENSION
12 Days from
Includes taxes & fees
Sold out
Inclusion highlights:
Package valid for one person (twin share) – you MUST purchase TWO packages
Seven nights of ultra-luxurious accommodation including three nights in old-world glamour at the Belmond Mount Nelson Hotel in Cape Town, one night at the lavish Fairlawns Boutique Hotel & Spa in Johannesburg and three nights in unrivalled safari luxury at The Dulini Collection in Sabi Sand Game Reserve
Two nights aboard the Blue Train – dubbed one of the world's most luxurious overnight train experiences – that'll take you from Cape Town to Pretoria
Daily breakfast and select dining experiences
All-inclusive dining, high tea, and a wide selection the finest local wines and spirits aboard the Blue Train and at the Dulini Collection Lodges
Multiple exciting game drives accompanied by experienced rangers and trackers in the Sabi Sand Game Reserve
Evening sundowners in the African bush with free-flowing drinks and canapés
Laundry service during your stay at Dulini Collection
Exclusive private touring through Cape Town
Full-day private touring through the Winelands including wine tastings at South Africa's best wine cellars and lunch at a local, award-winning restaurant
VIP airport meet and assist and immigration fast track service at Cape Town Airport on arrival
Domestic return flights from Johannesburg to Skukuza
Lounge access at Johannesburg airport before your flight to Skukuza
Private return airport transfers and private airconditioned transportation throughout
Sightseeing and entrance fees as per the itinerary
TOUR EXTENSION:
Two nights at the five-star Royal Livingstone Hotel
Daily breakfast
Private tour of both the Zambian and Zimbabwe sides of Victoria Falls
A spectacular, 15-minute scenic helicopter flight over the falls
Sunset cruise of the Zambezi River aboard the African Queen including canapés
TWIN SHARE – PEAK SEASON – EXTENSION
12 Days from
Includes taxes & fees
Sold out
Inclusion highlights:
Package valid for one person (twin share) – you MUST purchase TWO packages
Seven nights of ultra-luxurious accommodation including three nights in old-world glamour at the Belmond Mount Nelson Hotel in Cape Town, one night at the lavish Fairlawns Boutique Hotel & Spa in Johannesburg and three nights in unrivalled safari luxury at The Dulini Collection in Sabi Sand Game Reserve
Two nights aboard the Blue Train – dubbed one of the world's most luxurious overnight train experiences – that'll take you from Cape Town to Pretoria
Daily breakfast and select dining experiences
All-inclusive dining, high tea, and a wide selection the finest local wines and spirits aboard the Blue Train and at the Dulini Collection Lodges
Multiple exciting game drives accompanied by experienced rangers and trackers in the Sabi Sand Game Reserve
Evening sundowners in the African bush with free-flowing drinks and canapés
Laundry service during your stay at Dulini Collection
Exclusive private touring through Cape Town
Full-day private touring through the Winelands including wine tastings at South Africa's best wine cellars and lunch at a local, award-winning restaurant
VIP airport meet and assist and immigration fast track service at Cape Town Airport on arrival
Domestic return flights from Johannesburg to Skukuza
Lounge access at Johannesburg airport before your flight to Skukuza
Private return airport transfers and private air-conditioned transportation throughout
Sightseeing and entrance fees as per the itinerary
TOUR EXTENSION:
Two nights at the five-star Royal Livingstone Hotel
Daily breakfast
Private tour of both the Zambian and Zimbabwe sides of Victoria Falls
A spectacular, 15-minute scenic helicopter flight over the falls
Sunset cruise of the Zambezi River aboard the African Queen including canapés
SOLO TRAVELLER – LOW SEASON – EXTENSION
12 Days from
Includes taxes & fees
Sold out
Inclusion highlights:
Package valid for one person (solo traveller)
Seven nights of ultra-luxurious accommodation including three nights in old-world glamour at the Belmond Mount Nelson Hotel in Cape Town, one night at the lavish Fairlawns Boutique Hotel & Spa in Johannesburg and three nights in unrivalled safari luxury at The Dulini Collection in Sabi Sand Game Reserve
Two nights aboard the Blue Train – dubbed one of the world's most luxurious overnight train experiences – that'll take you from Cape Town to Pretoria
Daily breakfast and select dining experiences
All-inclusive dining, high tea, and a wide selection the finest local wines and spirits aboard the Blue Train and at the Dulini Collection Lodges
Multiple exciting game drives accompanied by experienced rangers and trackers in the Sabi Sand Game Reserve
Evening sundowners in the African bush with free-flowing drinks and canapés
Laundry service during your stay at Dulini Collection
Exclusive private touring through Cape Town
Full-day private touring through the Winelands including wine tastings at South Africa's best wine cellars and lunch at a local, award-winning restaurant
VIP airport meet and assist and immigration fast track service at Cape Town Airport on arrival
Domestic return flights from Johannesburg to Skukuza
Lounge access at Johannesburg airport before your flight to Skukuza
Private return airport transfers and private air-conditioned transportation throughout
Sightseeing and entrance fees as per the itinerary
TOUR EXTENSION:
Two nights at the five-star Royal Livingstone Hotel
Daily breakfast
Private tour of both the Zambian and Zimbabwe sides of Victoria Falls
A spectacular, 15-minute scenic helicopter flight over the falls
Sunset cruise of the Zambezi River aboard the African Queen including canapés
SOLO TRAVELLER – HIGH SEASON – EXTENSION
12 Days from
Includes taxes & fees
Sold out
Inclusion highlights:
Package valid for one person (solo traveller)
Seven nights of ultra-luxurious accommodation including three nights in old-world glamour at the Belmond Mount Nelson Hotel in Cape Town, one night at the lavish Fairlawns Boutique Hotel & Spa in Johannesburg and three nights in unrivalled safari luxury at The Dulini Collection in Sabi Sand Game Reserve
Two nights aboard the Blue Train – dubbed one of the world's most luxurious overnight train experiences – that'll take you from Cape Town to Pretoria
Daily breakfast and select dining experiences
All-inclusive dining, high tea, and a wide selection the finest local wines and spirits aboard the Blue Train and at the Dulini Collection Lodges
Multiple exciting game drives accompanied by experienced rangers and trackers in the Sabi Sand Game Reserve
Evening sundowners in the African bush with free-flowing drinks and canapés
Laundry service during your stay at Dulini Collection
Exclusive private touring through Cape Town
Full-day private touring through the Winelands including wine tastings at South Africa's best wine cellars and lunch at a local, award-winning restaurant
VIP airport meet and assist and immigration fast track service at Cape Town Airport on arrival
Domestic return flights from Johannesburg to Skukuza
Lounge access at Johannesburg airport before your flight to Skukuza
Private return airport transfers and private air-conditioned transportation throughout
Sightseeing and entrance fees as per the itinerary
TOUR EXTENSION:
Two nights at the five-star Royal Livingstone Hotel
Daily breakfast
Private tour of both the Zambian and Zimbabwe sides of Victoria Falls
A spectacular, 15-minute scenic helicopter flight over the falls
Sunset cruise of the Zambezi River aboard the African Queen including canapés
SOLO TRAVELLER – PEAK SEASON – EXTENSION
12 Days from
Includes taxes & fees
Sold out
Inclusion highlights:
Package valid for one person (solo traveller)
Seven nights of ultra-luxurious accommodation including three nights in old-world glamour at the Belmond Mount Nelson Hotel in Cape Town, one night at the lavish Fairlawns Boutique Hotel & Spa in Johannesburg and three nights in unrivalled safari luxury at The Dulini Collection in Sabi Sand Game Reserve
Two nights aboard the Blue Train – dubbed one of the world's most luxurious overnight train experiences – that'll take you from Cape Town to Pretoria
Daily breakfast and select dining experiences
All-inclusive dining, high tea, and a wide selection the finest local wines and spirits aboard the Blue Train and at the Dulini Collection Lodges
Multiple exciting game drives accompanied by experienced rangers and trackers in the Sabi Sand Game Reserve
Evening sundowners in the African bush with free-flowing drinks and canapés
Laundry service during your stay at Dulini Collection
Exclusive private touring through Cape Town
Full-day private touring through the Winelands including wine tastings at South Africa's best wine cellars and lunch at a local, award-winning restaurant
VIP airport meet and assist and immigration fast track service at Cape Town Airport on arrival
Domestic return flights from Johannesburg to Skukuza
Lounge access at Johannesburg airport before your flight to Skukuza
Private return airport transfers and private air-conditioned transportation throughout
Sightseeing and entrance fees as per the itinerary
TOUR EXTENSION:
Two nights at the five-star Royal Livingstone Hotel
Daily breakfast
Private tour of both the Zambian and Zimbabwe sides of Victoria Falls
A spectacular, 15-minute scenic helicopter flight over the falls
Sunset cruise of the Zambezi River aboard the African Queen including canapés