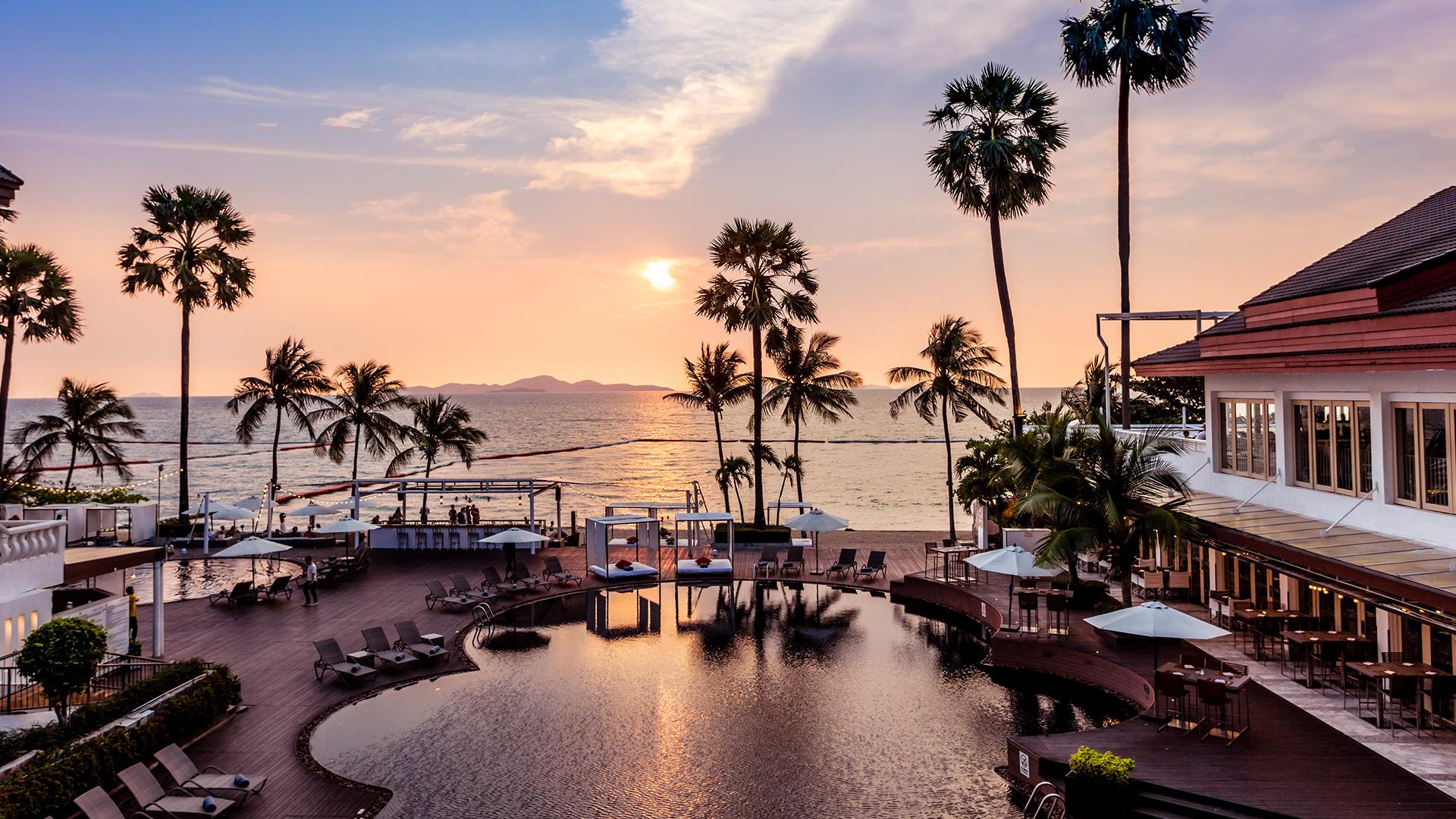 Pullman Pattaya Hotel G
Pattaya Beachfront Pullman Escape with Daily Breakfast & Daily Resort Credit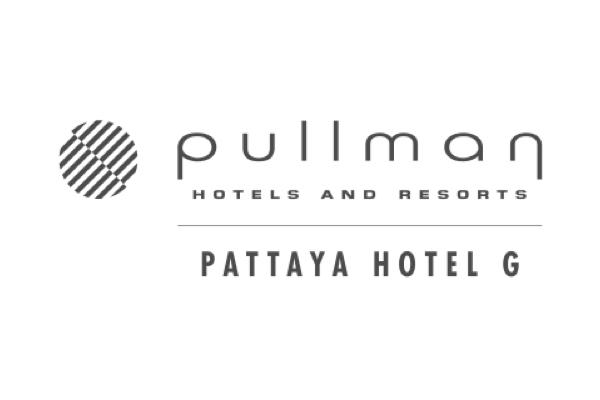 Treat yourself to a sun-kissed escape at the five-star Pullman Pattaya Hotel G – a beachfront oasis surrounded by tropical gardens, just 1.5 hours' drive from Bangkok. Expect signature Pullman service, spectacular views from every angle and direct access to a pristine private beach – complete with glamorous beach bar.
Your tropical escape includes daily breakfast at The Beach Club, daily THB500 resort credit per room to spend on food, drinks, spa treatments or anything you like across the resort, one-time complimentary non-alcoholic drinks from the minibar and more.
Club upgrades available: Want to escape like a VIP? Stay in an Executive Club Room or in a Lanai Pool Access Room and enjoy access to the Executive Club Lounge and all its benefits. Indulge with daily breakfast in the privacy of the lounge, refreshments and afternoon snacks, and sunset cocktails served every night from 5.30pm to 6.30pm.
Travelling with family? Two children (aged 11 years and under) stay free with breakfast included when sharing existing bedding (see Fine Print for details).
Earn CV Points on this holiday
package Options
Select your package type
Lanai Room
Spacious room with Thai-inspired décor and a private balcony overlooking the tropical gardens
Room Size: 42 m²
Inclusion highlights:
Inclusions valid for two adults and two children (aged 11 years and under)
Daily international breakfast served at The Beach Club
Daily THB500 resort credit per room to spend on food, drinks, spa treatments or anything you like across the resort
Complimentary non-alcoholic minibar once during your stay
50% discount on laundry services during your stay (excludes dry cleaning)
Leisurely late 3pm checkout (subject to availability)
Check-in: 2pm
Deluxe Room
Modern room with stylish design and a private balcony offering partial sea views
Room Size: 38 m²
Inclusion highlights:
Inclusions valid for two adults and two children (aged 11 years and under)
Daily international breakfast served at The Beach Club
Daily THB500 resort credit per room to spend on food, drinks, spa treatments or anything you like across the resort
Complimentary non-alcoholic minibar once during your stay
50% discount on laundry services during your stay (excludes dry cleaning)
Leisurely late 3pm checkout (subject to availability)
Check-in: 2pm
Executive Club Room
Modern and newly refurbished room with a private balcony boasting panoramic sea views and access to the Executive Club Lounge and all its benefits
Room Size: 38 m²
Inclusion highlights:
Inclusions valid for two adults and two children (aged 11 years and under)
Access to the Executive Club Lounge and all its benefits including your choice of breakfast in the lounge or at The Beach Club, all-day refreshments and afternoon snacks, and sunset cocktails served every night from 5.30pm to 6.30pm
Daily THB500 resort credit per room to spend on food, drinks, spa treatments or anything you like across the resort
Complimentary non-alcoholic minibar once during your stay
50% discount on laundry services during your stay (excludes dry cleaning)
Leisurely late 3pm checkout (subject to availability)
Check-in: 2pm
POOL UPGRADE WITH CLUB ACCESS
Lanai Pool Access Room
Spacious room with a private balcony offering direct access to the resort's pool plus access to the Executive Club Lounge and all its benefits
Room Size: 42 m²
Inclusion highlights:
Inclusions valid for two adults and two children (aged 11 years and under)
Access to the Executive Club Lounge and all its benefits including your choice of breakfast in the lounge or at The Beach Club, all-day refreshments and afternoon snacks, and sunset cocktails served every night from 5.30pm to 6.30pm
Daily THB500 resort credit per room to spend on food, drinks, spa treatments or anything you like across the resort
Complimentary non-alcoholic minibar once during your stay
50% discount on laundry services during your stay (excludes dry cleaning)
Leisurely late 3pm checkout (subject to availability)
Check-in: 2pm