Abu Dhabi, United Arab Emirates • view map
Andaz Capital Gate, Abu Dhabi — a concept by Hyatt
Five-Star Abu Dhabi Leaning Hotel Escape with Daily Breakfast & Nightly Wine Tasting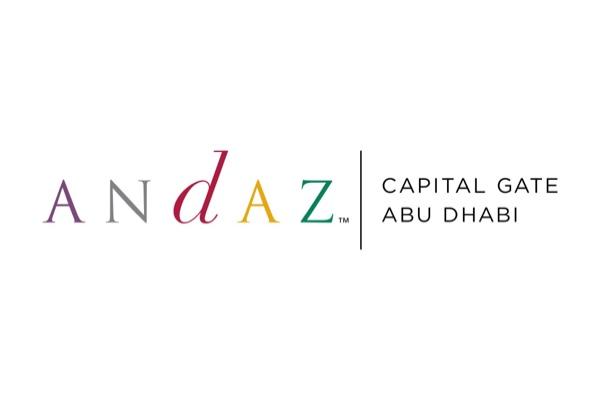 Forget Pisa with a gravity-defying stay in one of the world's most intriguing buildings at the award-winning, five-star Andaz Capital Gate, Abu Dhabi — a concept by Hyatt. An architectural masterpiece heralded as the 'Leaning Tower of Abu Dhabi', this icon of the United Arab Emirates skyline promises an utterly unique escape.
Part modern art museum and a member of the world-renowned Hyatt Group, this five-star hotel is a record-breaking, art-filled oasis where you can plunge into Abu Dhabi's highest suspended infinity pool, soaring 100 metres above the ground, and descend all the way to the 165 Below Art Gallery. Arrive a visitor and depart a local, as the hotel's local touchpoints, exclusive amenities, traditional elegance and cultivated dining experiences will transform your stay.
Your handpicked inclusions:
Daily breakfast helps you fuel up for a day of discovering Abu Dhabi
Indulge with one set-menu dinner for two at the main restaurant with panoramic 18-degree views
Nightly wine-tasting hour in the vibrant Andaz Lounge
Enjoy a 20% discount on onsite drinks and dining, including the signature restaurant, and 20% off treatments at Rayana Spa
Daily dining upgrades available: When you choose this decadent package, you'll not only receive daily breakfast and nightly wine hour, but nightly dinner to round out your days of heightened luxury. See individual packages for details.
Book with 100% Confidence: If for whatever reason you don't want to go on your holiday, you can cancel right up to 14 days before check-in and get a 100% credit to use at Luxury Escapes for any other accommodation offer. Excludes flights, see the Fine Print for details.
Earn CV Points on this holiday
package Options
Select your package type
Standard Room
Drift away in this luxurious open-plan room, with floor-to-ceiling windows, a palette of cream and coffee, a private deep-soaking marble bathtub and plush king or twin bedding
Room Size: 40 m²
Inclusion highlights:
Daily buffet breakfast at the main restaurant with 18-degree views
One set-menu dinner for two
Nightly one-hour wine tasting per adult at Andaz Lounge
20% discount towards onsite dining, drinks and Rayana Spa
Check-in: 3pm / Checkout: 12pm
Inclusions valid up to two guests
Deluxe Room
Slip into superior comfort in this deluxe room, featuring bespoke designer décor, dreamy bedding and a deep-soaking bathtub overlooking the Abu Dhabi skyline
Room Size: 45 m²
Inclusion highlights:
Daily buffet breakfast at the main restaurant with 18-degree views
One set-menu dinner for two
Nightly one-hour wine tasting per adult at Andaz Lounge
20% discount towards onsite dining, drinks and Rayana Spa
Check-in: 3pm / Checkout: 12pm
Inclusions valid up to two guests
Capital Suite
A sprawling suite on the higher floors of the hotel, boasting a separate lounge area, master king bedroom and an opulent ensuite with standalone bathtub and shower
Room Size: 70 m²
Inclusion highlights:
Daily buffet breakfast at the main restaurant with 18-degree views
One set-menu dinner for two
Nightly one-hour wine tasting per adult at Andaz Lounge
20% discount towards onsite dining, drinks and Rayana Spa
Check-in: 3pm / Checkout: 12pm
Inclusions valid up to two guests
ICONIC ABU DHABI STAY — DAILY DINING UPGRADE
Standard Room
Drift away in this luxurious open-plan room, with floor-to-ceiling windows, a palette of cream and coffee, a private deep-soaking marble bathtub and plush king or twin bedding
Room Size: 40 m²
Inclusion highlights:
Nightly dinner for two at the main restaurant with 18-degree views
Daily buffet breakfast
Nightly one-hour wine tasting per adult at Andaz Lounge
20% discount towards onsite dining, drinks and Rayana Spa
Check-in: 3pm / Checkout: 12pm
Inclusions valid up to two guests
DELUXE UPGRADE — DAILY DINING UPGRADE
Deluxe Room
Slip into superior comfort in this deluxe room, featuring bespoke designer décor, dreamy bedding and a deep-soaking bathtub overlooking the Abu Dhabi skyline
Room Size: 45 m²
Inclusion highlights:
Nightly dinner for two at the main restaurant with 18-degree views
Daily buffet breakfast
Nightly one-hour wine tasting per adult at Andaz Lounge
20% discount towards onsite dining, drinks and Rayana Spa
Check-in: 3pm / Checkout: 12pm
Inclusions valid up to two guests
SUITE UPGRADE — DAILY DINING UPGRADE
Capital Suite
A sprawling suite on the higher floors of the hotel, boasting a separate lounge area, master king bedroom and an opulent ensuite with standalone bathtub and shower
Room Size: 70 m²
Inclusion highlights:
Night dinner for two at the main restaurant with 18-degree views
Daily buffet breakfast
Nightly one-hour wine tasting per adult at Andaz Lounge
20% discount towards onsite dining, drinks and Rayana Spa
Check-in: 3pm / Checkout: 12pm
Inclusions valid up to two guests