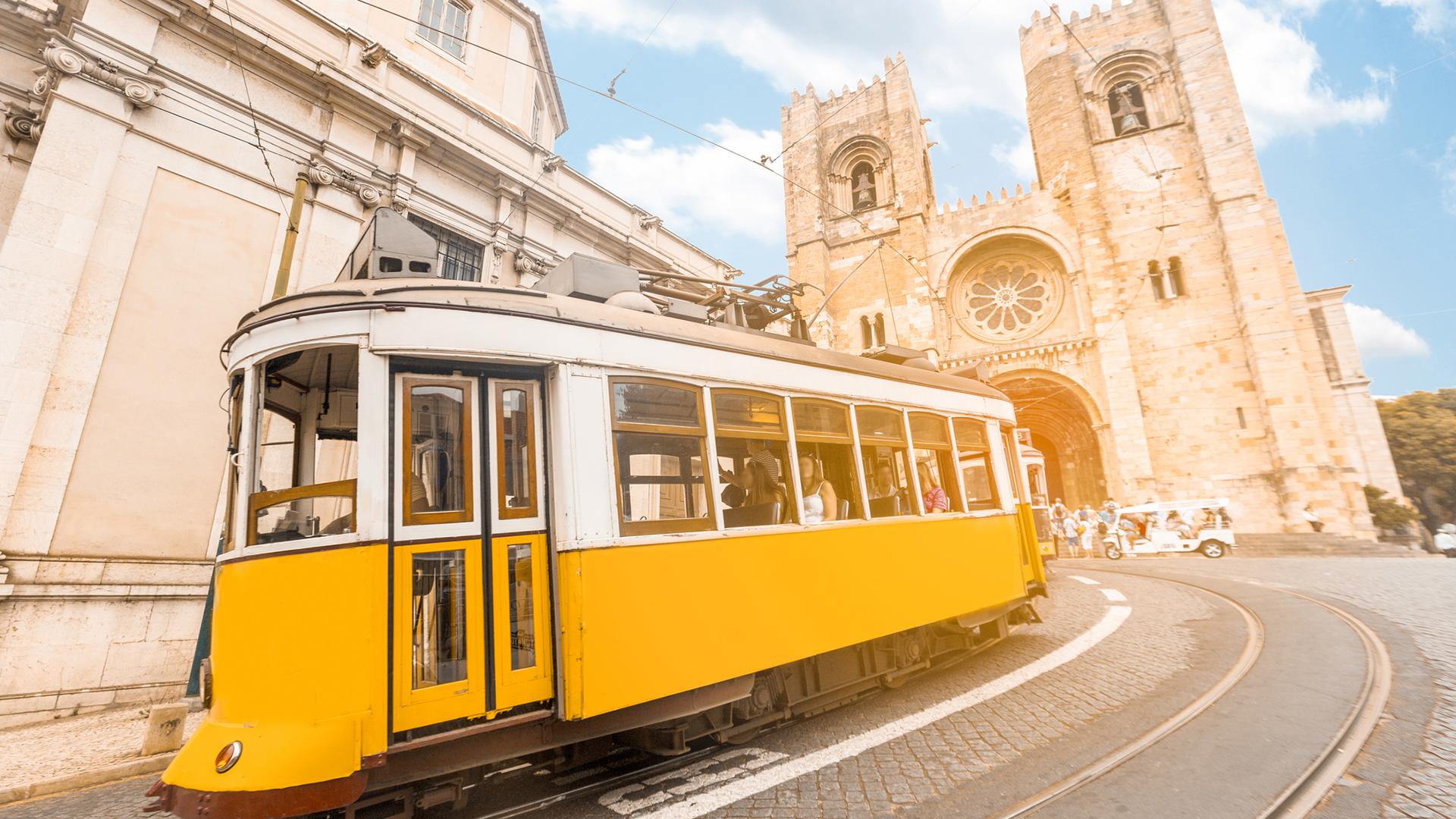 Portugal, Spain & Morocco: Incredible 16-Day Tour of Lisbon, Seville, Madrid, Fez, Marrakesh & Casablanca
Lovers of art, history, food and wine will be in their element on this exceptional 16-day tour, allowing you to explore Portugal, Spain and Morocco in one unforgettable journey. Bursting with culture, history and architecture, Spain and Portugal will bewitch you with their beauty and lively atmosphere, while Morocco will enchant you with its colourful buildings, bustling medinas and exotic sights.
Your tour includes 15 nights of deluxe accommodation, daily breakfast, local dining experiences including three lunches and nine dinners, the services of an English-speaking guide, a flight from Madrid to Casablanca, sightseeing per itinerary in modern air-conditioned motor coach and comfortable wireless earphones for enhanced touring.
Your journey takes you to: Lisbon – Seville – Málaga – Granada – Madrid – Rabat – Fez – Marrakesh – Casablanca.
package Options
16 Days from
Valued up to ₹237,303
Sold out
Inclusion highlights:
Packages valid for one person (twin-share)
15 nights of deluxe accommodation in Lisbon, Seville, Málaga, Granada, Madrid, Rabat, Fez, Marrakesh and Casablanca
A flight from Madrid to Casablanca
Daily breakfast, three lunches and nine dinners including a special home-hosted dinner with a local family in Fez
Visit the Cathedral of Lisbon, the oldest place of worship in the city
Tour the city of Seville with its many historical sites
Travel to cliffside Ronda, the birthplace of modern bullfighting
Visit the 13th-century Alhambra in Granada
Enter the Church of Santo Tomé with its El Greco masterpiece in Toledo
Visit the Prado Museum in Madrid and view an astonishing collection of Spanish masterpieces
Visit the ancient Roman ruins of Volubilis in Morocco, a UNESCO World Heritage Site
Take a short bus tour of the imperial city of Fez
Discover Marrakesh and Casablanca on a city tour
View Hassan II Mosque, built to commemorate the former king's 60th birthday
All entrance fees and sightseeing as per the itinerary
Sightseeing per itinerary in modern air-conditioned motor coach
Hotel taxes, fees and service charges
Tips and gratuities
16 Days from
Valued up to ₹251,873
Sold out
Inclusion highlights:
Packages valid for one person (twin-share)
15 nights of deluxe accommodation in Lisbon, Seville, Málaga, Granada, Madrid, Rabat, Fez, Marrakesh and Casablanca
A flight from Madrid to Casablanca
Daily breakfast, three lunches and nine dinners including a special home-hosted dinner with a local family in Fez
Visit the Cathedral of Lisbon, the oldest place of worship in the city
Tour the city of Seville with its many historical sites
Travel to cliffside Ronda, the birthplace of modern bullfighting
Visit the 13th-century Alhambra in Granada
Enter the Church of Santo Tomé with its El Greco masterpiece in Toledo
Visit the Prado Museum in Madrid and view an astonishing collection of Spanish masterpieces
Visit the ancient Roman ruins of Volubilis in Morocco, a UNESCO World Heritage Site
Take a short bus tour of the imperial city of Fez
Discover Marrakesh and Casablanca on a city tour
View Hassan II Mosque, built to commemorate the former king's 60th birthday
All entrance fees and sightseeing as per the itinerary
Sightseeing per itinerary in modern air-conditioned motor coach
Hotel taxes, fees and service charges
Tips and gratuities
SOLO TRAVELLER – LOW SEASON
16 Days from
Valued up to ₹307,803
Sold out
Inclusion highlights:
Packages valid for one person
15 nights of deluxe accommodation in Lisbon, Seville, Málaga, Granada, Madrid, Rabat, Fez, Marrakesh and Casablanca
A flight from Madrid to Casablanca
Daily breakfast, three lunches and nine dinners including a special home-hosted dinner with a local family in Fez
Visit the Cathedral of Lisbon, the oldest place of worship in the city
Tour the city of Seville with its many historical sites
Travel to cliffside Ronda, the birthplace of modern bullfighting
Visit the 13th-century Alhambra in Granada
Enter the Church of Santo Tomé with its El Greco masterpiece in Toledo
Visit the Prado Museum in Madrid and view an astonishing collection of Spanish masterpieces
Visit the ancient Roman ruins of Volubilis in Morocco, a UNESCO World Heritage Site
Take a short bus tour of the imperial city of Fez
Discover Marrakesh and Casablanca on a city tour
View Hassan II Mosque, built to commemorate the former king's 60th birthday
All entrance fees and sightseeing as per the itinerary
Sightseeing per itinerary in modern air-conditioned motor coach
Hotel taxes, fees and service charges
Tips and gratuities
SOLO TRAVELLER – HIGH SEASON
16 Days from
Valued up to ₹322,373
Sold out
Inclusion highlights:
Packages valid for one person
15 nights of deluxe accommodation in Lisbon, Seville, Málaga, Granada, Madrid, Rabat, Fez, Marrakesh and Casablanca
A flight from Madrid to Casablanca
Daily breakfast, three lunches and nine dinners including a special home-hosted dinner with a local family in Fez
Visit the Cathedral of Lisbon, the oldest place of worship in the city
Tour the city of Seville with its many historical sites
Travel to cliffside Ronda, the birthplace of modern bullfighting
Visit the 13th-century Alhambra in Granada
Enter the Church of Santo Tomé with its El Greco masterpiece in Toledo
Visit the Prado Museum in Madrid and view an astonishing collection of Spanish masterpieces
Visit the ancient Roman ruins of Volubilis in Morocco, a UNESCO World Heritage Site
Take a short bus tour of the imperial city of Fez
Discover Marrakesh and Casablanca on a city tour
View Hassan II Mosque, built to commemorate the former king's 60th birthday
All entrance fees and sightseeing as per the itinerary
Sightseeing per itinerary in modern air-conditioned motor coach
Hotel taxes, fees and service charges
Tips and gratuities