Join now to view member prices
InterContinental Fuzhou, an IHG Hotel
Partner Property
Rooms
Make yourself at home in one of the 311 individually decorated guestrooms, featuring iPod docking stations and LCD televisions. Your memory foam bed comes with down comforters and premium bedding. Complimentary wired and wireless Internet access keeps you connected, and satellite programming provides entertainment. Private bathrooms with separate bathtubs and showers feature rainfall showerheads and designer toiletries.
Facilities
Pamper yourself with onsite massages, body treatments, and facials. You can take advantage of recreational amenities such as a health club, an indoor pool, and a sauna. Additional amenities at this Art Deco hotel include complimentary wireless Internet access, concierge services, and shopping on site.
Dining
Enjoy Chinese cuisine at 福邸中餐厅, a restaurant where you can take in the garden view, or stay in and take advantage of the 24-hour room service. Buffet breakfasts are available daily from 6:30 AM to 10:30 AM for a fee.
package Options
Select your package type
Size: 40m²
Sleeps: 2 guests
City view
Members get access to exclusive rates
About the room:
Maximum room capacity:
2 guests

(up to 2 adults, up to 1 child)
Room facilities:
Bedroom
Linens provided
Blackout drapes/curtains
Down comforter
Separate bedroom
Premium bedding
Day bed
Wardrobe or closet
Separate sitting area
Pillow menu
Air conditioning
Desk
Memory foam mattress
Hypo-allergenic bedding available
Bathroom
Separate bathtub and shower
Towels provided
Free toiletries
Bathrobes
Hair dryer
Designer toiletries
Rainfall showerhead
Entertainment
Satellite TV service
iPod docking station
Television
LCD TV
Internet
Free WiFi
Free wired Internet
Food and drink
Free bottled water
Minibar
Family friendly
Free cribs/infant beds
Children's dinnerware
Accessible
Bathroom emergency pull cord
Wheelchair accessible
Low-height counters/sink
Grab bar - near toilet
More
Connecting/adjoining rooms available
Iron/ironing board
Daily housekeeping
Local maps
Guidebooks or recommendations
In-room safe (laptop compatible)
Electrical adapters/chargers
Phone
Restaurant dining guide
Free newspaper
Soundproofed rooms
Room service (24 hours)
Slippers
Laptop-friendly workspace
Club level room
Premium Room, 1 King Bed, Non Smoking
Size: 40m²
Sleeps: 3 guests
City view
Members get access to exclusive rates
About the room:
Maximum room capacity:
3 guests

(up to 3 adults, up to 2 children)
Room facilities:
Bedroom
Linens provided
Blackout drapes/curtains
Down comforter
Separate bedroom
Premium bedding
Day bed
Wardrobe or closet
Separate sitting area
Pillow menu
Air conditioning
Desk
Memory foam mattress
Hypo-allergenic bedding available
Bathroom
Separate bathtub and shower
Towels provided
Free toiletries
Bathrobes
Hair dryer
Designer toiletries
Rainfall showerhead
Entertainment
Satellite TV service
iPod docking station
Television
LCD TV
Internet
Free WiFi
Free wired Internet
Food and drink
Free bottled water
Minibar
Family friendly
Free cribs/infant beds
Children's dinnerware
Accessible
Bathroom emergency pull cord
Wheelchair accessible
Low-height counters/sink
Grab bar - near toilet
More
Connecting/adjoining rooms available
Iron/ironing board
Daily housekeeping
Local maps
Guidebooks or recommendations
In-room safe (laptop compatible)
Electrical adapters/chargers
Phone
Restaurant dining guide
Free newspaper
Soundproofed rooms
Room service (24 hours)
Slippers
Non-Smoking
Laptop-friendly workspace
Club level room
Junior Suite, 1 King Bed, Non Smoking, View (Luxury Bath View)
Size: 40m²
Sleeps: 3 guests
City view
Members get access to exclusive rates
About the room:
Maximum room capacity:
3 guests

(up to 3 adults, up to 2 children)
Room facilities:
Bedroom
Linens provided
Blackout drapes/curtains
Down comforter
Separate bedroom
Premium bedding
Day bed
Wardrobe or closet
Separate sitting area
Pillow menu
Air conditioning
Desk
Memory foam mattress
Hypo-allergenic bedding available
Bathroom
Separate bathtub and shower
Towels provided
Free toiletries
Bathrobes
Hair dryer
Designer toiletries
Rainfall showerhead
Entertainment
Satellite TV service
iPod docking station
Television
LCD TV
Internet
Free WiFi
Free wired Internet
Food and drink
Free bottled water
Minibar
Family friendly
Free cribs/infant beds
Children's dinnerware
Accessible
Bathroom emergency pull cord
Wheelchair accessible
Low-height counters/sink
Grab bar - near toilet
More
Connecting/adjoining rooms available
Iron/ironing board
Daily housekeeping
Local maps
Guidebooks or recommendations
In-room safe (laptop compatible)
Electrical adapters/chargers
Phone
Restaurant dining guide
Free newspaper
Soundproofed rooms
Room service (24 hours)
Slippers
Non-Smoking
Laptop-friendly workspace
Club level room
Premium Room, 1 King Bed, Non Smoking (Lounge Access)
Size: 41m²
Sleeps: 3 guests
City view
Members get access to exclusive rates
About the room:
Maximum room capacity:
3 guests

(up to 3 adults, up to 2 children)
Room facilities:
Bedroom
Linens provided
Blackout drapes/curtains
Down comforter
Separate bedroom
Premium bedding
Day bed
Wardrobe or closet
Separate sitting area
Pillow menu
Air conditioning
Desk
Memory foam mattress
Hypo-allergenic bedding available
Bathroom
Separate bathtub and shower
Towels provided
Free toiletries
Bathrobes
Hair dryer
Designer toiletries
Rainfall showerhead
Entertainment
Satellite TV service
iPod docking station
Television
LCD TV
Internet
Free WiFi
Free wired Internet
Food and drink
Free bottled water
Minibar
Family friendly
Free cribs/infant beds
Children's dinnerware
Accessible
Bathroom emergency pull cord
Wheelchair accessible
Low-height counters/sink
Grab bar - near toilet
More
Connecting/adjoining rooms available
Iron/ironing board
Daily housekeeping
Local maps
Guidebooks or recommendations
In-room safe (laptop compatible)
Electrical adapters/chargers
Phone
Restaurant dining guide
Free newspaper
Soundproofed rooms
Room service (24 hours)
Slippers
Non-Smoking
Laptop-friendly workspace
Club level room
Premium Room, 1 King Bed, Accessible, Business Lounge Access (Lounge Access)
Size: 41m²
Sleeps: 3 guests
City view
Members get access to exclusive rates
About the room:
Maximum room capacity:
3 guests

(up to 3 adults, up to 2 children)
Room facilities:
Bedroom
Linens provided
Blackout drapes/curtains
Down comforter
Separate bedroom
Premium bedding
Day bed
Wardrobe or closet
Separate sitting area
Pillow menu
Air conditioning
Desk
Memory foam mattress
Hypo-allergenic bedding available
Bathroom
Separate bathtub and shower
Towels provided
Free toiletries
Bathrobes
Hair dryer
Designer toiletries
Rainfall showerhead
Entertainment
Satellite TV service
iPod docking station
Television
LCD TV
Internet
Free WiFi
Free wired Internet
Food and drink
Free bottled water
Minibar
Family friendly
Free cribs/infant beds
Children's dinnerware
Accessible
Bathroom emergency pull cord
Wheelchair accessible
Low-height counters/sink
Grab bar - near toilet
More
Connecting/adjoining rooms available
Iron/ironing board
Daily housekeeping
Local maps
Smoking
Guidebooks or recommendations
In-room safe (laptop compatible)
Electrical adapters/chargers
Phone
Restaurant dining guide
Free newspaper
Soundproofed rooms
Room service (24 hours)
Slippers
Laptop-friendly workspace
Club level room
Classic Room, 1 King Bed, Non Smoking, City View
Size: 41m²
Sleeps: 3 guests
City view
Members get access to exclusive rates
About the room:
Maximum room capacity:
3 guests

(up to 3 adults, up to 2 children)
Room facilities:
Bedroom
Linens provided
Blackout drapes/curtains
Down comforter
Separate bedroom
Premium bedding
Day bed
Wardrobe or closet
Separate sitting area
Pillow menu
Air conditioning
Desk
Memory foam mattress
Hypo-allergenic bedding available
Bathroom
Separate bathtub and shower
Towels provided
Free toiletries
Bathrobes
Hair dryer
Designer toiletries
Rainfall showerhead
Entertainment
Satellite TV service
iPod docking station
Television
LCD TV
Internet
Free WiFi
Free wired Internet
Food and drink
Free bottled water
Minibar
Family friendly
Free cribs/infant beds
Children's dinnerware
Accessible
Wheelchair-accessible bathroom vanity
Grab bar - in shower
Bathroom emergency pull cord
Wheelchair accessible
Low-height counters/sink
Transfer shower
Grab bar - near toilet
Wheelchair-width doorways
Portable shower seat
More
Connecting/adjoining rooms available
Iron/ironing board
Daily housekeeping
Local maps
Guidebooks or recommendations
In-room safe (laptop compatible)
Electrical adapters/chargers
Phone
Restaurant dining guide
Free newspaper
Soundproofed rooms
Room service (24 hours)
Slippers
Non-Smoking
Laptop-friendly workspace
Club level room
Classic Room, 1 King Bed, City View
Size: 41m²
Sleeps: 3 guests
City view
Members get access to exclusive rates
About the room:
Maximum room capacity:
3 guests

(up to 3 adults, up to 2 children)
Room facilities:
Bedroom
Linens provided
Blackout drapes/curtains
Down comforter
Separate bedroom
Premium bedding
Day bed
Wardrobe or closet
Separate sitting area
Pillow menu
Air conditioning
Desk
Memory foam mattress
Hypo-allergenic bedding available
Bathroom
Separate bathtub and shower
Towels provided
Free toiletries
Bathrobes
Hair dryer
Designer toiletries
Rainfall showerhead
Entertainment
Satellite TV service
iPod docking station
Television
LCD TV
Internet
Free WiFi
Free wired Internet
Food and drink
Free bottled water
Minibar
Family friendly
Free cribs/infant beds
Children's dinnerware
Accessible
Wheelchair-accessible bathroom vanity
Grab bar - in shower
Bathroom emergency pull cord
Wheelchair accessible
Low-height counters/sink
Transfer shower
Grab bar - near toilet
Wheelchair-width doorways
Portable shower seat
More
Connecting/adjoining rooms available
Iron/ironing board
Daily housekeeping
Local maps
Smoking
Guidebooks or recommendations
In-room safe (laptop compatible)
Electrical adapters/chargers
Phone
Restaurant dining guide
Free newspaper
Soundproofed rooms
Room service (24 hours)
Slippers
Laptop-friendly workspace
Club level room
Size: 50m²
Sleeps: 3 guests
City view
Members get access to exclusive rates
About the room:
Maximum room capacity:
3 guests

(up to 3 adults, up to 2 children)
Room facilities:
Bedroom
Linens provided
Blackout drapes/curtains
Down comforter
Separate bedroom
Rollaway/extra beds (surcharge)
Premium bedding
Day bed
Wardrobe or closet
Separate sitting area
Pillow menu
Air conditioning
Desk
Memory foam mattress
Hypo-allergenic bedding available
Bathroom
Separate bathtub and shower
Towels provided
Free toiletries
Bathrobes
Hair dryer
Designer toiletries
Rainfall showerhead
Entertainment
Satellite TV service
iPod docking station
Television
LCD TV
Internet
Free WiFi
Free wired Internet
Food and drink
Free bottled water
Minibar
Family friendly
Free cribs/infant beds
Children's dinnerware
Accessible
Bathroom emergency pull cord
Wheelchair accessible
Low-height counters/sink
Grab bar - near toilet
More
Connecting/adjoining rooms available
Iron/ironing board
Daily housekeeping
Local maps
Smoking
Guidebooks or recommendations
In-room safe (laptop compatible)
Electrical adapters/chargers
Phone
Restaurant dining guide
Free newspaper
Soundproofed rooms
Room service (24 hours)
Slippers
Laptop-friendly workspace
Club level room
Suite, 1 Bedroom, Non Smoking (Living Area)
Size: 86m²
Sleeps: 3 guests
City view
Members get access to exclusive rates
About the room:
Maximum room capacity:
3 guests

(up to 3 adults, up to 2 children)
Room facilities:
Bedroom
Linens provided
Blackout drapes/curtains
Down comforter
Separate bedroom
Rollaway/extra beds (surcharge)
Premium bedding
Day bed
Wardrobe or closet
Separate sitting area
Pillow menu
Air conditioning
Desk
Memory foam mattress
Hypo-allergenic bedding available
Bathroom
Separate bathtub and shower
Towels provided
Free toiletries
Bathrobes
Hair dryer
Designer toiletries
Rainfall showerhead
Entertainment
Satellite TV service
iPod docking station
Television
LCD TV
Internet
Free WiFi
Free wired Internet
Food and drink
Free bottled water
Minibar
Family friendly
Free cribs/infant beds
Children's dinnerware
Accessible
Bathroom emergency pull cord
Wheelchair accessible
Low-height counters/sink
Grab bar - near toilet
More
Connecting/adjoining rooms available
Iron/ironing board
Daily housekeeping
Local maps
Guidebooks or recommendations
In-room safe (laptop compatible)
Electrical adapters/chargers
Phone
Restaurant dining guide
Free newspaper
Soundproofed rooms
Room service (24 hours)
Slippers
Non-Smoking
Laptop-friendly workspace
Club level room
Junior Suite, 1 King Bed, View (Luxury Bath View)
Size: 69m²
Sleeps: 3 guests
City view
Members get access to exclusive rates
About the room:
Maximum room capacity:
3 guests

(up to 3 adults, up to 2 children)
Room facilities:
Bedroom
Linens provided
Blackout drapes/curtains
Down comforter
Separate bedroom
Rollaway/extra beds (surcharge)
Premium bedding
Day bed
Wardrobe or closet
Separate sitting area
Pillow menu
Air conditioning
Desk
Memory foam mattress
Hypo-allergenic bedding available
Bathroom
Separate bathtub and shower
Towels provided
Free toiletries
Bathrobes
Hair dryer
Designer toiletries
Rainfall showerhead
Entertainment
Satellite TV service
iPod docking station
Television
LCD TV
Internet
Free WiFi
Free wired Internet
Food and drink
Free bottled water
Minibar
Family friendly
Free cribs/infant beds
Children's dinnerware
Accessible
Bathroom emergency pull cord
Wheelchair accessible
Low-height counters/sink
Grab bar - near toilet
More
Connecting/adjoining rooms available
Iron/ironing board
Daily housekeeping
Local maps
Smoking
Guidebooks or recommendations
In-room safe (laptop compatible)
Electrical adapters/chargers
Phone
Restaurant dining guide
Free newspaper
Soundproofed rooms
Room service (24 hours)
Slippers
Laptop-friendly workspace
Club level room
Premium Room, 2 Twin Beds, Non Smoking (Lounge Access)
Size: 40m²
Sleeps: 3 guests
City view
Members get access to exclusive rates
About the room:
Maximum room capacity:
3 guests

(up to 3 adults, up to 2 children)
Room facilities:
Bedroom
Linens provided
Blackout drapes/curtains
Down comforter
Separate bedroom
Premium bedding
Day bed
Wardrobe or closet
Separate sitting area
Pillow menu
Air conditioning
Desk
Memory foam mattress
Hypo-allergenic bedding available
Bathroom
Separate bathtub and shower
Towels provided
Free toiletries
Bathrobes
Hair dryer
Designer toiletries
Rainfall showerhead
Entertainment
Satellite TV service
iPod docking station
Television
LCD TV
Internet
Free WiFi
Free wired Internet
Food and drink
Free bottled water
Minibar
Family friendly
Free cribs/infant beds
Children's dinnerware
Accessible
Bathroom emergency pull cord
Wheelchair accessible
Low-height counters/sink
Grab bar - near toilet
More
Connecting/adjoining rooms available
Iron/ironing board
Daily housekeeping
Local maps
Guidebooks or recommendations
In-room safe (laptop compatible)
Electrical adapters/chargers
Phone
Restaurant dining guide
Free newspaper
Soundproofed rooms
Room service (24 hours)
Slippers
Non-Smoking
Laptop-friendly workspace
Club level room
Premium Room, 2 Twin Beds, Accessible, Business Lounge Access (Lounge Access)
Size: 40m²
Sleeps: 3 guests
City view
Members get access to exclusive rates
About the room:
Maximum room capacity:
3 guests

(up to 3 adults, up to 2 children)
Room facilities:
Bedroom
Linens provided
Blackout drapes/curtains
Down comforter
Separate bedroom
Premium bedding
Day bed
Wardrobe or closet
Separate sitting area
Pillow menu
Air conditioning
Desk
Memory foam mattress
Hypo-allergenic bedding available
Bathroom
Separate bathtub and shower
Towels provided
Free toiletries
Bathrobes
Hair dryer
Designer toiletries
Rainfall showerhead
Entertainment
Satellite TV service
iPod docking station
Television
LCD TV
Internet
Free WiFi
Free wired Internet
Food and drink
Free bottled water
Minibar
Family friendly
Free cribs/infant beds
Children's dinnerware
Accessible
Bathroom emergency pull cord
Wheelchair accessible
Low-height counters/sink
Grab bar - near toilet
More
Connecting/adjoining rooms available
Iron/ironing board
Daily housekeeping
Local maps
Smoking
Guidebooks or recommendations
In-room safe (laptop compatible)
Electrical adapters/chargers
Phone
Restaurant dining guide
Free newspaper
Soundproofed rooms
Room service (24 hours)
Slippers
Laptop-friendly workspace
Club level room
Classic Room, 2 Twin Beds, Non Smoking
Size: 40m²
Sleeps: 3 guests
City view
Members get access to exclusive rates
About the room:
Maximum room capacity:
3 guests

(up to 3 adults, up to 2 children)
Room facilities:
Bedroom
Linens provided
Blackout drapes/curtains
Down comforter
Separate bedroom
Premium bedding
Day bed
Wardrobe or closet
Separate sitting area
Pillow menu
Air conditioning
Desk
Memory foam mattress
Hypo-allergenic bedding available
Bathroom
Separate bathtub and shower
Towels provided
Free toiletries
Bathrobes
Hair dryer
Designer toiletries
Rainfall showerhead
Entertainment
Satellite TV service
iPod docking station
Television
LCD TV
Internet
Free WiFi
Free wired Internet
Food and drink
Free bottled water
Minibar
Family friendly
Free cribs/infant beds
Children's dinnerware
Accessible
Bathroom emergency pull cord
Wheelchair accessible
Low-height counters/sink
Grab bar - near toilet
More
Connecting/adjoining rooms available
Iron/ironing board
Daily housekeeping
Local maps
Guidebooks or recommendations
In-room safe (laptop compatible)
Electrical adapters/chargers
Phone
Restaurant dining guide
Free newspaper
Soundproofed rooms
Room service (24 hours)
Slippers
Non-Smoking
Laptop-friendly workspace
Club level room
Classic Room, 2 Twin Beds
Size: 40m²
Sleeps: 3 guests
City view
Members get access to exclusive rates
About the room:
Maximum room capacity:
3 guests

(up to 3 adults, up to 2 children)
Room facilities:
Bedroom
Linens provided
Blackout drapes/curtains
Down comforter
Separate bedroom
Rollaway/extra beds (surcharge)
Premium bedding
Wardrobe or closet
Separate sitting area
Pillow menu
Air conditioning
Desk
Memory foam mattress
Hypo-allergenic bedding available
Bathroom
Separate bathtub and shower
Towels provided
Free toiletries
Bathrobes
Hair dryer
Designer toiletries
Rainfall showerhead
Entertainment
Satellite TV service
iPod docking station
Television
LCD TV
Internet
Free WiFi
Free wired Internet
Food and drink
Free bottled water
Minibar
Family friendly
Free cribs/infant beds
Children's dinnerware
Accessible
Bathroom emergency pull cord
Wheelchair accessible
Low-height counters/sink
Grab bar - near toilet
More
Connecting/adjoining rooms available
Iron/ironing board
Daily housekeeping
Local maps
Smoking
Guidebooks or recommendations
In-room safe (laptop compatible)
Electrical adapters/chargers
Phone
Restaurant dining guide
Free newspaper
Soundproofed rooms
Room service (24 hours)
Slippers
Laptop-friendly workspace
Club level room
Suite, 1 Bedroom (Living Area)
Size: 86m²
Sleeps: 3 guests
City view
Members get access to exclusive rates
About the room:
Maximum room capacity:
3 guests

(up to 3 adults, up to 2 children)
Room facilities:
Bedroom
Linens provided
Blackout drapes/curtains
Down comforter
Separate bedroom
Premium bedding
Wardrobe or closet
Separate sitting area
Pillow menu
Air conditioning
Desk
Memory foam mattress
Hypo-allergenic bedding available
Bathroom
Separate bathtub and shower
Towels provided
Free toiletries
Bathrobes
Hair dryer
Designer toiletries
Rainfall showerhead
Entertainment
Satellite TV service
iPod docking station
Television
LCD TV
Internet
Free WiFi
Free wired Internet
Food and drink
Free bottled water
Minibar
Family friendly
Free cribs/infant beds
Children's dinnerware
Accessible
Bathroom emergency pull cord
Wheelchair accessible
Low-height counters/sink
Grab bar - near toilet
More
Connecting/adjoining rooms available
Iron/ironing board
Daily housekeeping
Room and bed type depend on availability check-in
Local maps
Smoking
Guidebooks or recommendations
In-room safe (laptop compatible)
Electrical adapters/chargers
Phone
Restaurant dining guide
Free newspaper
Soundproofed rooms
Room service (24 hours)
Slippers
Laptop-friendly workspace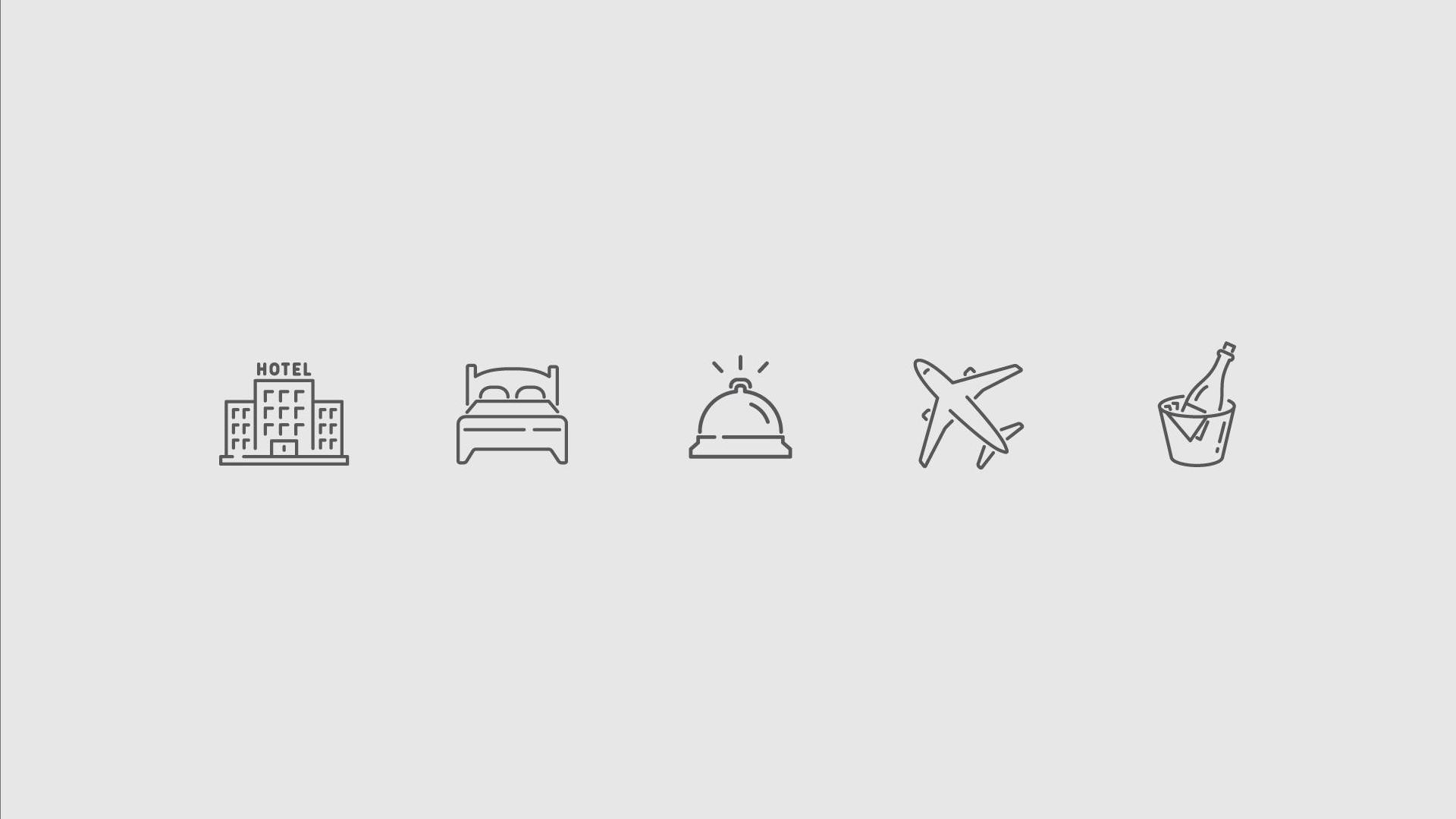 Members get access to exclusive rates
About the room:
Maximum room capacity:
2 guests

(up to 2 adults, up to 1 child)
Room facilities:
Bedroom
Linens provided
Blackout drapes/curtains
Down comforter
Separate bedroom
Premium bedding
Wardrobe or closet
Separate sitting area
Pillow menu
Air conditioning
Desk
Memory foam mattress
Hypo-allergenic bedding available
Bathroom
Separate bathtub and shower
Towels provided
Free toiletries
Bathrobes
Hair dryer
Designer toiletries
Rainfall showerhead
Entertainment
Satellite TV service
iPod docking station
Television
LCD TV
Internet
Free WiFi
Free wired Internet
Food and drink
Free bottled water
Minibar
Family friendly
Free cribs/infant beds
Children's dinnerware
Accessible
Bathroom emergency pull cord
Wheelchair accessible
Low-height counters/sink
Grab bar - near toilet
More
Connecting/adjoining rooms available
Iron/ironing board
Daily housekeeping
Room and bed type depend on availability check-in
Local maps
Guidebooks or recommendations
In-room safe (laptop compatible)
Electrical adapters/chargers
Phone
Restaurant dining guide
Free newspaper
Soundproofed rooms
Room service (24 hours)
Slippers
Laptop-friendly workspace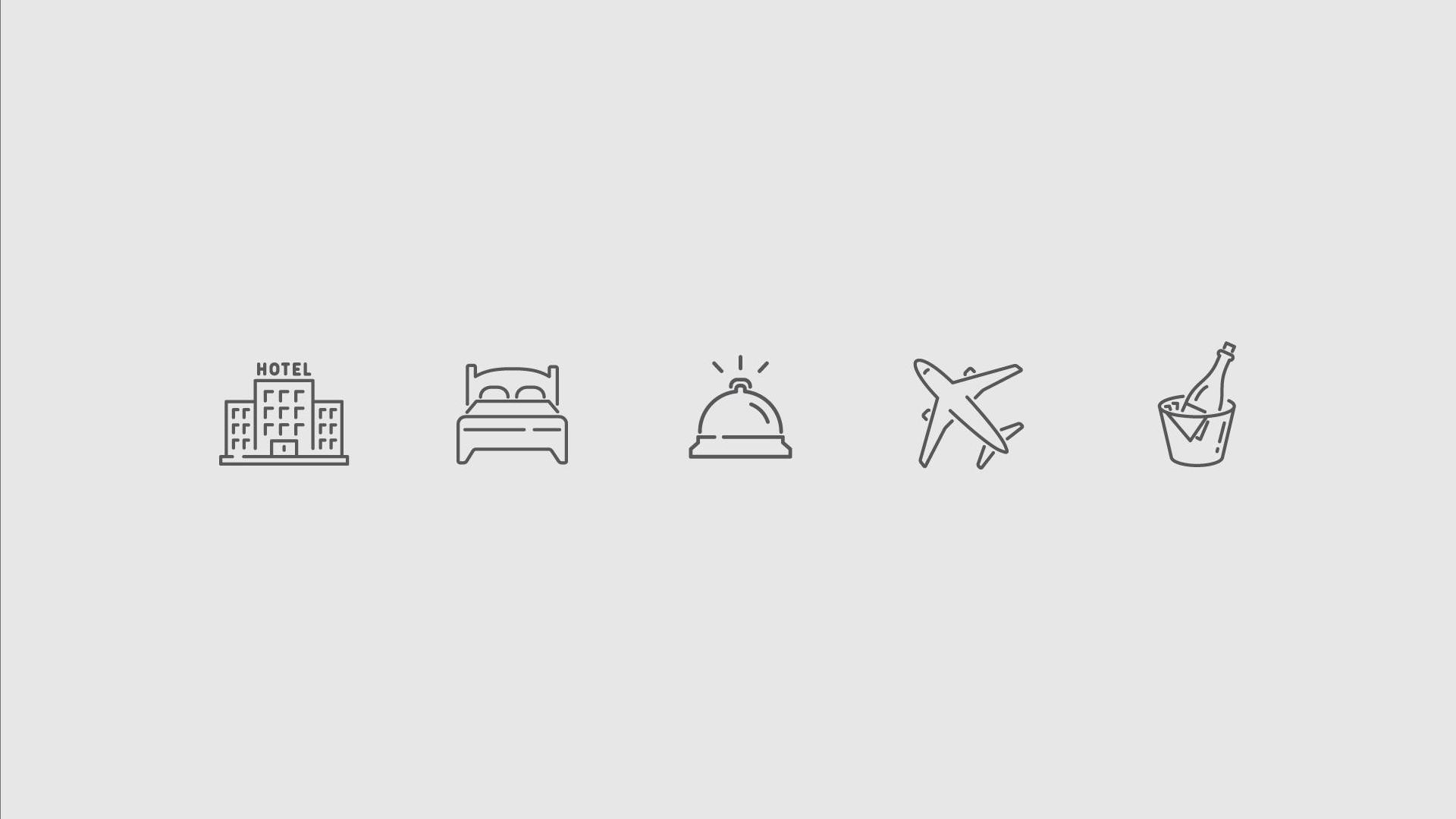 Members get access to exclusive rates
About the room:
Maximum room capacity:
2 guests

(up to 2 adults, up to 1 child)
Room facilities:
Bedroom
Linens provided
Blackout drapes/curtains
Down comforter
Separate bedroom
Premium bedding
Wardrobe or closet
Separate sitting area
Pillow menu
Air conditioning
Desk
Memory foam mattress
Hypo-allergenic bedding available
Bathroom
Separate bathtub and shower
Towels provided
Free toiletries
Bathrobes
Hair dryer
Designer toiletries
Rainfall showerhead
Entertainment
Satellite TV service
iPod docking station
Television
LCD TV
Internet
Free WiFi
Free wired Internet
Food and drink
Free bottled water
Minibar
Family friendly
Free cribs/infant beds
Children's dinnerware
Accessible
Bathroom emergency pull cord
Wheelchair accessible
Low-height counters/sink
Grab bar - near toilet
More
Connecting/adjoining rooms available
Iron/ironing board
Daily housekeeping
Room and bed type depend on availability check-in
Local maps
Guidebooks or recommendations
In-room safe (laptop compatible)
Electrical adapters/chargers
Phone
Restaurant dining guide
Free newspaper
Soundproofed rooms
Room service (24 hours)
Slippers
Laptop-friendly workspace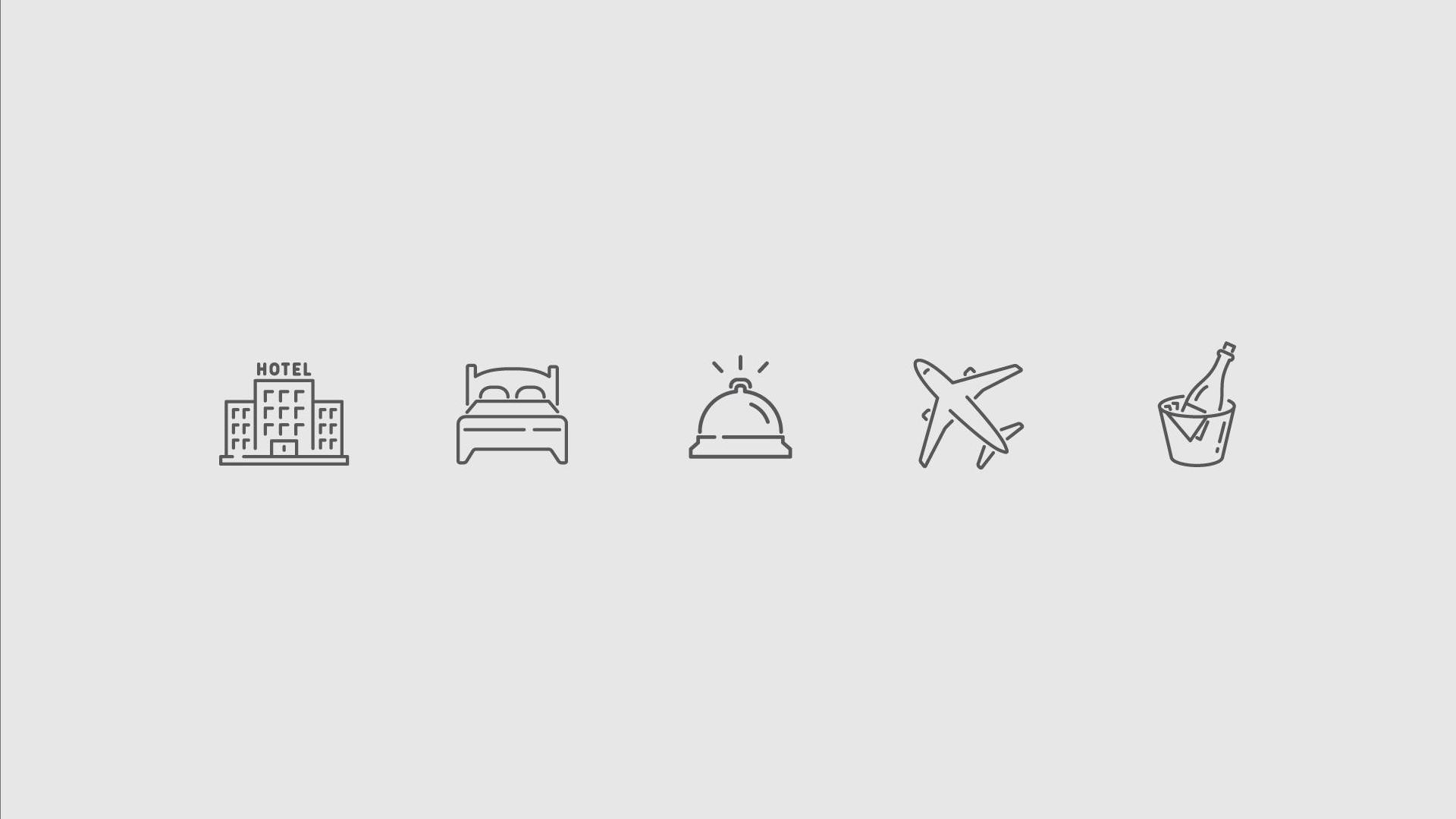 Members get access to exclusive rates
About the room:
Maximum room capacity:
3 guests

(up to 3 adults, up to 2 children)
Room facilities:
Bedroom
Linens provided
Blackout drapes/curtains
Down comforter
Separate bedroom
Premium bedding
Wardrobe or closet
Separate sitting area
Pillow menu
Air conditioning
Desk
Memory foam mattress
Hypo-allergenic bedding available
Bathroom
Separate bathtub and shower
Towels provided
Free toiletries
Bathrobes
Hair dryer
Designer toiletries
Rainfall showerhead
Entertainment
Satellite TV service
iPod docking station
Television
LCD TV
Internet
Free WiFi
Free wired Internet
Food and drink
Free bottled water
Minibar
Family friendly
Free cribs/infant beds
Children's dinnerware
Accessible
Bathroom emergency pull cord
Wheelchair accessible
Low-height counters/sink
Grab bar - near toilet
More
Connecting/adjoining rooms available
Iron/ironing board
Daily housekeeping
Local maps
Smoking
Guidebooks or recommendations
In-room safe (laptop compatible)
Electrical adapters/chargers
Phone
Restaurant dining guide
Free newspaper
Soundproofed rooms
Room service (24 hours)
Slippers
Laptop-friendly workspace
Junior Suite, 1 King Bed, Non Smoking (Kid Theme)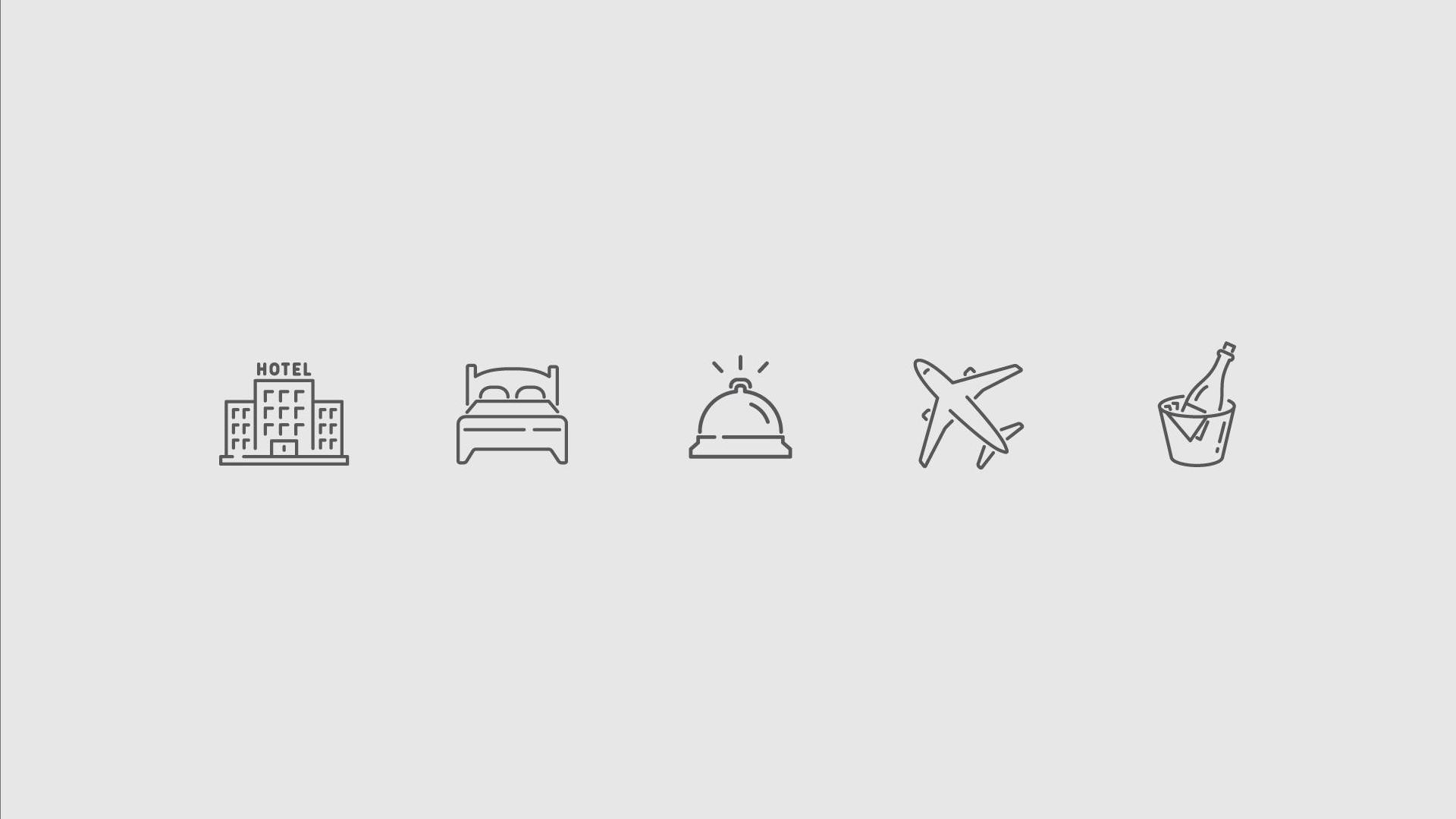 Members get access to exclusive rates
About the room:
Maximum room capacity:
3 guests

(up to 3 adults, up to 2 children)
Room facilities:
Bedroom
Linens provided
Blackout drapes/curtains
Down comforter
Separate bedroom
Premium bedding
Wardrobe or closet
Separate sitting area
Pillow menu
Air conditioning
Desk
Memory foam mattress
Hypo-allergenic bedding available
Bathroom
Separate bathtub and shower
Towels provided
Free toiletries
Bathrobes
Hair dryer
Designer toiletries
Rainfall showerhead
Entertainment
Satellite TV service
iPod docking station
Television
LCD TV
Internet
Free WiFi
Free wired Internet
Food and drink
Free bottled water
Minibar
Family friendly
Free cribs/infant beds
Children's dinnerware
Accessible
Bathroom emergency pull cord
Wheelchair accessible
Low-height counters/sink
Grab bar - near toilet
More
Connecting/adjoining rooms available
Iron/ironing board
Daily housekeeping
Local maps
Guidebooks or recommendations
In-room safe (laptop compatible)
Electrical adapters/chargers
Phone
Restaurant dining guide
Free newspaper
Soundproofed rooms
Room service (24 hours)
Slippers
Non-Smoking
Laptop-friendly workspace
Classic Room, 2 Twin Beds, City View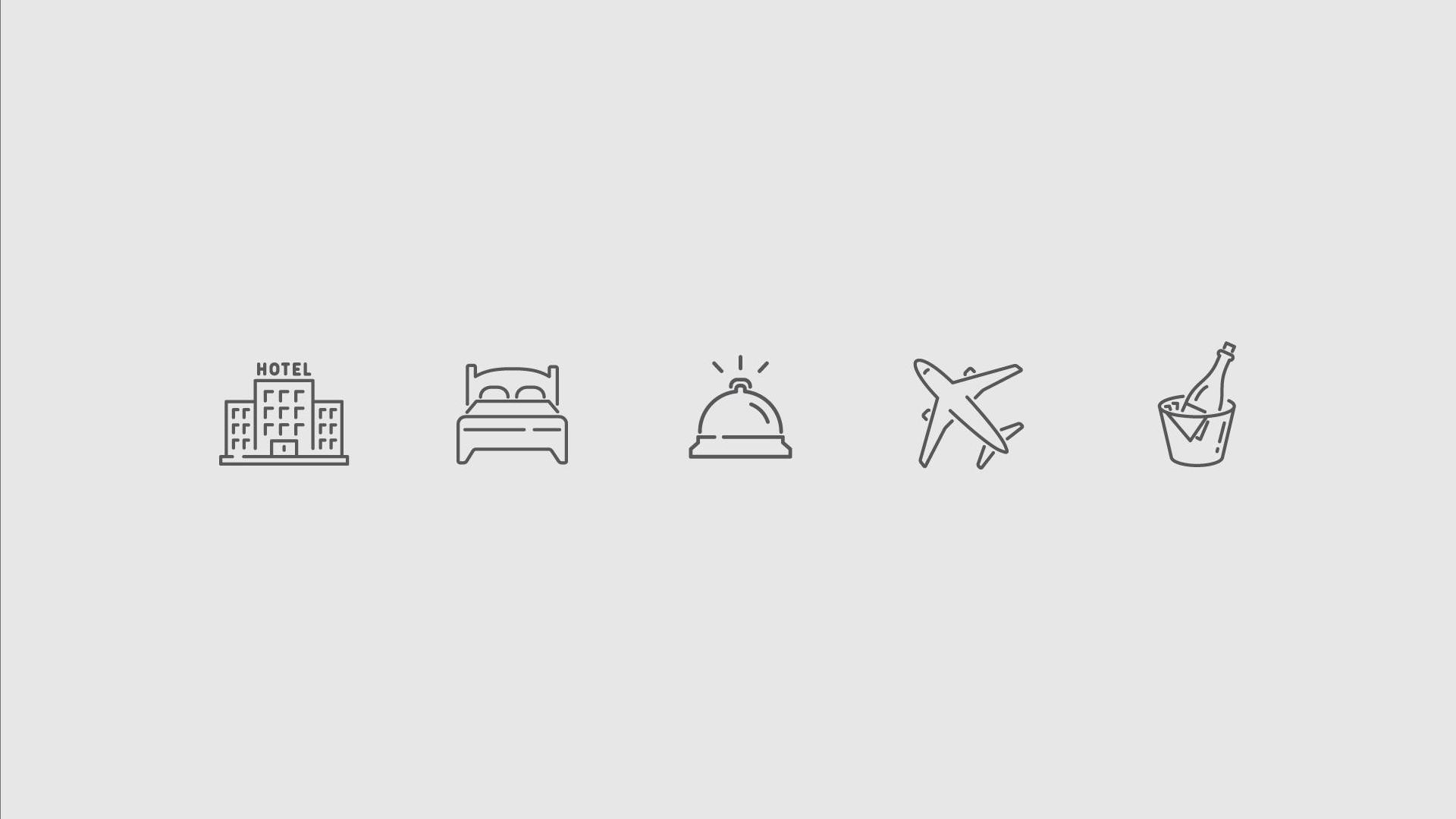 Members get access to exclusive rates
About the room:
Maximum room capacity:
3 guests

(up to 3 adults, up to 2 children)
Room facilities:
Bedroom
Linens provided
Blackout drapes/curtains
Down comforter
Separate bedroom
Premium bedding
Wardrobe or closet
Separate sitting area
Pillow menu
Air conditioning
Desk
Memory foam mattress
Hypo-allergenic bedding available
Bathroom
Separate bathtub and shower
Towels provided
Free toiletries
Bathrobes
Hair dryer
Designer toiletries
Rainfall showerhead
Entertainment
Satellite TV service
iPod docking station
Television
LCD TV
Internet
Free WiFi
Free wired Internet
Food and drink
Free bottled water
Minibar
Family friendly
Free cribs/infant beds
Children's dinnerware
Accessible
Bathroom emergency pull cord
Wheelchair accessible
Low-height counters/sink
Grab bar - near toilet
More
Connecting/adjoining rooms available
Iron/ironing board
Daily housekeeping
Local maps
Smoking
Guidebooks or recommendations
In-room safe (laptop compatible)
Electrical adapters/chargers
Phone
Restaurant dining guide
Free newspaper
Soundproofed rooms
Room service (24 hours)
Slippers
Laptop-friendly workspace
Classic Room, 2 Twin Beds, Non Smoking, City View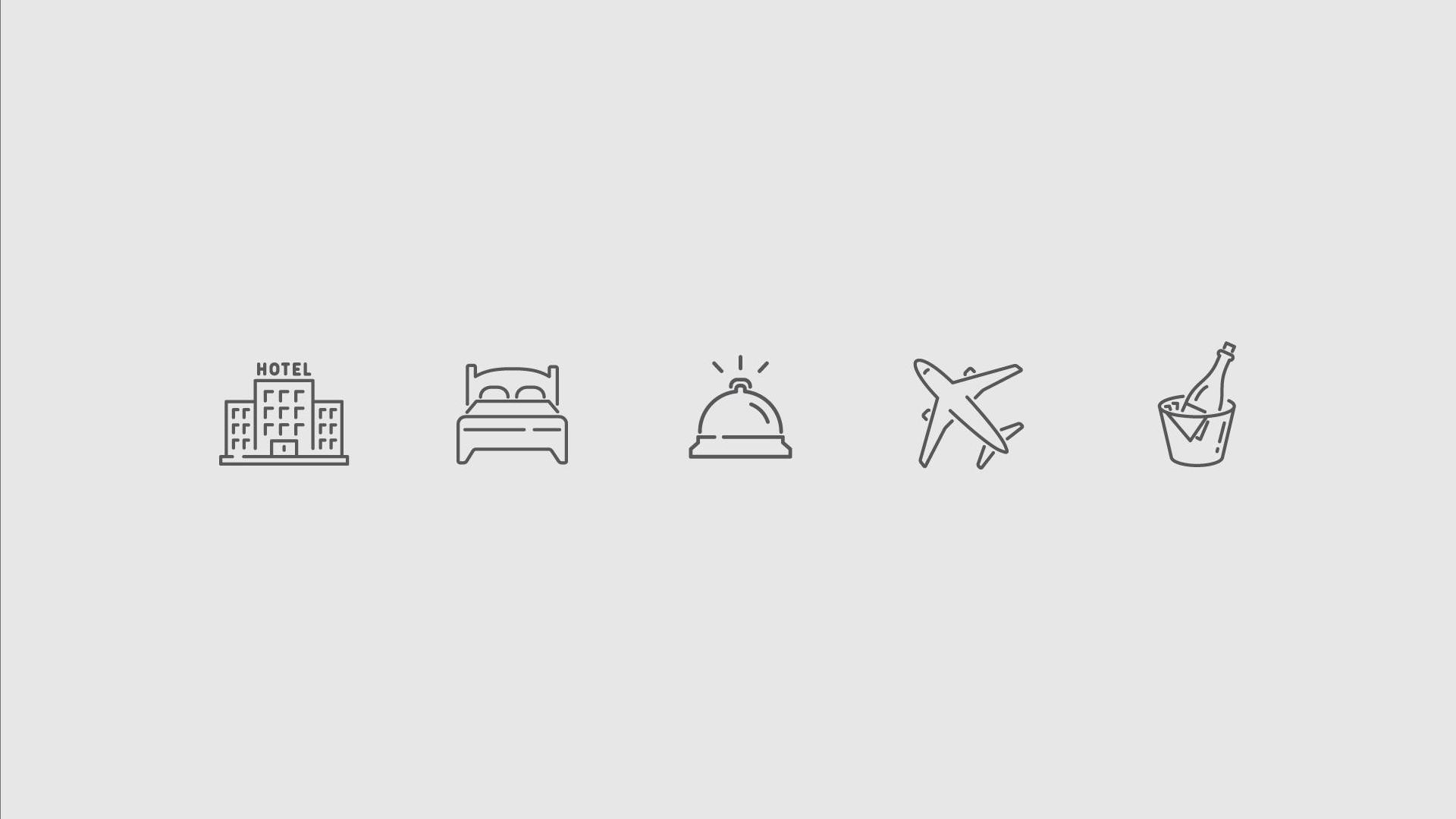 Members get access to exclusive rates
About the room:
Maximum room capacity:
3 guests

(up to 3 adults, up to 2 children)
Room facilities:
Bedroom
Linens provided
Blackout drapes/curtains
Down comforter
Separate bedroom
Premium bedding
Wardrobe or closet
Separate sitting area
Pillow menu
Air conditioning
Desk
Memory foam mattress
Hypo-allergenic bedding available
Bathroom
Separate bathtub and shower
Towels provided
Free toiletries
Bathrobes
Hair dryer
Designer toiletries
Rainfall showerhead
Entertainment
Satellite TV service
iPod docking station
Television
LCD TV
Internet
Free WiFi
Free wired Internet
Food and drink
Free bottled water
Minibar
Family friendly
Free cribs/infant beds
Children's dinnerware
Accessible
Bathroom emergency pull cord
Wheelchair accessible
Low-height counters/sink
Grab bar - near toilet
More
Connecting/adjoining rooms available
Iron/ironing board
Daily housekeeping
Local maps
Guidebooks or recommendations
In-room safe (laptop compatible)
Electrical adapters/chargers
Phone
Restaurant dining guide
Free newspaper
Soundproofed rooms
Room service (24 hours)
Slippers
Non-Smoking
Laptop-friendly workspace
Classic Room, 1 King Bed, Non Smoking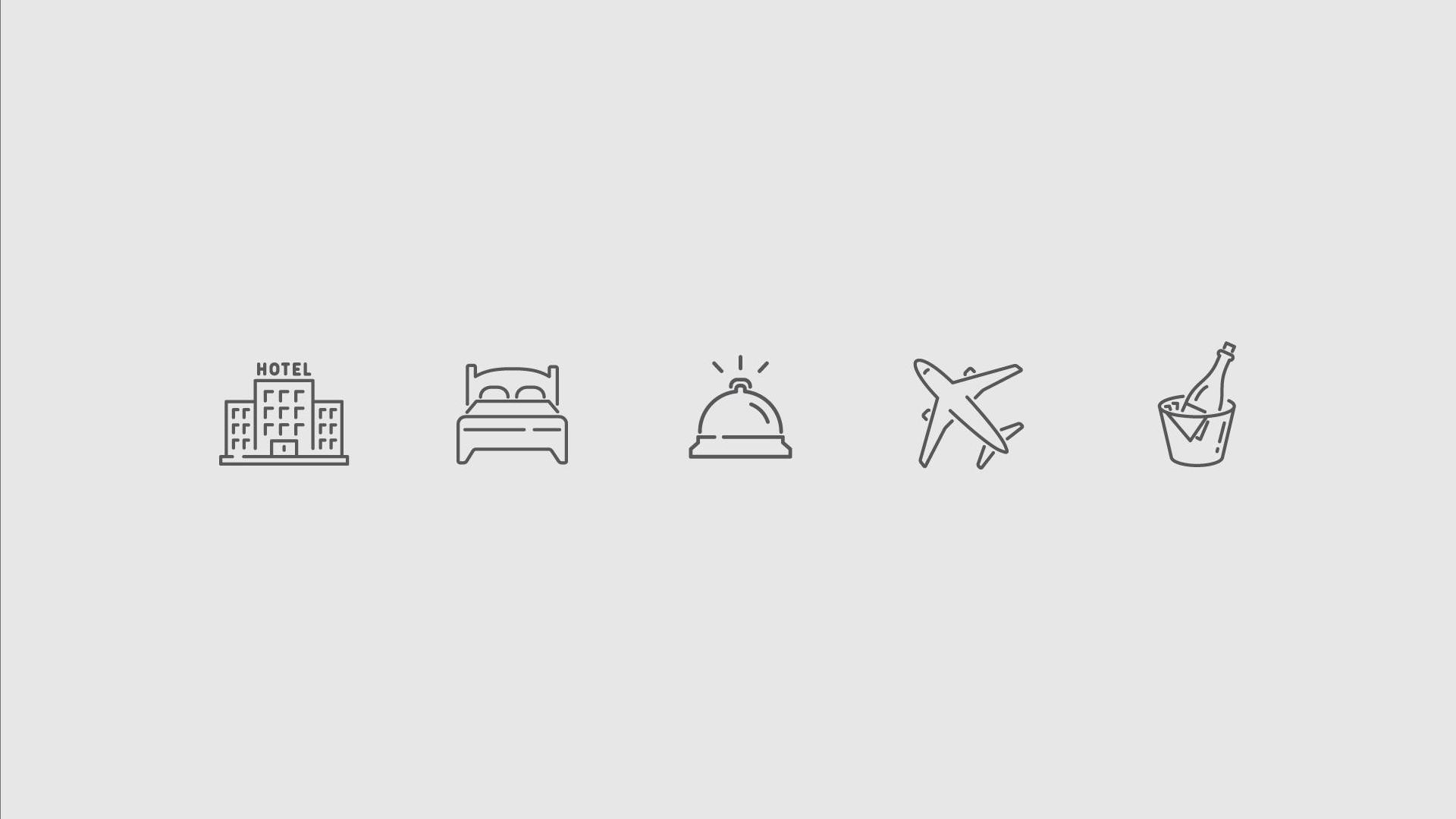 Members get access to exclusive rates
About the room:
Maximum room capacity:
3 guests

(up to 3 adults, up to 2 children)
Room facilities:
Bedroom
Linens provided
Blackout drapes/curtains
Down comforter
Separate bedroom
Premium bedding
Wardrobe or closet
Separate sitting area
Pillow menu
Air conditioning
Desk
Memory foam mattress
Hypo-allergenic bedding available
Bathroom
Separate bathtub and shower
Towels provided
Free toiletries
Bathrobes
Hair dryer
Designer toiletries
Rainfall showerhead
Entertainment
Satellite TV service
iPod docking station
Television
LCD TV
Internet
Free WiFi
Free wired Internet
Food and drink
Free bottled water
Minibar
Family friendly
Free cribs/infant beds
Children's dinnerware
Accessible
Bathroom emergency pull cord
Wheelchair accessible
Low-height counters/sink
Grab bar - near toilet
More
Connecting/adjoining rooms available
Iron/ironing board
Daily housekeeping
Local maps
Guidebooks or recommendations
In-room safe (laptop compatible)
Electrical adapters/chargers
Phone
Restaurant dining guide
Free newspaper
Soundproofed rooms
Room service (24 hours)
Slippers
Non-Smoking
Laptop-friendly workspace
Sign up for instant access
Exclusive hand-picked offers
1,315,267 followers
---