Join now to view member prices
Providenciales, Providenciales • view map
Grace Bay Club
Partner Property
Rooms
Make yourself at home in one of the 82 guestrooms featuring iPod docking stations and espresso makers. Rooms have private balconies. Flat-screen televisions with cable programming provide entertainment, while complimentary wireless Internet access keeps you connected. Bathrooms feature separate bathtubs and showers, designer toiletries, and hair dryers.
Facilities
Relax at the full-service spa, where you can enjoy massages, body treatments, and facials. You're sure to appreciate the recreational amenities, which include 3 outdoor swimming pools, 2 spa tubs, and outdoor tennis courts. Additional amenities at this resort include complimentary wireless Internet access, concierge services, and babysitting/childcare (surcharge).
Dining
Enjoy international cuisine at Infiniti Rest. & Raw Bar, one of the resort's 4 restaurants, or stay in and take advantage of the room service (during limited hours). Relax with a refreshing drink at the beach bar, the poolside bar, or one of 4 bars/lounges.
package Options
Select your package type
Size: 56m²
Sleeps: 2 guests
Ocean view
Members get access to exclusive rates
About the room:
Maximum room capacity:
2 guests

(up to 2 adults, up to 1 child)
Room facilities:
Bedroom
Linens provided
Blackout drapes/curtains
Premium bedding
Egyptian-cotton sheets
Desk
In-room climate control (air conditioning)
Hypo-allergenic bedding available
Bathroom
Separate bathtub and shower
Towels provided
Free toiletries
Bathrobes
Hair dryer
Designer toiletries
Entertainment
DVD player
Pay movies
iPod docking station
Cable TV service
Premium TV channels
Flat-panel TV
Food and drink
Espresso maker
Coffee/tea maker
Free bottled water
Minibar
Freezer
Mini-fridge
Family friendly
In-room childcare (surcharge)
Free cribs/infant beds
Accessible
Wheelchair accessible
More
Balcony
Iron/ironing board
Daily housekeeping
Free local calls
Guidebooks or recommendations
Separate dining area
Window screens
In-room massage available
Ceiling fan
In-room safe
Phone
Restaurant dining guide
Free international calls
Room service (limited hours)
Free newspaper
Free long-distance calls
Turndown service
Slippers
Non-Smoking
Laundry detergent
Terrace
Estate 5 Bedroom Beach Level Suite
Sleeps: 10 guests
Ocean view
Members get access to exclusive rates
About the room:
Maximum room capacity:
10 guests

(up to 10 adults, up to 8 children)
Room facilities:
Bedroom
Linens provided
Blackout drapes/curtains
Premium bedding
Egyptian-cotton sheets
Desk
In-room climate control (air conditioning)
Hypo-allergenic bedding available
Bathroom
Separate bathtub and shower
Towels provided
Free toiletries
Bathrobes
Hair dryer
Designer toiletries
Entertainment
DVD player
Pay movies
iPod docking station
Cable TV service
Premium TV channels
Flat-panel TV
Food and drink
Espresso maker
Oven
Dishwasher
Cookware, dishware, and utensils
Ice maker
Full-sized refrigerator/freezer
Coffee/tea maker
Free bottled water
Freezer
Microwave
Stovetop
Toaster
Family friendly
In-room childcare (surcharge)
Free cribs/infant beds
More
Balcony
Washer/dryer
Iron/ironing board
Daily housekeeping
Free local calls
Kitchen
Guidebooks or recommendations
Separate dining area
Window screens
In-room massage available
Ceiling fan
In-room safe
Phone
Restaurant dining guide
Free international calls
Room service (limited hours)
Free newspaper
Free long-distance calls
Turndown service
Slippers
Non-Smoking
Laundry detergent
Sleeps: 8 guests
Ocean view
Members get access to exclusive rates
About the room:
Maximum room capacity:
8 guests

(up to 8 adults, up to 6 children)
Room facilities:
Bedroom
Linens provided
Blackout drapes/curtains
Premium bedding
Egyptian-cotton sheets
Desk
In-room climate control (air conditioning)
Hypo-allergenic bedding available
Bathroom
Separate bathtub and shower
Towels provided
Free toiletries
Bathrobes
Hair dryer
Designer toiletries
Entertainment
DVD player
Pay movies
iPod docking station
Cable TV service
Premium TV channels
Flat-panel TV
Food and drink
Espresso maker
Oven
Dishwasher
Cookware, dishware, and utensils
Ice maker
Full-sized refrigerator/freezer
Coffee/tea maker
Free bottled water
Freezer
Microwave
Stovetop
Toaster
Family friendly
In-room childcare (surcharge)
Free cribs/infant beds
More
Balcony
Washer/dryer
Iron/ironing board
Daily housekeeping
Free local calls
Kitchen
Guidebooks or recommendations
Separate dining area
Window screens
In-room massage available
Ceiling fan
In-room safe
Phone
Restaurant dining guide
Free international calls
Room service (limited hours)
Free newspaper
Free long-distance calls
Turndown service
Slippers
Non-Smoking
Laundry detergent
Villas Grace Bay Penthouse
Sleeps: 8 guests
Ocean view
Members get access to exclusive rates
About the room:
Maximum room capacity:
8 guests

(up to 8 adults, up to 4 children)
Room facilities:
Bedroom
Linens provided
Blackout drapes/curtains
Premium bedding
Egyptian-cotton sheets
Desk
In-room climate control (air conditioning)
Hypo-allergenic bedding available
Bathroom
Separate bathtub and shower
Towels provided
Free toiletries
Bathrobes
Hair dryer
Designer toiletries
Entertainment
DVD player
Pay movies
iPod docking station
Cable TV service
Premium TV channels
Flat-panel TV
Food and drink
Espresso maker
Oven
Dishwasher
Cookware, dishware, and utensils
Ice maker
Full-sized refrigerator/freezer
Coffee/tea maker
Free bottled water
Freezer
Microwave
Stovetop
Toaster
Family friendly
In-room childcare (surcharge)
Free cribs/infant beds
More
Balcony
Washer/dryer
Iron/ironing board
Daily housekeeping
Free local calls
Kitchen
Guidebooks or recommendations
Separate dining area
Window screens
In-room massage available
Ceiling fan
In-room safe
Phone
Restaurant dining guide
Free international calls
Room service (limited hours)
Free newspaper
Free long-distance calls
Turndown service
Slippers
Non-Smoking
Laundry detergent
Sleeps: 10 guests
Ocean view
Members get access to exclusive rates
About the room:
Maximum room capacity:
10 guests

(up to 10 adults, up to 8 children)
Room facilities:
Bedroom
Linens provided
Blackout drapes/curtains
Premium bedding
Egyptian-cotton sheets
Desk
In-room climate control (air conditioning)
Hypo-allergenic bedding available
Bathroom
Separate bathtub and shower
Towels provided
Free toiletries
Bathrobes
Hair dryer
Designer toiletries
Entertainment
DVD player
Pay movies
iPod docking station
Cable TV service
Premium TV channels
Flat-panel TV
Food and drink
Espresso maker
Oven
Dishwasher
Cookware, dishware, and utensils
Ice maker
Full-sized refrigerator/freezer
Coffee/tea maker
Free bottled water
Freezer
Microwave
Stovetop
Toaster
Family friendly
In-room childcare (surcharge)
Free cribs/infant beds
More
Balcony
Washer/dryer
Iron/ironing board
Daily housekeeping
Free local calls
Kitchen
Guidebooks or recommendations
Separate dining area
Window screens
In-room massage available
Ceiling fan
In-room safe
Phone
Restaurant dining guide
Free international calls
Room service (limited hours)
Free newspaper
Free long-distance calls
Turndown service
Slippers
Non-Smoking
Laundry detergent
Adults Only Luxury 2 Bedroom Suite
Sleeps: 4 guests
Ocean view
Members get access to exclusive rates
About the room:
Maximum room capacity:
4 guests
Room facilities:
Bedroom
Linens provided
Blackout drapes/curtains
Premium bedding
Egyptian-cotton sheets
Desk
In-room climate control (air conditioning)
Hypo-allergenic bedding available
Bathroom
Separate bathtub and shower
Towels provided
Free toiletries
Bathrobes
Hair dryer
Designer toiletries
Entertainment
DVD player
Pay movies
iPod docking station
Cable TV service
Premium TV channels
Flat-panel TV
Food and drink
Espresso maker
Oven
Dishwasher
Cookware, dishware, and utensils
Ice maker
Full-sized refrigerator/freezer
Coffee/tea maker
Free bottled water
Kitchenette
Freezer
Microwave
Stovetop
Toaster
Family friendly
In-room childcare (surcharge)
More
Balcony
Iron/ironing board
Daily housekeeping
Free local calls
Guidebooks or recommendations
Separate dining area
Window screens
In-room massage available
Ceiling fan
In-room safe
Phone
Restaurant dining guide
Free international calls
Room service (limited hours)
Free newspaper
Free long-distance calls
Turndown service
Slippers
Non-Smoking
Laundry detergent
Villas Luxury 2 Bedroom Suite
Size: 208m²
Sleeps: 5 guests
Garden view
Members get access to exclusive rates
About the room:
Maximum room capacity:
5 guests

(up to 5 adults, up to 4 children)
Room facilities:
Bedroom
Linens provided
Blackout drapes/curtains
Sofa bed
Premium bedding
Egyptian-cotton sheets
Desk
In-room climate control (air conditioning)
Rollaway/extra beds (free)
Hypo-allergenic bedding available
Bathroom
Separate bathtub and shower
Towels provided
Free toiletries
Bathrobes
Hair dryer
Designer toiletries
Entertainment
DVD player
Pay movies
iPod docking station
Cable TV service
Premium TV channels
Flat-panel TV
Food and drink
Espresso maker
Dishwasher
Cookware, dishware, and utensils
Ice maker
Full-sized refrigerator/freezer
Coffee/tea maker
Free bottled water
Freezer
Microwave
Stovetop
Toaster
Family friendly
In-room childcare (surcharge)
Free cribs/infant beds
Accessible
Wheelchair accessible
More
Balcony
Iron/ironing board
Daily housekeeping
Free local calls
Kitchen
Guidebooks or recommendations
Separate dining area
Window screens
In-room massage available
Ceiling fan
In-room safe
Phone
Restaurant dining guide
Free international calls
Room service (limited hours)
Free newspaper
Free long-distance calls
Turndown service
Slippers
Non-Smoking
Laundry detergent
Sleeps: 12 guests
Ocean view
Members get access to exclusive rates
About the room:
Maximum room capacity:
12 guests

(up to 12 adults, up to 8 children)
Room facilities:
Bedroom
Linens provided
Blackout drapes/curtains
Premium bedding
Egyptian-cotton sheets
Desk
In-room climate control (air conditioning)
Hypo-allergenic bedding available
Bathroom
Separate bathtub and shower
Towels provided
Free toiletries
Bathrobes
Hair dryer
Designer toiletries
Entertainment
DVD player
Pay movies
iPod docking station
Cable TV service
Premium TV channels
Flat-panel TV
Food and drink
Espresso maker
Oven
Dishwasher
Cookware, dishware, and utensils
Ice maker
Full-sized refrigerator/freezer
Coffee/tea maker
Free bottled water
Freezer
Microwave
Stovetop
Toaster
Family friendly
In-room childcare (surcharge)
Free cribs/infant beds
More
Balcony
Washer/dryer
Iron/ironing board
Daily housekeeping
Free local calls
Kitchen
Guidebooks or recommendations
Separate dining area
Window screens
In-room massage available
Ceiling fan
In-room safe
Phone
Restaurant dining guide
Free international calls
Room service (limited hours)
Free newspaper
Free long-distance calls
Turndown service
Slippers
Non-Smoking
Laundry detergent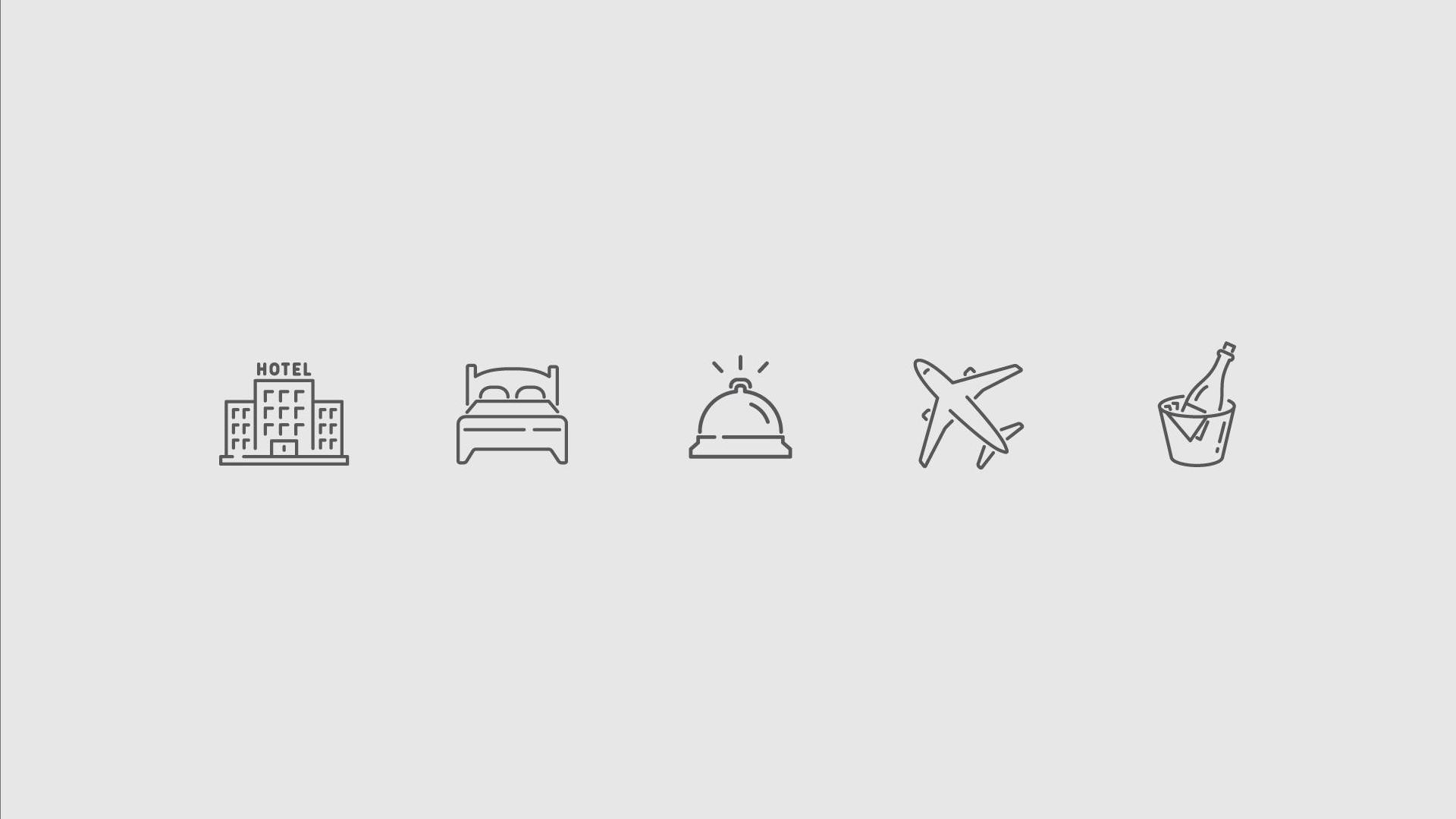 Members get access to exclusive rates
About the room:
Maximum room capacity:
10 guests

(up to 10 adults, up to 6 children)
Room facilities:
Bedroom
Linens provided
Blackout drapes/curtains
Premium bedding
Egyptian-cotton sheets
Desk
In-room climate control (air conditioning)
Hypo-allergenic bedding available
Bathroom
Separate bathtub and shower
Towels provided
Free toiletries
Bathrobes
Hair dryer
Designer toiletries
Entertainment
DVD player
Pay movies
iPod docking station
Cable TV service
Premium TV channels
Flat-panel TV
Food and drink
Espresso maker
Coffee/tea maker
Free bottled water
Freezer
Family friendly
In-room childcare (surcharge)
More
Balcony
Iron/ironing board
Daily housekeeping
Free local calls
Guidebooks or recommendations
Separate dining area
Window screens
In-room massage available
Ceiling fan
In-room safe
Phone
Restaurant dining guide
Free international calls
Room service (limited hours)
Free newspaper
Free long-distance calls
Turndown service
Slippers
Non-Smoking
Laundry detergent
Sleeps: 10 guests
Ocean view
Members get access to exclusive rates
About the room:
Maximum room capacity:
10 guests

(up to 10 adults, up to 6 children)
Room facilities:
Bedroom
Linens provided
Blackout drapes/curtains
Premium bedding
Egyptian-cotton sheets
Desk
In-room climate control (air conditioning)
Hypo-allergenic bedding available
Bathroom
Separate bathtub and shower
Towels provided
Free toiletries
Bathrobes
Hair dryer
Designer toiletries
Entertainment
DVD player
Pay movies
iPod docking station
Cable TV service
Premium TV channels
Flat-panel TV
Food and drink
Espresso maker
Oven
Dishwasher
Cookware, dishware, and utensils
Ice maker
Full-sized refrigerator/freezer
Coffee/tea maker
Free bottled water
Freezer
Microwave
Stovetop
Toaster
Family friendly
In-room childcare (surcharge)
Free cribs/infant beds
More
Balcony
Washer/dryer
Iron/ironing board
Daily housekeeping
Free local calls
Kitchen
Guidebooks or recommendations
Separate dining area
Window screens
In-room massage available
Ceiling fan
In-room safe
Phone
Restaurant dining guide
Free international calls
Room service (limited hours)
Free newspaper
Free long-distance calls
Turndown service
Slippers
Non-Smoking
Laundry detergent
Adults Only Luxury 1 Bedroom Suite
Size: 121m²
Sleeps: 3 guests
Ocean view
Members get access to exclusive rates
About the room:
Maximum room capacity:
3 guests

(up to 2 adults, up to 1 child)
Room facilities:
Bedroom
Linens provided
Blackout drapes/curtains
Separate bedroom
Premium bedding
Egyptian-cotton sheets
Desk
In-room climate control (air conditioning)
Rollaway/extra beds (free)
Hypo-allergenic bedding available
Bathroom
Separate bathtub and shower
Towels provided
Free toiletries
Bathrobes
Hair dryer
Designer toiletries
Entertainment
DVD player
Pay movies
iPod docking station
Cable TV service
Premium TV channels
Flat-panel TV
Food and drink
Espresso maker
Dishwasher
Cookware, dishware, and utensils
Ice maker
Full-sized refrigerator/freezer
Coffee/tea maker
Free bottled water
Kitchenette
Freezer
Microwave
Stovetop
Toaster
Family friendly
In-room childcare (surcharge)
More
Balcony
Iron/ironing board
Daily housekeeping
Free local calls
Guidebooks or recommendations
Separate dining area
Window screens
In-room massage available
Ceiling fan
In-room safe
Phone
Restaurant dining guide
Free international calls
Room service (limited hours)
Free newspaper
Free long-distance calls
Turndown service
Slippers
Non-Smoking
Laundry detergent
Villas Grace Bay 1 Bedroom Suite
Size: 162m²
Sleeps: 3 guests
Ocean view
Members get access to exclusive rates
About the room:
Maximum room capacity:
3 guests

(up to 2 adults, up to 2 children)
Room facilities:
Bedroom
Linens provided
Blackout drapes/curtains
Sofa bed
Separate bedroom
Premium bedding
Egyptian-cotton sheets
Desk
In-room climate control (air conditioning)
Rollaway/extra beds (free)
Hypo-allergenic bedding available
Bathroom
Separate bathtub and shower
Towels provided
Free toiletries
Bathrobes
Hair dryer
Designer toiletries
Entertainment
DVD player
Pay movies
iPod docking station
Cable TV service
Premium TV channels
Flat-panel TV
Food and drink
Espresso maker
Dishwasher
Cookware, dishware, and utensils
Ice maker
Full-sized refrigerator/freezer
Coffee/tea maker
Free bottled water
Freezer
Microwave
Stovetop
Toaster
Family friendly
In-room childcare (surcharge)
Free cribs/infant beds
Accessible
Wheelchair accessible
More
Balcony
Washer/dryer
Iron/ironing board
Daily housekeeping
Free local calls
Kitchen
Guidebooks or recommendations
Separate dining area
Window screens
In-room massage available
Ceiling fan
In-room safe
Phone
Restaurant dining guide
Free international calls
Room service (limited hours)
Free newspaper
Free long-distance calls
Turndown service
Slippers
Non-Smoking
Laundry detergent
Adults Only Grace Bay Jr Suite
Sleeps: 2 guests
Ocean view
Members get access to exclusive rates
About the room:
Maximum room capacity:
2 guests

(up to 2 adults, up to 1 child)
Room facilities:
Bedroom
Linens provided
Blackout drapes/curtains
Premium bedding
Egyptian-cotton sheets
Desk
In-room climate control (air conditioning)
Hypo-allergenic bedding available
Bathroom
Separate bathtub and shower
Towels provided
Free toiletries
Bathrobes
Hair dryer
Designer toiletries
Entertainment
DVD player
Pay movies
iPod docking station
Cable TV service
Premium TV channels
Flat-panel TV
Food and drink
Espresso maker
Oven
Dishwasher
Cookware, dishware, and utensils
Ice maker
Full-sized refrigerator/freezer
Coffee/tea maker
Free bottled water
Kitchenette
Freezer
Microwave
Stovetop
Toaster
Family friendly
In-room childcare (surcharge)
More
Balcony
Iron/ironing board
Daily housekeeping
Free local calls
Guidebooks or recommendations
Separate dining area
Window screens
In-room massage available
Ceiling fan
In-room safe
Phone
Restaurant dining guide
Free international calls
Room service (limited hours)
Free newspaper
Free long-distance calls
Turndown service
Slippers
Non-Smoking
Laundry detergent
Sleeps: 2 guests
Ocean view
Members get access to exclusive rates
About the room:
Maximum room capacity:
2 guests

(up to 2 adults, up to 1 child)
Room facilities:
Bedroom
Linens provided
Blackout drapes/curtains
Premium bedding
Egyptian-cotton sheets
Desk
In-room climate control (air conditioning)
Hypo-allergenic bedding available
Bathroom
Separate bathtub and shower
Towels provided
Free toiletries
Bathrobes
Hair dryer
Designer toiletries
Entertainment
DVD player
Pay movies
iPod docking station
Cable TV service
Premium TV channels
Flat-panel TV
Food and drink
Espresso maker
Coffee/tea maker
Free bottled water
Kitchenette
Freezer
Mini-fridge
Family friendly
In-room childcare (surcharge)
Free cribs/infant beds
More
Balcony
Iron/ironing board
Daily housekeeping
Free local calls
Guidebooks or recommendations
Separate dining area
Window screens
In-room massage available
Ceiling fan
In-room safe
Phone
Restaurant dining guide
Free international calls
Room service (limited hours)
Free newspaper
Free long-distance calls
Turndown service
Slippers
Non-Smoking
Laundry detergent
Sleeps: 6 guests
Ocean view
Members get access to exclusive rates
About the room:
Maximum room capacity:
6 guests

(up to 5 adults, up to 4 children)
Room facilities:
Bedroom
Linens provided
Blackout drapes/curtains
Sofa bed
Premium bedding
Egyptian-cotton sheets
Desk
In-room climate control (air conditioning)
Hypo-allergenic bedding available
Bathroom
Separate bathtub and shower
Towels provided
Free toiletries
Bathrobes
Hair dryer
Designer toiletries
Entertainment
DVD player
Pay movies
iPod docking station
Cable TV service
Premium TV channels
Flat-panel TV
Food and drink
Espresso maker
Oven
Dishwasher
Cookware, dishware, and utensils
Ice maker
Full-sized refrigerator/freezer
Coffee/tea maker
Free bottled water
Freezer
Microwave
Stovetop
Toaster
Family friendly
In-room childcare (surcharge)
Free cribs/infant beds
More
Balcony
Washer/dryer
Iron/ironing board
Daily housekeeping
Free local calls
Kitchen
Guidebooks or recommendations
Separate dining area
Window screens
In-room massage available
Ceiling fan
In-room safe
Phone
Restaurant dining guide
Free international calls
Room service (limited hours)
Free newspaper
Free long-distance calls
Turndown service
Slippers
Non-Smoking
Laundry detergent
Sleeps: 8 guests
Ocean view
Members get access to exclusive rates
About the room:
Maximum room capacity:
8 guests

(up to 7 adults, up to 6 children)
Room facilities:
Bedroom
Linens provided
Blackout drapes/curtains
Sofa bed
Premium bedding
Egyptian-cotton sheets
Desk
In-room climate control (air conditioning)
Hypo-allergenic bedding available
Bathroom
Separate bathtub and shower
Towels provided
Free toiletries
Bathrobes
Hair dryer
Designer toiletries
Entertainment
DVD player
Pay movies
iPod docking station
Cable TV service
Premium TV channels
Flat-panel TV
Food and drink
Espresso maker
Oven
Dishwasher
Cookware, dishware, and utensils
Ice maker
Full-sized refrigerator/freezer
Coffee/tea maker
Free bottled water
Freezer
Microwave
Stovetop
Toaster
Family friendly
In-room childcare (surcharge)
Free cribs/infant beds
More
Balcony
Washer/dryer
Iron/ironing board
Daily housekeeping
Free local calls
Kitchen
Guidebooks or recommendations
Separate dining area
Window screens
In-room massage available
Ceiling fan
In-room safe
Phone
Restaurant dining guide
Free international calls
Room service (limited hours)
Free newspaper
Free long-distance calls
Turndown service
Slippers
Non-Smoking
Laundry detergent
Estate Premier 4 Bedroom Suite
Sleeps: 6 guests
Ocean view
Members get access to exclusive rates
About the room:
Maximum room capacity:
6 guests

(up to 6 adults, up to 5 children)
Room facilities:
Bedroom
Linens provided
Blackout drapes/curtains
Premium bedding
Egyptian-cotton sheets
Desk
In-room climate control (air conditioning)
Hypo-allergenic bedding available
Bathroom
Separate bathtub and shower
Towels provided
Free toiletries
Bathrobes
Hair dryer
Designer toiletries
Entertainment
DVD player
Pay movies
iPod docking station
Cable TV service
Premium TV channels
Flat-panel TV
Food and drink
Espresso maker
Oven
Dishwasher
Cookware, dishware, and utensils
Ice maker
Full-sized refrigerator/freezer
Coffee/tea maker
Free bottled water
Freezer
Microwave
Stovetop
Toaster
Family friendly
In-room childcare (surcharge)
Free cribs/infant beds
More
Balcony
Washer/dryer
Iron/ironing board
Daily housekeeping
Free local calls
Kitchen
Guidebooks or recommendations
Separate dining area
Window screens
In-room massage available
Ceiling fan
In-room safe
Phone
Restaurant dining guide
Free international calls
Room service (limited hours)
Free newspaper
Free long-distance calls
Turndown service
Slippers
Non-Smoking
Laundry detergent
Estate 4 Bedroom Beach Level Suite
Sleeps: 8 guests
Ocean view
Members get access to exclusive rates
About the room:
Maximum room capacity:
8 guests

(up to 8 adults, up to 6 children)
Room facilities:
Bedroom
Linens provided
Blackout drapes/curtains
Premium bedding
Egyptian-cotton sheets
Desk
In-room climate control (air conditioning)
Hypo-allergenic bedding available
Bathroom
Separate bathtub and shower
Towels provided
Free toiletries
Bathrobes
Hair dryer
Designer toiletries
Entertainment
DVD player
Pay movies
iPod docking station
Cable TV service
Premium TV channels
Flat-panel TV
Food and drink
Espresso maker
Oven
Dishwasher
Cookware, dishware, and utensils
Ice maker
Full-sized refrigerator/freezer
Coffee/tea maker
Free bottled water
Freezer
Microwave
Stovetop
Toaster
Family friendly
In-room childcare (surcharge)
Free cribs/infant beds
More
Balcony
Washer/dryer
Iron/ironing board
Daily housekeeping
Free local calls
Kitchen
Guidebooks or recommendations
Separate dining area
Window screens
In-room massage available
Ceiling fan
In-room safe
Phone
Restaurant dining guide
Free international calls
Room service (limited hours)
Free newspaper
Free long-distance calls
Turndown service
Slippers
Non-Smoking
Laundry detergent
Sleeps: 8 guests
Ocean view
Members get access to exclusive rates
About the room:
Maximum room capacity:
8 guests

(up to 6 adults, up to 4 children)
Room facilities:
Bedroom
Linens provided
Blackout drapes/curtains
Premium bedding
Egyptian-cotton sheets
Desk
In-room climate control (air conditioning)
Hypo-allergenic bedding available
Bathroom
Separate bathtub and shower
Towels provided
Free toiletries
Bathrobes
Hair dryer
Designer toiletries
Entertainment
DVD player
Pay movies
iPod docking station
Cable TV service
Premium TV channels
Flat-panel TV
Food and drink
Espresso maker
Oven
Dishwasher
Cookware, dishware, and utensils
Ice maker
Full-sized refrigerator/freezer
Coffee/tea maker
Free bottled water
Freezer
Microwave
Stovetop
Toaster
Family friendly
In-room childcare (surcharge)
Free cribs/infant beds
More
Balcony
Washer/dryer
Iron/ironing board
Daily housekeeping
Free local calls
Kitchen
Guidebooks or recommendations
Separate dining area
Window screens
In-room massage available
Ceiling fan
In-room safe
Phone
Restaurant dining guide
Free international calls
Room service (limited hours)
Free newspaper
Free long-distance calls
Turndown service
Slippers
Non-Smoking
Laundry detergent
Members get access to exclusive rates
About the room:
Maximum room capacity:
10 guests

(up to 10 adults, up to 6 children)
Room facilities:
Bedroom
Linens provided
Blackout drapes/curtains
Premium bedding
Egyptian-cotton sheets
Desk
In-room climate control (air conditioning)
Hypo-allergenic bedding available
Bathroom
Separate bathtub and shower
Towels provided
Free toiletries
Bathrobes
Hair dryer
Designer toiletries
Entertainment
DVD player
Pay movies
iPod docking station
Cable TV service
Premium TV channels
Flat-panel TV
Food and drink
Espresso maker
Oven
Dishwasher
Cookware, dishware, and utensils
Ice maker
Full-sized refrigerator/freezer
Coffee/tea maker
Free bottled water
Freezer
Microwave
Stovetop
Toaster
Family friendly
In-room childcare (surcharge)
Free cribs/infant beds
More
Balcony
Washer/dryer
Iron/ironing board
Daily housekeeping
Free local calls
Kitchen
Guidebooks or recommendations
Separate dining area
Window screens
In-room massage available
Ceiling fan
In-room safe
Phone
Restaurant dining guide
Free international calls
Room service (limited hours)
Free newspaper
Free long-distance calls
Turndown service
Slippers
Non-Smoking
Laundry detergent
Sleeps: 10 guests
Ocean view
Members get access to exclusive rates
About the room:
Maximum room capacity:
10 guests

(up to 10 adults, up to 6 children)
Room facilities:
Bedroom
Linens provided
Blackout drapes/curtains
Premium bedding
Egyptian-cotton sheets
Desk
In-room climate control (air conditioning)
Hypo-allergenic bedding available
Bathroom
Separate bathtub and shower
Towels provided
Free toiletries
Bathrobes
Hair dryer
Designer toiletries
Entertainment
DVD player
Pay movies
iPod docking station
Cable TV service
Premium TV channels
Flat-panel TV
Food and drink
Espresso maker
Oven
Dishwasher
Cookware, dishware, and utensils
Ice maker
Full-sized refrigerator/freezer
Coffee/tea maker
Free bottled water
Freezer
Microwave
Stovetop
Toaster
Family friendly
In-room childcare (surcharge)
Free cribs/infant beds
More
Balcony
Washer/dryer
Iron/ironing board
Daily housekeeping
Free local calls
Kitchen
Guidebooks or recommendations
Separate dining area
Window screens
In-room massage available
Ceiling fan
In-room safe
Phone
Restaurant dining guide
Free international calls
Room service (limited hours)
Free newspaper
Free long-distance calls
Turndown service
Slippers
Non-Smoking
Laundry detergent
Sleeps: 10 guests
Ocean view
Members get access to exclusive rates
About the room:
Maximum room capacity:
10 guests
Room facilities:
Bedroom
Linens provided
Blackout drapes/curtains
Premium bedding
Egyptian-cotton sheets
Desk
In-room climate control (air conditioning)
Hypo-allergenic bedding available
Bathroom
Separate bathtub and shower
Towels provided
Free toiletries
Bathrobes
Hair dryer
Designer toiletries
Entertainment
DVD player
Pay movies
iPod docking station
Cable TV service
Premium TV channels
Flat-panel TV
Food and drink
Espresso maker
Oven
Dishwasher
Cookware, dishware, and utensils
Ice maker
Full-sized refrigerator/freezer
Coffee/tea maker
Free bottled water
Freezer
Microwave
Stovetop
Toaster
Family friendly
In-room childcare (surcharge)
Free cribs/infant beds
More
Balcony
Washer/dryer
Iron/ironing board
Daily housekeeping
Free local calls
Kitchen
Guidebooks or recommendations
Separate dining area
Window screens
In-room massage available
Ceiling fan
In-room safe
Phone
Restaurant dining guide
Free international calls
Room service (limited hours)
Free newspaper
Free long-distance calls
Turndown service
Slippers
Non-Smoking
Laundry detergent
Sleeps: 20 guests
Ocean view
Members get access to exclusive rates
About the room:
Maximum room capacity:
20 guests

(up to 16 adults, up to 15 children)
Room facilities:
Bedroom
Linens provided
Blackout drapes/curtains
Premium bedding
Egyptian-cotton sheets
Desk
In-room climate control (air conditioning)
Hypo-allergenic bedding available
Bathroom
Separate bathtub and shower
Towels provided
Free toiletries
Bathrobes
Hair dryer
Designer toiletries
Entertainment
DVD player
Pay movies
iPod docking station
Cable TV service
Premium TV channels
Flat-panel TV
Food and drink
Espresso maker
Oven
Dishwasher
Cookware, dishware, and utensils
Ice maker
Full-sized refrigerator/freezer
Coffee/tea maker
Free bottled water
Freezer
Microwave
Stovetop
Toaster
Family friendly
In-room childcare (surcharge)
Free cribs/infant beds
More
Balcony
Washer/dryer
Iron/ironing board
Daily housekeeping
Free local calls
Kitchen
Guidebooks or recommendations
Separate dining area
Window screens
In-room massage available
Ceiling fan
In-room safe
Phone
Restaurant dining guide
Free international calls
Room service (limited hours)
Free newspaper
Free long-distance calls
Turndown service
Slippers
Non-Smoking
Laundry detergent
Adults Only Grace Bay 1 Bedroom Suite
Sleeps: 2 guests
Ocean view
Members get access to exclusive rates
About the room:
Maximum room capacity:
2 guests
Room facilities:
Bedroom
Linens provided
Blackout drapes/curtains
Premium bedding
Egyptian-cotton sheets
Desk
In-room climate control (air conditioning)
Hypo-allergenic bedding available
Bathroom
Separate bathtub and shower
Towels provided
Free toiletries
Bathrobes
Hair dryer
Designer toiletries
Entertainment
DVD player
Pay movies
iPod docking station
Cable TV service
Premium TV channels
Flat-panel TV
Food and drink
Espresso maker
Oven
Dishwasher
Cookware, dishware, and utensils
Ice maker
Full-sized refrigerator/freezer
Coffee/tea maker
Free bottled water
Kitchenette
Freezer
Microwave
Stovetop
Toaster
Family friendly
In-room childcare (surcharge)
More
Balcony
Washer/dryer
Iron/ironing board
Daily housekeeping
Free local calls
Guidebooks or recommendations
Separate dining area
Window screens
In-room massage available
Ceiling fan
In-room safe
Phone
Restaurant dining guide
Free international calls
Room service (limited hours)
Free newspaper
Free long-distance calls
Turndown service
Slippers
Non-Smoking
Laundry detergent
Members get access to exclusive rates
About the room:
Maximum room capacity:
8 guests

(up to 8 adults, up to 4 children)
Room facilities:
Bedroom
Linens provided
Blackout drapes/curtains
Premium bedding
Egyptian-cotton sheets
Desk
In-room climate control (air conditioning)
Hypo-allergenic bedding available
Bathroom
Separate bathtub and shower
Towels provided
Free toiletries
Bathrobes
Hair dryer
Designer toiletries
Entertainment
DVD player
Pay movies
iPod docking station
Cable TV service
Premium TV channels
Flat-panel TV
Food and drink
Espresso maker
Oven
Dishwasher
Cookware, dishware, and utensils
Ice maker
Full-sized refrigerator/freezer
Coffee/tea maker
Free bottled water
Freezer
Microwave
Stovetop
Toaster
Family friendly
In-room childcare (surcharge)
Free cribs/infant beds
More
Balcony
Washer/dryer
Iron/ironing board
Daily housekeeping
Free local calls
Kitchen
Guidebooks or recommendations
Separate dining area
Window screens
In-room massage available
Ceiling fan
In-room safe
Phone
Restaurant dining guide
Free international calls
Room service (limited hours)
Free newspaper
Free long-distance calls
Turndown service
Slippers
Non-Smoking
Laundry detergent
Sleeps: 20 guests
Ocean view
Members get access to exclusive rates
About the room:
Maximum room capacity:
20 guests

(up to 20 adults, up to 19 children)
Room facilities:
Bedroom
Linens provided
Blackout drapes/curtains
Premium bedding
Egyptian-cotton sheets
Desk
In-room climate control (air conditioning)
Hypo-allergenic bedding available
Bathroom
Separate bathtub and shower
Towels provided
Free toiletries
Bathrobes
Hair dryer
Designer toiletries
Entertainment
DVD player
Pay movies
iPod docking station
Cable TV service
Premium TV channels
Flat-panel TV
Food and drink
Espresso maker
Oven
Dishwasher
Cookware, dishware, and utensils
Ice maker
Full-sized refrigerator/freezer
Coffee/tea maker
Free bottled water
Freezer
Microwave
Stovetop
Toaster
Family friendly
In-room childcare (surcharge)
Free cribs/infant beds
More
Balcony
Washer/dryer
Iron/ironing board
Daily housekeeping
Free local calls
Kitchen
Guidebooks or recommendations
Separate dining area
Window screens
In-room massage available
Ceiling fan
In-room safe
Phone
Restaurant dining guide
Free international calls
Room service (limited hours)
Free newspaper
Free long-distance calls
Turndown service
Slippers
Non-Smoking
Laundry detergent
Sleeps: 18 guests
Ocean view
Members get access to exclusive rates
About the room:
Maximum room capacity:
18 guests

(up to 18 adults, up to 10 children)
Room facilities:
Bedroom
Linens provided
Blackout drapes/curtains
Premium bedding
Egyptian-cotton sheets
Desk
In-room climate control (air conditioning)
Hypo-allergenic bedding available
Bathroom
Separate bathtub and shower
Towels provided
Free toiletries
Bathrobes
Hair dryer
Designer toiletries
Entertainment
DVD player
Pay movies
iPod docking station
Cable TV service
Premium TV channels
Flat-panel TV
Food and drink
Espresso maker
Oven
Dishwasher
Cookware, dishware, and utensils
Ice maker
Full-sized refrigerator/freezer
Coffee/tea maker
Free bottled water
Freezer
Microwave
Stovetop
Toaster
Family friendly
In-room childcare (surcharge)
Free cribs/infant beds
More
Balcony
Washer/dryer
Iron/ironing board
Daily housekeeping
Free local calls
Kitchen
Guidebooks or recommendations
Separate dining area
Window screens
In-room massage available
Ceiling fan
In-room safe
Phone
Restaurant dining guide
Free international calls
Room service (limited hours)
Free newspaper
Free long-distance calls
Turndown service
Slippers
Non-Smoking
Laundry detergent
Adults Only Grace Bay 2 Bedroom Suite
Sleeps: 4 guests
Ocean view
Members get access to exclusive rates
About the room:
Maximum room capacity:
4 guests
Room facilities:
Bedroom
Linens provided
Blackout drapes/curtains
Premium bedding
Egyptian-cotton sheets
Desk
In-room climate control (air conditioning)
Hypo-allergenic bedding available
Bathroom
Separate bathtub and shower
Towels provided
Free toiletries
Bathrobes
Hair dryer
Designer toiletries
Entertainment
DVD player
Pay movies
iPod docking station
Cable TV service
Premium TV channels
Flat-panel TV
Food and drink
Espresso maker
Oven
Dishwasher
Cookware, dishware, and utensils
Ice maker
Full-sized refrigerator/freezer
Coffee/tea maker
Free bottled water
Freezer
Microwave
Stovetop
Toaster
Family friendly
In-room childcare (surcharge)
More
Balcony
Washer/dryer
Iron/ironing board
Daily housekeeping
Free local calls
Kitchen
Guidebooks or recommendations
Separate dining area
Window screens
In-room massage available
Ceiling fan
In-room safe
Phone
Restaurant dining guide
Free international calls
Room service (limited hours)
Free newspaper
Free long-distance calls
Turndown service
Slippers
Non-Smoking
Laundry detergent
Sign up for instant access
Exclusive hand-picked offers
1,315,267 followers
---