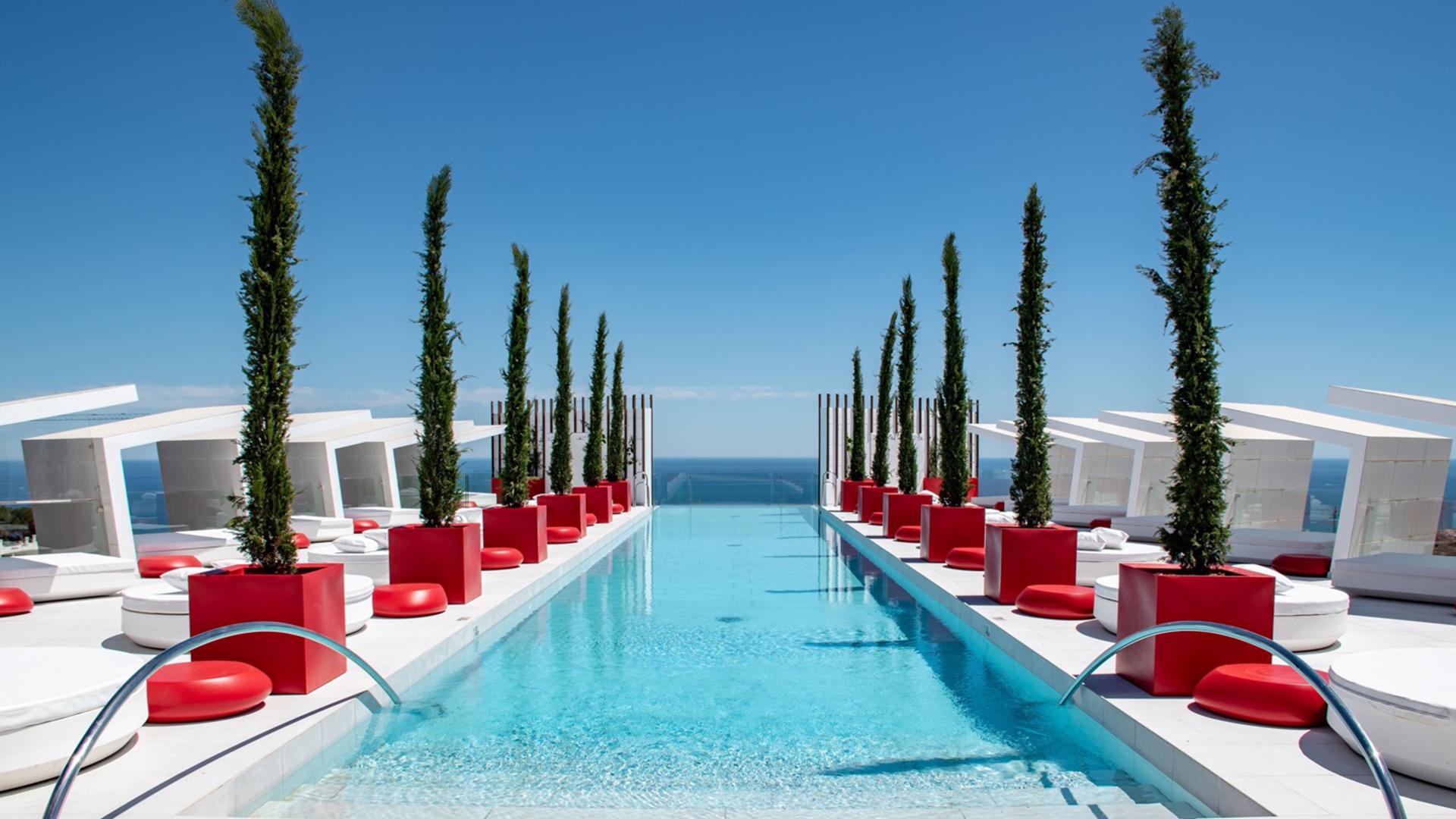 Sun-Kissed Escape on Spain's Costa del Sol with Daily Dining
It's easy to holiday in a country that is devoted to living the good life, and Spain's south coast is no exception. Holiday like a VIP in Costa del Sol, staying at the glamorous Higuerón Hotel Málaga, CURIO Collection by Hilton, a coastal gem brought to you by the iconic Hilton brand located just 20 minutes from Málaga.
Leave the kids behind at this adults-reccommended hotel and indulge in a sun-kissed escape with daily breakfast and nightly dinners included, plus a bottle of Cava on arrival, complimentary transfers from the hotel to the pristine beach and 10% discount on wellness and beauty treatments.
package Options
STYLISH ESCAPE
King Guest Room
Inclusion highlights:
Inclusions valid for two adults
Daily breakfast at the elegant MED restaurant
Nightly three-course dinner with an array of local and international delights
A bottle of Cava on arrival
VIP UPGRADE
King Deluxe Room with Partial Sea View
Inclusion highlights:
Inclusions valid for two adults
Daily breakfast at the elegant MED restaurant
Nightly three-course dinner with an array of local and international delights
A bottle of Cava on arrival
STYLISH ESCAPE
King Guest Room
Inclusion highlights:
Inclusions valid for two adults
Daily breakfast at the elegant MED restaurant
Nightly three-course dinner with an array of local and international delights
A bottle of Cava on arrival
VIP UPGRADE
King Deluxe Room with Partial Sea View
Inclusion highlights:
Inclusions valid for two adults
Daily breakfast at the elegant MED restaurant
Nightly three-course dinner with an array of local and international delights
A bottle of Cava on arrival
STYLISH ESCAPE
King Guest Room
Inclusion highlights:
Inclusions valid for two adults
Daily breakfast at the elegant MED restaurant
Nightly three-course dinner with an array of local and international delights
A bottle of Cava on arrival
VIP UPGRADE
King Deluxe Room with Partial Sea View
Inclusion highlights:
Inclusions valid for two adults
Daily breakfast at the elegant MED restaurant
Nightly three-course dinner with an array of local and international delights
A bottle of Cava on arrival
STYLISH ESCAPE
King Guest Room
Inclusion highlights:
Inclusions valid for two adults
Daily breakfast at the elegant MED restaurant
Nightly three-course dinner with an array of local and international delights
A bottle of Cava on arrival
VIP UPGRADE
King Deluxe Room with Partial Sea View
Inclusion highlights:
Inclusions valid for two adults
Daily breakfast at the elegant MED restaurant
Nightly three-course dinner with an array of local and international delights
A bottle of Cava on arrival