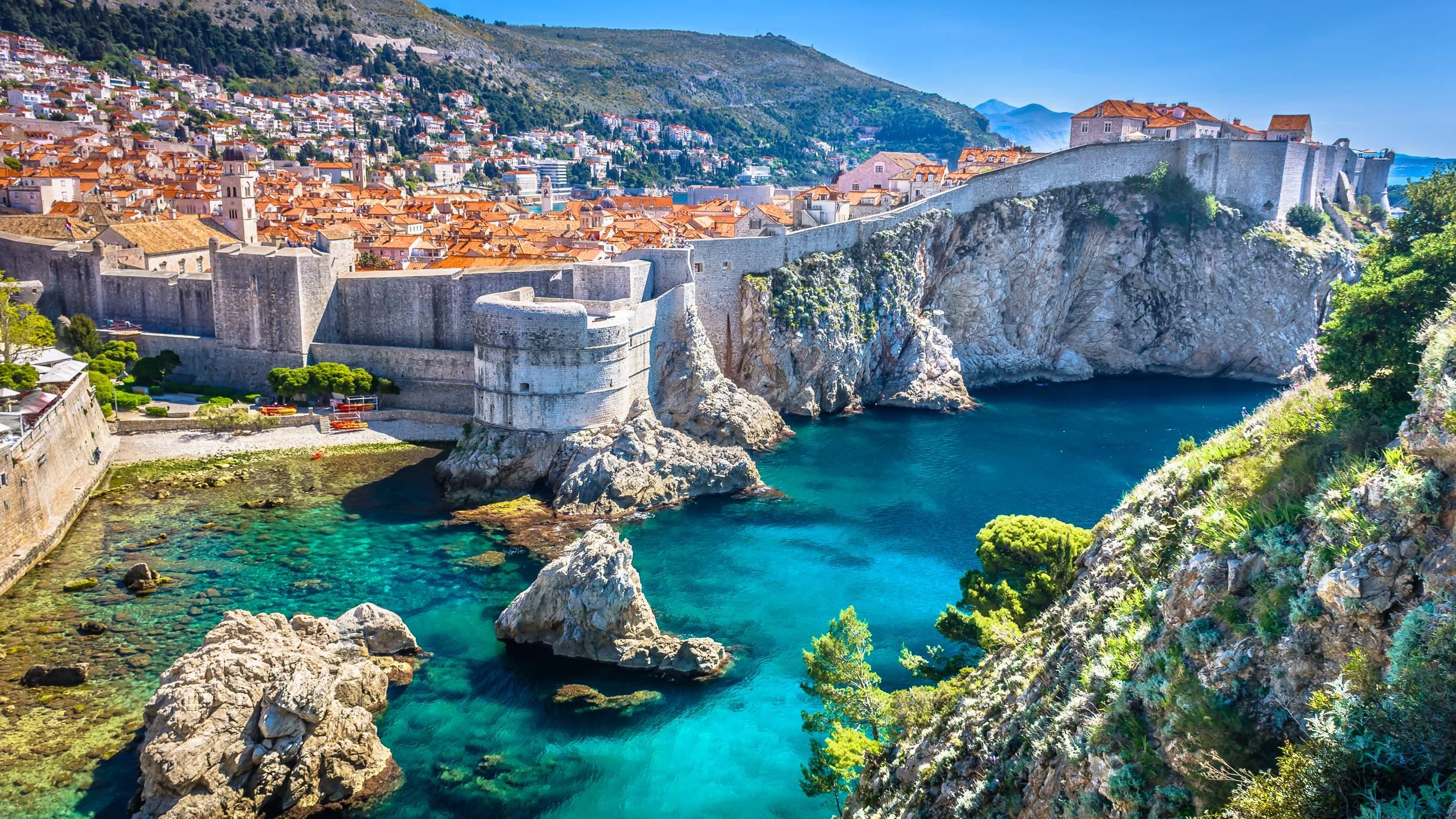 Enchanting Croatia: Eight-Day Luxury Small-Group Tour of UNESCO-Listed Sights, Natural Scenery and Coastal Beauty
Journey to Croatia, a striking country graced with an intriguing blend of history, culture and natural beauty on an eight-day, luxury small-group tour (max. 16 travellers). Be mesmerised as you soak up the spectacular natural scenery of UNESCO World Heritage-listed Plitvice Lakes National Park, explore historic cities exuding medieval charm including Split and Zagreb, spend a full day on the enchanting island of Hvar, take in the majesty of Dubrovnik with its UNESCO World Heritage-listed sites and Old Town and discover charming coastal towns off the beaten track.
Your tour includes seven nights of boutique luxury accommodation, daily breakfast and hand-picked gourmet experiences including a private wine tasting on the Adriatic coast and an oyster tasting on the Pelješac Peninsula, return airport transfers and private transportation, the services of expert English-speaking local guides and more.
Extend your tour and spend four days exploring neighbouring Montenegro, visiting the magnificent Lovćen National Park, enchanting Kotor and the largest lake in the Balkan Peninsula – Skadar Lake.
package Options
Inclusion highlights:
Inclusions valid for one person based on twin share – you must purchase two packages
Seven nights' accommodation in luxury boutique hotels including two nights at the Esplanade Zagreb Hotel, one night at the elegant Hotel Bastion, Zadar, two nights at Cornaro Hotel in Split and two nights in a stunning room overlooking the Adriatic Sea at Hotel Ariston in Dubrovnik
Daily breakfast plus a selection of dining experiences including welcome and farewell dinners, an oyster tasting in Ston, and a wine tasting along the Pelješac Peninsula
A walking guided tour of the spectacular sights of Zagreb
Inclusion highlights:
Inclusions valid for one person based on twin share – you must purchase two packages
Seven nights' accommodation in luxury boutique hotels including two nights at the Esplanade Zagreb Hotel, one night at the elegant Hotel Bastion, Zadar, two nights at Cornaro Hotel in Split and two nights in a stunning room overlooking the Adriatic Sea at Hotel Ariston in Dubrovnik
Daily breakfast plus a selection of dining experiences including welcome and farewell dinners, an oyster tasting in Ston, and a wine tasting along the Pelješac Peninsula
A walking guided tour of the spectacular sights of Zagreb
LOW SEASON – SOLO TRAVELLER
Inclusion highlights:
Inclusions valid for one person (solo traveller)
Seven nights' accommodation in luxury boutique hotels including two nights at the Esplanade Zagreb Hotel, one night at the elegant Hotel Bastion, Zadar, two nights at Cornaro Hotel in Split and two nights in a stunning room overlooking the Adriatic Sea at Hotel Ariston in Dubrovnik
Daily breakfast plus a selection of dining experiences including welcome and farewell dinners, an oyster tasting in Ston, and a wine tasting along the Pelješac Peninsula
A walking guided tour of the spectacular sights of Zagreb
HIGH SEASON - SOLO TRAVELLER
Inclusion highlights:
Inclusions valid for one person (solo traveller)
Seven nights' accommodation in luxury boutique hotels including two nights at the Esplanade Zagreb Hotel, one night at the elegant Hotel Bastion, Zadar, two nights at Cornaro Hotel in Split and two nights in a stunning room overlooking the Adriatic Sea at Hotel Ariston in Dubrovnik
Daily breakfast plus a selection of dining experiences including welcome and farewell dinners, an oyster tasting in Ston, and a wine tasting along the Pelješac Peninsula
A walking guided tour of the spectacular sights of Zagreb