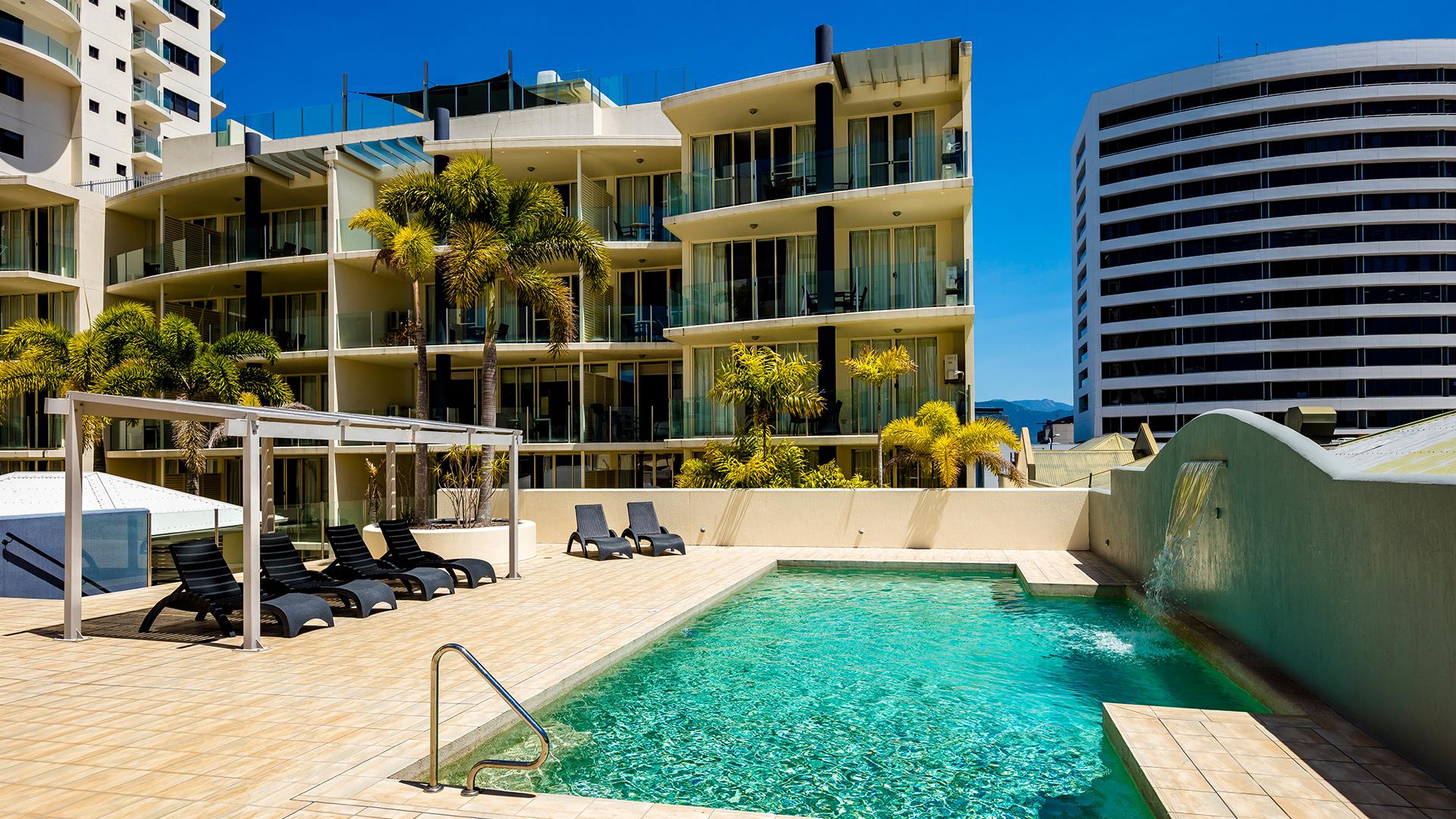 Jack & Newell Holiday Apartments
Top-Rated Waterfront Family Apartment Escape in the Heart of Cairns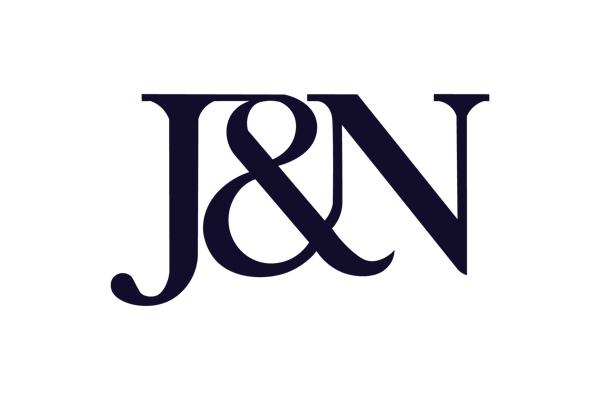 Embrace the laidback vibes of Cairns with a relaxing waterfront stay at the modern, centrally located Jack & Newell Holiday Apartments – currently ranked in the top three hotels in the city on Tripadvisor. Easily recognisable thanks to the beautiful, heritage-listed façade dating back to 1911, this boutique property offers a collection of self-contained apartments fitted with modern amenities, and a sparkling pool to make the most of Queensland's balmy weather.
Pick between a two-bedroom apartment for four or a three-bedroom apartment for six, located a leisurely walk from Reef Fleet Terminal (where you can hop on a Great Barrier Reef cruise), the iconic Esplanade and the city's boutique shops, trendy restaurants and vibrant entertainment.
Your handpicked inclusions:
Your choice of a bottle of sparkling wine or six-pack of local beers on arrival
Make the most of your last day with guaranteed 11am checkout
Indulge with a 10% discount at the popular Wharf One Cafe
Stay before 31 March 2021 and receive A$40 dining credit for Wharf One Cafe
Enjoy a stress-free escape with complimentary Wi-Fi and daily self-parking for one car
Travelling as a larger group? Choose a spacious, beautifully appointed three-bedroom apartment for up to six guests.
Water-View Upgrades available: Upgrade your two or three-bedroom apartment to a Water-View Apartment, offering unparalleled views over the Coral Sea from private balconies.
Family Aquarium Upgrade: Uncover the secrets of Cairns Aquarium with an incredible Aquarium by Twilight Experience and enjoy exclusive after-hours entry, a two-hour ecologist tour, and a three-course dinner at Dundee's Restaurant. Two-Bedroom Family Aquarium Upgrade packages are valid for two adults and two children (aged 14 years and under).
Ultimate Family Upgrade: Choose an Ultimate Family Package for a stress-free escape, including return private airport transfers and a family dining experience for two adults and two children at popular seafood restaurant Tha Fish. Two-Bedroom Ultimate Family Upgrade packages are valid for two adults and two children (aged 14 years and under).
package Options
Select your package type
Two-Bedroom Standard Apartment
The perfect family escape, the apartment features two bedrooms and two bathrooms, a fully equipped kitchen, private balcony and laundry facilities
Room Size: 120 m²
Inclusion highlights:
Bottle of sparkling wine or six-pack of local beers on arrival
10% discount at Wharf One Cafe (plus, stay before 31 March 2021 and receive A$40 bonus dining credit)
Complimentary Wi-Fi and self-parking for one car throughout your stay
Guaranteed 11am checkout
Three-Bedroom Standard Apartment
Ultra-spacious and coastal themed, the three-bedroom, two-bathroom apartment is ideal for a group of six, with with a private balcony, fully equipped kitchen and laundry facilities
Room Size: 150 m²
Inclusion highlights:
Bottle of sparkling wine or six-pack of local beers on arrival
10% discount at Wharf One Cafe (plus, stay before 31 March 2021 and receive A$40 bonus dining credit)
Complimentary Wi-Fi and self-parking for one car throughout your stay
Guaranteed 11am checkout
TWO-BEDROOM WATER-VIEW UPGRADE
Two-Bedroom Water-View Apartment
Take in glittering views over Trinity Inlet from your private balcony when you upgrade to the self-contained Two-Bedroom Water-View Apartment for four
Room Size: 120 m²
Inclusion highlights:
Bottle of sparkling wine or six-pack of local beers on arrival
10% discount at Wharf One Cafe (plus, stay before 31 March 2021 and receive A$40 bonus dining credit)
Complimentary Wi-Fi and self-parking for one car throughout your stay
Guaranteed 11am checkout
THREE-BEDROOM WATER-VIEW UPGRADE
Three-Bedroom Water-View Apartment
Take in glittering water views and enjoy plenty of space in this expansive three-bedroom, two-bathroom apartment, complete with private balcony, laundry facilities and fully equipped kitchen
Room Size: 150 m²
Inclusion highlights:
Bottle of sparkling wine or six-pack of local beers on arrival
10% discount at Wharf One Cafe (plus, stay before 31 March 2021 and receive A$40 bonus dining credit)
Complimentary Wi-Fi and self-parking for one car throughout your stay
Guaranteed 11am checkout
TWO-BEDROOM FAMILY AQUARIUM UPGRADE
Two-Bedroom Water-View Apartment
Take in glittering views over Trinity Inlet from your private balcony when you upgrade to the self-contained Two-Bedroom Water-View Apartment for four
Room Size: 120 m²
Inclusion highlights:
Aquarium by Twilight Experience at Cairns Aquarium with exclusive after-hours entry, two-hour ecologist tour and three-course dinner at Dundee's Restaurant
Bottle of sparkling wine or six-pack of local beers on arrival
10% discount at Wharf One Cafe (plus, stay before 31 March 2021 and receive A$40 bonus dining credit)
Complimentary Wi-Fi and self-parking for one car throughout your stay
TWO-BEDROOM ULTIMATE FAMILY UPGRADE
Two-Bedroom Water-View Apartment
Take in glittering views over Trinity Inlet from your private balcony when you upgrade to the self-contained Two-Bedroom Water-View Apartment for four
Room Size: 120 m²
Inclusion highlights:
Family dining experience for two adults and two children at the award-winning Tha Fish restaurant
Private return Cairns Airport transfers with meet-and-greet service
Bottle of sparkling wine or six-pack of local beers on arrival
10% discount at Wharf One Cafe (plus, stay before 31 March 2021 and receive A$40 bonus dining credit)