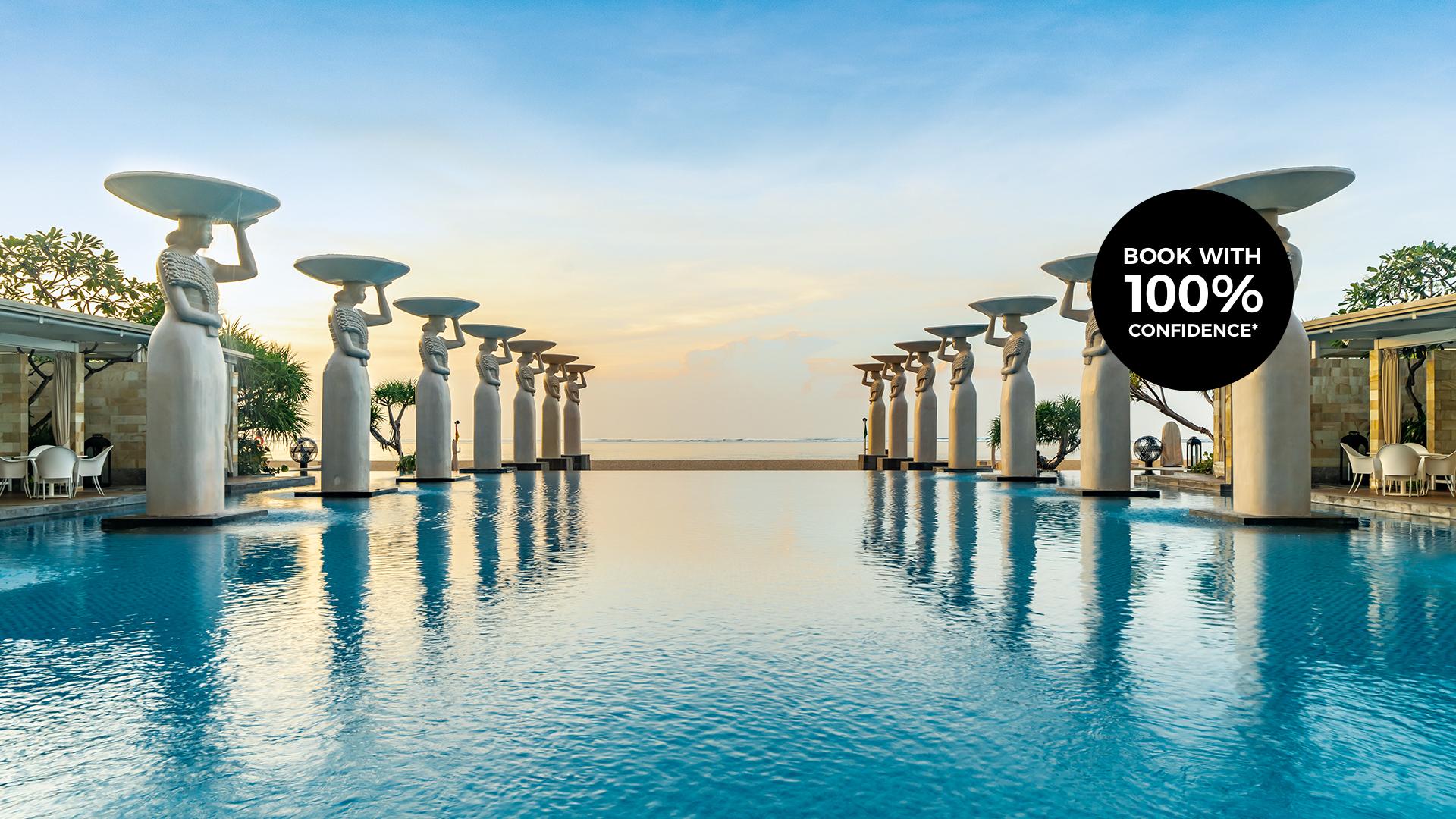 Mulia Villas
Bali's #1 Resort with Private Pool, 24-Hour Butler Service, Daily Dining, Massages & Cocktails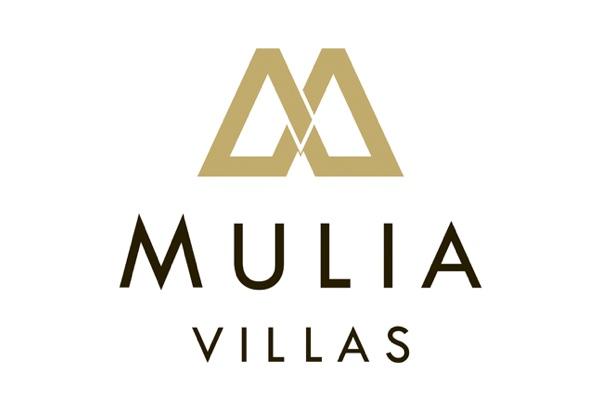 Discover the height of opulence at the five-star Mulia Villas, Nusa Dua – voted the #1 resort in Indonesia and the #2 resort in the world by Condé Nast Traveler Readers' Choice Awards 2020.
Staying in a celebrity-style villa complete with a private hydrotherapy swimming pool, you won't have to leave your retreat or lift a finger on this indulgent escape thanks to 24-hour butler service. Each intimate haven is ensconced in tranquil gardens and features luxurious amenities, plush bedding and bespoke touches, offering guests a spacious sanctuary away from it all.
The award-winning complex will exceed your expectation of paradise with its myriad luxe facilities. Plunge into one of six swimming pools, from the infinity-style Oasis Pool fringed with cabanas to the Balinese-inspired Ocean Pool complete with a swim-up bar. Experience exceptional cuisine at a host of bars and restaurants, including arguably the best buffet breakfast in Asia, and step out onto the secluded beachfront to sink your toes into a luxurious stretch of powder-white sands.
Your handpicked inclusions:
Indulge in a delicious daily breakfast, with à la carte options at the elegant Living Room or the Lounge, or arguably the best buffet in Asia at the Cafe
Feast with daily choice of buffet lunch or dinner, with innovative international dishes at the Cafe or elegant Chinese cuisine at Table8
Access exclusive Living Room and the Lounge benefits, including daily free-flow cocktails and hors d'oeuvres, and daily afternoon tea
Transcend into total bliss with four 30-minute massage treatments at the contemporary Mulia Spa
Have every need catered to with 24-hour butler service
Enjoy some me-time with Mulia Kidz Club access for one child (aged 3-8 years)
Stay informed with complimentary daily newspapers on request and stay connected with high-speed Wi-Fi
Condé Nast Traveler Readers' Choice Awards 2020: Number 1 Resort in Indonesia
Condé Nast Traveler Readers' Choice Awards 2020: Number 2 Resort in the World
Ocean-View Upgrade: Stunning Indian Ocean vistas await when you upgrade to a One-Bedroom Ocean Pool Villa.
Travelling with Family? Upgrade to a spacious Two-Bedroom Family Garden Pool Villa, with all packages valid for four people.
Book with 100% Confidence: If for whatever reason you don't want to go on your holiday, you can cancel right up to 14 days before check-in and get a 100% credit to use at Luxury Escapes for any other accommodation offer. Excludes flights, see the Fine Print for details.
5 to 14 nights from
Rp30.750.000
Incl. taxes & fees
Valued up to Rp93.689.620
Earn KrisFlyer miles on this holiday
Earn KrisFlyer miles on this holiday
package Options
Select your package type
One-Bedroom Garden Pool Villa
Ensconse yourself in a glamourous villa featuring private hydrotherapy swimming pool, personalised butler service and blissful garden views
Inclusion highlights:
Indulge in a delicious daily breakfast at Living Room, the Lounge or the Cafe
Daily choice of buffet lunch or dinner at the Cafe or Table8
Exclusive Living Room and the Lounge access, including daily free-flow cocktails and hors d'oeuvres, and daily afternoon tea
Transcend into total bliss with four 30-minute massage treatments at the contemporary Mulia Spa
Hotel
Total from
Rp30.750.000
Incl. taxes & fees
Valued up to Rp93.689.620
One-Bedroom Ocean Pool Villa
Soak up stunning ocean views from your enchanting villa featuring an abundance of space, private hydrotherapy swimming pool and personalised butler service
Inclusion highlights:
Indulge in a delicious daily breakfast at Living Room, the Lounge or the Cafe
Daily choice of buffet lunch or dinner at the Cafe or Table8
Exclusive Living Room and the Lounge access, including daily free-flow cocktails and hors d'oeuvres, and daily afternoon tea
Transcend into total bliss with four 30-minute massage treatments at the contemporary Mulia Spa
Hotel
Total from
Rp35.900.000
Incl. taxes & fees
Valued up to Rp114.142.789
Earn 2,549 KrisFlyer miles
Family Garden Pool Villa
Enjoy an abundance of free space for the whole family with two lavish bedrooms, private hydrotherapy swimming pool, personalised butler service and blissful garden views
Inclusion highlights:
Indulge in a delicious daily breakfast at Living Room, the Lounge or the Cafe
Daily choice of buffet lunch or dinner at the Cafe or Table8
Exclusive Living Room and the Lounge access, including daily free-flow cocktails and hors d'oeuvres, and daily afternoon tea
Transcend into total bliss with four 30-minute massage treatments at the contemporary Mulia Spa
Hotel
Total from
Rp46.150.000
Incl. taxes & fees
Valued up to Rp137.981.310
Earn 3,249 KrisFlyer miles