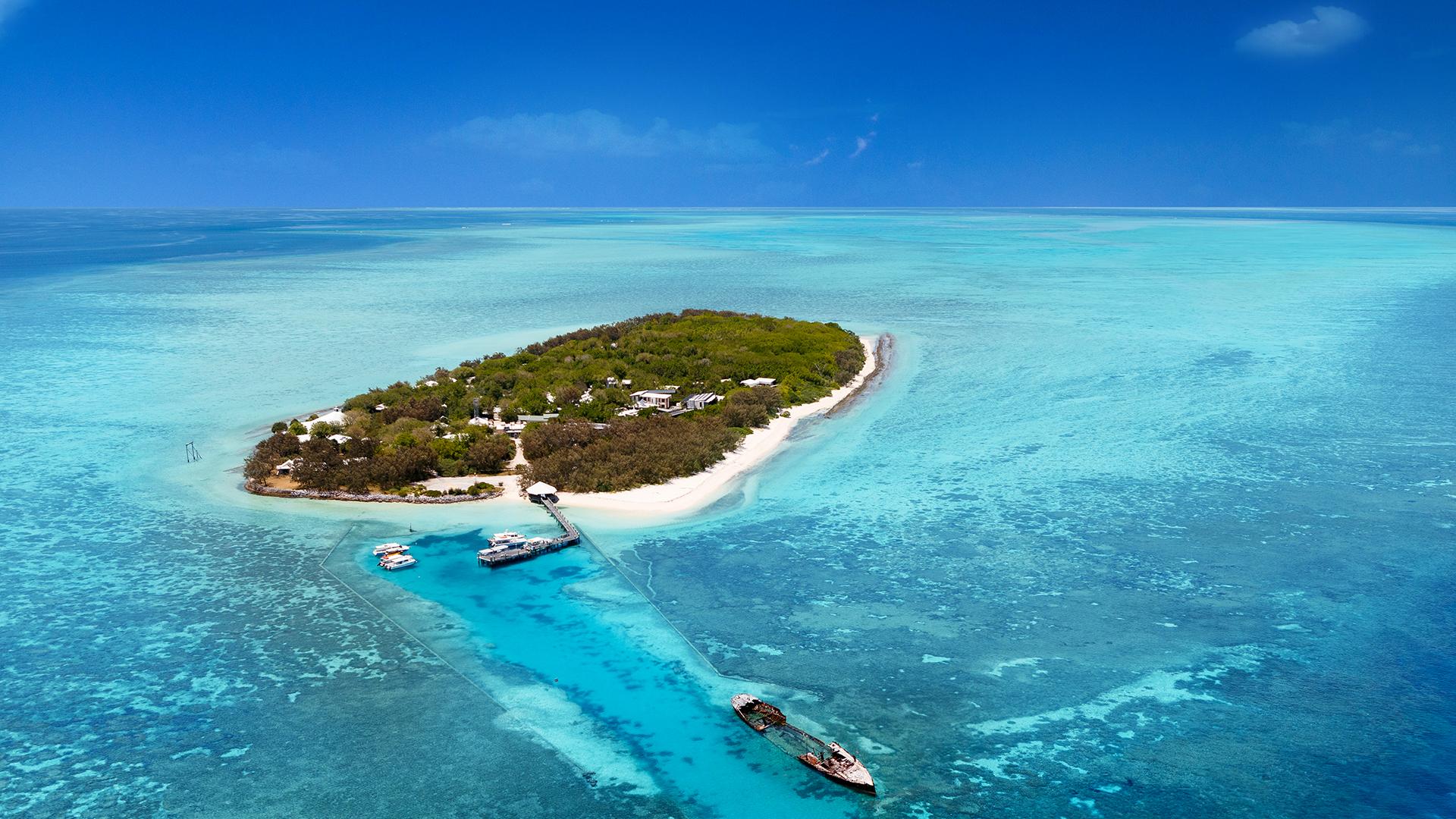 Incredible Great Barrier Reef Escape with Dining & Marine-Life Discovery Experiences
Indulge in nature's paradise, staying at Heron Island on the Southern Great Barrier Reef – one of the Seven Natural Wonders of the World. Spend five nights in a Turtle Room with daily buffet breakfast, two delicious dinners, a romantic picnic hamper with a bottle of wine, one nightly sunset drink each (your choice of beer, wine or sparkling) and A$100 spa credit per room. Plus, discover all the Great Barrier Reef has to offer with an I.Spy Semi-Submersible experience and a guided island Eco Tour so you can discover the local marine life, plus daily snorkel equipment hire and 20% off a PADI Discover Scuba Diving experience.
⏱Buy now, book later: Secure this deal now and choose your travel dates when you're ready (see Fine Print for details).
package Options
Inclusion highlights:
Inclusions valid for two adults
Daily buffet breakfast
Two complimentary dinners for two
One nightly sunset drink each at Baillie's Bar (your choice of beer, wine or sparkling)
A gourmet picnic hamper filled with treats accompanied by a bottle of wine, to enjoy anywhere you like on the island
Inclusion highlights:
Inclusions valid for two adults
BONUS romantic sunset cruise for two
Daily buffet breakfast
Two complimentary dinners for two
One nightly sunset drink each at Baillie's Bar (your choice of beer, wine or sparkling)
A gourmet picnic hamper filled with treats accompanied by a bottle of wine, to enjoy anywhere you like on the island
FAMILY UPGRADE
Turtle Family Room
Inclusion highlights:
Inclusions valid for two adults
Two children 12 & under stay free
BONUS romantic sunset cruise for two
Daily buffet breakfast
Two complimentary dinners for two
One nightly sunset drink each at Baillie's Bar (your choice of beer, wine or sparkling)
A gourmet picnic hamper filled with treats accompanied by a bottle of wine, to enjoy anywhere you like on the island
VIP FAMILY UPGRADE
Reef Family Room
Inclusion highlights:
Inclusions valid for two adults
Two children 12 & under stay free
BONUS romantic sunset cruise for two
Daily buffet breakfast
Two complimentary dinners for two
One nightly sunset drink each at Baillie's Bar (your choice of beer, wine or sparkling)
A gourmet picnic hamper filled with treats accompanied by a bottle of wine, to enjoy anywhere you like on the island
BEACHSIDE UPGRADE
Beachside Room
Inclusion highlights:
Inclusions valid for two adults
BONUS romantic sunset cruise for two
Daily buffet breakfast
Two complimentary dinners for two
One nightly sunset drink each at Baillie's Bar (your choice of beer, wine or sparkling)
A gourmet picnic hamper filled with treats accompanied by a bottle of wine, to enjoy anywhere you like on the island
*Price is indicative and based on sample return fares (inclusive of booking fees on Low Cost Carriers). To view live pricing, conduct a full search. Luxury Escapes full Terms and Conditions apply