1 to 7 Nights
packages available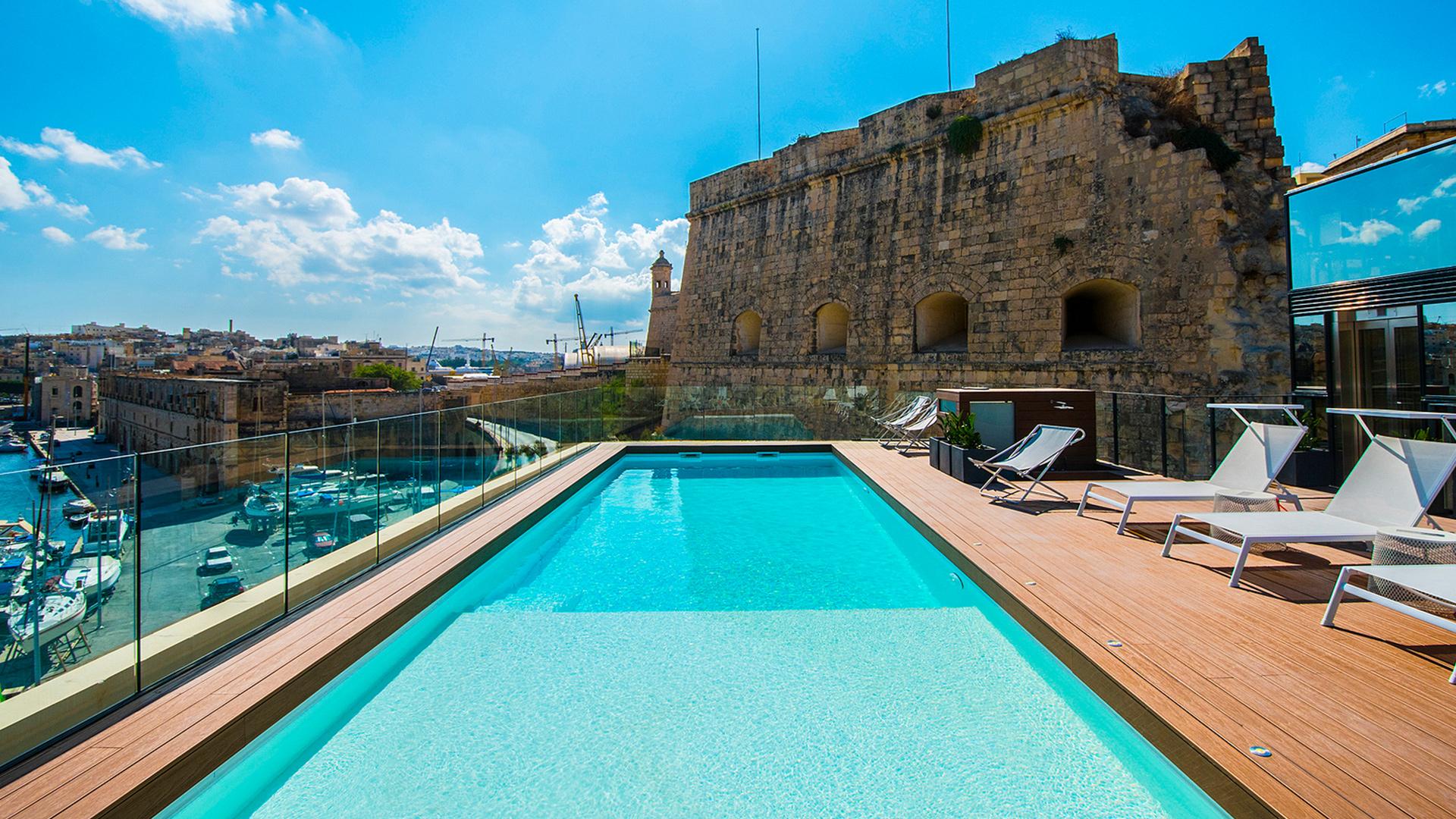 Cugó Gran Macina Grand Harbour
Malta Harbourside Suite Escape in Luxe Historic Fortress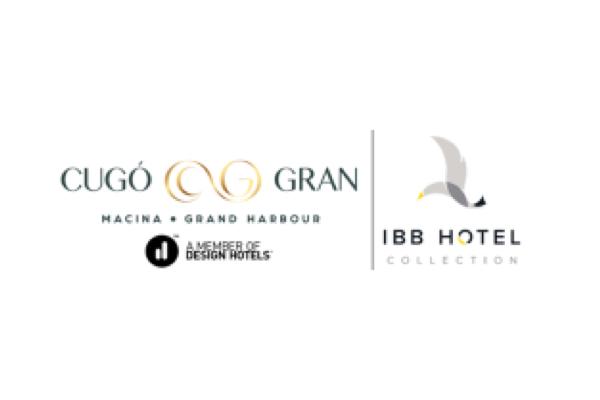 Experience a luxurious escape at Cugó Gran Macina Grand Harbour – a sophisticated hotel set within a restored historic fortress in dreamy Malta. Located on the Senglea harbour – a fortified city with a historic waterfront buzzing with cafés and restaurants – this charming hotel sets the stage for a magical stay in this sun-kissed destination.
Boasting 300 days of sunshine a year, unimaginable history and traditional sandstone buildings and bastions, Malta packs a whole lot of incredible culture into its small archipelago. Explore its hilltop towns, historic seaports, elegant fishing villages and pristine beaches with a stay in one of Malta's most impressive hotels, an iconic landmark transformed into an international retreat by acclaimed architect Edwin Mintoff.
Art and luxe facilities effortlessly blend in this exquisite harbourside retreat, originally built in 1554 and boasting ancient chalk-white walls, high-vaulted ceilings, Carrara marble and Maltese hard stone, an impressive rooftop pool with sweeping views and an elegant restaurant offering traditional Maltese cuisine.
Luxury Escapes inclusions (select nights)
Wake up to delicious daily breakfast (for stays of 2+ nights)
A welcome drink on arrival to celebrate your escape (for stays of 2+ nights)
Upgrade to the next room category, subject to availability (for stays of 4+ nights)
A bottle of wine on arrival (for stays of 5+ nights)
Want to elevate your stay? Upgrade to a palatial, split-level Senglea Suite, a lavish space complete with a beautiful outdoor terrace with serene views.
1 to 7 Nights packages available
package Options

Select your package type
Fortress Junior Suite
A unique, bright and spacious suite, complete with comfortable seating area, Italian furnishings and high ceilings
Size: 40 m²
Check-in: 2pm / Checkout: 11am
Package valid for up to two adults
Check-in: 2pm / Checkout: 11am
Package valid for up to two adults
Grand Harbour Suite
Palatial split-level suite with beautiful harbour views, separate living area, modern marble bathroom and a small kitchenette
Size: 75 m²
Option 1
HARBOUR-VIEW UPGRADE
Check-in: 2pm / Checkout: 11am
Package valid for up to two adults
Option 2
HARBOUR-VIEW UPGRADE
Check-in: 2pm / Checkout: 11am
Package valid for up to two adults
Corner Suite
Located in the adjacent building, this suite offers another level of privacy, sweeping views over the harbour, beautiful vaulted ceilings and a spacious lounge area
Size: 60 m²
Option 1
CORNER SUITE UPGRADE
Check-in: 2pm / Checkout: 11am
Package valid for up to two adults
Option 2
CORNER SUITE UPGRADE
Check-in: 2pm / Checkout: 11am
Package valid for up to two adults
Senglea Suite
Ultra-spacious, split-level suite with living and dining area, small kitchenette and beautiful terrace with serene views
Size: 90 m²
Check-in: 2pm / Checkout: 11am
Package valid for up to two adults
Check-in: 2pm / Checkout: 11am
Package valid for up to two adults