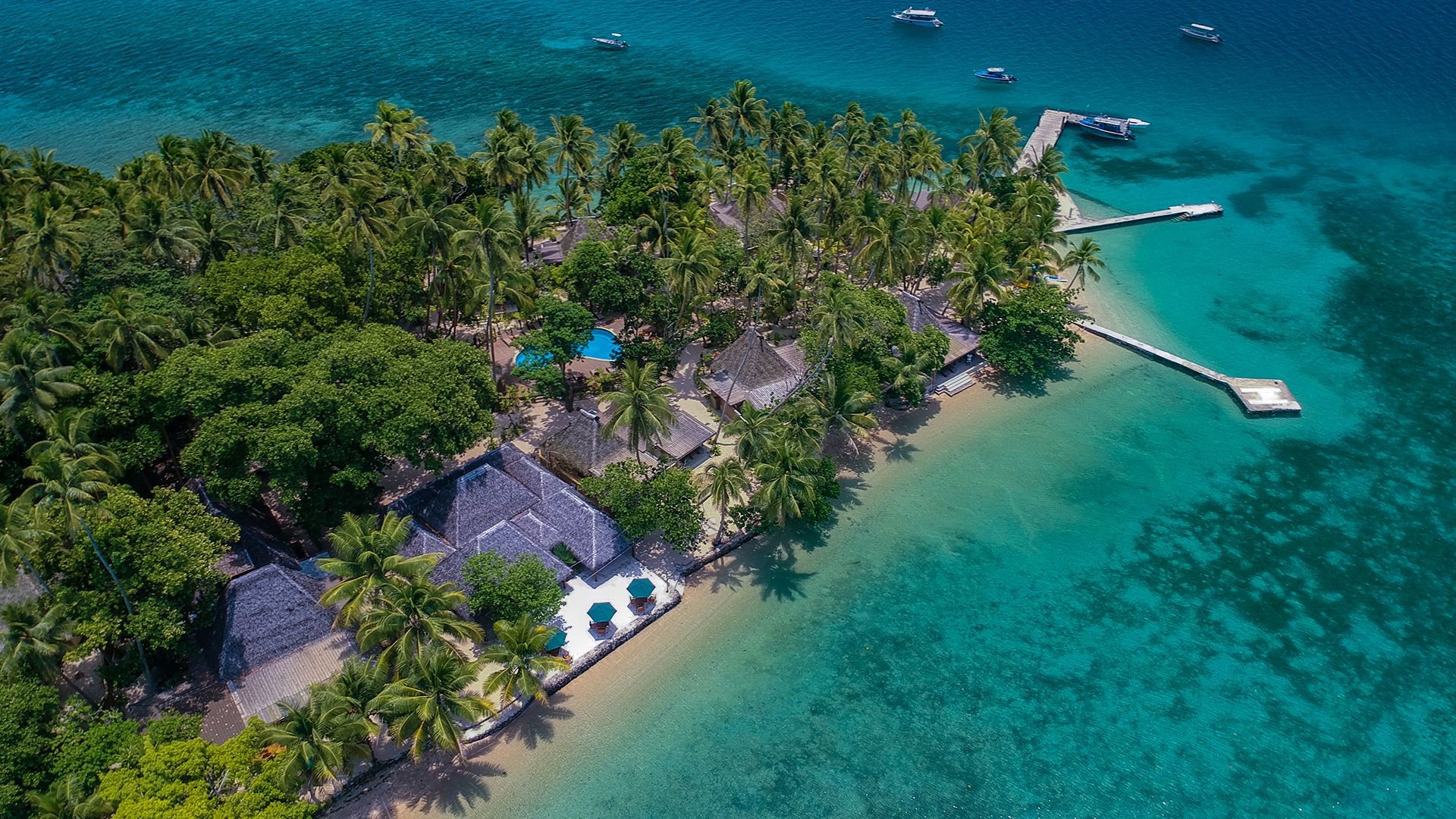 Fiji: 8-Day Small-Group Island Adventure with All-Inclusive Dining, Luxury Accommodation, Speedboat Transfers & Daily Diving or Wellness Experiences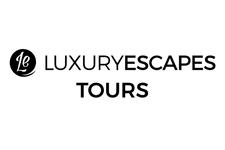 The vibrant reefs, mesmerising marine life and crystal-clear waters of Fiji are calling. Embark on an eight-day, small-group diving adventure (max. 16 travellers) into one of the world's most stunning archipelagos, home to exquisite soft coral reefs filled with undersea marvels and dazzling sands.
Discover why Fiji is dubbed the 'soft coral capital of the world' as you plunge into an underwater world boasting more than 390 species of flamboyant coral reefs and more than 1,200 fish species. Explore Fiji's breathtaking marine wonderland of skittle-coloured coral formations, with dives to the likes of Shark Reef, Epeli's Surprise, Picnic Mountain – a spectacular coral mountain – and The Playground – home to sea fans, reef sharks, morays, and turtles.
Your exciting adventure includes seven nights of luxe accommodation at the island oasis of Toberua Private Island Resort Fiji in a Deluxe Oceanfront Bure, a total of 10 dives, the services of a professional divemaster on each dive, all-inclusive daily dining throughout, roundtrip airport transfers and unique insider experiences.
Your tour includes:
Seven nights of luxe accommodation at Toberua Private Island Resort Fiji in a Deluxe Oceanfront Bure
All-inclusive dining with daily breakfast, three-course lunches and four-course dinners
Roundtrip speedboat transfers from Suva (Nausori) Airport
Choose between two incredible package options:
Package One – Dive Package
Ten dives in total, accompanied by a professional dive guide
Diving equipment including tanks, weights, BCD (buoyancy control device), regulator, mask, fins, wetsuit and air fills
Beginner to advanced dive options through the island's incredible reef ecosystems
Dive the colourful reefs and explore spectacular coral formations and marine life, including reef sharks white tip reef sharks, barracuda, tuna, eagle rays, giant clams, grey tip reef sharks and green sea turtles
Package Two – Wellness Package
Be treated to four indulgent pampering treatments, including a Toberua signature 90-minute massage, a 45-minute Bobo massage using traditional Fijian techniques passed down through the generations and 50-minute pedicure and manicure treatments with coconut sugar scrub and butter masque massage
Snorkel through the renowned Magic Reef, located near Toberua's outer reef, where you'll be treated to freshly baked treats
Snorkel through rainbow reef with a snorkel day trip to a nearby reef (runs most days)
Enjoy a day in the sun with a picnic island day trip, with plenty of time for a snorkel or to relax on the beachfront
Journey up river by kayak and enjoy the serenity of mangrove forest
Your journey takes you to: Suva– Toberua Island – Suva.
VIP Upgrade: Enjoy even more luxury when you stay in one of the two, luxurious Premium Oceanfront Bures, located mere steps away from the glistening waters of the ocean. This stylish and spacious sanctuary features traditional Fiji design and contemporary amenities — all of this right on the pristine sands of the resort's private beach. You will also be treated to one 60-minute signature massage per person: the perfect way to relax after a thrilling dive.
package Options
8 Days from
Includes taxes & fees
Valued up to HK$27,198
-41%
Sold out
Inclusion highlights:
Packages valid for one person (twin share) – you MUST purchase TWO packages
Includes private room with ensuite throughout tour with king or queen bed, or two bed options
Seven nights of luxe accommodation at Toberua Private Island Resort in a Deluxe Oceanfront Bure
All-inclusive dining with daily breakfast, three-course lunch and four-course dinner
Roundtrip speedboat transfers from Suva (Nausori) Airport
Choose between Package One – Certified Divers or Package Two – Wellness (state choice in the Special Comments field during checkout)
Package One – Certified Divers
Ten dives in total, accompanied by a professional dive guide
Diving equipment including tanks, weights, BCD (buoyancy control device), regulator, mask, fins, wetsuit and air fills
Beginner to advanced dive options through the island's incredible reef ecosystems
Dive the colourful reefs and explore spectacular coral formations and marine life, including reef sharks white tip reef sharks, barracuda, tuna, eagle rays, giant clams, grey tip reef sharks and green sea turtles
Dive through overhangs, caves and crevasses home to morays, sea fans and stunning hard and soft reefs
Dive in sea temperatures that average 25 to 28 degrees Celsius year-round
Package Two – Wellness
One 90-minute Toberua signature massage
One 45-minute Bobo massage
One 30-minute paradise manicure
One 30-minute paradise pedicure
Mangrove day trip
Picnic Island day trip
Snorkelling safari experience
Daily snorkel to a nearby reef
8 Days from
Includes taxes & fees
Valued up to HK$39,181
-38%
Sold out
Inclusion highlights:
Inclusions valid for one person (solo traveller)
Includes private room with ensuite throughout tour with king or queen bed
Seven nights of luxe accommodation at Toberua Private Island Resort in a Deluxe Oceanfront Bure
All-inclusive dining with daily breakfast, three-course lunch and four-course dinner
Roundtrip speedboat transfers from Suva (Nausori) Airport
Choose between Package One – Certified Divers or Package Two – Wellness (state choice in the Special Comments field during checkout)
Package One – Certified Divers
Ten dives in total, accompanied by a professional dive guide
Diving equipment including tanks, weights, BCD (buoyancy control device), regulator, mask, fins, wetsuit and air fills
Beginner to advanced dive options through the island's incredible reef ecosystems
Dive the colourful reefs and explore spectacular coral formations and marine life, including reef sharks white tip reef sharks, barracuda, tuna, eagle rays, giant clams, grey tip reef sharks and green sea turtles
Dive through overhangs, caves and crevasses home to morays, sea fans and stunning hard and soft reefs
Dive in sea temperatures that average 25 to 28 degrees Celsius year-round
Package Two – Wellness
One 90-minute Toberua signature massage
One 45-minute Bobo massage
One 30-minute paradise manicure
One 30-minute paradise pedicure
Mangrove day trip
Picnic Island day trip
Snorkelling safari experience
Daily snorkel to a nearby reef
8 Days from
Includes taxes & fees
Valued up to HK$29,514
-38%
Sold out
Inclusion highlights:
Packages valid for one person (twin share) – you MUST purchase TWO packages
Seven nights of luxurious accommodation at Toberua Private Island Resort in a Premium Oceanfront Bure, located right on the beach
A relaxing 60-minute massage per person
Includes private room with ensuite throughout tour with king or queen bed, or two bed options
All-inclusive dining with daily breakfast, three-course lunch and four-course dinner
Roundtrip speedboat transfers from Suva (Nausori) Airport
Choose between Package One – Certified Divers or Package Two – Wellness (state choice in the Special Comments field during checkout)
Package One – Certified Divers
Ten dives in total, accompanied by a professional dive guide
Diving equipment including tanks, weights, BCD (buoyancy control device), regulator, mask, fins, wetsuit and air fills
Beginner to advanced dive options through the island's incredible reef ecosystems
Dive the colourful reefs and explore spectacular coral formations and marine life, including reef sharks white tip reef sharks, barracuda, tuna, eagle rays, giant clams, grey tip reef sharks and green sea turtles
Dive through overhangs, caves and crevasses home to morays, sea fans and stunning hard and soft reefs
Dive in sea temperatures that average 25 to 28 degrees Celsius year-round
Package Two – Wellness
One 90-minute Toberua signature massage
One 45-minute Bobo massage
One 30-minute paradise manicure
One 30-minute paradise pedicure
Mangrove day trip
Picnic Island day trip
Snorkelling safari experience
Daily snorkel to a nearby reef
VIP UPGRADE — SOLO TRAVELLER
8 Days from
Includes taxes & fees
Valued up to HK$43,824
-35%
Sold out
Inclusion highlights:
Inclusions valid for one person (solo traveller)
Seven nights of luxurious accommodation at Toberua Private Island Resort in a Premium Oceanfront Bure, located right on the beach
A relaxing 60-minute massage per person
Includes private room with ensuite throughout tour with king or queen bed, or two bed options
All-inclusive dining with daily breakfast, three-course lunch and four-course dinner
Roundtrip speedboat transfers from Suva (Nausori) Airport
Choose between Package One – Certified Divers or Package Two – Wellness (state choice in the Special Comments field during checkout)
Package One – Certified Divers
Ten dives in total, accompanied by a professional dive guide
Diving equipment including tanks, weights, BCD (buoyancy control device), regulator, mask, fins, wetsuit and air fills
Beginner to advanced dive options through the island's incredible reef ecosystems
Dive the colourful reefs and explore spectacular coral formations and marine life, including reef sharks white tip reef sharks, barracuda, tuna, eagle rays, giant clams, grey tip reef sharks and green sea turtles
Dive through overhangs, caves and crevasses home to morays, sea fans and stunning hard and soft reefs
Dive in sea temperatures that average 25 to 28 degrees Celsius year-round
Package Two – Wellness
One 90-minute Toberua signature massage
One 45-minute Bobo massage
One 30-minute paradise manicure
One 30-minute paradise pedicure
Mangrove day trip
Picnic Island day trip
Snorkelling safari experience
Daily snorkel to a nearby reef
FAQ for Fiji: 8-Day Small-Group Island Adventure with All-Inclusive Dining, Luxury Accommodation, Speedboat Transfers & Daily Diving or Wellness Experiences
Sign up for instant access
Exclusive hand-picked offers
1,315,267 followers
---