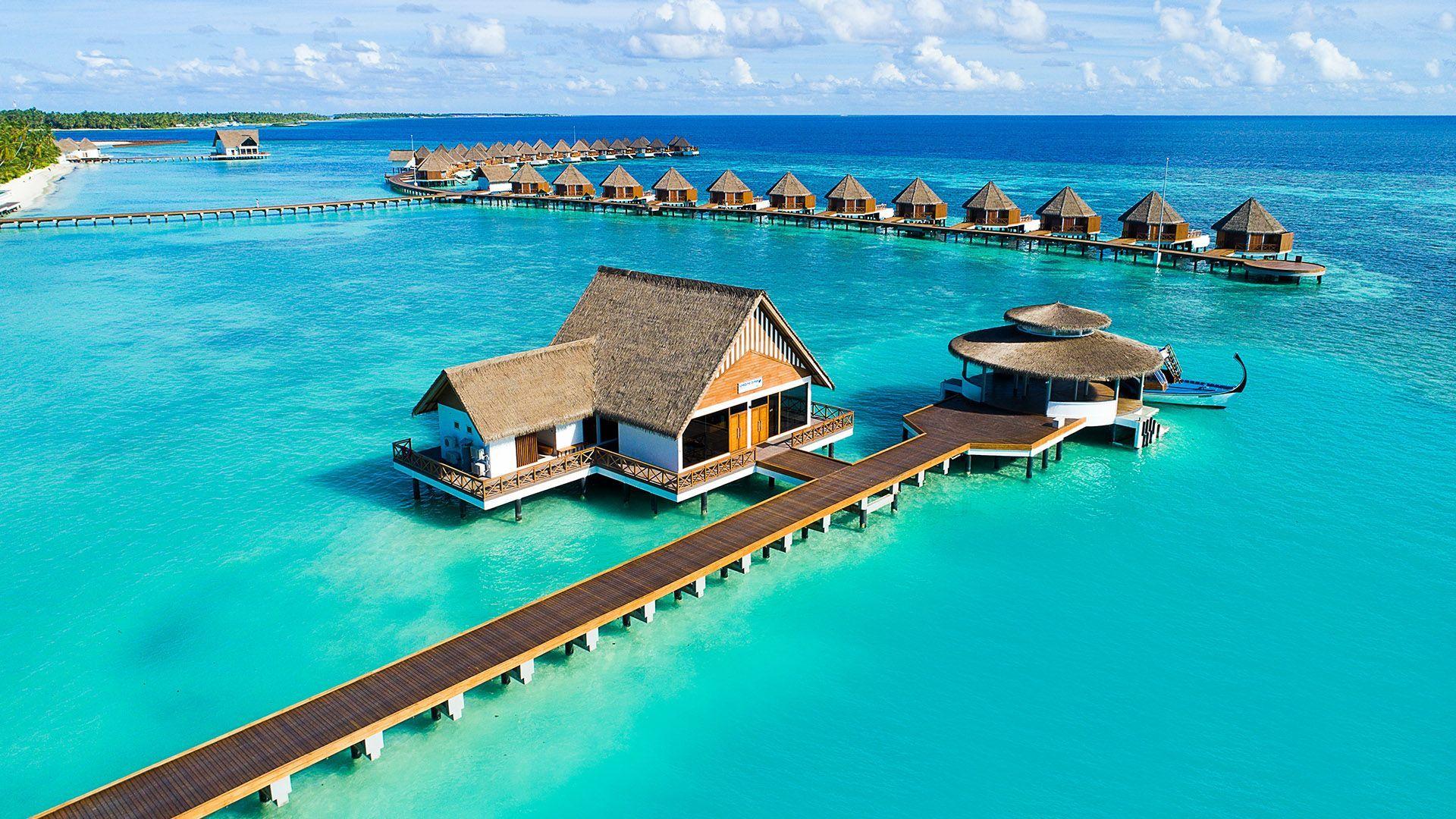 Kooddoo Maldives Resort by Mercure July 2020
All-Inclusive Maldives with Free-Flow Cocktails & Return Flights from Malé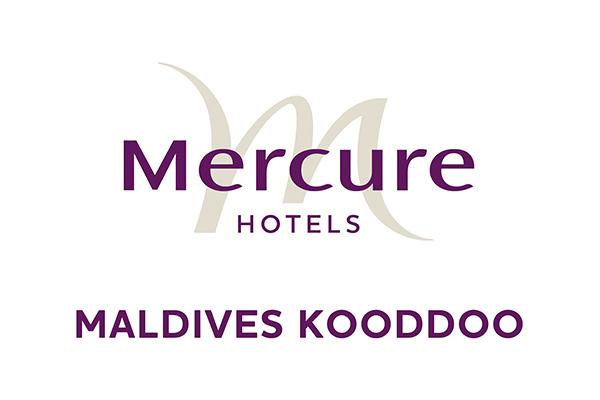 All-inclusive drinks and dining, stunning white-sand beachfront and an underwater world of colourful marine life make Kooddoo Maldives Resort by Mercure the obvious choice for your Maldives escape. This is Mercure, but not as you know it.
Enjoy all-inclusive drinks and dining throughout this indulgent stay. From daily breakfast, lunch and dinner at the resort's signature Alita restaurant, to daily afternoon snacks and a complimentary daily in-villa minibar service — this is pure indulgence. Completing this extraordinary package are free-flow drinks with your choice of spirits, cocktails, wine and beer from 10.30am to 11pm daily. Plus, enjoy a one-time upgraded two-course à la carte dinner at Vistas Gastro Bar.
Let your worries float away with return domestic flights from Malè Airport, complimentary airport lounge service — including a private escort to the Moonimaa Lounge — and complimentary non-motorised watersport equipment, including snorkels to discover the Maldives' rich marine life.
Earn KrisFlyer miles on this holiday
package Options
Select your package type
BAREFOOT BEACHFRONT BLISS
Beach Villa
A tropical thatched villa with direct access to the tranquil white-sand beachfront and a private outdoor bath and shower for the ultimate douse of tropical relaxation
Room Size: 67 m²
Inclusion highlights:
Inclusions valid for two adults
Unlimited all-inclusive dining with daily breakfast, lunch, dinner and afternoon tea across three venues
Free-flow drinks, including spirits, fine and sparkling wine, beer, handcrafted cocktails and all soft drinks from milkshakes and smoothies to barista coffee and specialty teas
In-villa minibar filled with soft drinks, juices, beer and selected snacks
One-time two-course à la carte dining experience at Vistas Gastro Bar
Complimentary return domestic flights from Malé to Kooddoo and shuttle from Kooddoo to the resort, plus complimentary Airport Lounge service at Malè Airport
Complimentary Airport Lounge service with an escort to Moonimaa Lounge at Malè Airport
Unlimited daily use of snorkelling and non-motorised watersport equipment
Check-in: 2pm / Checkout: 12pm
Overwater Villa
UPGRADE: The quintessential Maldives experience in a villa suspended on stilts over the lagoon
Room Size: 62 m²
Inclusion highlights:
Inclusions valid for two adults
Unlimited all-inclusive dining with daily breakfast, lunch, dinner and afternoon tea across three venues
Free-flow drinks, including spirits, fine and sparkling wine, beer, handcrafted cocktails and all soft drinks from milkshakes and smoothies to barista coffee and specialty teas
In-villa minibar filled with soft drinks, juices, beer and selected snacks
One-time two-course à la carte dining experience at Vistas Gastro Bar
Complimentary return domestic flights from Malé to Kooddoo and shuttle from Kooddoo to the resort, plus complimentary Airport Lounge service at Malè Airport
Complimentary Airport Lounge service with an escort to Moonimaa Lounge at Malè Airport
Unlimited daily use of snorkelling and non-motorised watersport equipment
Check-in: 2pm / Checkout: 12pm
Overwater Sunset Villa
UPGRADE: Enjoy spectacular sunset views in a west-facing overwater villa
Room Size: 62 m²
Inclusion highlights:
Inclusions valid for two adults
Unlimited all-inclusive dining with daily breakfast, lunch, dinner and afternoon tea across three venues
Free-flow drinks, including spirits, fine and sparkling wine, beer, handcrafted cocktails and all soft drinks from milkshakes and smoothies to barista coffee and specialty teas
In-villa minibar filled with soft drinks, juices, beer and selected snacks
One-time two-course à la carte dining experience at Vistas Gastro Bar
Complimentary return domestic flights from Malé to Kooddoo and shuttle from Kooddoo to the resort, plus complimentary Airport Lounge service at Malè Airport
Complimentary Airport Lounge service with an escort to Moonimaa Lounge at Malè Airport
Unlimited daily use of snorkelling and non-motorised watersport equipment
Check-in: 2pm / Checkout: 12pm
Overwater Sunset Pool Villa
UPGRADE: The Maldives at its finest — offering a private pool, suspended over the water and west facing for breathtaking sunset views
Room Size: 81 m²
Inclusion highlights:
Inclusions valid for two adults
Unlimited all-inclusive dining with daily breakfast, lunch, dinner and afternoon tea across three venues
Free-flow drinks, including spirits, fine and sparkling wine, beer, handcrafted cocktails and all soft drinks from milkshakes and smoothies to barista coffee and specialty teas
In-villa minibar filled with soft drinks, juices, beer and selected snacks
One-time two-course à la carte dining experience at Vistas Gastro Bar
Complimentary return domestic flights from Malé to Kooddoo and shuttle from Kooddoo to the resort, plus complimentary Airport Lounge service at Malè Airport
Complimentary Airport Lounge service with an escort to Moonimaa Lounge at Malè Airport
Unlimited daily use of snorkelling and non-motorised watersport equipment
Check-in: 2pm / Checkout: 12pm