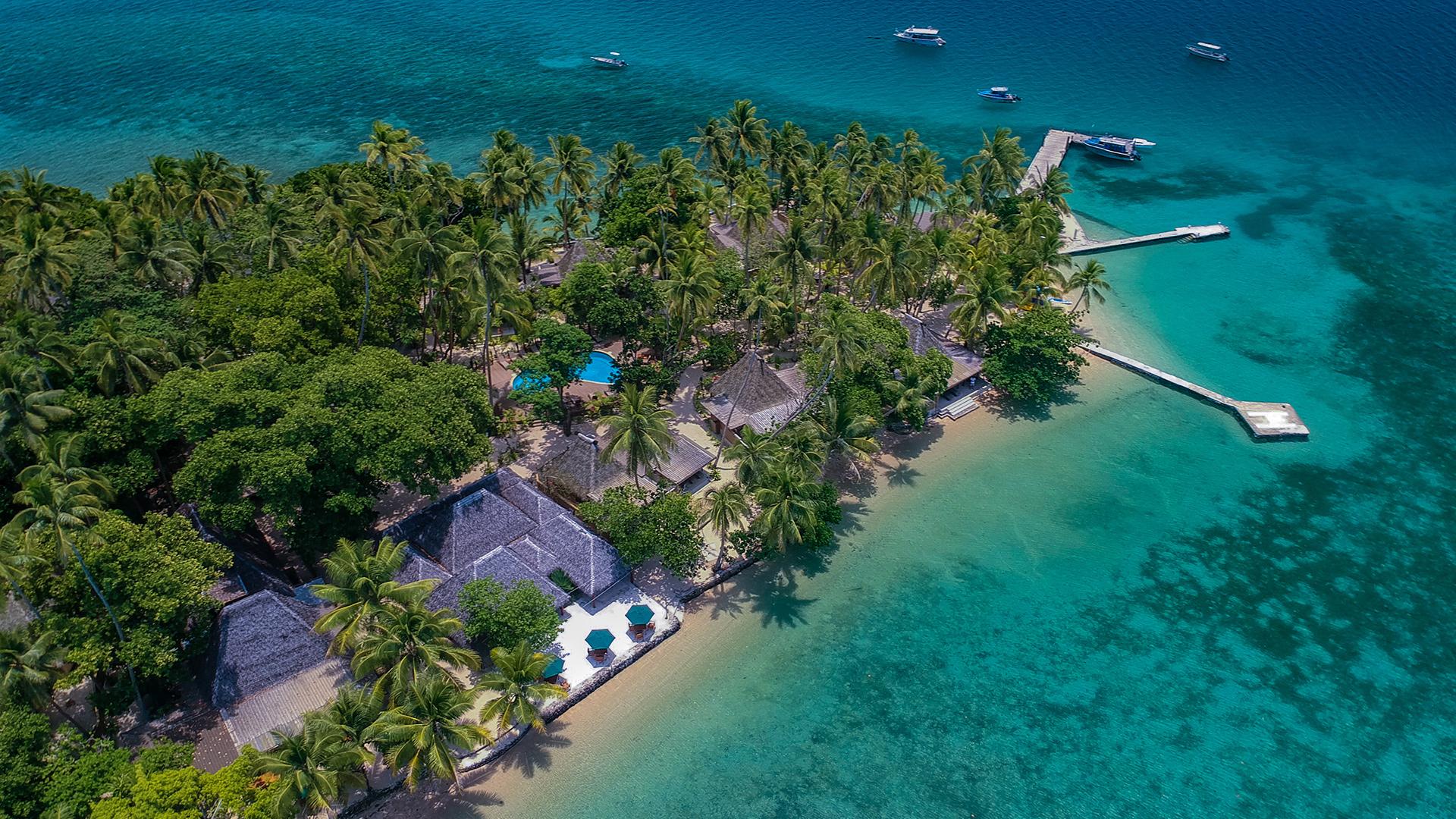 Private Fiji Island Escape with Dining and Drinks
Experience the white-sand beaches and coral-filled waters of Fiji's private island hideaway, Toberua Island Resort. Discover South Pacific beauty staying in an exclusive beachfront bure and enjoy daily buffet breakfast overlooking the ocean, a nightly glass of wine or beer, return land and boat transfers to the island, two four-course dinners, one 30-minute relaxation massage each, unlimited reef golf plus complimentary island activities including kayaking, snorkelling, stand-up paddle boarding and more.
Travelling as a family? Up to two children (aged 11 years and under) stay free with transfers.
package Options
TROPICAL HIDEAWAY
Tropical Bure
Inclusion highlights:
Inclusions valid for two adults
Two children (aged 11 years and under) stay free with transfers
Daily full American breakfast
Two four-course dinners
ISLAND UPGRADE
Deluxe Bure
Inclusion highlights:
Inclusions valid for two adults
Two children (aged 11 years and under) stay free with transfers
Daily full American breakfast
Two four-course dinners
Inclusion highlights:
Inclusions valid for two adults
Two children (aged 11 years and under) stay free with transfers
Daily full American breakfast
Two four-course dinners
TROPICAL HIDEAWAY
Tropical Bure
Inclusion highlights:
Inclusions valid for two adults
Two children (aged 11 years and under) stay free with transfers
One additional four-course dinner
Two hours of babysitting services
ISLAND UPGRADE
Deluxe Bure
Inclusion highlights:
Inclusions valid for two adults
Two children (aged 11 years and under) stay free with transfers
One additional four-course dinner
Two hours of babysitting services
Inclusion highlights:
Inclusions valid for two adults
Two children (aged 11 years and under) stay free with transfers
One additional four-course dinner
Two hours of babysitting services
TROPICAL HIDEAWAY
Tropical Bure
Inclusion highlights:
Inclusions valid for two adults
Two children (aged 11 years and under) stay free with transfers
Two additional four-course dinners
One Discover Scuba Dive course each
ISLAND UPGRADE
Deluxe Bure
Inclusion highlights:
Inclusions valid for two adults
Two children (aged 11 years and under) stay free with transfers
Two additional four-course dinners
One Discover Scuba Dive course each
Inclusion highlights:
Inclusions valid for two adults
Two children (aged 11 years and under) stay free with transfers
Two additional four-course dinners
One Discover Scuba Dive course each