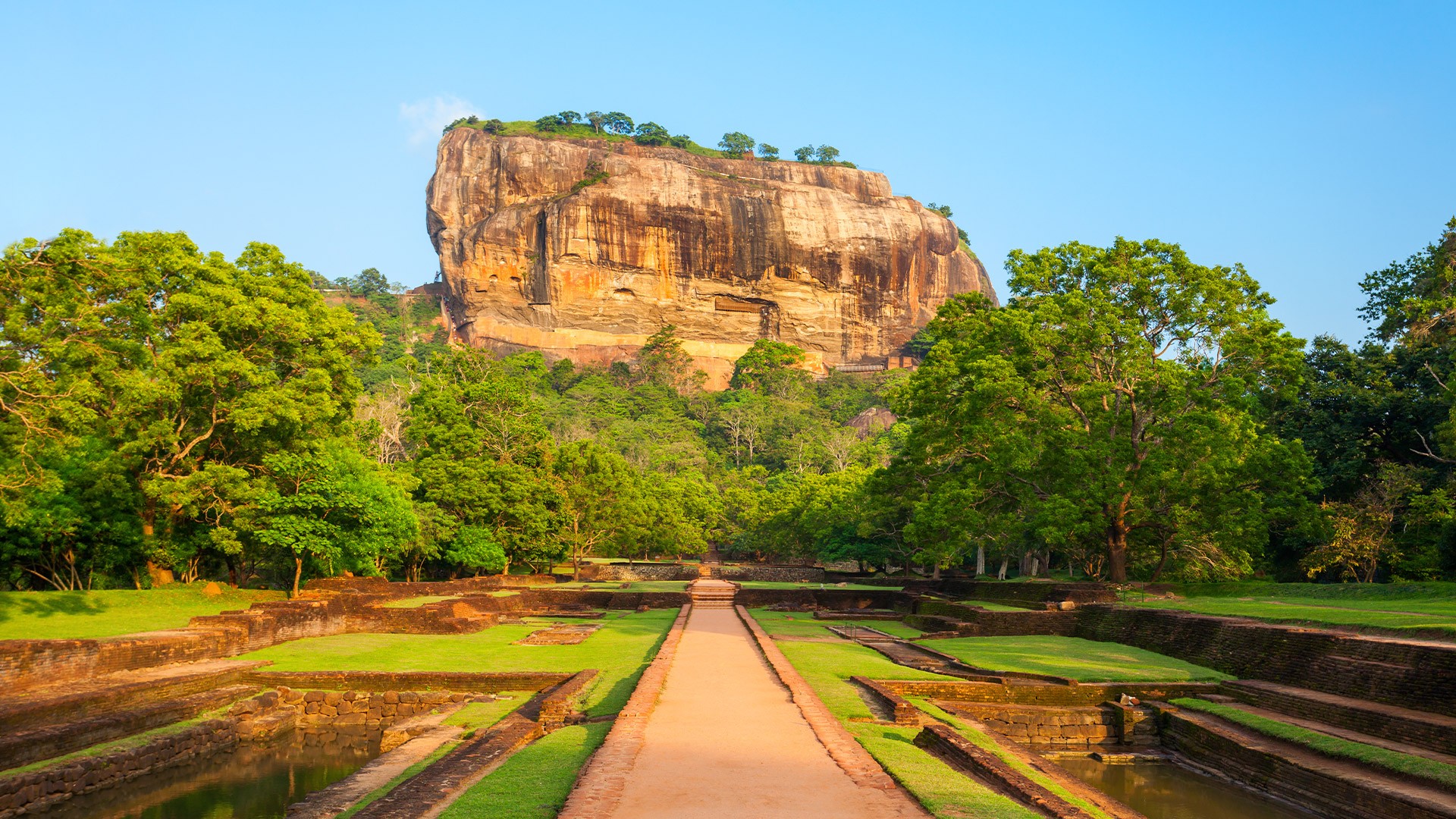 Sri Lanka 2022: 12-Day Luxury Small-Group Tour with Five-Star Stays, Yala National Park Safari & Maldives Extension Available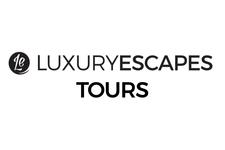 Fall in love with the unspoiled beauty of Sri Lanka on this 12-day luxury small-group tour (max. 16 travellers). In between discovering the striking landscapes of this island nation, learning about the 150-year-old tradition of tea leaf picking at luscious plantations with a high tea experience, and roaming through the magnificent Yala National Park on a wildlife safari, you'll end each day in superior comfort staying at the likes of the five-star Jetwing Yala and Jetwing Lighthouse, Galle.
Relish the intimacy of this unique tour as you spy Weligama stilt fishermen perched on a single pole above the ocean's glistening waters, visit the UNESCO World Heritage-listed Sigiriya Fortress, also known as the 'Lion Rock', breathe in the rich aroma of Matale's Spice Garden and enjoy a scenic train ride through hillside tea plantations to Nuwara Eliya. Your journey culminates with a tour of Galle, with its colonial architecture and UNESCO World Heritage-listed 16th-century fort. Enjoy daily breakfast and a selection of handpicked lunches and dinners, the services of expert local guides to lead the way, private transportation and transfers throughout, and so much more.
Your tour includes:
11 nights of five-star accommodation including two nights at the award-winning Jetwing Vil Uyana in Sigiriya, a luxurious stay at the newly built Jetwing Kandy Gallery, two nights at the refurbished The Grand Hotel in the heart of the tea plantations in Nuwara Eliya, a luxury safari stay at Jetwing Yala, two nights at the refurbished Jetwing Lighthouse in Galle, and a night at the historic Galle Face Hotel in Colombo
Daily breakfast and select dining experiences as per the itinerary
Discover sacred sites including the UNESCO World Heritage-listed Sigiriya Fortress
Ride one of the world's most scenic train routes from Kandy to Nuwara Eliya
Learn about the full tea-making process and enjoy a tasting in the tea plantations
Savour a high tea experience at The Grand Hotel
Experience an unforgettable morning jeep safari tour in Yala National Park
Breathe in the rich aroma of spices on a guided tour through a family-run spice plantation
Witness the famed stilt fishermen in Weligama
Visit the Dutch Galle Fort on a city sightseeing tour
Complimentary Ayurveda massage at Jetwing Vil Uyana's spa per adult
Expert guides accompanying you throughout the experience
All sightseeing and entrance fees per itinerary
Private air-conditioned transportation and roundtrip airport transfers throughout
Your journey takes you to: Colombo — Negombo — Sigiriya —Matale — Kandy — Nuwara Eliya — Yala National Park — Galle — Colombo.
Maldives extension available: Relax in paradise when you add a five-day escape to Cinnamon Velifushi Maldives. Stay by the water and feel the sand in between your toes in an Overwater Bungalow with all-inclusive dining, free-flow cocktails and roundtrip flights from Colombo, Sri Lanka, included.
Book with Confidence: We work directly with our trusted partners and provide 24/7 customer service to ensure that no matter what happens, we're here to help. If your escape is affected by Covid-19 restrictions, we will do our best to assist you with a date change or provide you with a Luxury Escapes credit for another Limited Time Lux Exclusive accommodation, tour or cruise offer, less any unrecoverable costs; excludes flights. Find out more.
package Options
12 Days from
Includes taxes & fees
Sold out
Inclusion highlights:
Inclusions valid for one person (twin share) — you MUST purchase TWO packages
Includes private room with ensuite throughout tour with king or queen bed
11 nights of five-star accommodation across Sri Lanka, including two nights at the award-winning Jetwing Vil Uyana in Sigiriya, a luxurious stay at the newly built Jetwing Kandy Gallery, two nights at the recently refurbished The Grand Hotel in the heart of the tea plantations in Nuwara Eliya, a luxury safari stay at Jetwing Yala, two nights at the newly refurbished Jetwing Lighthouse in Galle, and a night at the historic Galle Face Hotel in Colombo
Daily breakfast and select dining experiences as per the itinerary
Discover cultural and sacred sites including the UNESCO World Heritage-listed Sigiriya Fortress
Ride one of the world's most scenic train routes from Kandy to Nuwara Eliya
Learn about the full tea-making process and enjoy a tasting in the tea plantations
Savour a high tea experience at The Grand Hotel
Experience an unforgettable morning jeep safari tour in Yala National Park
Breathe in the rich aroma of local spices on a guided tour through a family-run spice plantation
Witness the famed stilt fishermen in Weligama
Visit the Dutch Galle Fort on a city sightseeing tour
One Ayurveda massage at Jetwing Vil Uyana's spa per adult
Expert guides accompanying you throughout the experience
All sightseeing and entrance fees per itinerary
Private air-conditioned transportation and roundtrip airport transfers throughout
12 Days from
Includes taxes & fees
Sold out
Inclusion highlights:
Inclusions valid for one person (twin share) — you MUST purchase TWO packages
Includes private room with ensuite throughout tour with king or queen bed
11 nights of five-star accommodation across Sri Lanka, including two nights at the award-winning Jetwing Vil Uyana in Sigiriya, a luxurious stay at the newly built Jetwing Kandy Gallery, two nights at the recently refurbished The Grand Hotel in the heart of the tea plantations in Nuwara Eliya, a luxury safari stay at Jetwing Yala, two nights at the newly refurbished Jetwing Lighthouse in Galle, and a night at the historic Galle Face Hotel in Colombo
Daily breakfast and select dining experiences as per the itinerary
Discover cultural and sacred sites including the UNESCO World Heritage-listed Sigiriya Fortress
Ride one of the world's most scenic train routes from Kandy to Nuwara Eliya
Learn about the full tea-making process and enjoy a tasting in the tea plantations
Savour a high tea experience at The Grand Hotel
Experience an unforgettable morning jeep safari tour in Yala National Park
Breathe in the rich aroma of local spices on a guided tour through a family-run spice plantation
Witness the famed stilt fishermen in Weligama
Visit the Dutch Galle Fort on a city sightseeing tour
One Ayurveda massage at Jetwing Vil Uyana's spa per adult
Expert guides accompanying you throughout the experience
All sightseeing and entrance fees per itinerary
Private air-conditioned transportation and roundtrip airport transfers throughout
Solo Traveller – Low Season
12 Days from
Includes taxes & fees
Sold out
Inclusion highlights:
Inclusions valid for one person (solo traveller)
Includes private room with ensuite throughout tour with king or queen bed
11 nights of five-star accommodation across Sri Lanka, including two nights at the award-winning Jetwing Vil Uyana in Sigiriya, a luxurious stay at the newly built Jetwing Kandy Gallery, two nights at the recently refurbished The Grand Hotel in the heart of the tea plantations in Nuwara Eliya, a luxury safari stay at Jetwing Yala, two nights at the newly refurbished Jetwing Lighthouse in Galle, and a night at the historic Galle Face Hotel in Colombo
Daily breakfast and select dining experiences as per the itinerary
Discover cultural and sacred sites including the UNESCO World Heritage-listed Sigiriya Fortress
Ride one of the world's most scenic train routes from Kandy to Nuwara Eliya
Learn about the full tea-making process and enjoy a tasting in the tea plantations
Savour a high tea experience at The Grand Hotel
Experience an unforgettable morning jeep safari tour in Yala National Park
Breathe in the rich aroma of local spices on a guided tour through a family-run spice plantation
Witness the famed stilt fishermen in Weligama
Visit the Dutch Galle Fort on a city sightseeing tour
One Ayurveda massage at Jetwing Vil Uyana's spa per adult
Expert guides accompanying you throughout the experience
All sightseeing and entrance fees per itinerary
Private air-conditioned transportation and roundtrip airport transfers throughout
Solo Traveller – High Season
12 Days from
Includes taxes & fees
Sold out
Inclusion highlights:
Inclusions valid for one person (solo traveller)
Includes private room with ensuite throughout tour with king or queen bed
11 nights of five-star accommodation across Sri Lanka, including two nights at the award-winning Jetwing Vil Uyana in Sigiriya, a luxurious stay at the newly built Jetwing Kandy Gallery, two nights at the recently refurbished The Grand Hotel in the heart of the tea plantations in Nuwara Eliya, a luxury safari stay at Jetwing Yala, two nights at the newly refurbished Jetwing Lighthouse in Galle, and a night at the historic Galle Face Hotel in Colombo
Daily breakfast and select dining experiences as per the itinerary
Discover cultural and sacred sites including the UNESCO World Heritage-listed Sigiriya Fortress
Ride one of the world's most scenic train routes from Kandy to Nuwara Eliya
Learn about the full tea-making process and enjoy a tasting in the tea plantations
Savour a high tea experience at The Grand Hotel
Experience an unforgettable morning jeep safari tour in Yala National Park
Breathe in the rich aroma of local spices on a guided tour through a family-run spice plantation
Witness the famed stilt fishermen in Weligama
Visit the Dutch Galle Fort on a city sightseeing tour
One Ayurveda massage at Jetwing Vil Uyana's spa per adult
Expert guides accompanying you throughout the experience
All sightseeing and entrance fees per itinerary
Private air-conditioned transportation and roundtrip airport transfers throughout
Maldives Extension – Twin Share – Low Season
16 Days from
Includes taxes & fees
Sold out
Inclusion highlights:
Inclusions valid for one person (twin share) — you MUST purchase TWO packages
Maldives Tour Extension:
Four nights of five-star accommodation in an Overwater Bungalow at Cinnamon Velifushi Maldives
All-inclusive dining: daily breakfast, lunch and dinner as well as mid-morning, afternoon and late evening snacks
Unlimited alcoholic and non-alcoholic drinks: international house brands of spirits, wines, draft beer, signatures cocktails and soft drinks
International roundtrip flights from Colombo, Sri Lanka, to Malé, Maldives
Roundtrip speedboat transfers from Malé to the resort
Full access to the resort's gymnasium as well as the use of tennis and squash courts, table tennis, billiards and beach volleyball with all equipment
Your tour also includes:
Includes private room with ensuite throughout tour with king or queen bed
11 nights of five-star accommodation across Sri Lanka, including two nights at the award-winning Jetwing Vil Uyana in Sigiriya, a luxurious stay at the newly built Jetwing Kandy Gallery, two nights at the recently refurbished The Grand Hotel in the heart of the tea plantations in Nuwara Eliya, a luxury safari stay at Jetwing Yala, two nights at the newly refurbished Jetwing Lighthouse in Galle, and a night at the historic Galle Face Hotel in Colombo
Daily breakfast and select dining experiences as per the itinerary
Discover cultural and sacred sites including the UNESCO World Heritage-listed Sigiriya Fortress
Ride one of the world's most scenic train routes from Kandy to Nuwara Eliya
Learn about the full tea-making process and enjoy a tasting in the tea plantations
Savour a high tea experience at The Grand Hotel
Experience an unforgettable morning jeep safari tour in Yala National Park
Breathe in the rich aroma of local spices on a guided tour through a family-run spice plantation
Witness the famed stilt fishermen in Weligama
Visit the Dutch Galle Fort on a city sightseeing tour
One Ayurveda massage at Jetwing Vil Uyana's spa per adult
Expert guides accompanying you throughout the experience
All sightseeing and entrance fees per itinerary
Private air-conditioned transportation and roundtrip airport transfers throughout
Maldives Extension – Twin Share – High Season
12 Days from
Includes taxes & fees
Sold out
Inclusion highlights:
Inclusions valid for one person (twin share) — you MUST purchase TWO packages
Maldives Tour Extension:
Four nights of five-star accommodation in an Overwater Bungalow at Cinnamon Velifushi Maldives
All-inclusive dining: daily breakfast, lunch and dinner as well as mid-morning, afternoon and late evening snacks
Unlimited alcoholic and non-alcoholic drinks: international house brands of spirits, wines, draft beer, signatures cocktails and soft drinks
International roundtrip flights from Colombo, Sri Lanka, to Malé, Maldives
Roundtrip speedboat transfers from Malé to the resort
Full access to the resort's gymnasium as well as the use of tennis and squash courts, table tennis, billiards and beach volleyball with all equipment
Your tour also includes:
Includes private room with ensuite throughout tour with king or queen bed
11 nights of five-star accommodation across Sri Lanka, including two nights at the award-winning Jetwing Vil Uyana in Sigiriya, a luxurious stay at the newly built Jetwing Kandy Gallery, two nights at the recently refurbished The Grand Hotel in the heart of the tea plantations in Nuwara Eliya, a luxury safari stay at Jetwing Yala, two nights at the newly refurbished Jetwing Lighthouse in Galle, and a night at the historic Galle Face Hotel in Colombo
Daily breakfast and select dining experiences as per the itinerary
Discover cultural and sacred sites including the UNESCO World Heritage-listed Sigiriya Fortress
Ride one of the world's most scenic train routes from Kandy to Nuwara Eliya
Learn about the full tea-making process and enjoy a tasting in the tea plantations
Savour a high tea experience at The Grand Hotel
Experience an unforgettable morning jeep safari tour in Yala National Park
Breathe in the rich aroma of local spices on a guided tour through a family-run spice plantation
Witness the famed stilt fishermen in Weligama
Visit the Dutch Galle Fort on a city sightseeing tour
One Ayurveda massage at Jetwing Vil Uyana's spa per adult
Expert guides accompanying you throughout the experience
All sightseeing and entrance fees per itinerary
Private air-conditioned transportation and roundtrip airport transfers throughout
Maldives Extension – Solo Traveller – Low Season
16 Days from
Includes taxes & fees
Sold out
Inclusion highlights:
Packages valid for one person (solo traveller)
Maldives Tour Extension:
Four nights of five-star accommodation in an Overwater Bungalow at Cinnamon Velifushi Maldives
All-inclusive dining: daily breakfast, lunch and dinner as well as mid-morning, afternoon and late evening snacks
Unlimited alcoholic and non-alcoholic drinks: international house brands of spirits, wines, draft beer, signatures cocktails and soft drinks
International roundtrip flights from Colombo, Sri Lanka, to Malé, Maldives
Roundtrip speedboat transfers from Malé to the resort
Full access to the resort's gymnasium as well as the use of tennis and squash courts, table tennis, billiards and beach volleyball with all equipment
Your tour also includes:
Includes private room with ensuite throughout tour with king or queen bed
11 nights of five-star accommodation across Sri Lanka, including two nights at the award-winning Jetwing Vil Uyana in Sigiriya, a luxurious stay at the newly built Jetwing Kandy Gallery, two nights at the recently refurbished The Grand Hotel in the heart of the tea plantations in Nuwara Eliya, a luxury safari stay at Jetwing Yala, two nights at the newly refurbished Jetwing Lighthouse in Galle, and a night at the historic Galle Face Hotel in Colombo
Daily breakfast and select dining experiences as per the itinerary
Discover cultural and sacred sites including the UNESCO World Heritage-listed Sigiriya Fortress
Ride one of the world's most scenic train routes from Kandy to Nuwara Eliya
Learn about the full tea-making process and enjoy a tasting in the tea plantations
Savour a high tea experience at The Grand Hotel
Experience an unforgettable morning jeep safari tour in Yala National Park
Breathe in the rich aroma of local spices on a guided tour through a family-run spice plantation
Witness the famed stilt fishermen in Weligama
Visit the Dutch Galle Fort on a city sightseeing tour
One Ayurveda massage at Jetwing Vil Uyana's spa per adult
Expert guides accompanying you throughout the experience
All sightseeing and entrance fees per itinerary
Private air-conditioned transportation and roundtrip airport transfers throughout
Maldives Extension – Solo Traveller – High Season
12 Days from
Includes taxes & fees
Sold out
Inclusion highlights:
Packages valid for one person (solo traveller)
Maldives Tour Extension:
Four nights of five-star accommodation in an Overwater Bungalow at Cinnamon Velifushi Maldives
All-inclusive dining: daily breakfast, lunch and dinner as well as mid-morning, afternoon and late evening snacks
Unlimited alcoholic and non-alcoholic drinks: international house brands of spirits, wines, draft beer, signatures cocktails and soft drinks
International roundtrip flights from Colombo, Sri Lanka, to Malé, Maldives
Roundtrip speedboat transfers from Malé to the resort
Full access to the resort's gymnasium as well as the use of tennis and squash courts, table tennis, billiards and beach volleyball with all equipment
Your tour also includes:
Includes private room with ensuite throughout tour with king or queen bed
11 nights of five-star accommodation across Sri Lanka, including two nights at the award-winning Jetwing Vil Uyana in Sigiriya, a luxurious stay at the newly built Jetwing Kandy Gallery, two nights at the recently refurbished The Grand Hotel in the heart of the tea plantations in Nuwara Eliya, a luxury safari stay at Jetwing Yala, two nights at the newly refurbished Jetwing Lighthouse in Galle, and a night at the historic Galle Face Hotel in Colombo
Daily breakfast and select dining experiences as per the itinerary
Discover cultural and sacred sites including the UNESCO World Heritage-listed Sigiriya Fortress
Ride one of the world's most scenic train routes from Kandy to Nuwara Eliya
Learn about the full tea-making process and enjoy a tasting in the tea plantations
Savour a high tea experience at The Grand Hotel
Experience an unforgettable morning jeep safari tour in Yala National Park
Breathe in the rich aroma of local spices on a guided tour through a family-run spice plantation
Witness the famed stilt fishermen in Weligama
Visit the Dutch Galle Fort on a city sightseeing tour
One Ayurveda massage at Jetwing Vil Uyana's spa per adult
Expert guides accompanying you throughout the experience
All sightseeing and entrance fees per itinerary
Private air-conditioned transportation and roundtrip airport transfers throughout