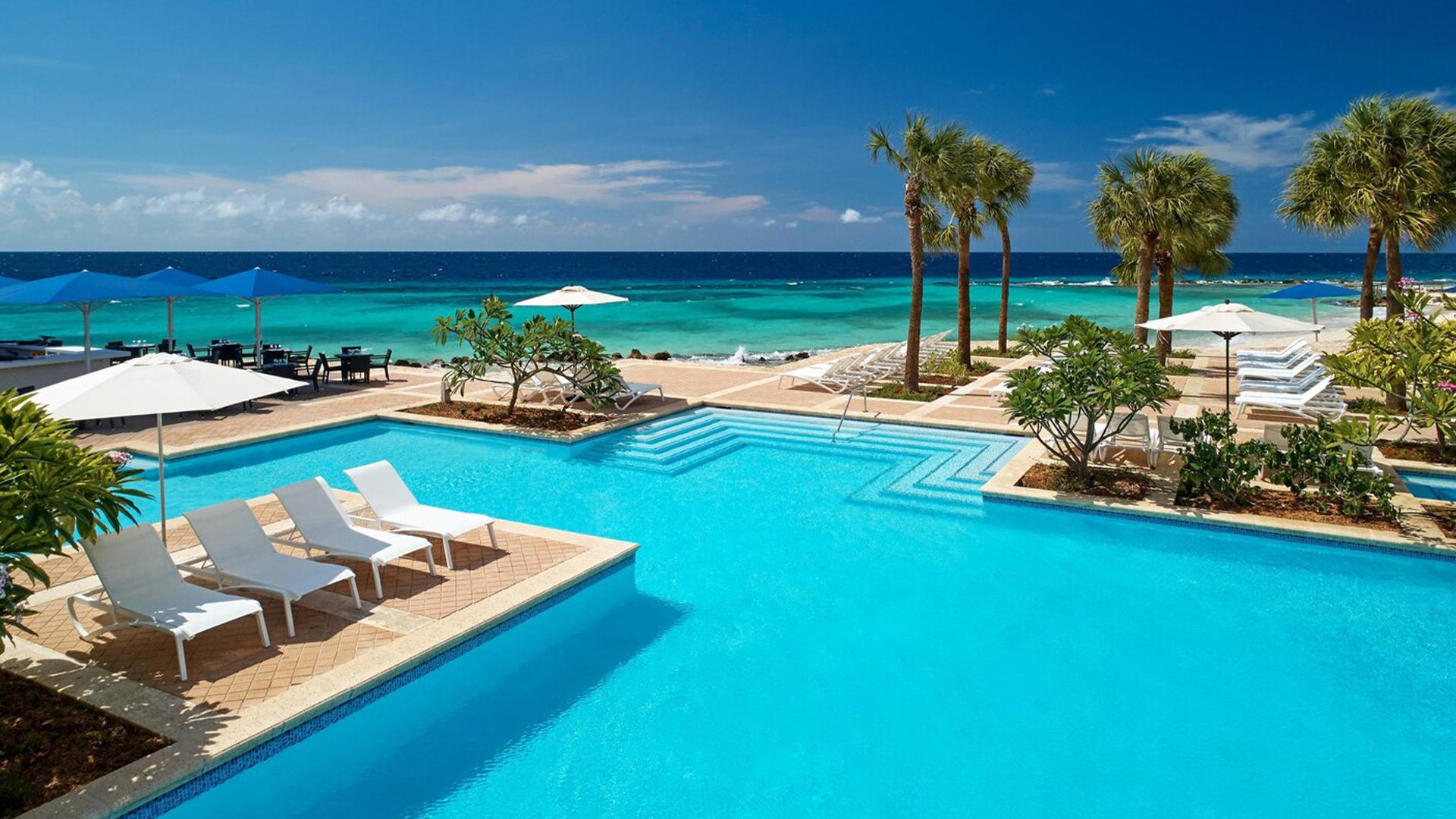 Curaçao Marriott Beach Resort
Beachfront Caribbean Island Paradise with Daily Breakfast & US$200 Food & Drinks Credit

Experience an idyllic tropical escape on the azure waters of the Caribbean with an elegant stay at Curaçao Marriott Beach Resort – a beachfront paradise set on the dreamy Dutch Caribbean island of Curaçao.
With an enviable location on the champagne sands of one of the best beaches on the island and just five minutes from the historic capital city of Willemstad, this newly renovated resort is the ideal backdrop to a sun-kissed escape. Complete with exquisite facilities including three restaurants and three bars, two sparkling swimming pools and a pristine beach just steps away from the resort, there's nothing else to do than setting your watch to island time and enjoying the laidback vibes of the Caribbean from this luxe beachfront oasis.
Your handpicked inclusions:
Deluxe daily breakfast with all-time favourites
A generous US$200 food and drinks credit to spend at any of the resort's restaurants and bars
All resort fees included in your package
Travelling with kids? Check out the family upgrades: stay in a lavish Garden View Room or an Ocean Front Room with two queen beds, with two kids aged 12 years and under included in the packages.
package Options
Select your package type
Garden View King Room
Spacious and newly refurbished room with plush king bed and serene garden views from a private balcony
Room Size: 37 m²
Inclusion highlights:
Inclusions valid for two adults
Deluxe daily breakfast with all-time favourites
A generous US$200 food and drinks credit to spend at any of the resort's restaurants and bars
All resort fees included in your package
Check-in: 4pm / Checkout: 12pm
Garden View Queen Room
Newly renovated room with two plush queen beds and a private balcony overlooking the resort's tropical gardens
Room Size: 37 m²
Inclusion highlights:
Inclusions valid for two adults
Two children aged 12 years and under stay free with breakfast included
Deluxe daily breakfast with all-time favourites
A generous US$200 food and drinks credit to spend at any of the resort's restaurants and bars
All resort fees included in your package
Check-in: 4pm / Checkout: 12pm
Ocean Front King Room
Newly renovated room with a private balcony overlooking the ocean, modern ensuite and plush king bed
Room Size: 37 m²
Inclusion highlights:
Inclusions valid for two adults
Deluxe daily breakfast with all-time favourites
A generous US$200 food and drinks credit to spend at any of the resort's restaurants and bars
All resort fees included in your package
Check-in: 4pm / Checkout: 12pm
Ocean Front Queen Room
Spacious and newly refurbished room with a private balcony overlooking the ocean, two plush queen beds and modern ensuite
Room Size: 37 m²
Inclusion highlights:
Inclusions valid for two adults
Two children aged 12 years and under stay free with breakfast included
Deluxe daily breakfast with all-time favourites
A generous US$200 food and drinks credit to spend at any of the resort's restaurants and bars
All resort fees included in your package
Check-in: 4pm / Checkout: 12pm