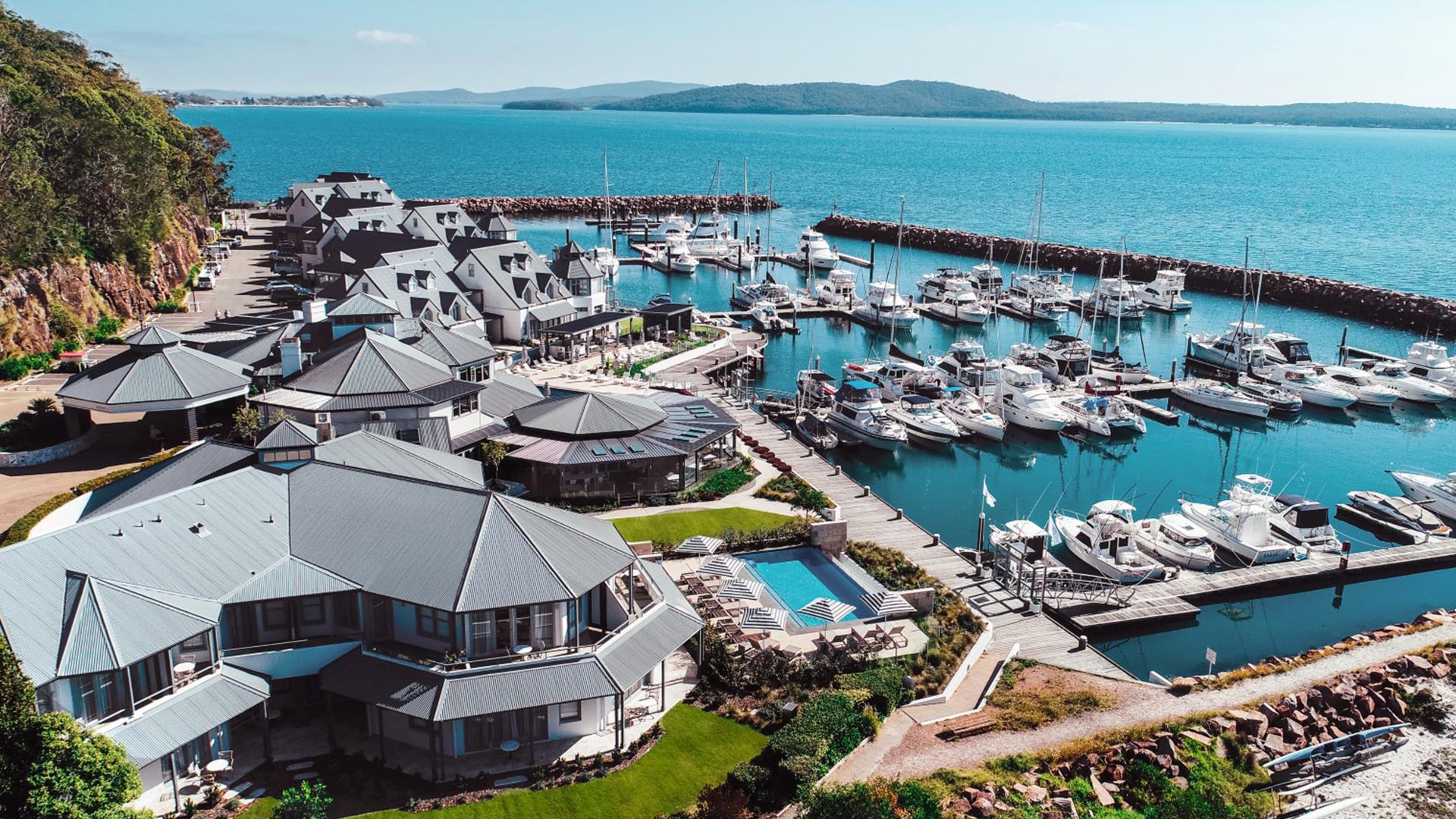 Hamptons-Style Waterfront Luxury with Daily Sparkling Wine Breakfast
Experience breezy waterfront style at its finest at The Anchorage Port Stephens, home to luxurious accommodation and regional NSW's Best Seafood Restaurant (as named by the 2019 Savour Restaurant & Catering Awards for Excellence), The Wild Herring, overlooking one of the world's most beautiful ports. This Hamptons-style resort features heated family and adults-only pools and a decadent day spa — Spa Lucca — described by Harper's Bazaar as one of the 'world's most insanely luxurious spas' and is a seaside haven of five-star excellence, offering spacious waterfront guestrooms and mezzanine-style loft suites in an idyllic location.
Enjoy indulgent daily hot-and-cold buffet breakfast with free-flow sparkling wine, an A$100 food and drink credit per room, a welcome drink per person, A$25 spa credit per person to spend at the world-class Spa Lucca on 60-minute treatments, and a leisurely 12pm checkout.
package Options
SEASIDE ESCAPE
Anchorage Room
Inclusion highlights:
Inclusions valid for two people
Daily signature hot-and-cold buffet breakfast at The Galley Kitchen, accompanied by bottomless Australian sparkling wine
A$100 food and drink credit per room to spend at any onsite bar or restaurant
A welcome drink at the elegant Moby's Bar: choose between a glass of house wine, beer, soft drink or juice
Inclusion highlights:
Inclusions valid for two people
Daily signature hot-and-cold buffet breakfast at The Galley Kitchen, accompanied by bottomless Australian sparkling wine
A$100 food and drink credit per room to spend at any onsite bar or restaurant
A welcome drink at the elegant Moby's Bar: choose between a glass of house wine, beer, soft drink or juice
SEASIDE ESCAPE
Anchorage Room
Inclusion highlights:
Inclusions valid for two people
A$40 bar credit per room to spend at Moby's Bar
Daily signature hot-and-cold buffet breakfast at The Galley Kitchen, accompanied by bottomless Australian sparkling wine
A$100 food and drink credit per room to spend at any onsite bar or restaurant
Inclusion highlights:
Inclusions valid for two people
A$40 bar credit per room to spend at Moby's Bar
Daily signature hot-and-cold buffet breakfast at The Galley Kitchen, accompanied by bottomless Australian sparkling wine
A$100 food and drink credit per room to spend at any onsite bar or restaurant