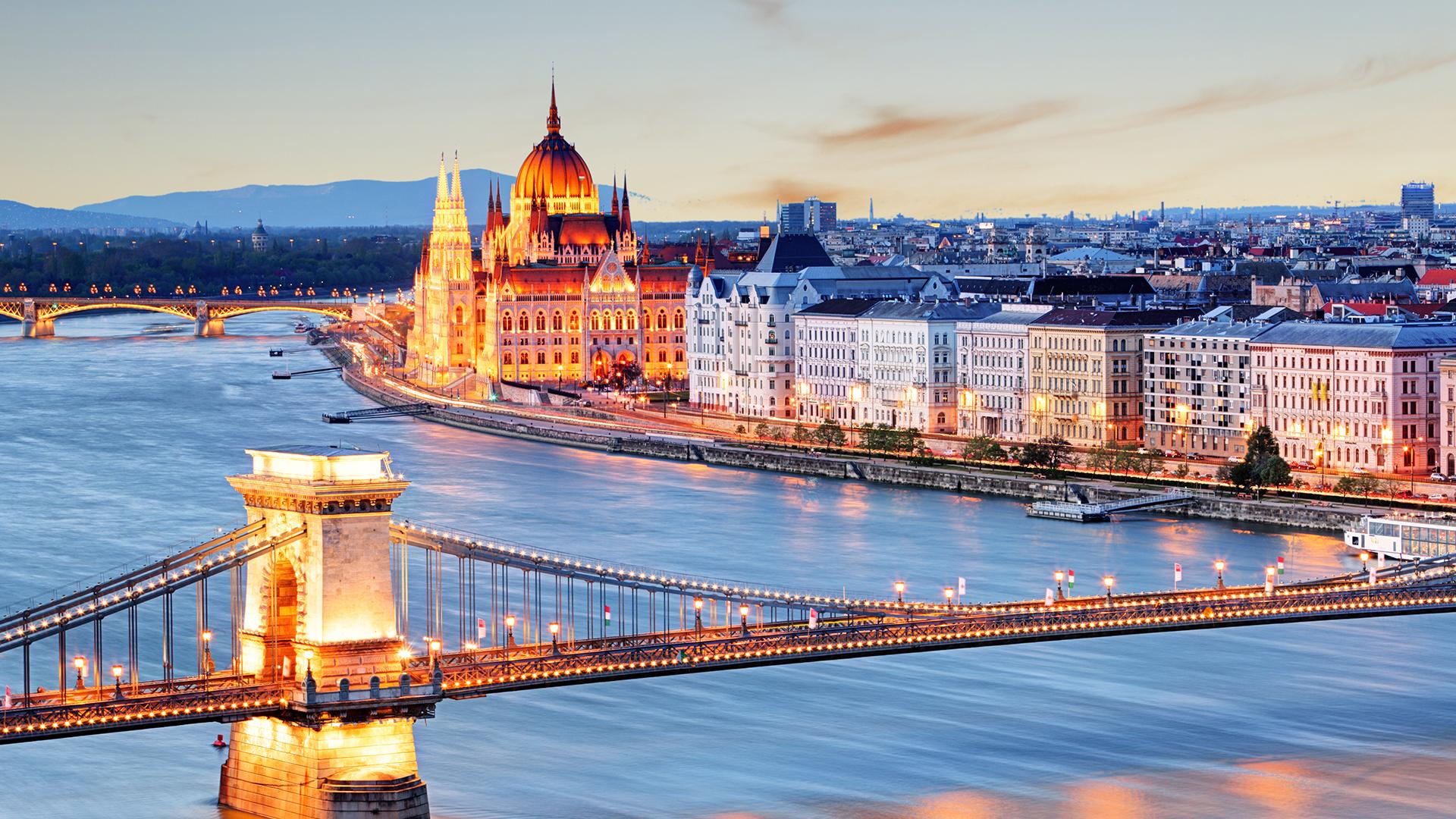 Luxury Escapes Exclusive Private Charter: 15-Day Ultimate All-Inclusive European River Cruise Aboard Five-Star Ship
Join us on an experience of a lifetime as you spend 15 days cruising the Danube, Main and Rhine rivers onboard one of the most luxurious vessels cruising the European waterways. This private river cruise charter is valid for three departures only and exclusive to Luxury Escapes members – sailing from striking Cologne to exotic Budapest (or Budapest to Cologne), past breathtaking medieval cities, baroque storybook towns and sights that inspired the likes of Strauss and Mozart.
Includes 14 luxurious nights onboard our five-star vessels – MS Robert Burns and MS Oscar Wilde – with all-inclusive dining and unlimited alcoholic beverages during meal times, daily guided shore excursions led by English-speaking local expert guides, visits to UNESCO World Heritage Sites, a Captain's Dinner, welcome cocktails, complimentary Wi-Fi, all port taxes and so much more.
package Options
EMERALD CABIN - TWIN SHARE
15 Days From
Valued up to 4 594 €
Sold out
Inclusion highlights:
Valid for one person (twin share) - you must purchase two packages
14 nights of accommodation on board a private Luxury Escapes River Charter in an Emerald Cabin beautifully appointed with en-suite bathroom and picture windows
All-inclusive buffet breakfasts and lunches daily
Four-course dinner from a fine dining menu every evening
BALCONY SUITE - TWIN SHARE
15 Days From
Valued up to 5 861 €
Sold out
Inclusion highlights:
Valid for one person (twin share) - you must purchase two packages
14 nights of accommodation on board a private Luxury Escapes River Charter in a Balcony Suite fit with a charming French balcony and a striking marble bathroom with luxurious rain shower
All-inclusive buffet breakfasts and lunches daily
Four-course dinner from a fine dining menu every evening
SUPERIOR BALCONY SUITE - TWIN SHARE
15 Days From
Valued up to 6 961 €
Sold out
Inclusion highlights:
Valid for one person (twin share) - you must purchase two packages
14 nights of accommodation on board a private Luxury Escapes River Charter in a larger Superior Balcony Suite showcasing an additional living area alongside your private balcony
All-inclusive buffet breakfasts and lunches daily
Four-course dinner from a fine dining menu every evening
VIP DELUXE BALCONY SUITE - TWIN SHARE
15 Days From
Valued up to 8 396 €
Sold out
Inclusion highlights:
Valid for one person (twin share) - you must purchase two packages
14 nights of accommodation on board a private Luxury Escapes River Charter in an exceptionally lavish Deluxe Balcony Suite featuring a larger exterior private balcony fit with tables and chairs as well as plush bathrobes and slippers
All-inclusive buffet breakfasts and lunches daily
Four-course dinner from a fine dining menu every evening