1 to 21 Nights
packages available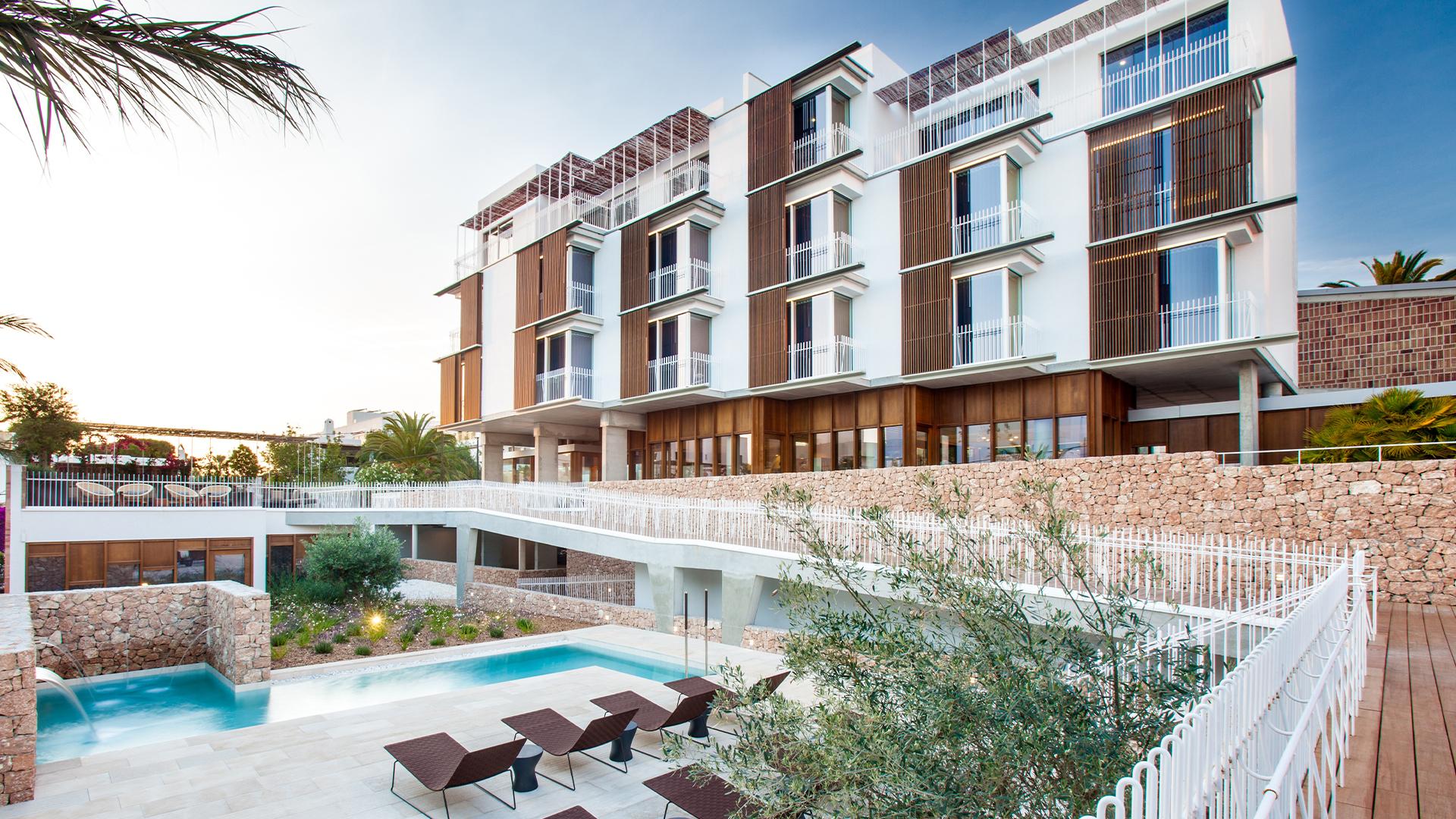 Ocean Drive Talamanca
Glamorous Ibiza Boutique Retreat in Upmarket Talamanca with Daily Breakfast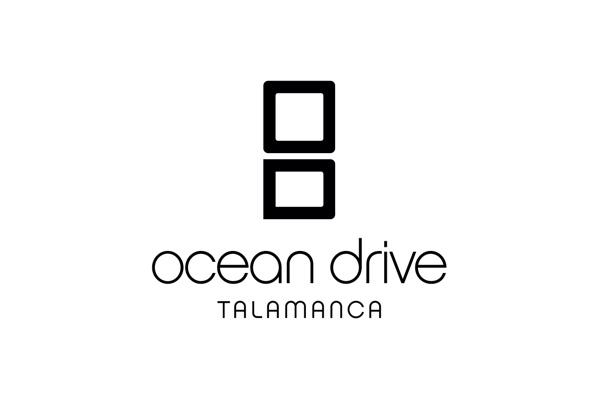 Pack your dancing shoes: it's time to escape to Ibiza's Ocean Drive Talamanca. Perched in a quiet seaside location on the sands of Talamanca Bay, this boutique design-led property sits close to all the island's hotspots, making for the perfect balance of party and peace. It's a 30-minute walk (or five-minute taxi) to Ibiza Town and a 30-second walk to the beach, while regular buses to the mega-clubs of Pacha and Space depart right outside.
Spend your days by one of three pools onsite, lazing on sunloungers and enjoying a concoction or two from the pool bar, while a DJ provides the laidback tunes. When hunger strikes, turn to the light-filled Restaurant, where Asian and Mediterranean flavours fuse for healthy dishes. Over the summer, venture to the Sky Bar, where stunning 360° views of the surrounding landscapes come standard. If you prefer dumbbells over dancing, pop into the fitness centre to work up a sweat, before finding a spot in the airy Lobby Bar for a refreshing cocktail and bite to eat.
Luxury Escapes inclusions (select nights only)
Start the day (or end the night) with daily à la carte breakfast
Enjoy a refreshing welcome drink on arrival
Sample healthy Mediterranean-Asian flavours with one dinner for two (for stays of 5+ nights)
Duplex Suite Upgrade: For the ultimate in Ibiza privacy, look no further than the Duplex Apartment Suite, complete with private rooftop terrace and swimming pool.
1 to 21 Nights packages available
package Options

Select your package type
Standard Room
Mediterranean styling, natural wood textures and swathes of natural light make for relaxed days and restful nights
Size: 25 m²
Option 1
INDULGENT IBIZA (NON-REFUNDABLE)
Daily breakfast
Welcome drink
Check-in: 3pm / Checkout: 12pm
Inclusions valid for up to two guests
Option 2
INDULGENT IBIZA (REFUNDABLE)
Daily breakfast
Welcome drink
Check-in: 3pm / Checkout: 12pm
Inclusions valid for up to two guests
Deluxe Room
A cosy sitting area, comfortable king bed and modern bathroom come together for stress-free stays in the Deluxe Room
Size: 30 m²
Option 1
DELUXE UPGRADE (NON-REFUNDABLE)
Daily breakfast
Welcome drink
Check-in: 3pm / Checkout: 12pm
Inclusions valid for up to two guests
Option 2
DELUXE UPGRADE (REFUNDABLE)
Daily breakfast
Welcome drink
Check-in: 3pm / Checkout: 12pm
Inclusions valid for up to two guests
Deluxe Room Sea View
Wake up to views over the Mediterranean Sea every morning, best admired from the generous balcony
Size: 30 m²
Option 1
DELUXE SEA VIEW UPGRADE (NON-REFUNDABLE)
Daily breakfast
Welcome drink
Check-in: 3pm / Checkout: 12pm
Inclusions valid for up to two guests
Option 2
DELUXE SEA VIEW UPGRADE (REFUNDABLE)
Daily breakfast
Welcome drink
Check-in: 3pm / Checkout: 12pm
Inclusions valid for up to two guests
Deluxe Room with Terrace
Soak up the sun from the spacious terrace, doze in the plush bed or prepare for a night out in the light-filled ensuite of your Deluxe Room
Size: 35 m²
Option 1
DELUXE TERRACE UPGRADE (NON-REFUNDABLE)
Daily breakfast
Welcome drink
Check-in: 3pm / Checkout: 12pm
Inclusions valid for up to two guests
Option 2
DELUXE TERRACE UPGRADE (REFUNDABLE)
Daily breakfast
Welcome drink
Check-in: 3pm / Checkout: 12pm
Inclusions valid for up to two guests
Loft
Floor-to-ceiling windows allow floods of natural light to illuminate the Loft, complete with sitting area, large sleeping area and modern bathroom
Size: 50 m²
Option 1
LOFT UPGRADE (NON-REFUNDABLE)
Daily breakfast
Welcome drink
Check-in: 3pm / Checkout: 12pm
Inclusions valid for up to two guests
Option 2
LOFT UPGRADE (REFUNDABLE)
Daily breakfast
Welcome drink
Check-in: 3pm / Checkout: 12pm
Inclusions valid for up to two guests
Junior Suite
Stretch out in the Junior Suite, with a separate living area, large bathroom and expansive master bedroom, all with views of Talamanca Bay
Size: 45 m²
Option 1
JUNIOR SUITE UPGRADE (NON-REFUNDABLE)
Daily breakfast
Welcome drink
Check-in: 3pm / Checkout: 12pm
Inclusions valid for up to two guests
Option 2
JUNIOR SUITE UPGRADE (REFUNDABLE)
Daily breakfast
Welcome drink
Check-in: 3pm / Checkout: 12pm
Inclusions valid for up to two guests
Duplex Apartment Suite
The ultimate in Ibiza indulgence, these two-storey serviced apartments include two bedrooms, two bathrooms, a fully equipped kitchen, separate living room and sensational rooftop terrace with private pool
Size: 165 m²
Option 1
DUPLEX POOL SUITE UPGRADE (NON-REFUNDABLE)
Daily breakfast
Welcome drink
Check-in: 3pm / Checkout: 12pm
Inclusions valid for up to two guests
Option 2
DUPLEX POOL SUITE UPGRADE (REFUNDABLE)
Daily breakfast
Welcome drink
Check-in: 3pm / Checkout: 12pm
Inclusions valid for up to two guests