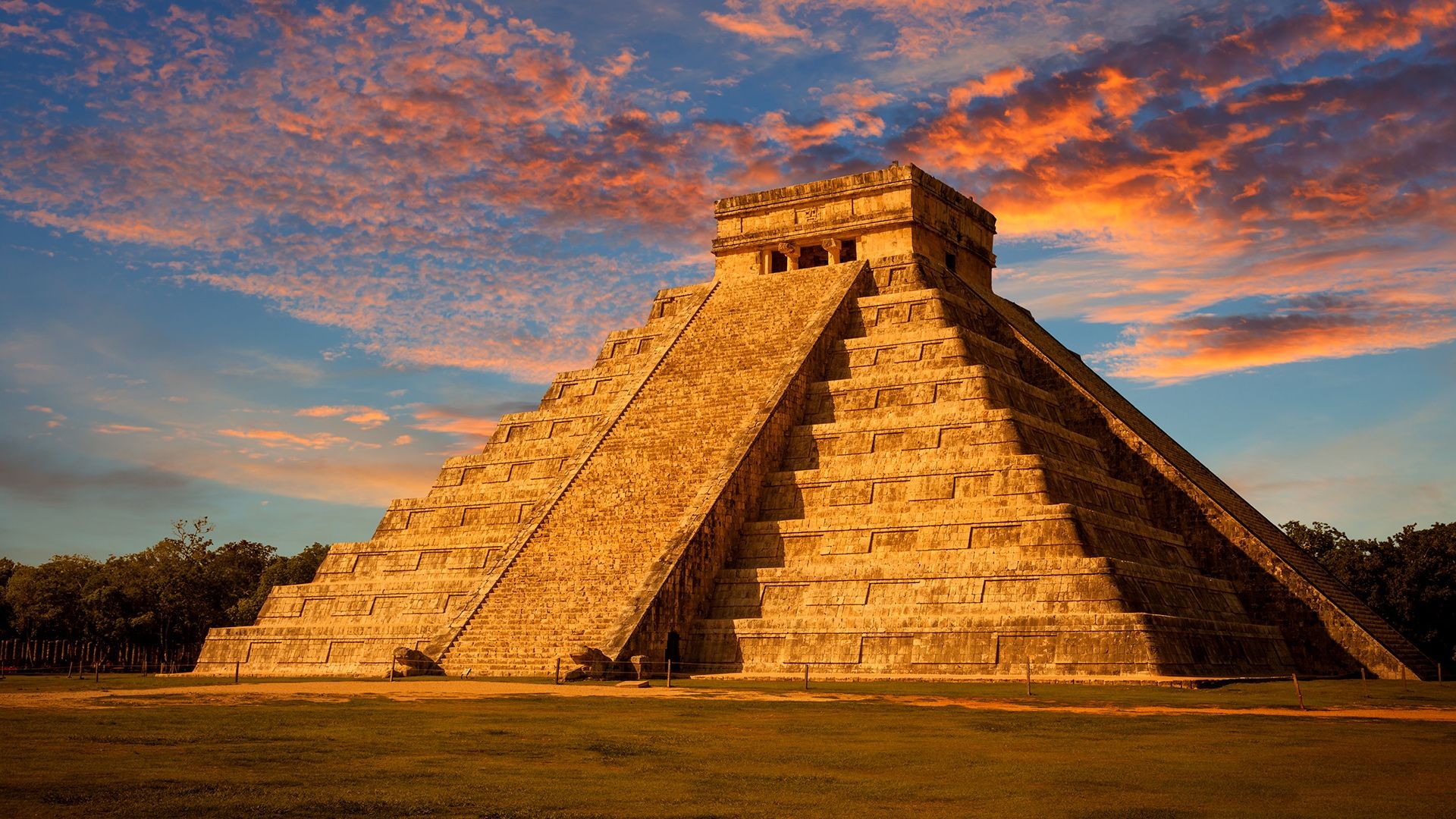 Mexico: 11-Day Luxury Small-Group Tour with Ancient Mayan Ruins, Boutique Accommodation & Playa del Carmen Extension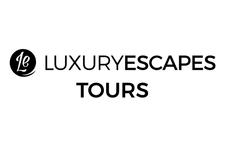 Paradisiacal coastlines, ancient secrets and longstanding traditions: get a taste of Mexico's delicious diversity on an unforgettable 11-day luxury small-group tour (max. 16 travellers). From the buzzing Mexico City and the Mayan ruins of the colourful Yucatán Peninsula to Campeche and Chiapas, each day in this tequila-drenched country will see you saying 'Hola' to Aztec mysteries, hip-shaking salsa clubs and an endless gastronomic adventure.
Your tour includes:
10 nights of premium accommodation across Mexico including three nights at the Barceló México Reforma in Mexico City and two nights at the Marriott Bonvoy's Hacienda Puerta Campeche, a Luxury Collection Hotel, Campeche
Daily breakfast and three dinners
Internal flight between Mexico City and Tuxtla
Tour of Mexico City including its striking historic centre
Marvel at Sumidero Canyon with a boat tour
Embark on an unforgettable tour of the local Tzotzil villages in the Chiapas highlands
Discover the natural wonder of the incredible Agua Azul waterfalls
Explore the lush town of San Cristóbal de las Casas
See the famed ruins of Chichen Itzá – one of Mexico's most well-known archaeological sites
Visit the archaeological site of the Palenque ruins and Campeche
Wander the streets of Mérida and admire the impressive architecture
Witness the turquoise coloured waters of Cancún
Knowledgable local English-speaking guides
All sightseeing and entrance fees per itinerary
Private air-conditioned transportation throughout
Private roundtrip airport transfers
Your journey takes you to: Mexico City — San Cristóbal de las Casas — Palenque — Campeche — Mérida — Cancún.
Optional Playa del Carmen Extension: Want to discover even more of Mexico? Extend your tour and discover the stunning Playa del Carmen where you'll explore one of the world's best snorkelling spots in Cozumel and discover one of the Riviera Maya's most recently discovered caves.
package Options
11 Days from
Includes taxes & fees
Sold out
Inclusion highlights:
Packages valid for one person (twin share) – you MUST purchase TWO packages
You and the person you are travelling with will be allocated a private room with bathroom throughout your tour
10 nights of premium accommodation across Mexico including three nights at the Barceló México Reforma in Mexico City and two nights at the Marriott Bonvoy's Hacienda Puerta Campeche, a Luxury Collection Hotel, Campeche
Daily breakfast and three dinners
Internal flight between Mexico City and Tuxtla
Tour of Mexico City including its striking historic centre, the Metropolitan Cathedral and the National Palace
Marvel at Sumidero Canyon with a boat tour
Embark on an unforgettable tour of the local Tzotzil villages in the Chiapas highlands
Discover the natural wonder of the incredible Agua Azul waterfalls
Explore the lush town of San Cristóbal de las Casas
See the famed ruins of Chichen Itzá – one of Mexico's most well-known archaeological sites
Visit the archaeological site of the Palenque ruins and the UNESCO World Heritage-listed Campeche City
Wander the streets of Mérida and admire the impressive architecture
Witness the turquoise coloured waters of Cancún
Knowledgable local English-speaking guides
All sightseeing and entrance fees per itinerary
Private air-conditioned transportation throughout
Private roundtrip airport transfers
11 Days from
Includes taxes & fees
Sold out
Inclusion highlights:
Packages valid for one person (twin share) – you MUST purchase TWO packages
You and the person you are travelling with will be allocated a private room with bathroom throughout your tour
10 nights of premium accommodation across Mexico including three nights at the Barceló México Reforma in Mexico City and two nights at the Marriott Bonvoy's Hacienda Puerta Campeche, a Luxury Collection Hotel, Campeche
Daily breakfast and three dinners
Internal flight between Mexico City and Tuxtla
Tour of Mexico City including its striking historic centre, the Metropolitan Cathedral and the National Palace
Marvel at Sumidero Canyon with a boat tour
Embark on an unforgettable tour of the local Tzotzil villages in the Chiapas highlands
Discover the natural wonder of the incredible Agua Azul waterfalls
Explore the lush town of San Cristóbal de las Casas
See the famed ruins of Chichen Itzá – one of Mexico's most well-known archaeological sites
Visit the archaeological site of the Palenque ruins and the UNESCO World Heritage-listed Campeche City
Wander the streets of Mérida and admire the impressive architecture
Witness the turquoise coloured waters of Cancún
Knowledgable local English-speaking guides
All sightseeing and entrance fees per itinerary
Private air-conditioned transportation throughout
Private roundtrip airport transfers
11 Days from
Includes taxes & fees
Sold out
Inclusion highlights:
Packages valid for one person (twin share) – you MUST purchase TWO packages
You and the person you are travelling with will be allocated a private room with bathroom throughout your tour
10 nights of premium accommodation across Mexico including three nights at the Barceló México Reforma in Mexico City and two nights at the Marriott Bonvoy's Hacienda Puerta Campeche, a Luxury Collection Hotel, Campeche
Daily breakfast and three dinners
Internal flight between Mexico City and Tuxtla
Tour of Mexico City including its striking historic centre, the Metropolitan Cathedral and the National Palace
Marvel at Sumidero Canyon with a boat tour
Embark on an unforgettable tour of the local Tzotzil villages in the Chiapas highlands
Discover the natural wonder of the incredible Agua Azul waterfalls
Explore the lush town of San Cristóbal de las Casas
See the famed ruins of Chichen Itzá – one of Mexico's most well-known archaeological sites
Visit the archaeological site of the Palenque ruins and the UNESCO World Heritage-listed Campeche City
Wander the streets of Mérida and admire the impressive architecture
Witness the turquoise coloured waters of Cancún
Knowledgable local English-speaking guides
All sightseeing and entrance fees per itinerary
Private air-conditioned transportation throughout
Private roundtrip airport transfers
Solo Traveller – Low Season
11 Days from
Includes taxes & fees
Sold out
Inclusion highlights:
Packages valid for one person (solo traveller)
You will be allocated a private room with bathroom throughout your tour
10 nights of premium accommodation across Mexico including three nights at the Barceló México Reforma in Mexico City and two nights at the Marriott Bonvoy's Hacienda Puerta Campeche, a Luxury Collection Hotel, Campeche
Daily breakfast and three dinners
Internal flight between Mexico City and Tuxtla
Tour of Mexico City including its striking historic centre, the Metropolitan Cathedral and the National Palace
Marvel at Sumidero Canyon with a boat tour
Embark on an unforgettable tour of the local Tzotzil villages in the Chiapas highlands
Discover the natural wonder of the incredible Agua Azul waterfalls
Explore the lush town of San Cristóbal de las Casas
See the famed ruins of Chichen Itzá – one of Mexico's most well-known archaeological sites
Visit the archaeological site of the Palenque ruins and the UNESCO World Heritage-listed Campeche City
Wander the streets of Mérida and admire the impressive architecture
Witness the turquoise coloured waters of Cancún
Knowledgable local English-speaking guides
All sightseeing and entrance fees per itinerary
Private air-conditioned transportation throughout
Private roundtrip airport transfers
Solo Traveller – High Season
11 Days from
Includes taxes & fees
Sold out
Inclusion highlights:
Packages valid for one person (solo traveller)
You will be allocated a private room with bathroom throughout your tour
10 nights of premium accommodation across Mexico including three nights at the Barceló México Reforma in Mexico City and two nights at the Marriott Bonvoy's Hacienda Puerta Campeche, a Luxury Collection Hotel, Campeche
Daily breakfast and three dinners
Internal flight between Mexico City and Tuxtla
Tour of Mexico City including its striking historic centre, the Metropolitan Cathedral and the National Palace
Marvel at Sumidero Canyon with a boat tour
Embark on an unforgettable tour of the local Tzotzil villages in the Chiapas highlands
Discover the natural wonder of the incredible Agua Azul waterfalls
Explore the lush town of San Cristóbal de las Casas
See the famed ruins of Chichen Itzá – one of Mexico's most well-known archaeological sites
Visit the archaeological site of the Palenque ruins and the UNESCO World Heritage-listed Campeche City
Wander the streets of Mérida and admire the impressive architecture
Witness the turquoise coloured waters of Cancún
Knowledgable local English-speaking guides
All sightseeing and entrance fees per itinerary
Private air-conditioned transportation throughout
Private roundtrip airport transfers
Solo Traveller – Peak Season
11 Days from
Includes taxes & fees
Sold out
Inclusion highlights:
Packages valid for one person (solo traveller)
You will be allocated a private room with bathroom throughout your tour
10 nights of premium accommodation across Mexico including three nights at the Barceló México Reforma in Mexico City and two nights at the Marriott Bonvoy's Hacienda Puerta Campeche, a Luxury Collection Hotel, Campeche
Daily breakfast and three dinners
Internal flight between Mexico City and Tuxtla
Tour of Mexico City including its striking historic centre, the Metropolitan Cathedral and the National Palace
Marvel at Sumidero Canyon with a boat tour
Embark on an unforgettable tour of the local Tzotzil villages in the Chiapas highlands
Discover the natural wonder of the incredible Agua Azul waterfalls
Explore the lush town of San Cristóbal de las Casas
See the famed ruins of Chichen Itzá – one of Mexico's most well-known archaeological sites
Visit the archaeological site of the Palenque ruins and the UNESCO World Heritage-listed Campeche City
Wander the streets of Mérida and admire the impressive architecture
Witness the turquoise coloured waters of Cancún
Knowledgable local English-speaking guides
All sightseeing and entrance fees per itinerary
Private air-conditioned transportation throughout
Private roundtrip airport transfers
Twin Share – Low Season (w. Extension)
14 Days from
Includes taxes & fees
Sold out
Inclusion highlights:
Packages valid for one person (twin share) – you MUST purchase TWO packages
Playa del Carmen Extension
Three nights' of five-star accommodation at the beachfront Grand Hyatt Playa del Carmen Resort
Daily breakfast and one lunch
Discover the striking reefs that surround Cozumel Island on a snorkelling excursion
Witness the beauty of Rio Secreto – a gorgeous underground river with stalactites & stalagmites
Your tour also includes:
You and the person you are travelling with will be allocated a private room with bathroom throughout your tour
10 nights of premium accommodation across Mexico including three nights at the Barceló México Reforma in Mexico City and two nights at the Marriott Bonvoy's Hacienda Puerta Campeche, a Luxury Collection Hotel, Campeche
Daily breakfast and three dinners
Internal flight between Mexico City and Tuxtla
Tour of Mexico City including its striking historic centre, the Metropolitan Cathedral and the National Palace
Marvel at Sumidero Canyon with a boat tour
Embark on an unforgettable tour of the local Tzotzil villages in the Chiapas highlands
Discover the natural wonder of the incredible Agua Azul waterfalls
Explore the lush town of San Cristóbal de las Casas
See the famed ruins of Chichen Itzá – one of Mexico's most well-known archaeological sites
Visit the archaeological site of the Palenque ruins and the UNESCO World Heritage-listed Campeche City
Wander the streets of Mérida and admire the impressive architecture
Witness the turquoise coloured waters of Cancún
Knowledgable local English-speaking guides
All sightseeing and entrance fees per itinerary
Private air-conditioned transportation throughout
Private roundtrip airport transfers
Twin Share – High Season (w. Extension)
14 Days from
Includes taxes & fees
Sold out
Inclusion highlights:
Packages valid for one person (twin share) – you MUST purchase TWO packages
Playa del Carmen Extension
Three nights of five-star accommodation at the beachfront Grand Hyatt Playa del Carmen Resort
Daily breakfast and one lunch
Discover the striking reefs that surround Cozumel Island on a snorkelling excursion
Witness the beauty of Rio Secreto – a gorgeous underground river with stalactites & stalagmites
Your tour also includes:
You and the person you are travelling with will be allocated a private room with bathroom throughout your tour
10 nights of premium accommodation across Mexico including three nights at the Barceló México Reforma in Mexico City and two nights at the Marriott Bonvoy's Hacienda Puerta Campeche, a Luxury Collection Hotel, Campeche
Daily breakfast and three dinners
Internal flight between Mexico City and Tuxtla
Tour of Mexico City including its striking historic centre, the Metropolitan Cathedral and the National Palace
Marvel at Sumidero Canyon with a boat tour
Embark on an unforgettable tour of the local Tzotzil villages in the Chiapas highlands
Discover the natural wonder of the incredible Agua Azul waterfalls
Explore the lush town of San Cristóbal de las Casas
See the famed ruins of Chichen Itzá – one of Mexico's most well-known archaeological sites
Visit the archaeological site of the Palenque ruins and the UNESCO World Heritage-listed Campeche City
Wander the streets of Mérida and admire the impressive architecture
Witness the turquoise coloured waters of Cancún
Knowledgable local English-speaking guides
All sightseeing and entrance fees per itinerary
Private air-conditioned transportation throughout
Private roundtrip airport transfers
Twin Share – Peak Season (w. Extension)
14 Days from
Includes taxes & fees
Sold out
Inclusion highlights:
Packages valid for one person (twin share) – you MUST purchase TWO packages
Playa del Carmen Extension
Three nights of five-star accommodation at the beachfront Grand Hyatt Playa del Carmen Resort
Daily breakfast and one lunch
Discover the striking reefs that surround Cozumel Island on a snorkelling excursion
Witness the beauty of Rio Secreto – a gorgeous underground river with stalactites & stalagmites
Your tour also includes:
You and the person you are travelling with will be allocated a private room with bathroom throughout your tour
10 nights of premium accommodation across Mexico including three nights at the Barceló México Reforma in Mexico City and two nights at the Marriott Bonvoy's Hacienda Puerta Campeche, a Luxury Collection Hotel, Campeche
Daily breakfast and three dinners
Internal flight between Mexico City and Tuxtla
Tour of Mexico City including its striking historic centre, the Metropolitan Cathedral and the National Palace
Marvel at Sumidero Canyon with a boat tour
Embark on an unforgettable tour of the local Tzotzil villages in the Chiapas highlands
Discover the natural wonder of the incredible Agua Azul waterfalls
Explore the lush town of San Cristóbal de las Casas
See the famed ruins of Chichen Itzá – one of Mexico's most well-known archaeological sites
Visit the archaeological site of the Palenque ruins and the UNESCO World Heritage-listed Campeche City
Wander the streets of Mérida and admire the impressive architecture
Witness the turquoise coloured waters of Cancún
Knowledgable local English-speaking guides
All sightseeing and entrance fees per itinerary
Private air-conditioned transportation throughout
Private roundtrip airport transfers
Solo Traveller – Low Season (w. Extension)
14 Days from
Includes taxes & fees
Sold out
Inclusion highlights:
Packages valid for one person (solo traveller)
Playa del Carmen Extension
Three nights of five-star accommodation at the beachfront Grand Hyatt Playa del Carmen Resort
Daily breakfast and one lunch
Discover the striking reefs that surround Cozumel Island on a snorkelling excursion
Witness the beauty of Rio Secreto – a gorgeous underground river with stalactites & stalagmites
Your tour also includes:
You will be allocated a private room with bathroom throughout your tour
10 nights of premium accommodation across Mexico including three nights at the Barceló México Reforma in Mexico City and two nights at the Marriott Bonvoy's Hacienda Puerta Campeche, a Luxury Collection Hotel, Campeche
Daily breakfast and three dinners
Internal flight between Mexico City and Tuxtla
Tour of Mexico City including its striking historic centre, the Metropolitan Cathedral and the National Palace
Marvel at Sumidero Canyon with a boat tour
Embark on an unforgettable tour of the local Tzotzil villages in the Chiapas highlands
Discover the natural wonder of the incredible Agua Azul waterfalls
Explore the lush town of San Cristóbal de las Casas
See the famed ruins of Chichen Itzá – one of Mexico's most well-known archaeological sites
Visit the archaeological site of the Palenque ruins and the UNESCO World Heritage-listed Campeche City
Wander the streets of Mérida and admire the impressive architecture
Witness the turquoise coloured waters of Cancún
Knowledgable local English-speaking guides
All sightseeing and entrance fees per itinerary
Private air-conditioned transportation throughout
Private roundtrip airport transfers
Solo Traveller – High Season (w. Extension)
14 Days from
Includes taxes & fees
Sold out
Inclusion highlights:
Packages valid for one person (solo traveller)
Playa del Carmen Extension
Three nights of five-star accommodation at the beachfront Grand Hyatt Playa del Carmen Resort
Daily breakfast and one lunch
Discover the striking reefs that surround Cozumel Island on a snorkelling excursion
Witness the beauty of Rio Secreto – a gorgeous underground river with stalactites & stalagmites
Your tour also includes:
You will be allocated a private room with bathroom throughout your tour
10 nights of premium accommodation across Mexico including three nights at the Barceló México Reforma in Mexico City and two nights at the Marriott Bonvoy's Hacienda Puerta Campeche, a Luxury Collection Hotel, Campeche
Daily breakfast and three dinners
Internal flight between Mexico City and Tuxtla
Tour of Mexico City including its striking historic centre, the Metropolitan Cathedral and the National Palace
Marvel at Sumidero Canyon with a boat tour
Embark on an unforgettable tour of the local Tzotzil villages in the Chiapas highlands
Discover the natural wonder of the incredible Agua Azul waterfalls
Explore the lush town of San Cristóbal de las Casas
See the famed ruins of Chichen Itzá – one of Mexico's most well-known archaeological sites
Visit the archaeological site of the Palenque ruins and the UNESCO World Heritage-listed Campeche City
Wander the streets of Mérida and admire the impressive architecture
Witness the turquoise coloured waters of Cancún
Knowledgable local English-speaking guides
All sightseeing and entrance fees per itinerary
Private air-conditioned transportation throughout
Private roundtrip airport transfers
Solo Traveller – Peak Season (w. Extension)
14 Days from
Includes taxes & fees
Sold out
Inclusion highlights:
Packages valid for one person (solo traveller)
Playa del Carmen Extension
Three nights of five-star accommodation at the beachfront Grand Hyatt Playa del Carmen Resort
Daily breakfast and one lunch
Discover the striking reefs that surround Cozumel Island on a snorkelling excursion
Witness the beauty of Rio Secreto – a gorgeous underground river with stalactites & stalagmites
Your tour also includes:
You will be allocated a private room with bathroom throughout your tour
10 nights of premium accommodation across Mexico including three nights at the Barceló México Reforma in Mexico City and two nights at the Marriott Bonvoy's Hacienda Puerta Campeche, a Luxury Collection Hotel, Campeche
Daily breakfast and three dinners
Internal flight between Mexico City and Tuxtla
Tour of Mexico City including its striking historic centre, the Metropolitan Cathedral and the National Palace
Marvel at Sumidero Canyon with a boat tour
Embark on an unforgettable tour of the local Tzotzil villages in the Chiapas highlands
Discover the natural wonder of the incredible Agua Azul waterfalls
Explore the lush town of San Cristóbal de las Casas
See the famed ruins of Chichen Itzá – one of Mexico's most well-known archaeological sites
Visit the archaeological site of the Palenque ruins and the UNESCO World Heritage-listed Campeche City
Wander the streets of Mérida and admire the impressive architecture
Witness the turquoise coloured waters of Cancún
Knowledgable local English-speaking guides
All sightseeing and entrance fees per itinerary
Private air-conditioned transportation throughout
Private roundtrip airport transfers