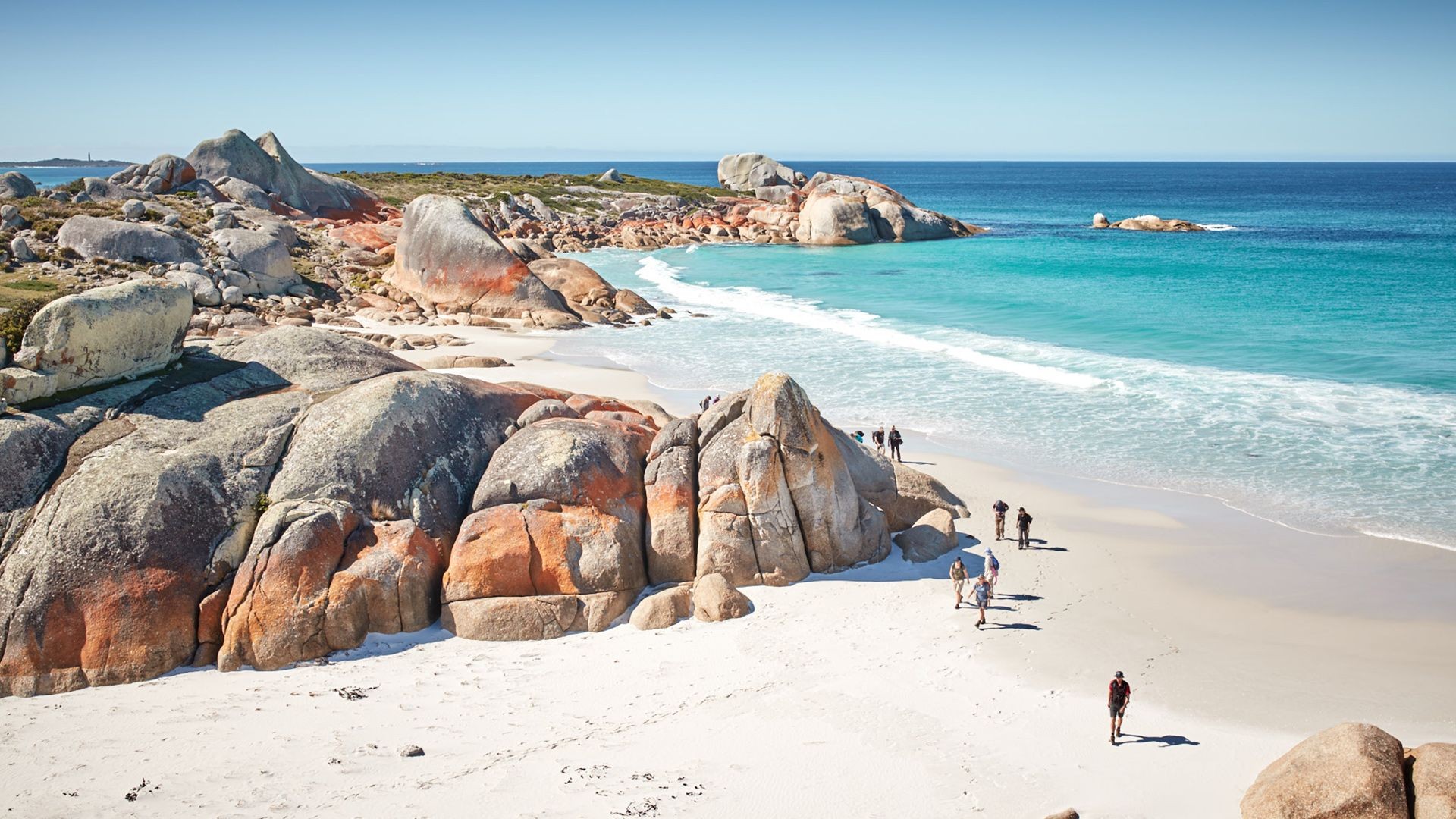 Tasmania Bay of Fires: 4-Day Small-Group Walking Tour from Launceston with Boutique Farmhouse Stay, All Meals & Guided Exploration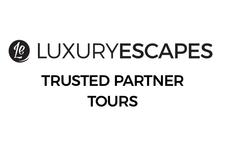 Reinvigorate your passion for the great outdoors as you discover one of Australia's most striking coastal locations, Tasmania's Bay of Fires, on a four-day small-group walking tour (max. 10 travellers). Set off on a memorable guided walking tour of the breathtaking Bay of Fires — the most iconic conservation reserve in Tasmania — and take in the stunning scenery as you discover gorgeous beaches, breathtaking coastline, abundant wildlife and the bay's signature orange lichen-covered granite boulders.
Your tour includes:
Three nights of accommodation at the Icena Farm House Shearer's Quarter
All meals: daily continental breakfast spread of cereals and porridge, stewed fruits, toast and freshly brewed coffee; four lunches including nibbles and fresh fruit during breaks with a kettle always ready for tea, coffee and hot chocolate; and three multi-course dinners showcasing local produce prepared by your guides
Guided four-day walking tour through the breathtaking Bay of Fires and The Gardens
Visit Eddystone Point's pink granite lighthouse, Ansons Bay and Policemans Point
The services of two expert guides, who will drive, cook and care for you
All sightseeing and national park entry fees as per the itinerary
Roundtrip transfers from Launceston
Your journey takes you to: Launceston — Bridport – Mt William National Park – Stumpy's Bay — Cod Bay – Deep Creek — Eddystone Point — Ansons Bay — Policeman's Point — Pebbly Beach – The Gardens — St Helens — Launceston.
package Options
4 Days from
Includes taxes & fees
Sold out
Inclusion highlights:
Packages valid for one person (twin share) – you MUST purchase TWO packages
You and the person you are travelling with will be allocated a private room with bathroom throughout your tour
Three nights of accommodation at the Icena Farm House Shearer's Quarter
All meals: daily continental breakfast spread of cereals and porridge, stewed fruits, toast and freshly brewed coffee; four lunches including nibbles and fresh fruit during breaks with a kettle always ready for tea, coffee and hot chocolate; and three multi-course dinners showcasing local produce prepared by your guides
Guided four-day walking tour through the breathtaking Bay of Fires and The Gardens
Visit Eddystone Point's pink granite lighthouse, Ansons Bay and Policemans Point
The services of two expert guides, who will drive, cook and care for you
All sightseeing and national park entry fees as per the itinerary
Roundtrip transfers from Launceston
4 Days from
Includes taxes & fees
Sold out
Inclusion highlights:
Packages valid for one person (twin share) – you MUST purchase TWO packages
You and the person you are travelling with will be allocated a private room with bathroom throughout your tour
Three nights of accommodation at the Icena Farm House Shearer's Quarter
All meals: daily continental breakfast spread of cereals and porridge, stewed fruits, toast and freshly brewed coffee; four lunches including nibbles and fresh fruit during breaks with a kettle always ready for tea, coffee and hot chocolate; and three multi-course dinners showcasing local produce prepared by your guides
Guided four-day walking tour through the breathtaking Bay of Fires and The Gardens
Visit Eddystone Point's pink granite lighthouse, Ansons Bay and Policemans Point
The services of two expert guides, who will drive, cook and care for you
All sightseeing and national park entry fees as per the itinerary
Roundtrip transfers from Launceston
Solo Traveller – Low Season
4 Days from
Includes taxes & fees
Sold out
Inclusion highlights:
Packages valid for one person (solo traveller)
You will be allocated a private room with bathroom throughout your tour
Three nights of accommodation at the Icena Farm House Shearer's Quarter
All meals: daily continental breakfast spread of cereals and porridge, stewed fruits, toast and freshly brewed coffee; four lunches including nibbles and fresh fruit during breaks with a kettle always ready for tea, coffee and hot chocolate; and three multi-course dinners showcasing local produce prepared by your guides
Guided four-day walking tour through the breathtaking Bay of Fires and The Gardens
Visit Eddystone Point's pink granite lighthouse, Ansons Bay and Policemans Point
The services of two expert guides, who will drive, cook and care for you
All sightseeing and national park entry fees as per the itinerary
Roundtrip transfers from Launceston
Solo Traveller – High Season
4 Days from
Includes taxes & fees
Sold out
Inclusion highlights:
Packages valid for one person (solo traveller)
You will be allocated a private room with bathroom throughout your tour
Three nights of accommodation at the Icena Farm House Shearer's Quarter
All meals: daily continental breakfast spread of cereals and porridge, stewed fruits, toast and freshly brewed coffee; four lunches including nibbles and fresh fruit during breaks with a kettle always ready for tea, coffee and hot chocolate; and three multi-course dinners showcasing local produce prepared by your guides
Guided four-day walking tour through the breathtaking Bay of Fires and The Gardens
Visit Eddystone Point's pink granite lighthouse, Ansons Bay and Policemans Point
The services of two expert guides, who will drive, cook and care for you
All sightseeing and national park entry fees as per the itinerary
Roundtrip transfers from Launceston