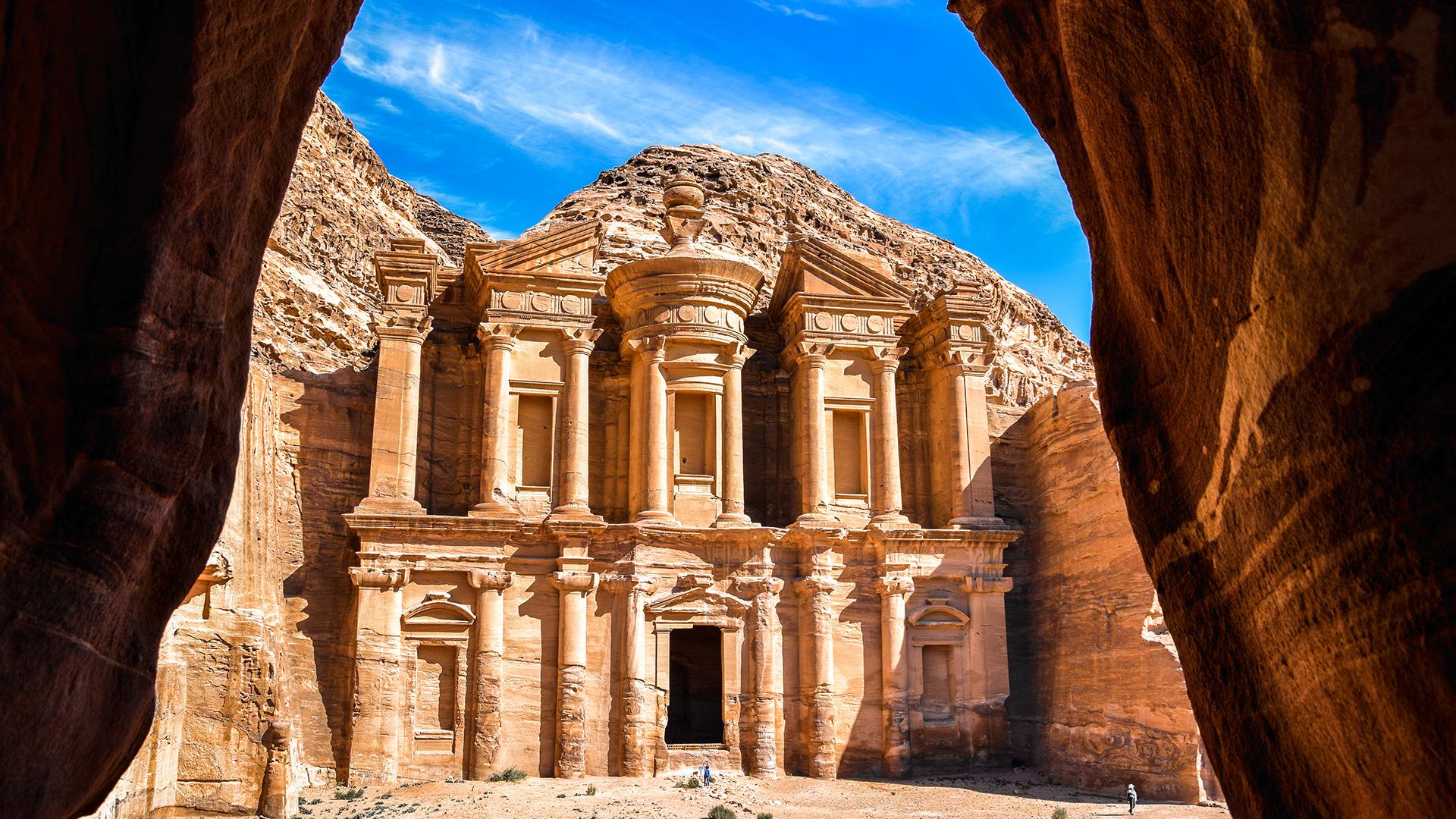 Ancient Jordan Discovery: A Seven-Day Tour of Amman, Petra and the Dead Sea
Unearth Jordan, a cradle of ancient civilisations and UNESCO World Heritage-listed sites that have left a remarkable stamp on the treasured history of the world. Experience the buoyant magic of floating in the glistening Dead Sea - the lowest point on Earth, visit Bethany - the site of Jesus' baptism, explore the half-hidden, windswept city of Petra, stand atop Mount Nebo and see the exquisite mosaic map of the Holy Land at Madaba.
Includes six nights of four-star accommodation in the Dea Sea area, Petra and Amman, daily breakfast, sightseeing in an air-conditioned vehicle, the services of an English-speaking guide throughout, a Jordanian Visa and sightseeing entrance fees as per the itinerary.
package Options
JORDAN DISCOVERY - TWIN SHARE - LOW SEASON
Inclusion highlights:
Packages valid for one person (twin share) - you must purchase two packages
Six nights of four-star accommodation in the Dead Sea area, Petra and Amman with daily buffet breakfast
Float in the salt-rich, buoyant waters of the Dead Sea
Visit Bethany, believed to be the site of Jesus' baptism by John the Baptist
Free time to discover the ancient, windswept city of Petra
Stand atop Mount Nebo
Admire the sixth-century mosaic map of the Holy Land in Madaba
Explore the 12th-century crusader castle of Kerak
JORDAN DISCOVERY - TWIN SHARE - HIGH SEASON
Inclusion highlights:
Packages valid for one person (twin share) - you must purchase two packages
Six nights of four-star accommodation in the Dead Sea area, Petra and Amman with daily buffet breakfast
Float in the salt-rich, buoyant waters of the Dead Sea
Visit Bethany, believed to be the site of Jesus' baptism by John the Baptist
Free time to discover the ancient, windswept city of Petra
Stand atop Mount Nebo
Admire the sixth-century mosaic map of the Holy Land in Madaba
Explore the 12th-century crusader castle of Kerak