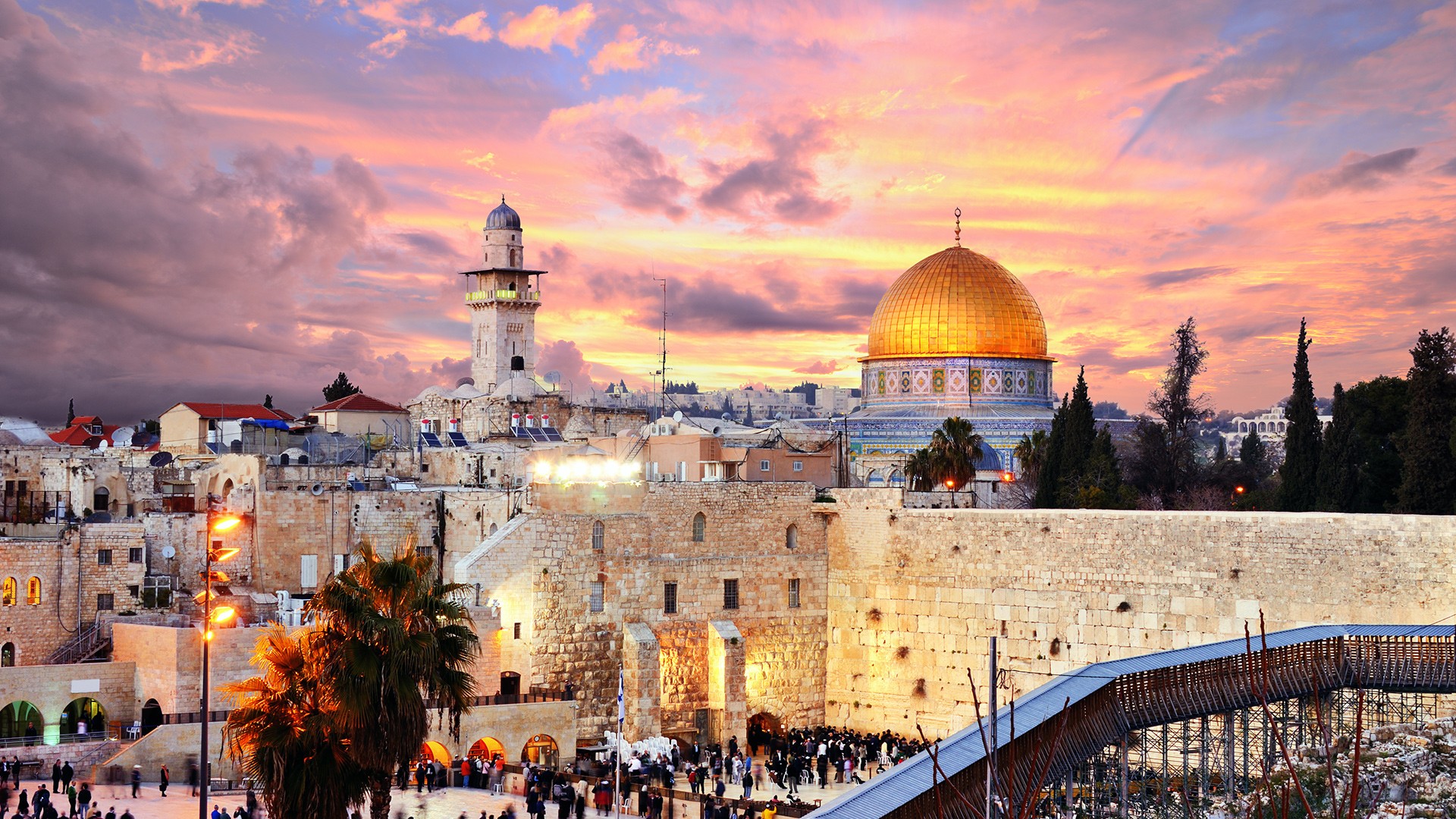 Israel: 8-Day Small-Group Tour with Guided Sightseeing, Dead Sea Visit, Vineyard Tour & Departures until January 2023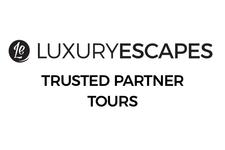 Venture to a land filled with archaeological treasures, mouth-watering cuisine, ancient cultures and bustling modern cities on this eight-day small-group tour through Israel, with layers upon layers of stories to explore.
Immerse yourself in a destination alive with history and be captivated by enthralling sights and experiences at every turn. Starting and ending in Tel Aviv, uncover the secrets of this region, joined by expert guides and like-minded adventurers. Journey into the Negev Desert and take a dip in the mineral-rich, ultra-salty Dead Sea, visit the Church of the Nativity as well as Manger Square in Bethlehe and marvel at the ancient treasures within the Old City of Jerusalem. Discover mouth-watering cuisine at the renowned market of Mahane Yehudato, be awe-struck by sweeping views atop the Mount of Olives, deepen your appreciation for winemaking with a tasting and guided tour at a vineyard and so much more.
Your tour includes:
Seven nights of handpicked accommodation in Tel Aviv, Jerusalem and Galilee with the option to upgrade to a Superior Accommodation Package
Daily breakfast and six dinners
Visit some of Israel's most famed religious and ancient sights including the Church of the Annunciation, the Church of the Nativity, Via Dolorosa and the Western Wall
Float in the mineral-rich waters of the Dead Sea
Sample local wine at Golan Heights Winery with an included vineyard tour
Transportation in a private air-conditioned vehicle throughout the tour
The services of an expert local driver-guide
Roundtrip airport transfers
All entrance fees and sightseeing per the itinerary
Your journey takes you to: Tel Aviv — Jerusalem — Galilee — Tel Aviv.
Superior Upgrade Available: Make your escape one to remember with an upgrade to the Superior Accommodation Package.
Book with 100% Confidence: Right up until 60 days before departure you can enjoy unlimited, free date changes, or cancel and get a 100% credit to use at Luxury Escapes for any other Limited Time Lux Exclusive accommodation, tour or cruise offer. Excludes flights, see the Fine Print for details.
Furthermore, if you are unable to travel on your tour as a result of Government travel restrictions, even right up to the day of departure, Luxury Escapes will assist you with a date change. We can also provide you with a credit or refund for your booking (less any non-recoverable costs). See below for full terms and conditions.
package Options
TWIN SHARE – LOW SEASON (FIRST-CLASS PACKAGE)
8 Days from
Includes taxes & fees
Sold out
Inclusion highlights:
Packages valid for one person (twin share) – you MUST purchase TWO packages
Seven nights of handpicked accommodation in Tel Aviv, Jerusalem and Galilee
Daily breakfast and six dinners
Visit some of Israel's most famed religious and historic sights including the Church of the Annunciation, the Church of the Nativity, Via Dolorosa and the Western Wall
Float in the mineral-rich waters of the Dead Sea
Sample local wine at a countryside winery
Transportation in a private air-conditioned vehicle throughout the tour
The services of an expert local driver-guide
Roundtrip airport transfers
All entrance fees and sightseeing per the itinerary
TWIN SHARE – HIGH SEASON (FIRST-CLASS PACKAGE)
8 Days from
Includes taxes & fees
Sold out
Inclusion highlights:
Packages valid for one person (twin share) – you MUST purchase TWO packages
Seven nights of handpicked accommodation in Tel Aviv, Jerusalem and Galilee
Daily breakfast and six dinners
Visit some of Israel's most famed religious and historic sights including the Church of the Annunciation, the Church of the Nativity, Via Dolorosa and the Western Wall
Float in the mineral-rich waters of the Dead Sea
Sample local wine at a countryside winery
Transportation in a private air-conditioned vehicle throughout the tour
The services of an expert local driver-guide
Roundtrip airport transfers
All entrance fees and sightseeing per the itinerary
TWIN SHARE – LOW SEASON (SUPERIOR PACKAGE)
8 Days from
Includes taxes & fees
Sold out
Inclusion highlights:
Packages valid for one person (twin share) – you MUST purchase TWO packages
Seven nights of upgraded handpicked accommodation in Tel Aviv, Jerusalem and Galilee
Daily breakfast and six dinners
Visit some of Israel's most famed religious and historic sights including the Church of the Annunciation, the Church of the Nativity, Via Dolorosa and the Western Wall
Float in the mineral-rich waters of the Dead Sea
Sample local wine at a countryside winery
Transportation in a private air-conditioned vehicle throughout the tour
The services of an expert local driver-guide
Roundtrip airport transfers
All entrance fees and sightseeing per the itinerary
SOLO TRAVELLER – LOW SEASON (FIRST-CLASS PACKAGE)
8 Days from
Includes taxes & fees
Sold out
Inclusion highlights:
Inclusions valid for one person (solo traveller)
Seven nights of handpicked accommodation in Tel Aviv, Jerusalem and Galilee
Daily breakfast and six dinners
Visit some of Israel's most famed religious and historic sights including the Church of the Annunciation, the Church of the Nativity, Via Dolorosa and the Western Wall
Float in the mineral-rich waters of the Dead Sea
Sample local wine at a countryside winery
Transportation in a private air-conditioned vehicle throughout the tour
The services of an expert local driver-guide
Roundtrip airport transfers
All entrance fees and sightseeing per the itinerary
TWIN SHARE – HIGH SEASON (SUPERIOR PACKAGE)
8 Days from
Includes taxes & fees
Sold out
Inclusion highlights:
Packages valid for one person (twin share) – you MUST purchase TWO packages
Seven nights of upgraded handpicked accommodation in Tel Aviv, Jerusalem and Galilee
Daily breakfast and six dinners
Visit some of Israel's most famed religious and historic sights including the Church of the Annunciation, the Church of the Nativity, Via Dolorosa and the Western Wall
Float in the mineral-rich waters of the Dead Sea
Sample local wine at a countryside winery
Transportation in a private air-conditioned vehicle throughout the tour
The services of an expert local driver-guide
Roundtrip airport transfers
All entrance fees and sightseeing per the itinerary
SOLO TRAVELLER – HIGH SEASON (FIRST-CLASS PACKAGE)
8 Days from
Includes taxes & fees
Sold out
Inclusion highlights:
Inclusions valid for one person (solo traveller)
Seven nights of handpicked accommodation in Tel Aviv, Jerusalem and Galilee
Daily breakfast and six dinners
Visit some of Israel's most famed religious and historic sights including the Church of the Annunciation, the Church of the Nativity, Via Dolorosa and the Western Wall
Float in the mineral-rich waters of the Dead Sea
Sample local wine at a countryside winery
Transportation in a private air-conditioned vehicle throughout the tour
The services of an expert local driver-guide
Roundtrip airport transfers
All entrance fees and sightseeing per the itinerary
SOLO TRAVELLER – LOW SEASON (SUPERIOR PACKAGE)
8 Days from
Includes taxes & fees
Sold out
Inclusion highlights:
Inclusions valid for one person (solo traveller)
Seven nights of upgraded handpicked accommodation in Tel Aviv, Jerusalem and Galilee
Daily breakfast and six dinners
Visit some of Israel's most famed religious and historic sights including the Church of the Annunciation, the Church of the Nativity, Via Dolorosa and the Western Wall
Float in the mineral-rich waters of the Dead Sea
Sample local wine at a countryside winery
Transportation in a private air-conditioned vehicle throughout the tour
The services of an expert local driver-guide
Roundtrip airport transfers
All entrance fees and sightseeing per the itinerary
SOLO TRAVELLER – HIGH SEASON (SUPERIOR PACKAGE)
8 Days from
Includes taxes & fees
Sold out
Inclusion highlights:
Inclusions valid for one person (solo traveller)
Seven nights of upgraded handpicked accommodation in Tel Aviv, Jerusalem and Galilee
Daily breakfast and six dinners
Visit some of Israel's most famed religious and historic sights including the Church of the Annunciation, the Church of the Nativity, Via Dolorosa and the Western Wall
Float in the mineral-rich waters of the Dead Sea
Sample local wine at a countryside winery
Transportation in a private air-conditioned vehicle throughout the tour
The services of an expert local driver-guide
Roundtrip airport transfers
All entrance fees and sightseeing per the itinerary
Sign up for instant access
Exclusive hand-picked offers
1,315,267 followers
---