Luye, Taitung County
Luminous Hot Spring & Resort
Rooms
Make yourself at home in one of the 15 air-conditioned rooms featuring flat-screen televisions. Your pillowtop bed comes with down comforters and premium bedding. Rooms have private balconies. Complimentary wireless Internet access keeps you connected, and digital programming is available for your entertainment. Private bathrooms with shower/tub combinations feature deep soaking bathtubs and rainfall showerheads.
Facilities
Don't miss out on the many recreational opportunities, including hot springs, an outdoor pool, and a spa tub. Additional amenities at this hotel include complimentary wireless Internet access, concierge services, and gift shops/newsstands.
Dining
You can enjoy a meal at the restaurant serving the guests of Luminous Hot Spring & Resort, or stop in at the snack bar/deli. Buffet breakfasts are available daily from 7:30 AM to 10:00 AM for a fee.
Popular Facilities
Free WiFi
Air Conditioning
Spa
Restaurant
24/7 Front Desk
Laundry
View all facilities
package Options
Select your package type
Superior Double Room (HS)
Size: 33m²
Sleeps: 2 guests
Mountain view
About the room:
Maximum room capacity:
2 guests

(up to 2 adults, up to 1 child)
Room facilities:
Bedroom
Down comforter
Pillowtop mattress
Premium bedding
Pillow menu
Air conditioning
Bathroom
Towels provided
Free toiletries
Shower/tub combination
Hair dryer
Deep soaking bathtub
Rainfall showerhead
Entertainment
Digital TV service
Television
Flat-panel TV
Food and drink
Coffee/tea maker
Free bottled water
Mini-fridge
Accessible
Bathroom emergency pull cord
Wheelchair accessible
Low-height counters/sink
Braille signage
Grab bar - near toilet
Raised toilet seat
More
Balcony
Daily housekeeping
In-room safe
Soundproofed rooms
Slippers
Non-Smoking
Bed sheets not available
Iron/ironing board (on request)
Standard Double Room (SS)
Size: 33m²
Sleeps: 2 guests
Mountain view
About the room:
Maximum room capacity:
2 guests

(up to 2 adults, up to 1 child)
Room facilities:
Bedroom
Down comforter
Pillowtop mattress
Premium bedding
Pillow menu
Air conditioning
Bathroom
Towels provided
Free toiletries
Shower/tub combination
Hair dryer
Deep soaking bathtub
Rainfall showerhead
Entertainment
Digital TV service
Television
Flat-panel TV
Food and drink
Coffee/tea maker
Free bottled water
Mini-fridge
Accessible
Bathroom emergency pull cord
Wheelchair accessible
Low-height counters/sink
Braille signage
Grab bar - near toilet
Raised toilet seat
More
Balcony
Daily housekeeping
In-room safe
Soundproofed rooms
Slippers
Non-Smoking
Bed sheets not available
Iron/ironing board (on request)
Standard Triple Room, 3 Twin Beds (T3)
Size: 33m²
Sleeps: 3 guests
Mountain view
About the room:
Maximum room capacity:
3 guests

(up to 3 adults, up to 1 child)
Room facilities:
Bedroom
Down comforter
Pillowtop mattress
Premium bedding
Pillow menu
Air conditioning
Bathroom
Towels provided
Free toiletries
Shower/tub combination
Hair dryer
Deep soaking bathtub
Rainfall showerhead
Entertainment
Digital TV service
Television
Flat-panel TV
Food and drink
Coffee/tea maker
Free bottled water
Mini-fridge
Accessible
Bathroom emergency pull cord
Wheelchair accessible
Low-height counters/sink
Braille signage
Grab bar - near toilet
Raised toilet seat
More
Balcony
Daily housekeeping
In-room safe
Soundproofed rooms
Slippers
Non-Smoking
Bed sheets not available
Iron/ironing board (on request)
Standard Quadruple Room (DD)
Size: 33m²
Sleeps: 4 guests
Mountain view
About the room:
Maximum room capacity:
4 guests

(up to 4 adults, up to 1 child)
Room facilities:
Bedroom
Down comforter
Pillowtop mattress
Premium bedding
Pillow menu
Air conditioning
Bathroom
Towels provided
Free toiletries
Shower/tub combination
Hair dryer
Deep soaking bathtub
Rainfall showerhead
Entertainment
Digital TV service
Television
Flat-panel TV
Food and drink
Coffee/tea maker
Free bottled water
Mini-fridge
Accessible
Bathroom emergency pull cord
Wheelchair accessible
Low-height counters/sink
Braille signage
Grab bar - near toilet
Raised toilet seat
More
Balcony
Daily housekeeping
In-room safe
Soundproofed rooms
Slippers
Non-Smoking
Bed sheets not available
Iron/ironing board (on request)
Signature Quadruple Room (TT)
Size: 33m²
Sleeps: 4 guests
Mountain view
About the room:
Maximum room capacity:
4 guests

(up to 4 adults, up to 1 child)
Room facilities:
Bedroom
Down comforter
Pillowtop mattress
Premium bedding
Pillow menu
Air conditioning
Bathroom
Towels provided
Free toiletries
Shower/tub combination
Hair dryer
Deep soaking bathtub
Rainfall showerhead
Entertainment
Digital TV service
Television
Flat-panel TV
Food and drink
Coffee/tea maker
Free bottled water
Mini-fridge
Accessible
Bathroom emergency pull cord
Wheelchair accessible
Low-height counters/sink
Braille signage
Grab bar - near toilet
Raised toilet seat
More
Balcony
Daily housekeeping
In-room safe
Soundproofed rooms
Slippers
Non-Smoking
Bed sheets not available
Iron/ironing board (on request)
Elite Double Room, 2 Twin Beds (T2)
Size: 33m²
Sleeps: 2 guests
Mountain view
About the room:
Maximum room capacity:
2 guests

(up to 1 adult, up to 1 child)
Room facilities:
Bedroom
Down comforter
Pillowtop mattress
Premium bedding
Pillow menu
Air conditioning
Bathroom
Towels provided
Free toiletries
Shower/tub combination
Hair dryer
Deep soaking bathtub
Rainfall showerhead
Entertainment
Digital TV service
Television
Flat-panel TV
Food and drink
Coffee/tea maker
Free bottled water
Mini-fridge
Accessible
Bathroom emergency pull cord
Wheelchair accessible
Low-height counters/sink
Braille signage
Grab bar - near toilet
Raised toilet seat
More
Balcony
Daily housekeeping
In-room safe
Soundproofed rooms
Slippers
Non-Smoking
Bed sheets not available
Iron/ironing board (on request)
Standard Double Room (SS-1)
Size: 33m²
Sleeps: 2 guests
Mountain view
About the room:
Maximum room capacity:
2 guests

(up to 2 adults, up to 1 child)
Room facilities:
Bedroom
Down comforter
Pillowtop mattress
Premium bedding
Pillow menu
Air conditioning
Bathroom
Towels provided
Free toiletries
Shower/tub combination
Hair dryer
Deep soaking bathtub
Rainfall showerhead
Entertainment
Digital TV service
Television
Flat-panel TV
Food and drink
Coffee/tea maker
Free bottled water
Mini-fridge
Accessible
Bathroom emergency pull cord
Wheelchair accessible
Low-height counters/sink
Braille signage
Grab bar - near toilet
Raised toilet seat
More
Balcony
Daily housekeeping
In-room safe
Soundproofed rooms
Slippers
Non-Smoking
Bed sheets not available
Iron/ironing board (on request)
Standard Double Room (SS-2)
Size: 33m²
Sleeps: 2 guests
Mountain view
About the room:
Maximum room capacity:
2 guests

(up to 2 adults, up to 1 child)
Room facilities:
Bedroom
Down comforter
Pillowtop mattress
Premium bedding
Pillow menu
Air conditioning
Bathroom
Towels provided
Free toiletries
Shower/tub combination
Hair dryer
Deep soaking bathtub
Rainfall showerhead
Entertainment
Digital TV service
Television
Flat-panel TV
Food and drink
Coffee/tea maker
Free bottled water
Mini-fridge
Accessible
Bathroom emergency pull cord
Wheelchair accessible
Low-height counters/sink
Braille signage
Grab bar - near toilet
Raised toilet seat
More
Balcony
Daily housekeeping
In-room safe
Soundproofed rooms
Slippers
Non-Smoking
Bed sheets not available
Iron/ironing board (on request)
Standard Quadruple Room (T4)
Size: 33m²
Sleeps: 4 guests
Mountain view
About the room:
Maximum room capacity:
4 guests

(up to 4 adults, up to 3 children)
Room facilities:
Bedroom
Down comforter
Pillowtop mattress
Premium bedding
Pillow menu
Air conditioning
Bathroom
Towels provided
Free toiletries
Shower/tub combination
Hair dryer
Deep soaking bathtub
Rainfall showerhead
Entertainment
Digital TV service
Television
Flat-panel TV
Food and drink
Coffee/tea maker
Free bottled water
Mini-fridge
Accessible
Bathroom emergency pull cord
Wheelchair accessible
Low-height counters/sink
Braille signage
Grab bar - near toilet
Raised toilet seat
More
Balcony
Daily housekeeping
In-room safe
Soundproofed rooms
Slippers
Non-Smoking
Bed sheets not available
Iron/ironing board (on request)
Standard Triple Room (T3-1)
Size: 33m²
Sleeps: 3 guests
Mountain view
About the room:
Maximum room capacity:
3 guests

(up to 3 adults, up to 1 child)
Room facilities:
Bedroom
Down comforter
Pillowtop mattress
Premium bedding
Pillow menu
Air conditioning
Bathroom
Towels provided
Free toiletries
Shower/tub combination
Hair dryer
Deep soaking bathtub
Rainfall showerhead
Entertainment
Digital TV service
Television
Flat-panel TV
Food and drink
Coffee/tea maker
Free bottled water
Mini-fridge
Accessible
Bathroom emergency pull cord
Wheelchair accessible
Low-height counters/sink
Braille signage
Grab bar - near toilet
Raised toilet seat
More
Balcony
Daily housekeeping
In-room safe
Soundproofed rooms
Slippers
Non-Smoking
Bed sheets not available
Iron/ironing board (on request)
Standard Triple Room (T3-2)
Size: 33m²
Sleeps: 3 guests
Mountain view
About the room:
Maximum room capacity:
3 guests

(up to 3 adults, up to 1 child)
Room facilities:
Bedroom
Down comforter
Pillowtop mattress
Premium bedding
Pillow menu
Air conditioning
Bathroom
Towels provided
Free toiletries
Shower/tub combination
Hair dryer
Deep soaking bathtub
Rainfall showerhead
Entertainment
Digital TV service
Television
Flat-panel TV
Food and drink
Coffee/tea maker
Free bottled water
Mini-fridge
Accessible
Bathroom emergency pull cord
Wheelchair accessible
Low-height counters/sink
Braille signage
Grab bar - near toilet
Raised toilet seat
More
Balcony
Daily housekeeping
In-room safe
Soundproofed rooms
Slippers
Non-Smoking
Bed sheets not available
Iron/ironing board (on request)
Superior Double Room (HS-1)
Size: 33m²
Sleeps: 2 guests
Mountain view
About the room:
Maximum room capacity:
2 guests

(up to 2 adults, up to 1 child)
Room facilities:
Bedroom
Down comforter
Pillowtop mattress
Premium bedding
Pillow menu
Air conditioning
Bathroom
Towels provided
Free toiletries
Shower/tub combination
Hair dryer
Deep soaking bathtub
Rainfall showerhead
Entertainment
Digital TV service
Television
Flat-panel TV
Food and drink
Coffee/tea maker
Free bottled water
Mini-fridge
Accessible
Bathroom emergency pull cord
Wheelchair accessible
Low-height counters/sink
Braille signage
Grab bar - near toilet
Raised toilet seat
More
Balcony
Daily housekeeping
In-room safe
Soundproofed rooms
Slippers
Non-Smoking
Bed sheets not available
Iron/ironing board (on request)
Superior Double Room (HS-2)
Size: 20m²
Sleeps: 2 guests
Mountain view
About the room:
Maximum room capacity:
2 guests

(up to 2 adults, up to 1 child)
Room facilities:
Bedroom
Down comforter
Pillowtop mattress
Premium bedding
Pillow menu
Air conditioning
Bathroom
Towels provided
Free toiletries
Shower/tub combination
Hair dryer
Deep soaking bathtub
Rainfall showerhead
Entertainment
Digital TV service
Television
Flat-panel TV
Food and drink
Coffee/tea maker
Free bottled water
Mini-fridge
Accessible
Bathroom emergency pull cord
Wheelchair accessible
Low-height counters/sink
Braille signage
Grab bar - near toilet
Raised toilet seat
More
Balcony
Daily housekeeping
In-room safe
Soundproofed rooms
Slippers
Non-Smoking
Bed sheets not available
Iron/ironing board (on request)
Signature Quadruple Room (TT-1)
Size: 33m²
Sleeps: 4 guests
Mountain view
About the room:
Maximum room capacity:
4 guests

(up to 4 adults, up to 1 child)
Room facilities:
Bedroom
Down comforter
Pillowtop mattress
Premium bedding
Pillow menu
Air conditioning
Bathroom
Towels provided
Free toiletries
Shower/tub combination
Hair dryer
Deep soaking bathtub
Rainfall showerhead
Entertainment
Digital TV service
Television
Flat-panel TV
Food and drink
Coffee/tea maker
Free bottled water
Mini-fridge
Accessible
Bathroom emergency pull cord
Wheelchair accessible
Low-height counters/sink
Braille signage
Grab bar - near toilet
Raised toilet seat
More
Balcony
Daily housekeeping
In-room safe
Soundproofed rooms
Slippers
Non-Smoking
Bed sheets not available
Iron/ironing board (on request)
Signature Quadruple Room (TT-2)
Size: 33m²
Sleeps: 4 guests
Mountain view
About the room:
Maximum room capacity:
4 guests

(up to 4 adults, up to 1 child)
Room facilities:
Bedroom
Down comforter
Pillowtop mattress
Premium bedding
Pillow menu
Air conditioning
Bathroom
Towels provided
Free toiletries
Shower/tub combination
Hair dryer
Deep soaking bathtub
Rainfall showerhead
Entertainment
Digital TV service
Television
Flat-panel TV
Food and drink
Coffee/tea maker
Free bottled water
Mini-fridge
Accessible
Bathroom emergency pull cord
Wheelchair accessible
Low-height counters/sink
Braille signage
Grab bar - near toilet
Raised toilet seat
More
Balcony
Daily housekeeping
In-room safe
Soundproofed rooms
Slippers
Non-Smoking
Bed sheets not available
Iron/ironing board (on request)
Size: 33m²
Sleeps: 2 guests
Mountain view
About the room:
Maximum room capacity:
2 guests

(up to 1 adult, up to 1 child)
Room facilities:
Bedroom
Down comforter
Pillowtop mattress
Premium bedding
Pillow menu
Air conditioning
Bathroom
Towels provided
Free toiletries
Shower/tub combination
Hair dryer
Deep soaking bathtub
Rainfall showerhead
Entertainment
Digital TV service
Television
Flat-panel TV
Food and drink
Coffee/tea maker
Free bottled water
Mini-fridge
Accessible
Bathroom emergency pull cord
Wheelchair accessible
Low-height counters/sink
Braille signage
Grab bar - near toilet
Raised toilet seat
More
Balcony
Daily housekeeping
In-room safe
Soundproofed rooms
Slippers
Non-Smoking
Bed sheets not available
Iron/ironing board (on request)
Size: 33m²
Sleeps: 2 guests
Mountain view
About the room:
Maximum room capacity:
2 guests

(up to 1 adult, up to 1 child)
Room facilities:
Bedroom
Down comforter
Pillowtop mattress
Premium bedding
Pillow menu
Air conditioning
Bathroom
Towels provided
Free toiletries
Shower/tub combination
Hair dryer
Deep soaking bathtub
Rainfall showerhead
Entertainment
Digital TV service
Television
Flat-panel TV
Food and drink
Coffee/tea maker
Free bottled water
Mini-fridge
Accessible
Bathroom emergency pull cord
Wheelchair accessible
Low-height counters/sink
Braille signage
Grab bar - near toilet
Raised toilet seat
More
Balcony
Daily housekeeping
In-room safe
Soundproofed rooms
Slippers
Non-Smoking
Bed sheets not available
Iron/ironing board (on request)
Standard Quadruple Room (DD-1)
Size: 33m²
Sleeps: 4 guests
Mountain view
About the room:
Maximum room capacity:
4 guests

(up to 4 adults, up to 1 child)
Room facilities:
Bedroom
Down comforter
Pillowtop mattress
Premium bedding
Pillow menu
Air conditioning
Bathroom
Towels provided
Free toiletries
Shower/tub combination
Hair dryer
Deep soaking bathtub
Rainfall showerhead
Entertainment
Digital TV service
Television
Flat-panel TV
Food and drink
Coffee/tea maker
Free bottled water
Mini-fridge
Accessible
Bathroom emergency pull cord
Wheelchair accessible
Low-height counters/sink
Braille signage
Grab bar - near toilet
Raised toilet seat
More
Balcony
Daily housekeeping
In-room safe
Soundproofed rooms
Slippers
Non-Smoking
Bed sheets not available
Iron/ironing board (on request)
Standard Quadruple Room (DD-2)
Size: 33m²
Sleeps: 4 guests
Mountain view
About the room:
Maximum room capacity:
4 guests

(up to 4 adults, up to 1 child)
Room facilities:
Bedroom
Down comforter
Pillowtop mattress
Premium bedding
Pillow menu
Air conditioning
Bathroom
Towels provided
Free toiletries
Shower/tub combination
Hair dryer
Deep soaking bathtub
Rainfall showerhead
Entertainment
Digital TV service
Television
Flat-panel TV
Food and drink
Coffee/tea maker
Free bottled water
Mini-fridge
Accessible
Bathroom emergency pull cord
Wheelchair accessible
Low-height counters/sink
Braille signage
Grab bar - near toilet
Raised toilet seat
More
Balcony
Daily housekeeping
In-room safe
Soundproofed rooms
Slippers
Non-Smoking
Bed sheets not available
Iron/ironing board (on request)
Standard Quadruple Room (T4-1)
Size: 33m²
Sleeps: 4 guests
Mountain view
About the room:
Maximum room capacity:
4 guests

(up to 4 adults, up to 3 children)
Room facilities:
Bedroom
Down comforter
Pillowtop mattress
Premium bedding
Pillow menu
Air conditioning
Bathroom
Towels provided
Free toiletries
Shower/tub combination
Hair dryer
Deep soaking bathtub
Rainfall showerhead
Entertainment
Digital TV service
Television
Flat-panel TV
Food and drink
Coffee/tea maker
Free bottled water
Mini-fridge
Accessible
Bathroom emergency pull cord
Wheelchair accessible
Low-height counters/sink
Braille signage
Grab bar - near toilet
Raised toilet seat
More
Balcony
Daily housekeeping
In-room safe
Soundproofed rooms
Slippers
Non-Smoking
Bed sheets not available
Iron/ironing board (on request)
Standard Quadruple Room (T4-2)
Size: 33m²
Sleeps: 4 guests
Mountain view
About the room:
Maximum room capacity:
4 guests

(up to 4 adults, up to 3 children)
Room facilities:
Bedroom
Down comforter
Pillowtop mattress
Premium bedding
Pillow menu
Air conditioning
Bathroom
Towels provided
Free toiletries
Shower/tub combination
Hair dryer
Deep soaking bathtub
Rainfall showerhead
Entertainment
Digital TV service
Television
Flat-panel TV
Food and drink
Coffee/tea maker
Free bottled water
Mini-fridge
Accessible
Bathroom emergency pull cord
Wheelchair accessible
Low-height counters/sink
Braille signage
Grab bar - near toilet
Raised toilet seat
More
Balcony
Daily housekeeping
In-room safe
Soundproofed rooms
Slippers
Non-Smoking
Bed sheets not available
Iron/ironing board (on request)
Size: 33m²
Sleeps: 2 guests
Mountain view
About the room:
Maximum room capacity:
2 guests

(up to 2 adults, up to 1 child)
Room facilities:
Bedroom
Down comforter
Pillowtop mattress
Premium bedding
Pillow menu
Air conditioning
Bathroom
Towels provided
Free toiletries
Shower/tub combination
Hair dryer
Deep soaking bathtub
Rainfall showerhead
Entertainment
Digital TV service
Television
Flat-panel TV
Food and drink
Coffee/tea maker
Free bottled water
Mini-fridge
Accessible
Bathroom emergency pull cord
Wheelchair accessible
Low-height counters/sink
Braille signage
Grab bar - near toilet
Raised toilet seat
More
Balcony
Daily housekeeping
In-room safe
Soundproofed rooms
Slippers
Non-Smoking
Bed sheets not available
Iron/ironing board (on request)
Deluxe Double Room (DS-PING)
Size: 33m²
Sleeps: 2 guests
Mountain view
About the room:
Maximum room capacity:
2 guests

(up to 2 adults, up to 1 child)
Room facilities:
Bedroom
Down comforter
Pillowtop mattress
Premium bedding
Pillow menu
Air conditioning
Bathroom
Towels provided
Free toiletries
Shower/tub combination
Hair dryer
Deep soaking bathtub
Rainfall showerhead
Entertainment
Digital TV service
Television
Flat-panel TV
Food and drink
Coffee/tea maker
Free bottled water
Mini-fridge
Accessible
Bathroom emergency pull cord
Wheelchair accessible
Low-height counters/sink
Braille signage
Grab bar - near toilet
Raised toilet seat
More
Balcony
Daily housekeeping
In-room safe
Soundproofed rooms
Slippers
Non-Smoking
Bed sheets not available
Iron/ironing board (on request)
Size: 33m²
Sleeps: 2 guests
Mountain view
About the room:
Maximum room capacity:
2 guests

(up to 2 adults, up to 1 child)
Room facilities:
Bedroom
Down comforter
Pillowtop mattress
Premium bedding
Pillow menu
Air conditioning
Bathroom
Towels provided
Free toiletries
Shower/tub combination
Hair dryer
Deep soaking bathtub
Rainfall showerhead
Entertainment
Digital TV service
Television
Flat-panel TV
Food and drink
Coffee/tea maker
Free bottled water
Mini-fridge
Accessible
Bathroom emergency pull cord
Wheelchair accessible
Low-height counters/sink
Braille signage
Grab bar - near toilet
Raised toilet seat
More
Balcony
Daily housekeeping
In-room safe
Soundproofed rooms
Slippers
Non-Smoking
Bed sheets not available
Iron/ironing board (on request)
Size: 33m²
Sleeps: 2 guests
Mountain view
About the room:
Maximum room capacity:
2 guests

(up to 2 adults, up to 1 child)
Room facilities:
Bedroom
Down comforter
Pillowtop mattress
Premium bedding
Pillow menu
Air conditioning
Bathroom
Towels provided
Free toiletries
Shower/tub combination
Hair dryer
Deep soaking bathtub
Rainfall showerhead
Entertainment
Digital TV service
Television
Flat-panel TV
Food and drink
Coffee/tea maker
Free bottled water
Mini-fridge
Accessible
Bathroom emergency pull cord
Wheelchair accessible
Low-height counters/sink
Braille signage
Grab bar - near toilet
Raised toilet seat
More
Balcony
Daily housekeeping
In-room safe
Soundproofed rooms
Slippers
Non-Smoking
Bed sheets not available
Iron/ironing board (on request)
Deluxe Double Room (DS-PING-1)
Size: 33m²
Sleeps: 2 guests
Mountain view
About the room:
Maximum room capacity:
2 guests

(up to 2 adults, up to 1 child)
Room facilities:
Bedroom
Down comforter
Pillowtop mattress
Premium bedding
Pillow menu
Air conditioning
Bathroom
Towels provided
Free toiletries
Shower/tub combination
Hair dryer
Deep soaking bathtub
Rainfall showerhead
Entertainment
Digital TV service
Television
Flat-panel TV
Food and drink
Coffee/tea maker
Free bottled water
Mini-fridge
Accessible
Bathroom emergency pull cord
Wheelchair accessible
Low-height counters/sink
Braille signage
Grab bar - near toilet
Raised toilet seat
More
Balcony
Daily housekeeping
In-room safe
Soundproofed rooms
Slippers
Non-Smoking
Bed sheets not available
Iron/ironing board (on request)
Size: 33m²
Sleeps: 2 guests
Mountain view
About the room:
Maximum room capacity:
2 guests

(up to 2 adults, up to 1 child)
Room facilities:
Bedroom
Down comforter
Pillowtop mattress
Premium bedding
Pillow menu
Air conditioning
Bathroom
Towels provided
Free toiletries
Shower/tub combination
Hair dryer
Deep soaking bathtub
Rainfall showerhead
Entertainment
Digital TV service
Television
Flat-panel TV
Food and drink
Coffee/tea maker
Free bottled water
Mini-fridge
Accessible
Bathroom emergency pull cord
Wheelchair accessible
Low-height counters/sink
Braille signage
Grab bar - near toilet
Raised toilet seat
More
Balcony
Daily housekeeping
In-room safe
Soundproofed rooms
Slippers
Non-Smoking
Bed sheets not available
Iron/ironing board (on request)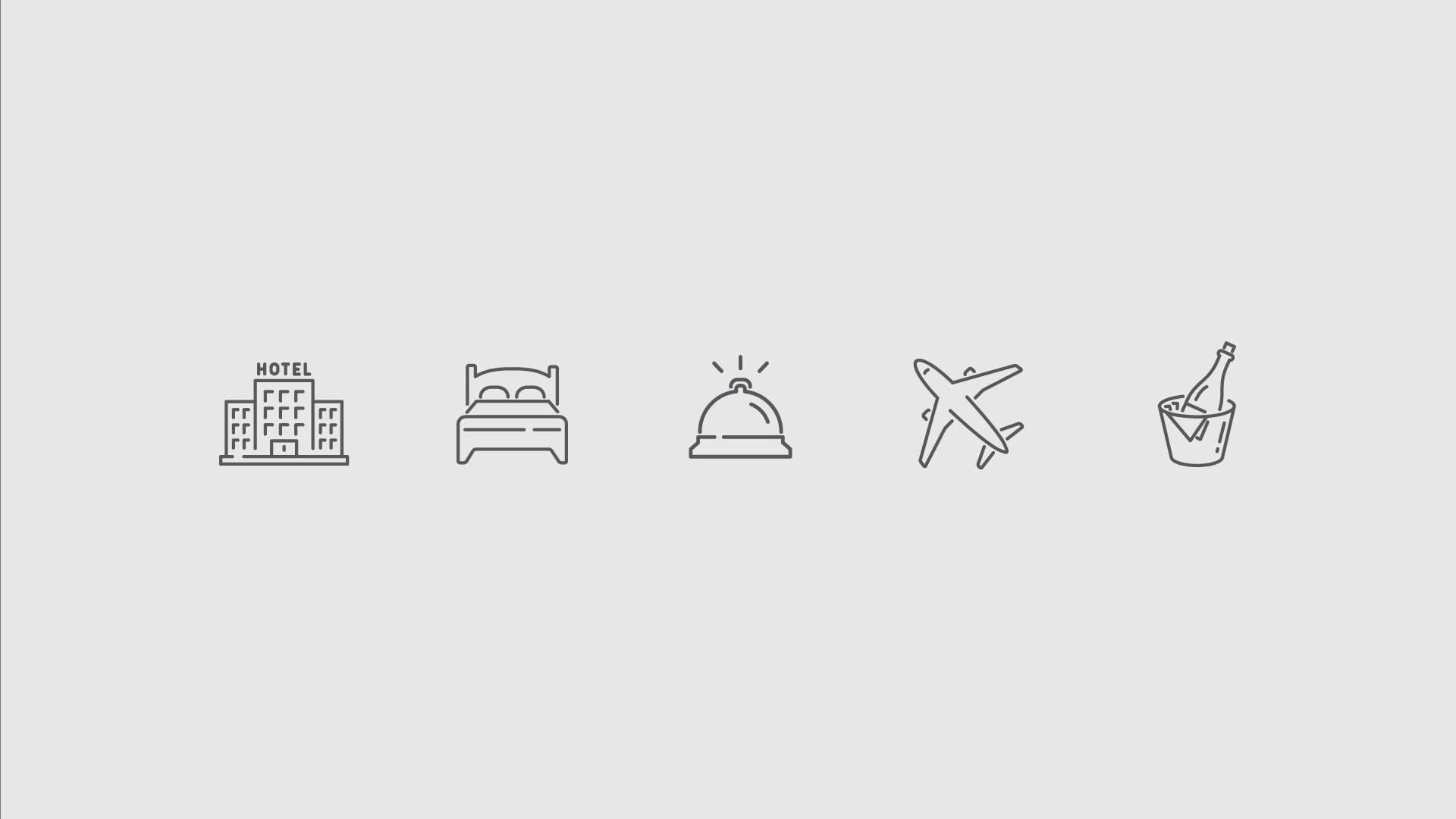 Size: 66m²
Sleeps: 6 guests
Mountain view
About the room:
Maximum room capacity:
6 guests

(up to 6 adults, up to 2 children)
Room facilities:
Bedroom
Down comforter
Pillowtop mattress
Premium bedding
Pillow menu
Air conditioning
Bathroom
Towels provided
Free toiletries
Shower/tub combination
Hair dryer
Deep soaking bathtub
Rainfall showerhead
Entertainment
Digital TV service
Television
Flat-panel TV
Food and drink
Coffee/tea maker
Free bottled water
Mini-fridge
Accessible
Bathroom emergency pull cord
Wheelchair accessible
Low-height counters/sink
Braille signage
Grab bar - near toilet
Raised toilet seat
More
Balcony
Daily housekeeping
In-room safe
Soundproofed rooms
Slippers
Non-Smoking
Bed sheets not available
Iron/ironing board (on request)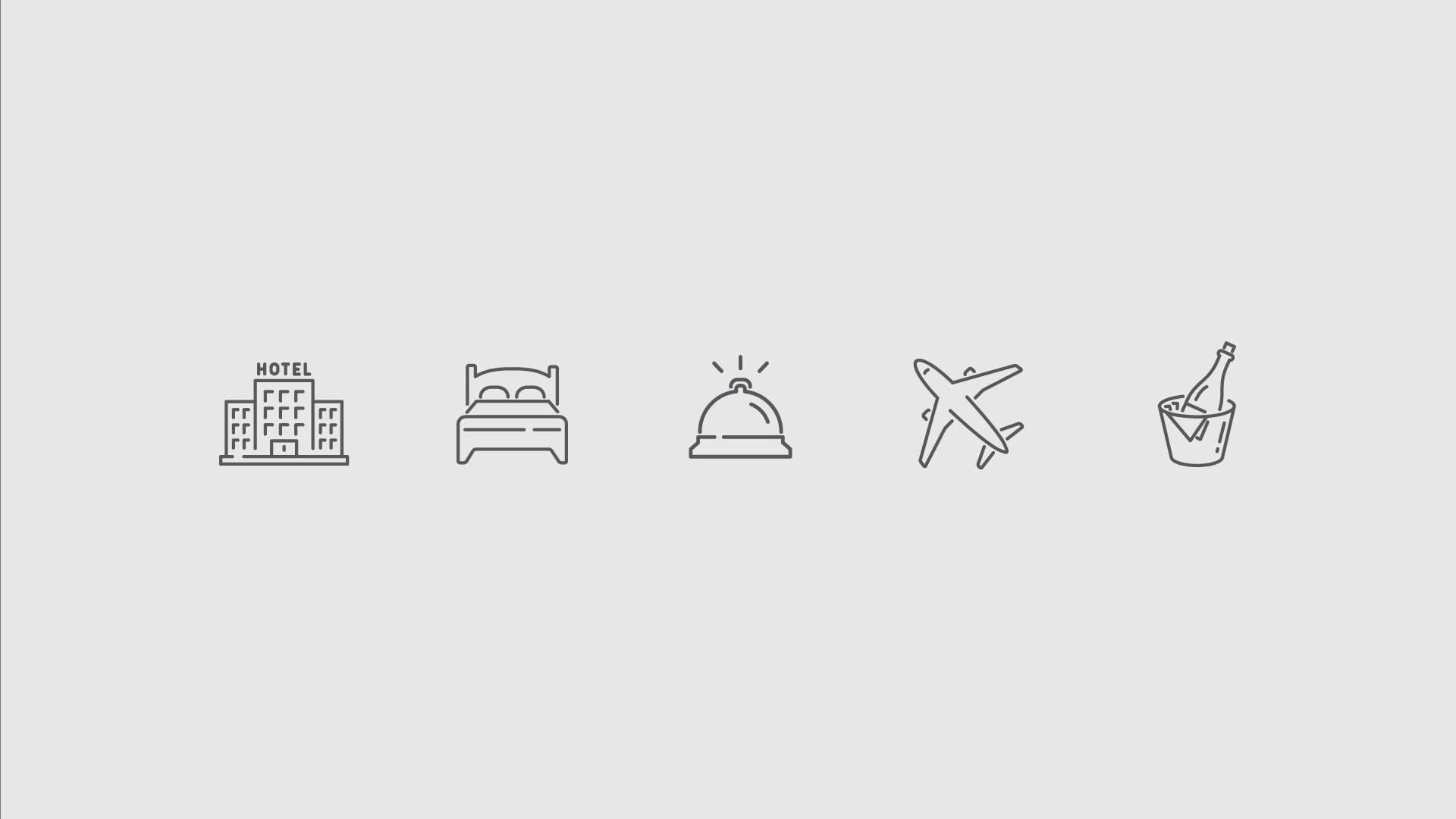 Size: 66m²
Sleeps: 6 guests
Mountain view
About the room:
Maximum room capacity:
6 guests

(up to 6 adults, up to 2 children)
Room facilities:
Bedroom
Down comforter
Pillowtop mattress
Premium bedding
Pillow menu
Air conditioning
Bathroom
Towels provided
Free toiletries
Shower/tub combination
Hair dryer
Deep soaking bathtub
Rainfall showerhead
Entertainment
Digital TV service
Television
Flat-panel TV
Food and drink
Coffee/tea maker
Free bottled water
Mini-fridge
Accessible
Bathroom emergency pull cord
Wheelchair accessible
Low-height counters/sink
Braille signage
Grab bar - near toilet
Raised toilet seat
More
Balcony
Daily housekeeping
In-room safe
Soundproofed rooms
Slippers
Non-Smoking
Bed sheets not available
Iron/ironing board (on request)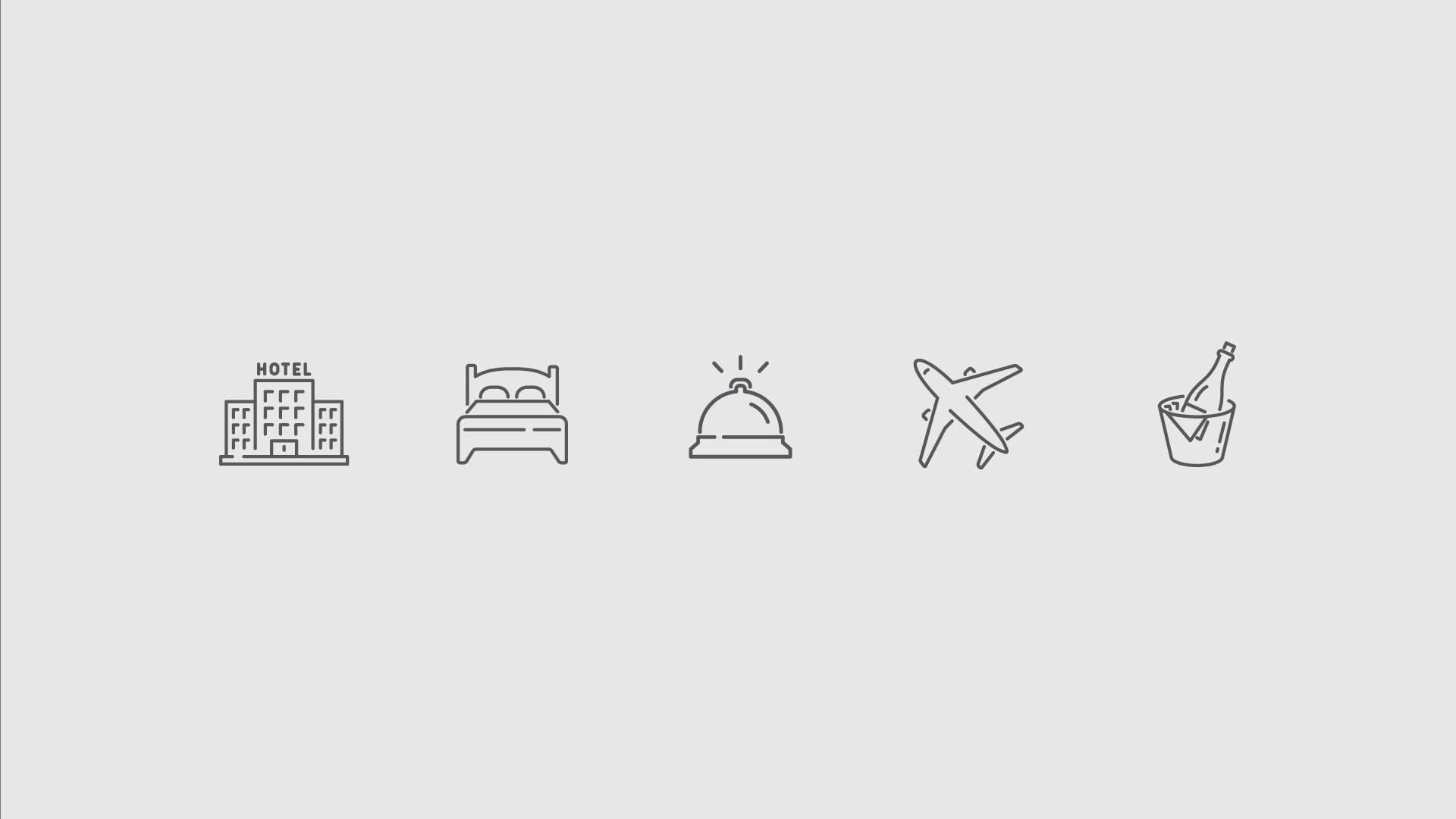 Size: 66m²
Sleeps: 6 guests
Mountain view
About the room:
Maximum room capacity:
6 guests

(up to 6 adults, up to 2 children)
Room facilities:
Bedroom
Down comforter
Pillowtop mattress
Premium bedding
Pillow menu
Air conditioning
Bathroom
Towels provided
Free toiletries
Shower/tub combination
Hair dryer
Deep soaking bathtub
Rainfall showerhead
Entertainment
Digital TV service
Television
Flat-panel TV
Food and drink
Coffee/tea maker
Free bottled water
Mini-fridge
Accessible
Bathroom emergency pull cord
Wheelchair accessible
Low-height counters/sink
Braille signage
Grab bar - near toilet
Raised toilet seat
More
Balcony
Daily housekeeping
In-room safe
Soundproofed rooms
Slippers
Non-Smoking
Bed sheets not available
Iron/ironing board (on request)