Lisbon
InterContinental Lisbon, an IHG Hotel
Rooms
Make yourself at home in one of the 331 guestrooms featuring minibars and LCD televisions. Complimentary wireless Internet access keeps you connected, and cable programming is available for your entertainment. Private bathrooms with bathtubs feature complimentary toiletries and bidets. Conveniences include phones, as well as safes and desks.
Facilities
Take advantage of recreation opportunities such as a fitness center, or other amenities including complimentary wireless Internet access and concierge services. Additional features at this hotel include wedding services, discounted use of a nearby fitness facility, and a banquet hall.
Dining
Satisfy your appetite for lunch or dinner at Akla Restaurant, a restaurant which specializes in Portuguese cuisine, or stay in and take advantage of the 24-hour room service. Wrap up your day with a drink at the bar/lounge. Buffet breakfasts are available daily from 6:30 AM to 10:30 AM for a fee.
Popular Facilities
Free WiFi
Gym
Bar
Restaurant
24/7 Front Desk
Pet Friendly
View all facilities
package Options
Select your package type
About the room:
Maximum room capacity:
3 guests

(up to 3 adults, up to 2 children)
Room facilities:
Bedroom
Linens provided
Blackout drapes/curtains
Rollaway/extra beds (surcharge)
Desk
In-room climate control (air conditioning)
Hypo-allergenic bedding available
Bathroom
Towels provided
Free toiletries
Hair dryer (on request)
Bathrobes
Bathtub only
Bidet
Entertainment
Cable TV service
Television
LCD TV
Food and drink
Coffee/tea maker
Minibar
More
Connecting/adjoining rooms available
Iron/ironing board
Daily housekeeping
Room and bed type depend on availability check-in
In-room safe
Phone
Soundproofed rooms
Turndown service
Room service (24 hours)
Slippers
Laptop-friendly workspace
About the room:
Maximum room capacity:
3 guests

(up to 3 adults, up to 2 children)
Room facilities:
Bedroom
Linens provided
Blackout drapes/curtains
Rollaway/extra beds (surcharge)
Desk
In-room climate control (air conditioning)
Hypo-allergenic bedding available
Bathroom
Towels provided
Free toiletries
Hair dryer (on request)
Bathrobes
Bathtub only
Bidet
Entertainment
Cable TV service
Television
LCD TV
Food and drink
Coffee/tea maker
Minibar
More
Connecting/adjoining rooms available
Iron/ironing board
Daily housekeeping
Room and bed type depend on availability check-in
In-room safe
Phone
Soundproofed rooms
Turndown service
Room service (24 hours)
Slippers
Laptop-friendly workspace
Size: 60m²
Sleeps: 3 guests
About the room:
Maximum room capacity:
3 guests

(up to 3 adults, up to 2 children)
Room facilities:
Bedroom
Linens provided
Blackout drapes/curtains
Rollaway/extra beds (surcharge)
Desk
In-room climate control (air conditioning)
Hypo-allergenic bedding available
Bathroom
Towels provided
Free toiletries
Hair dryer (on request)
Bathrobes
Bathtub only
Bidet
Entertainment
Cable TV service
Television
LCD TV
Food and drink
Coffee/tea maker
Minibar
More
Connecting/adjoining rooms available
Iron/ironing board
Daily housekeeping
Room and bed type depend on availability check-in
In-room safe
Phone
Soundproofed rooms
Turndown service
Room service (24 hours)
Slippers
Laptop-friendly workspace
Junior Suite, 1 Double Bed with Sofa bed
Size: 43m²
Sleeps: 3 guests
About the room:
Maximum room capacity:
3 guests

(up to 3 adults, up to 2 children)
Room facilities:
Bedroom
Linens provided
Blackout drapes/curtains
Rollaway/extra beds (surcharge)
Desk
In-room climate control (air conditioning)
Hypo-allergenic bedding available
Bathroom
Towels provided
Free toiletries
Hair dryer (on request)
Bathrobes
Bathtub only
Bidet
Entertainment
Cable TV service
Television
LCD TV
Food and drink
Coffee/tea maker
Minibar
More
Connecting/adjoining rooms available
Iron/ironing board
Daily housekeeping
Room and bed type depend on availability check-in
In-room safe
Phone
Soundproofed rooms
Turndown service
Room service (24 hours)
Slippers
Laptop-friendly workspace
Executive Room, 1 Double Bed
About the room:
Maximum room capacity:
3 guests

(up to 3 adults, up to 2 children)
Room facilities:
Bedroom
Linens provided
Blackout drapes/curtains
Rollaway/extra beds (surcharge)
Desk
In-room climate control (air conditioning)
Hypo-allergenic bedding available
Bathroom
Towels provided
Free toiletries
Hair dryer (on request)
Bathrobes
Bathtub only
Bidet
Entertainment
Cable TV service
Television
LCD TV
Food and drink
Coffee/tea maker
Minibar
More
Connecting/adjoining rooms available
Iron/ironing board
Daily housekeeping
Room and bed type depend on availability check-in
In-room safe
Phone
Soundproofed rooms
Turndown service
Room service (24 hours)
Slippers
Laptop-friendly workspace
Premium Room, 1 Double Bed
About the room:
Maximum room capacity:
3 guests

(up to 3 adults, up to 2 children)
Room facilities:
Bedroom
Linens provided
Blackout drapes/curtains
Rollaway/extra beds (surcharge)
Desk
In-room climate control (air conditioning)
Hypo-allergenic bedding available
Bathroom
Towels provided
Free toiletries
Hair dryer (on request)
Bathrobes
Bathtub only
Bidet
Entertainment
Cable TV service
Television
LCD TV
Food and drink
Coffee/tea maker
Minibar
More
Connecting/adjoining rooms available
Iron/ironing board
Daily housekeeping
Room and bed type depend on availability check-in
In-room safe
Phone
Soundproofed rooms
Turndown service
Room service (24 hours)
Slippers
Laptop-friendly workspace
Duplex, 1 Double Bed, Terrace
About the room:
Maximum room capacity:
4 guests

(up to 4 adults, up to 3 children)
Room facilities:
Bedroom
Linens provided
Blackout drapes/curtains
Rollaway/extra beds (surcharge)
Desk
In-room climate control (air conditioning)
Hypo-allergenic bedding available
Bathroom
Towels provided
Free toiletries
Hair dryer (on request)
Bathrobes
Bathtub only
Bidet
Entertainment
Cable TV service
Television
LCD TV
Food and drink
Coffee/tea maker
Minibar
More
Connecting/adjoining rooms available
Iron/ironing board
Daily housekeeping
Room and bed type depend on availability check-in
In-room safe
Phone
Soundproofed rooms
Turndown service
Room service (24 hours)
Slippers
Laptop-friendly workspace
Executive Suite, 1 Double Bed
Size: 66m²
Sleeps: 3 guests
About the room:
Maximum room capacity:
3 guests

(up to 3 adults, up to 2 children)
Room facilities:
Bedroom
Linens provided
Blackout drapes/curtains
Rollaway/extra beds (surcharge)
Separate sitting area
Desk
In-room climate control (air conditioning)
Hypo-allergenic bedding available
Bathroom
Towels provided
Free toiletries
Hair dryer (on request)
Bathrobes
Bathtub only
Bidet
Entertainment
Cable TV service
Television
LCD TV
Food and drink
Coffee/tea maker
Minibar
More
Connecting/adjoining rooms available
Iron/ironing board
Daily housekeeping
Room and bed type depend on availability check-in
In-room safe
Phone
Soundproofed rooms
Turndown service
Room service (24 hours)
Slippers
Laptop-friendly workspace
Executive Suite, 1 Double Bed, Terrace
Size: 66m²
Sleeps: 3 guests
About the room:
Maximum room capacity:
3 guests

(up to 3 adults, up to 2 children)
Room facilities:
Bedroom
Linens provided
Blackout drapes/curtains
Rollaway/extra beds (surcharge)
Separate sitting area
Desk
In-room climate control (air conditioning)
Hypo-allergenic bedding available
Bathroom
Towels provided
Free toiletries
Hair dryer (on request)
Bathrobes
Bathtub only
Bidet
Entertainment
Cable TV service
Television
LCD TV
Food and drink
Coffee/tea maker
Minibar
More
Connecting/adjoining rooms available
Iron/ironing board
Daily housekeeping
Room and bed type depend on availability check-in
In-room safe
Phone
Soundproofed rooms
Turndown service
Room service (24 hours)
Slippers
Laptop-friendly workspace
About the room:
Maximum room capacity:
5 guests

(up to 5 adults, up to 4 children)
Room facilities:
Bedroom
Linens provided
Blackout drapes/curtains
Rollaway/extra beds (surcharge)
Desk
In-room climate control (air conditioning)
Hypo-allergenic bedding available
Bathroom
Towels provided
Free toiletries
Hair dryer (on request)
Bathrobes
Bathtub only
Bidet
Entertainment
Cable TV service
Television
LCD TV
Food and drink
Coffee/tea maker
Minibar
More
Connecting/adjoining rooms available
Iron/ironing board
Daily housekeeping
Room and bed type depend on availability check-in
In-room safe
Phone
Soundproofed rooms
Turndown service
Room service (24 hours)
Slippers
Laptop-friendly workspace
Suite, 1 Double Bed (Residence)
Size: 121m²
Sleeps: 3 guests
About the room:
Maximum room capacity:
3 guests

(up to 3 adults, up to 2 children)
Room facilities:
Bedroom
Linens provided
Blackout drapes/curtains
Rollaway/extra beds (surcharge)
Separate sitting area
Desk
In-room climate control (air conditioning)
Hypo-allergenic bedding available
Bathroom
Towels provided
Free toiletries
Hair dryer (on request)
Bathrobes
Bathtub only
Bidet
Entertainment
Cable TV service
Television
LCD TV
Food and drink
Coffee/tea maker
Minibar
More
Connecting/adjoining rooms available
Iron/ironing board
Daily housekeeping
Room and bed type depend on availability check-in
Separate dining area
In-room safe
Phone
Soundproofed rooms
Turndown service
Room service (24 hours)
Slippers
Laptop-friendly workspace
About the room:
Maximum room capacity:
3 guests

(up to 3 adults, up to 2 children)
Room facilities:
Bedroom
Linens provided
Blackout drapes/curtains
Rollaway/extra beds (surcharge)
Desk
In-room climate control (air conditioning)
Hypo-allergenic bedding available
Bathroom
Towels provided
Free toiletries
Hair dryer (on request)
Bathrobes
Bathtub only
Bidet
Entertainment
Cable TV service
Television
LCD TV
Food and drink
Coffee/tea maker
Minibar
More
Connecting/adjoining rooms available
Iron/ironing board
Daily housekeeping
Room and bed type depend on availability check-in
In-room safe
Phone
Soundproofed rooms
Turndown service
Room service (24 hours)
Slippers
Laptop-friendly workspace
About the room:
Maximum room capacity:
3 guests

(up to 3 adults, up to 2 children)
Room facilities:
Bedroom
Linens provided
Blackout drapes/curtains
Rollaway/extra beds (surcharge)
Desk
In-room climate control (air conditioning)
Hypo-allergenic bedding available
Bathroom
Towels provided
Free toiletries
Hair dryer (on request)
Bathrobes
Bathtub only
Bidet
Entertainment
Cable TV service
Television
LCD TV
Food and drink
Coffee/tea maker
Minibar
More
Connecting/adjoining rooms available
Iron/ironing board
Daily housekeeping
Room and bed type depend on availability check-in
In-room safe
Phone
Soundproofed rooms
Turndown service
Room service (24 hours)
Slippers
Laptop-friendly workspace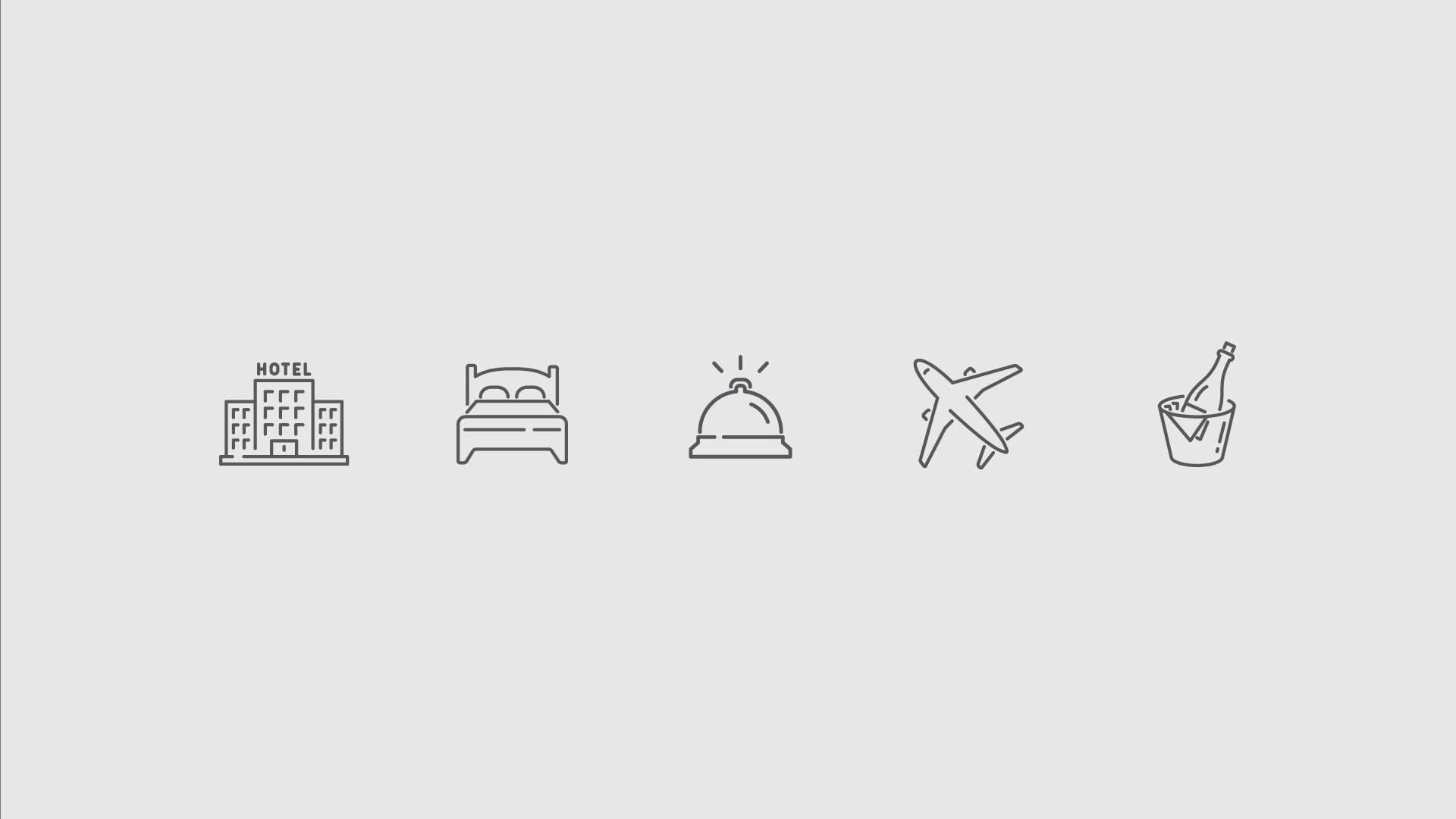 About the room:
Maximum room capacity:
3 guests

(up to 3 adults, up to 2 children)
Room facilities:
Bedroom
Linens provided
Blackout drapes/curtains
Rollaway/extra beds (surcharge)
Desk
In-room climate control (air conditioning)
Hypo-allergenic bedding available
Bathroom
Towels provided
Free toiletries
Hair dryer (on request)
Bathrobes
Bathtub only
Bidet
Entertainment
Cable TV service
Television
LCD TV
Food and drink
Coffee/tea maker
Minibar
More
Connecting/adjoining rooms available
Iron/ironing board
Daily housekeeping
Room and bed type depend on availability check-in
In-room safe
Phone
Soundproofed rooms
Turndown service
Room service (24 hours)
Slippers
Laptop-friendly workspace
About the room:
Maximum room capacity:
2 guests

(up to 2 adults, up to 1 child)
Room facilities:
Bedroom
Linens provided
Blackout drapes/curtains
Rollaway/extra beds (surcharge)
Desk
In-room climate control (air conditioning)
Hypo-allergenic bedding available
Bathroom
Towels provided
Free toiletries
Hair dryer (on request)
Bathrobes
Bathtub only
Bidet
Entertainment
Cable TV service
Television
LCD TV
Food and drink
Coffee/tea maker
Minibar
More
Connecting/adjoining rooms available
Iron/ironing board
Daily housekeeping
In-room safe
Phone
Soundproofed rooms
Turndown service
Room service (24 hours)
Slippers
Laptop-friendly workspace
Executive Room, 2 Twin Beds
About the room:
Maximum room capacity:
3 guests

(up to 3 adults, up to 2 children)
Room facilities:
Bedroom
Linens provided
Blackout drapes/curtains
Rollaway/extra beds (surcharge)
Desk
In-room climate control (air conditioning)
Hypo-allergenic bedding available
Bathroom
Towels provided
Free toiletries
Hair dryer (on request)
Bathrobes
Bathtub only
Bidet
Entertainment
Cable TV service
Television
LCD TV
Food and drink
Coffee/tea maker
Minibar
More
Connecting/adjoining rooms available
Iron/ironing board
Daily housekeeping
In-room safe
Phone
Soundproofed rooms
Turndown service
Room service (24 hours)
Slippers
Laptop-friendly workspace
Premium Room, 2 Twin Beds
About the room:
Maximum room capacity:
3 guests

(up to 3 adults, up to 2 children)
Room facilities:
Bedroom
Linens provided
Blackout drapes/curtains
Rollaway/extra beds (surcharge)
Desk
In-room climate control (air conditioning)
Hypo-allergenic bedding available
Bathroom
Towels provided
Free toiletries
Hair dryer (on request)
Bathrobes
Bathtub only
Bidet
Entertainment
Cable TV service
Television
LCD TV
Food and drink
Coffee/tea maker
Minibar
More
Connecting/adjoining rooms available
Iron/ironing board
Daily housekeeping
In-room safe
Phone
Soundproofed rooms
Turndown service
Room service (24 hours)
Slippers
Laptop-friendly workspace
Executive Room, 2 Twin Beds, River View
About the room:
Maximum room capacity:
2 guests

(up to 2 adults, up to 1 child)
Room facilities:
Bedroom
Linens provided
Blackout drapes/curtains
Rollaway/extra beds (surcharge)
Desk
In-room climate control (air conditioning)
Hypo-allergenic bedding available
Bathroom
Towels provided
Free toiletries
Hair dryer (on request)
Bathrobes
Bathtub only
Bidet
Entertainment
Cable TV service
Television
LCD TV
Food and drink
Coffee/tea maker
Minibar
More
Connecting/adjoining rooms available
Iron/ironing board
Daily housekeeping
In-room safe
Phone
Soundproofed rooms
Turndown service
Room service (24 hours)
Slippers
Laptop-friendly workspace
Deluxe Room, 2 Twin Beds, Park View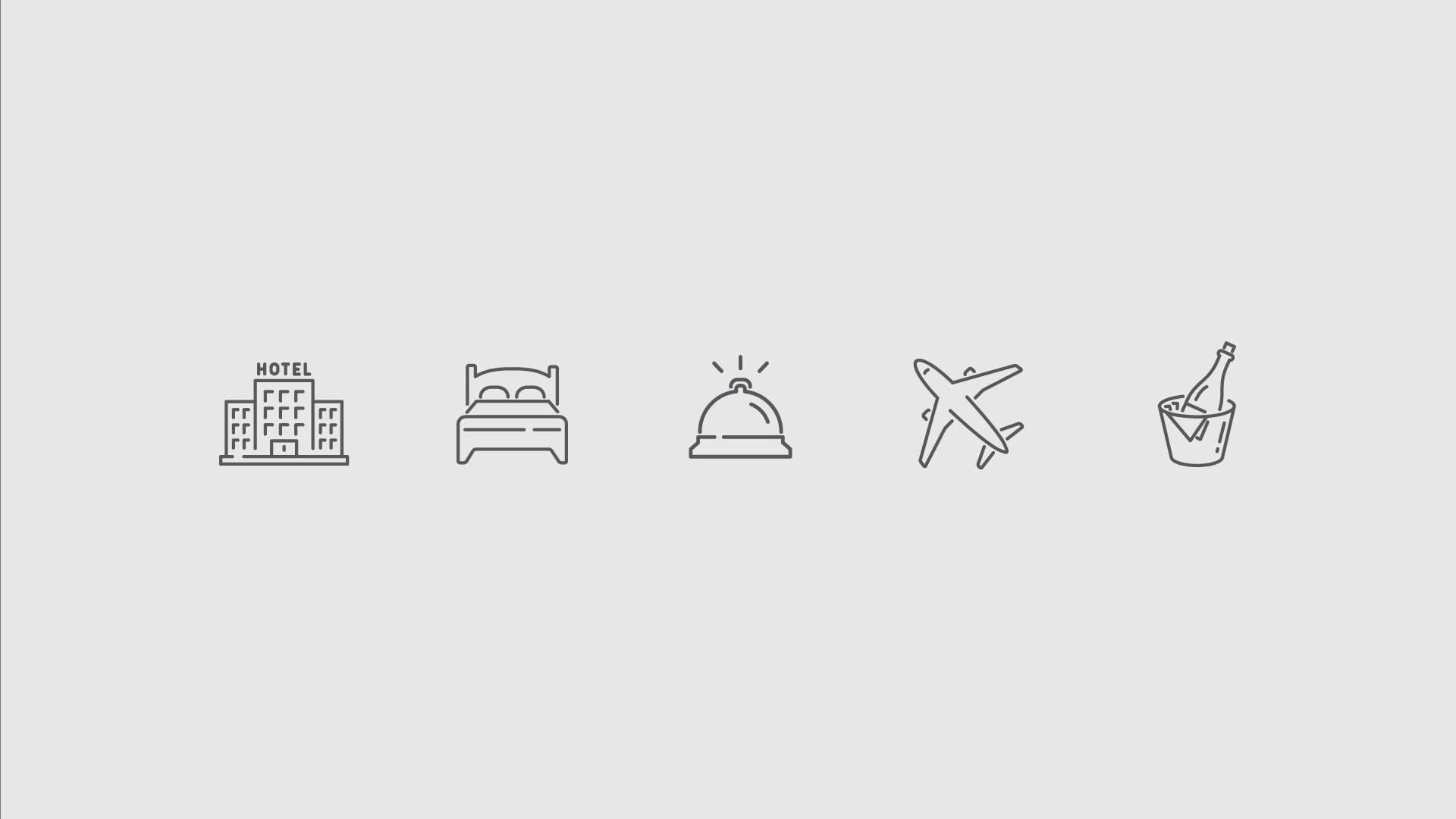 About the room:
Maximum room capacity:
3 guests

(up to 3 adults, up to 2 children)
Room facilities:
Bedroom
Linens provided
Blackout drapes/curtains
Rollaway/extra beds (surcharge)
Desk
In-room climate control (air conditioning)
Hypo-allergenic bedding available
Bathroom
Towels provided
Free toiletries
Hair dryer (on request)
Bathrobes
Bathtub only
Bidet
Entertainment
Cable TV service
Television
LCD TV
Food and drink
Coffee/tea maker
Minibar
More
Connecting/adjoining rooms available
Iron/ironing board
Daily housekeeping
In-room safe
Phone
Soundproofed rooms
Turndown service
Room service (24 hours)
Slippers
Laptop-friendly workspace
About the room:
Maximum room capacity:
3 guests

(up to 3 adults, up to 2 children)
Room facilities:
Bedroom
Linens provided
Blackout drapes/curtains
Rollaway/extra beds (surcharge)
Desk
In-room climate control (air conditioning)
Hypo-allergenic bedding available
Bathroom
Towels provided
Free toiletries
Hair dryer (on request)
Bathrobes
Bathtub only
Bidet
Entertainment
Cable TV service
Television
LCD TV
Food and drink
Coffee/tea maker
Minibar
More
Connecting/adjoining rooms available
Iron/ironing board
Daily housekeeping
In-room safe
Phone
Soundproofed rooms
Turndown service
Room service (24 hours)
Slippers
Laptop-friendly workspace