Half Moon
LUX Partner Property
Rooms
Make yourself at home in one of the 180 individually decorated guestrooms, featuring minibars and DVD players. Your room comes with a pillowtop bed. Rooms have private patios. Cable television is provided for your entertainment. Private bathrooms with separate bathtubs and showers feature complimentary toiletries and hair dryers.
Facilities
Relax at the full-service spa, where you can enjoy massages, body treatments, and facials. You can get some exercise with a round of golf or enjoy a lazy day at the private beach. This Colonial resort also features concierge services, babysitting/childcare (surcharge), and an arcade/game room. The complimentary beach shuttle makes getting to the surf and sand a breeze.
Dining
Grab a bite to eat at one of the resort's 4 restaurants, or stay in and take advantage of the 24-hour room service. Snacks are also available at the coffee shop/café. Relax with a refreshing drink at the beach bar, the poolside bar, or one of 4 bars/lounges. Full breakfasts are available daily from 7:00 AM to 10:00 AM for a fee.
package Options
Select your package type
Size: 45m²
Sleeps: 2 guests
Ocean view
About the room:
Maximum room capacity:
2 guests
Room facilities:
Bedroom
Linens provided
Blackout drapes/curtains
Sofa bed
Pillowtop mattress
Desk
In-room climate control (air conditioning)
Hypo-allergenic bedding available
Bathroom
Separate bathtub and shower
Towels provided
Free toiletries
Bathrobes
Hair dryer
Entertainment
DVD player
Cable TV service
Television
Food and drink
Champagne service
Coffee/tea maker
Free bottled water
Minibar
Family friendly
In-room childcare (surcharge)
Free cribs/infant beds
Accessible
Wheelchair accessible
Low-height counters/sink
Grab bar - near toilet
Raised toilet seat
More
Connecting/adjoining rooms available
Iron/ironing board
Daily housekeeping
In-room massage available
Patio
Ceiling fan
In-room safe (laptop compatible)
Phone
Access via exterior corridors
Turndown service
Room service (24 hours)
Slippers
Non-Smoking
Laptop-friendly workspace
Size: 60m²
Sleeps: 4 guests
Ocean view
About the room:
Maximum room capacity:
4 guests

(up to 3 adults, up to 2 children)
Room facilities:
Bedroom
Linens provided
Blackout drapes/curtains
Sofa bed
Pillowtop mattress
Rollaway/extra beds (surcharge)
Separate sitting area
Desk
In-room climate control (air conditioning)
Hypo-allergenic bedding available
Bathroom
Separate bathtub and shower
Towels provided
Free toiletries
Bathrobes
Hair dryer
Entertainment
DVD player
Cable TV service
Television
Food and drink
Champagne service
Coffee/tea maker
Free bottled water
Minibar
Family friendly
In-room childcare (surcharge)
Free cribs/infant beds
Accessible
Wheelchair accessible
Low-height counters/sink
Grab bar - near toilet
Raised toilet seat
More
Connecting/adjoining rooms available
Iron/ironing board
Daily housekeeping
In-room massage available
Patio
Ceiling fan
In-room safe (laptop compatible)
Phone
Access via exterior corridors
Turndown service
Room service (24 hours)
Slippers
Non-Smoking
Laptop-friendly workspace
Size: 76m²
Sleeps: 4 guests
Ocean view
About the room:
Maximum room capacity:
4 guests

(up to 3 adults, up to 2 children)
Room facilities:
Bedroom
Linens provided
Blackout drapes/curtains
Sofa bed
Pillowtop mattress
Rollaway/extra beds (surcharge)
Separate sitting area
Desk
In-room climate control (air conditioning)
Hypo-allergenic bedding available
Bathroom
Separate bathtub and shower
Towels provided
Free toiletries
Bathrobes
Hair dryer
Entertainment
DVD player
Cable TV service
Television
Food and drink
Champagne service
Coffee/tea maker
Free bottled water
Minibar
Family friendly
In-room childcare (surcharge)
Free cribs/infant beds
Accessible
Wheelchair accessible
Low-height counters/sink
Grab bar - near toilet
Raised toilet seat
More
Connecting/adjoining rooms available
Iron/ironing board
Daily housekeeping
Separate dining area
In-room massage available
Patio
Ceiling fan
In-room safe (laptop compatible)
Phone
Access via exterior corridors
Turndown service
Room service (24 hours)
Slippers
Non-Smoking
Laptop-friendly workspace
Size: 39m²
Sleeps: 3 guests
Ocean view
About the room:
Maximum room capacity:
3 guests

(up to 3 adults, up to 1 child)
Room facilities:
Bedroom
Linens provided
Blackout drapes/curtains
Sofa bed
Pillowtop mattress
Rollaway/extra beds (surcharge)
Separate sitting area
Desk
In-room climate control (air conditioning)
Hypo-allergenic bedding available
Bathroom
Separate bathtub and shower
Towels provided
Free toiletries
Bathrobes
Hair dryer
Entertainment
DVD player
Cable TV service
Television
Food and drink
Champagne service
Coffee/tea maker
Free bottled water
Minibar
Family friendly
In-room childcare (surcharge)
Free cribs/infant beds
Accessible
Wheelchair accessible
Low-height counters/sink
Grab bar - near toilet
Raised toilet seat
More
Connecting/adjoining rooms available
Iron/ironing board
Daily housekeeping
In-room massage available
Patio
Ceiling fan
In-room safe (laptop compatible)
Phone
Access via exterior corridors
Turndown service
Room service (24 hours)
Slippers
Non-Smoking
Laptop-friendly workspace
Size: 65m²
Sleeps: 4 guests
Ocean view
About the room:
Maximum room capacity:
4 guests

(up to 3 adults, up to 2 children)
Room facilities:
Bedroom
Linens provided
Blackout drapes/curtains
Sofa bed
Pillowtop mattress
Rollaway/extra beds (surcharge)
Separate sitting area
Desk
In-room climate control (air conditioning)
Hypo-allergenic bedding available
Bathroom
Separate bathtub and shower
Towels provided
Free toiletries
Bathrobes
Hair dryer
Entertainment
DVD player
Cable TV service
Television
Food and drink
Champagne service
Coffee/tea maker
Free bottled water
Minibar
Family friendly
In-room childcare (surcharge)
Free cribs/infant beds
Accessible
Wheelchair accessible
Low-height counters/sink
Grab bar - near toilet
Raised toilet seat
More
Connecting/adjoining rooms available
Iron/ironing board
Daily housekeeping
Separate dining area
In-room massage available
Patio
Ceiling fan
In-room safe (laptop compatible)
Phone
Access via exterior corridors
Turndown service
Room service (24 hours)
Slippers
Non-Smoking
Laptop-friendly workspace
Villa, 1 Bedroom, Ocean View
Size: 232m²
Sleeps: 12 guests
Ocean view
About the room:
Maximum room capacity:
12 guests

(up to 12 adults, up to 8 children)
Room facilities:
Bedroom
Linens provided
Blackout drapes/curtains
Sofa bed
Pillowtop mattress
Separate sitting area
Desk
In-room climate control (air conditioning)
Hypo-allergenic bedding available
Bathroom
Separate bathtub and shower
Towels provided
Free toiletries
Bathrobes
Hair dryer
Entertainment
DVD player
Cable TV service
Television
Food and drink
Champagne service
Oven
Dishwasher
Cookware, dishware, and utensils
Full-sized refrigerator/freezer
Coffee/tea maker
Microwave (on request)
Free bottled water
Minibar
Stovetop
Family friendly
In-room childcare (surcharge)
Free cribs/infant beds
Accessible
Wheelchair accessible
Low-height counters/sink
Grab bar - near toilet
Raised toilet seat
More
Connecting/adjoining rooms available
Iron/ironing board
Daily housekeeping
Private pool
Kitchen
Separate dining area
In-room massage available
Patio
Ceiling fan
In-room safe (laptop compatible)
Phone
Access via exterior corridors
Turndown service
Room service (24 hours)
Slippers
Non-Smoking
Laptop-friendly workspace
Villa, 1 Bedroom, Garden View
Size: 232m²
Sleeps: 12 guests
Garden view
About the room:
Maximum room capacity:
12 guests

(up to 12 adults, up to 8 children)
Room facilities:
Bedroom
Linens provided
Blackout drapes/curtains
Sofa bed
Pillowtop mattress
Separate sitting area
Desk
In-room climate control (air conditioning)
Hypo-allergenic bedding available
Bathroom
Separate bathtub and shower
Towels provided
Free toiletries
Bathrobes
Hair dryer
Entertainment
DVD player
Cable TV service
Television
Food and drink
Champagne service
Oven
Cookware, dishware, and utensils
Full-sized refrigerator/freezer
Coffee/tea maker
Free bottled water
Minibar
Stovetop
Family friendly
In-room childcare (surcharge)
Free cribs/infant beds
Accessible
Wheelchair accessible
Low-height counters/sink
Grab bar - near toilet
Raised toilet seat
More
Connecting/adjoining rooms available
Iron/ironing board
Daily housekeeping
Private pool
Kitchen
Separate dining area
In-room massage available
Patio
Ceiling fan
In-room safe (laptop compatible)
Phone
Access via exterior corridors
Turndown service
Room service (24 hours)
Slippers
Non-Smoking
Laptop-friendly workspace
Villa, 1 Bedroom, Garden View
Size: 232m²
Sleeps: 14 guests
Garden view
About the room:
Maximum room capacity:
14 guests

(up to 14 adults, up to 10 children)
Room facilities:
Bedroom
Linens provided
Blackout drapes/curtains
Sofa bed
Pillowtop mattress
Separate sitting area
Desk
In-room climate control (air conditioning)
Hypo-allergenic bedding available
Bathroom
Separate bathtub and shower
Towels provided
Free toiletries
Bathrobes
Hair dryer
Entertainment
DVD player
Cable TV service
Television
Food and drink
Champagne service
Oven
Cookware, dishware, and utensils
Full-sized refrigerator/freezer
Coffee/tea maker
Free bottled water
Minibar
Stovetop
Family friendly
In-room childcare (surcharge)
Free cribs/infant beds
Accessible
Wheelchair accessible
Low-height counters/sink
Grab bar - near toilet
Raised toilet seat
More
Connecting/adjoining rooms available
Iron/ironing board
Daily housekeeping
Private pool
Kitchen
Separate dining area
In-room massage available
Patio
Ceiling fan
In-room safe (laptop compatible)
Phone
Access via exterior corridors
Turndown service
Room service (24 hours)
Slippers
Non-Smoking
Laptop-friendly workspace
Size: 110m²
Sleeps: 4 guests
Ocean view, Pool view
About the room:
Maximum room capacity:
4 guests

(up to 4 adults, up to 3 children)
Room facilities:
Bedroom
Linens provided
Blackout drapes/curtains
Sofa bed
Pillowtop mattress
Rollaway/extra beds (surcharge)
Separate sitting area
Desk
In-room climate control (air conditioning)
Hypo-allergenic bedding available
Bathroom
Separate bathtub and shower
Towels provided
Free toiletries
Bathrobes
Hair dryer
Entertainment
DVD player
Cable TV service
Television
Food and drink
Champagne service
Coffee/tea maker
Free bottled water
Minibar
Family friendly
In-room childcare (surcharge)
Free cribs/infant beds
Accessible
Wheelchair accessible
Low-height counters/sink
Grab bar - near toilet
Raised toilet seat
More
Connecting/adjoining rooms available
Iron/ironing board
Daily housekeeping
Separate dining area
In-room massage available
Patio
Ceiling fan
In-room safe (laptop compatible)
Phone
Access via exterior corridors
Turndown service
Room service (24 hours)
Slippers
Non-Smoking
Laptop-friendly workspace
Room, Garden View (Resort)
Size: 33m²
Sleeps: 2 guests
Garden view
About the room:
Maximum room capacity:
2 guests
Room facilities:
Bedroom
Linens provided
Blackout drapes/curtains
Sofa bed
Pillowtop mattress
Desk
In-room climate control (air conditioning)
Hypo-allergenic bedding available
Bathroom
Separate bathtub and shower
Towels provided
Free toiletries
Bathrobes
Hair dryer
Entertainment
DVD player
Cable TV service
Television
Food and drink
Champagne service
Coffee/tea maker
Free bottled water
Minibar
Family friendly
In-room childcare (surcharge)
Free cribs/infant beds
Accessible
Wheelchair accessible
Low-height counters/sink
Grab bar - near toilet
Raised toilet seat
More
Connecting/adjoining rooms available
Iron/ironing board
Daily housekeeping
In-room massage available
Patio
Ceiling fan
In-room safe (laptop compatible)
Phone
Access via exterior corridors
Turndown service
Room service (24 hours)
Slippers
Non-Smoking
Laptop-friendly workspace
Size: 65m²
Sleeps: 4 guests
Pool view
About the room:
Maximum room capacity:
4 guests

(up to 3 adults, up to 2 children)
Room facilities:
Bedroom
Linens provided
Blackout drapes/curtains
Sofa bed
Pillowtop mattress
Rollaway/extra beds (surcharge)
Separate sitting area
Desk
In-room climate control (air conditioning)
Hypo-allergenic bedding available
Bathroom
Separate bathtub and shower
Towels provided
Free toiletries
Bathrobes
Hair dryer
Entertainment
DVD player
Cable TV service
Television
Food and drink
Champagne service
Coffee/tea maker
Free bottled water
Minibar
Family friendly
In-room childcare (surcharge)
Free cribs/infant beds
Accessible
Wheelchair accessible
Low-height counters/sink
Grab bar - near toilet
Raised toilet seat
More
Connecting/adjoining rooms available
Iron/ironing board
Daily housekeeping
Separate dining area
In-room massage available
Patio
Ceiling fan
In-room safe (laptop compatible)
Phone
Access via exterior corridors
Turndown service
Room service (24 hours)
Slippers
Non-Smoking
Laptop-friendly workspace
Villa, 1 Bedroom, Garden View
Size: 186m²
Sleeps: 10 guests
Garden view
About the room:
Maximum room capacity:
10 guests

(up to 10 adults, up to 2 children)
Room facilities:
Bedroom
Linens provided
Blackout drapes/curtains
Sofa bed
Pillowtop mattress
Desk
In-room climate control (air conditioning)
Hypo-allergenic bedding available
Bathroom
Separate bathtub and shower
Towels provided
Free toiletries
Bathrobes
Hair dryer
Entertainment
DVD player
Cable TV service
Television
Food and drink
Champagne service
Oven
Cookware, dishware, and utensils
Full-sized refrigerator/freezer
Coffee/tea maker
Free bottled water
Minibar
Stovetop
Family friendly
In-room childcare (surcharge)
Free cribs/infant beds
Accessible
Wheelchair accessible
Low-height counters/sink
Grab bar - near toilet
Raised toilet seat
More
Connecting/adjoining rooms available
Iron/ironing board
Daily housekeeping
Private pool
Kitchen
Separate dining area
In-room massage available
Patio
Ceiling fan
In-room safe (laptop compatible)
Phone
Access via exterior corridors
Turndown service
Room service (24 hours)
Slippers
Non-Smoking
Laptop-friendly workspace
Villa, 1 Bedroom, Ocean View
Size: 186m²
Sleeps: 10 guests
Ocean view
About the room:
Maximum room capacity:
10 guests

(up to 10 adults, up to 2 children)
Room facilities:
Bedroom
Linens provided
Blackout drapes/curtains
Sofa bed
Pillowtop mattress
Desk
In-room climate control (air conditioning)
Hypo-allergenic bedding available
Bathroom
Separate bathtub and shower
Towels provided
Free toiletries
Bathrobes
Hair dryer
Entertainment
DVD player
Cable TV service
Television
Food and drink
Champagne service
Oven
Cookware, dishware, and utensils
Full-sized refrigerator/freezer
Coffee/tea maker
Free bottled water
Minibar
Stovetop
Family friendly
In-room childcare (surcharge)
Free cribs/infant beds
Accessible
Wheelchair accessible
Low-height counters/sink
Grab bar - near toilet
Raised toilet seat
More
Connecting/adjoining rooms available
Iron/ironing board
Daily housekeeping
Private pool
Kitchen
Separate dining area
In-room massage available
Patio
Ceiling fan
In-room safe (laptop compatible)
Phone
Access via exterior corridors
Turndown service
Room service (24 hours)
Slippers
Non-Smoking
Laptop-friendly workspace
Suite, 2 Bedrooms (Estate)
Size: 204m²
Sleeps: 4 guests
Ocean view
About the room:
Maximum room capacity:
4 guests
Room facilities:
Bedroom
Linens provided
Blackout drapes/curtains
Sofa bed
Pillowtop mattress
Separate sitting area
Desk
In-room climate control (air conditioning)
Hypo-allergenic bedding available
Bathroom
Separate bathtub and shower
Towels provided
Free toiletries
Bathrobes
Hair dryer
Entertainment
DVD player
Cable TV service
Television
Food and drink
Champagne service
Coffee/tea maker
Free bottled water
Minibar
Family friendly
In-room childcare (surcharge)
Free cribs/infant beds
Accessible
Wheelchair accessible
Low-height counters/sink
Grab bar - near toilet
Raised toilet seat
More
Connecting/adjoining rooms available
Iron/ironing board
Daily housekeeping
Separate dining area
In-room massage available
Patio
Ceiling fan
In-room safe (laptop compatible)
Phone
Access via exterior corridors
Turndown service
Room service (24 hours)
Slippers
Non-Smoking
Laptop-friendly workspace
Suite, 4 Bedrooms (Estate)
Size: 292m²
Sleeps: 12 guests
Ocean view, Garden view
About the room:
Maximum room capacity:
12 guests
Room facilities:
Bedroom
Linens provided
Blackout drapes/curtains
Sofa bed
Pillowtop mattress
Separate sitting area
Desk
In-room climate control (air conditioning)
Hypo-allergenic bedding available
Bathroom
Separate bathtub and shower
Towels provided
Free toiletries
Bathrobes
Hair dryer
Entertainment
DVD player
Cable TV service
Television
Food and drink
Champagne service
Coffee/tea maker
Free bottled water
Minibar
Family friendly
In-room childcare (surcharge)
Free cribs/infant beds
Accessible
Wheelchair accessible
Low-height counters/sink
Grab bar - near toilet
Raised toilet seat
More
Connecting/adjoining rooms available
Iron/ironing board
Daily housekeeping
Separate dining area
In-room massage available
Patio
Ceiling fan
In-room safe (laptop compatible)
Phone
Access via exterior corridors
Turndown service
Room service (24 hours)
Slippers
Non-Smoking
Laptop-friendly workspace
Size: 38m²
Sleeps: 2 guests
Ocean view
About the room:
Maximum room capacity:
2 guests
Room facilities:
Bedroom
Linens provided
Blackout drapes/curtains
Pillowtop mattress
Desk
In-room climate control (air conditioning)
Hypo-allergenic bedding available
Bathroom
Separate bathtub and shower
Towels provided
Free toiletries
Bathrobes
Hair dryer
Entertainment
DVD player
Cable TV service
Television
Food and drink
Champagne service
Coffee/tea maker
Free bottled water
Minibar
Family friendly
In-room childcare (surcharge)
Free cribs/infant beds
Accessible
Wheelchair accessible
Low-height counters/sink
Grab bar - near toilet
Raised toilet seat
More
Connecting/adjoining rooms available
Iron/ironing board
Daily housekeeping
In-room massage available
Patio
Ceiling fan
In-room safe (laptop compatible)
Phone
Access via exterior corridors
Turndown service
Room service (24 hours)
Slippers
Non-Smoking
Laptop-friendly workspace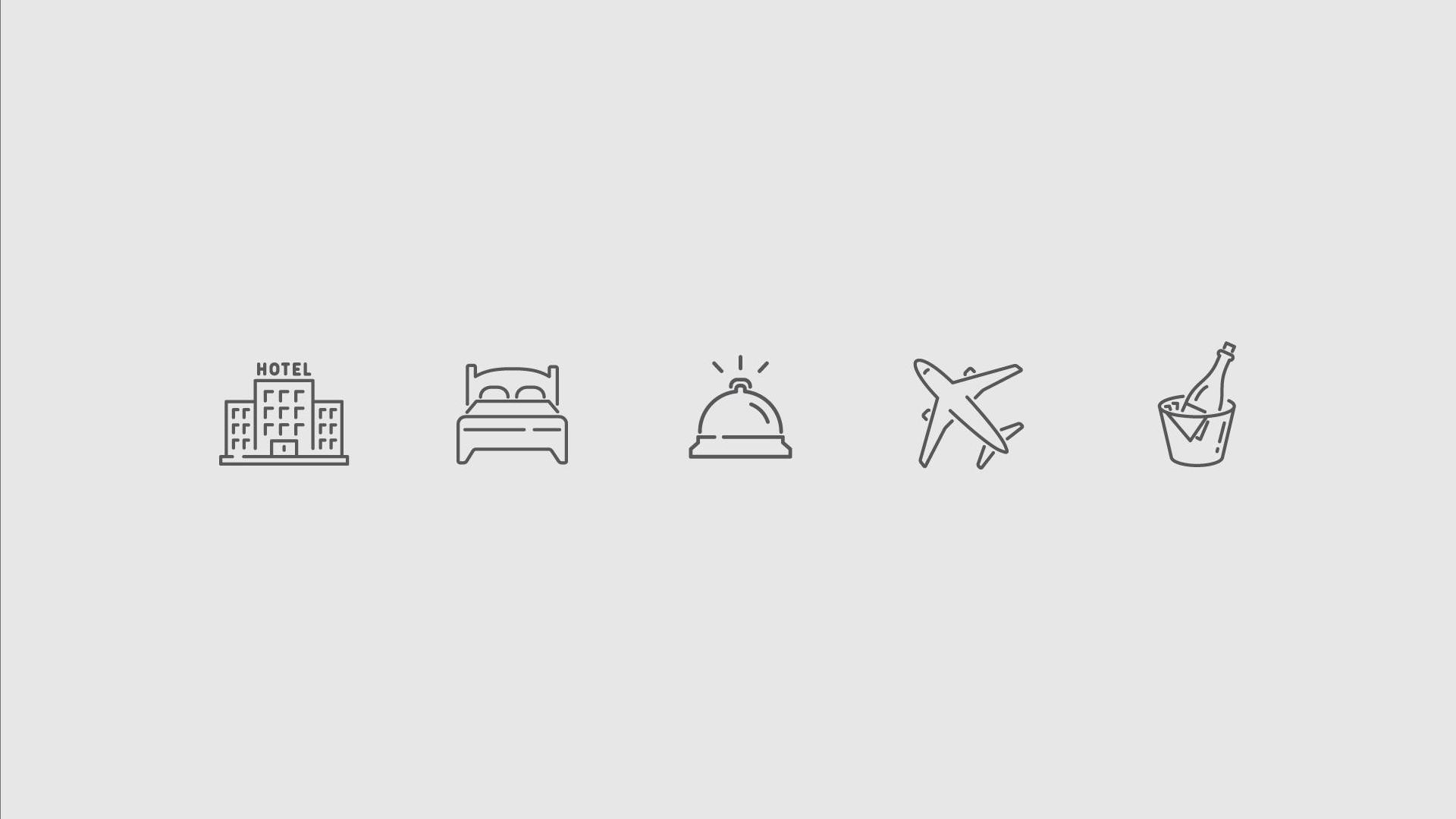 Size: 44m²
Sleeps: 2 guests
Ocean view
About the room:
Maximum room capacity:
2 guests
Room facilities:
Bedroom
Linens provided
Blackout drapes/curtains
Sofa bed
Pillowtop mattress
Desk
In-room climate control (air conditioning)
Hypo-allergenic bedding available
Bathroom
Separate bathtub and shower
Towels provided
Free toiletries
Bathrobes
Hair dryer
Entertainment
DVD player
Cable TV service
Television
Food and drink
Champagne service
Coffee/tea maker
Free bottled water
Minibar
Family friendly
In-room childcare (surcharge)
Free cribs/infant beds
Accessible
Wheelchair accessible
Low-height counters/sink
Grab bar - near toilet
Raised toilet seat
More
Connecting/adjoining rooms available
Iron/ironing board
Daily housekeeping
In-room massage available
Patio
Ceiling fan
In-room safe (laptop compatible)
Phone
Access via exterior corridors
Turndown service
Room service (24 hours)
Slippers
Non-Smoking
Laptop-friendly workspace
Size: 160m²
Sleeps: 2 guests
Ocean view
About the room:
Maximum room capacity:
2 guests

(up to 2 adults, up to 1 child)
Room facilities:
Bedroom
Linens provided
Blackout drapes/curtains
Sofa bed
Pillowtop mattress
Separate sitting area
Desk
In-room climate control (air conditioning)
Hypo-allergenic bedding available
Bathroom
Separate bathtub and shower
Towels provided
Free toiletries
Bathrobes
Hair dryer
Entertainment
DVD player
Cable TV service
Television
Food and drink
Champagne service
Coffee/tea maker
Free bottled water
Minibar
Family friendly
In-room childcare (surcharge)
Free cribs/infant beds
Accessible
Wheelchair accessible
Low-height counters/sink
Grab bar - near toilet
Raised toilet seat
More
Connecting/adjoining rooms available
Iron/ironing board
Daily housekeeping
Separate dining area
In-room massage available
Patio
Ceiling fan
In-room safe (laptop compatible)
Phone
Access via exterior corridors
Turndown service
Room service (24 hours)
Slippers
Non-Smoking
Laptop-friendly workspace
Sleeps: 2 guests
Ocean view
About the room:
Maximum room capacity:
2 guests
Room facilities:
Bedroom
Linens provided
Blackout drapes/curtains
Pillowtop mattress
Desk
In-room climate control (air conditioning)
Hypo-allergenic bedding available
Bathroom
Separate bathtub and shower
Towels provided
Free toiletries
Bathrobes
Hair dryer
Entertainment
DVD player
Cable TV service
Television
Food and drink
Champagne service
Coffee/tea maker
Free bottled water
Minibar
Family friendly
In-room childcare (surcharge)
Free cribs/infant beds
Accessible
Wheelchair accessible
Low-height counters/sink
Grab bar - near toilet
Raised toilet seat
More
Connecting/adjoining rooms available
Iron/ironing board
Daily housekeeping
In-room massage available
Patio
Ceiling fan
In-room safe (laptop compatible)
Phone
Access via exterior corridors
Turndown service
Room service (24 hours)
Slippers
Non-Smoking
Laptop-friendly workspace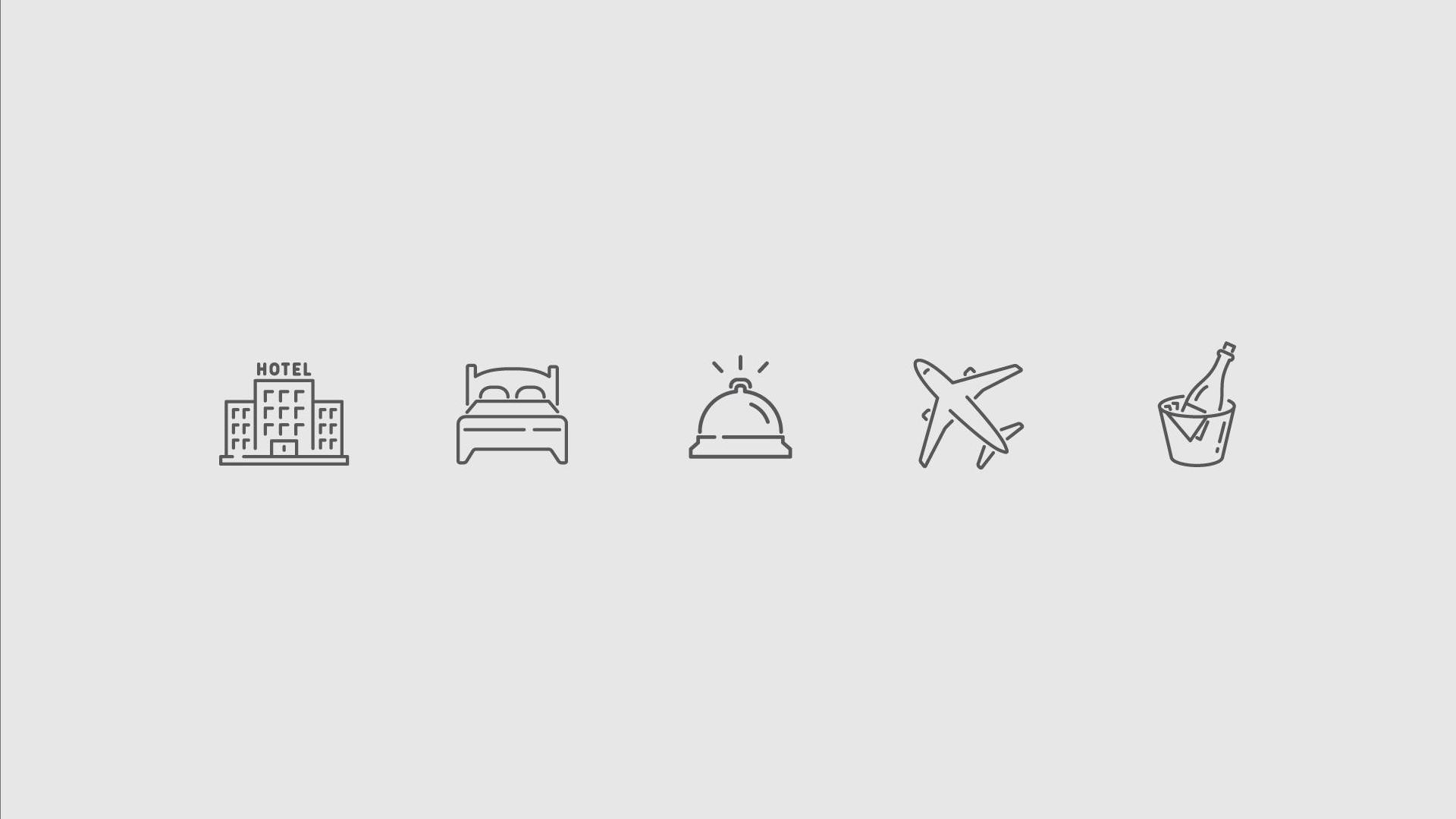 Sleeps: 2 guests
Ocean view
About the room:
Maximum room capacity:
2 guests
Room facilities:
Bedroom
Linens provided
Blackout drapes/curtains
Pillowtop mattress
Desk
In-room climate control (air conditioning)
Hypo-allergenic bedding available
Bathroom
Separate bathtub and shower
Towels provided
Free toiletries
Bathrobes
Hair dryer
Entertainment
DVD player
Cable TV service
Television
Food and drink
Champagne service
Coffee/tea maker
Free bottled water
Minibar
Family friendly
In-room childcare (surcharge)
Free cribs/infant beds
Accessible
Wheelchair accessible
Low-height counters/sink
Grab bar - near toilet
Raised toilet seat
More
Connecting/adjoining rooms available
Iron/ironing board
Daily housekeeping
In-room massage available
Patio
Ceiling fan
In-room safe (laptop compatible)
Phone
Access via exterior corridors
Turndown service
Room service (24 hours)
Slippers
Non-Smoking
Laptop-friendly workspace
Suite, 2 Bedrooms (Great House)
Sleeps: 4 guests
Ocean view, Water view
About the room:
Maximum room capacity:
4 guests
Room facilities:
Bedroom
Linens provided
Blackout drapes/curtains
Pillowtop mattress
Desk
In-room climate control (air conditioning)
Hypo-allergenic bedding available
Bathroom
Separate bathtub and shower
Towels provided
Free toiletries
Bathrobes
Hair dryer
Entertainment
DVD player
Cable TV service
Television
Food and drink
Champagne service
Coffee/tea maker
Free bottled water
Minibar
Family friendly
In-room childcare (surcharge)
Free cribs/infant beds
Accessible
Wheelchair accessible
Low-height counters/sink
Grab bar - near toilet
Raised toilet seat
More
Connecting/adjoining rooms available
Iron/ironing board
Daily housekeeping
In-room massage available
Patio
Ceiling fan
In-room safe (laptop compatible)
Phone
Access via exterior corridors
Turndown service
Room service (24 hours)
Slippers
Non-Smoking
Laptop-friendly workspace