Cape Shark Pool Villas
Rooms
Make yourself at home in one of the 14 individually decorated guestrooms, featuring kitchens with refrigerators and stovetops. Rooms have private furnished balconies or patios. Satellite programming and DVD players are provided for your entertainment, while complimentary wireless Internet access keeps you connected. Conveniences include safes and desks, and housekeeping is provided daily.
Facilities
Pamper yourself with onsite massages or enjoy recreation amenities such as an outdoor pool. Additional amenities at this villa include complimentary wireless Internet access and tour/ticket assistance. Guests can catch a ride to nearby destinations on the area shuttle (surcharge).
Dining
Take advantage of the villa's room service (during limited hours). Continental breakfasts are available daily from 8:00 AM to 10:00 AM for a fee.
Popular Facilities
Free WiFi
Air Conditioning
Laundry
Pool
Breakfast Available
Housekeeping
View all facilities
package Options
Select your package type
Size: 72m²
Sleeps: 2 guests
Sea view
About the room:
Maximum room capacity:
2 guests

(up to 2 adults, up to 1 child)
Room facilities:
Bedroom
Linens provided
Rollaway/extra beds (surcharge)
Wardrobe or closet
Separate sitting area
Air conditioning
Desk
Bathroom
Towels provided
Free toiletries
Shower only
Hair dryer
Rainfall showerhead
Entertainment
DVD player
Satellite TV service
Television
Food and drink
Cookware, dishware, and utensils
Coffee/tea maker
Free bottled water
Minibar
Microwave
Refrigerator
Stovetop
Family friendly
In-room childcare (surcharge)
Cribs/infant beds (surcharge)
More
Daily housekeeping
Furnished balcony or patio
Private pool
Kitchen
Separate dining area
In-room massage available
Ceiling fan
In-room safe
Room service (limited hours)
Non-Smoking
Laptop-friendly workspace
P4 Studio Family Pool Villa
Size: 100m²
Sleeps: 4 guests
Ocean view
About the room:
Maximum room capacity:
4 guests

(up to 4 adults, up to 3 children)
Room facilities:
Bedroom
Linens provided
Rollaway/extra beds (surcharge)
Wardrobe or closet
Separate sitting area
Air conditioning
Desk
Bathroom
Towels provided
Free toiletries
Shower only
Hair dryer
Rainfall showerhead
Entertainment
DVD player
Satellite TV service
Television
Food and drink
Cookware, dishware, and utensils
Coffee/tea maker
Free bottled water
Minibar
Microwave
Refrigerator
Stovetop
Family friendly
In-room childcare (surcharge)
Cribs/infant beds (surcharge)
More
Daily housekeeping
Furnished balcony or patio
Private pool
Kitchen
Separate dining area
In-room massage available
Ceiling fan
In-room safe
Room service (limited hours)
Laptop-friendly workspace
Size: 180m²
Sleeps: 6 guests
Beach view, Hill view
About the room:
Maximum room capacity:
6 guests

(up to 6 adults, up to 4 children)
Room facilities:
Bedroom
Linens provided
Rollaway/extra beds (surcharge)
Wardrobe or closet
Separate sitting area
Air conditioning
Desk
Bathroom
Towels provided
Free toiletries
Shower only
Hair dryer
Rainfall showerhead
Entertainment
DVD player
Satellite TV service
Television
Food and drink
Dishwasher
Cookware, dishware, and utensils
Coffee/tea maker
Free bottled water
Minibar
Microwave
Refrigerator
Stovetop
Family friendly
In-room childcare (surcharge)
Cribs/infant beds (surcharge)
More
Daily housekeeping
Furnished balcony or patio
Private pool
Kitchen
Separate dining area
In-room massage available
Ceiling fan
In-room safe
Room service (limited hours)
Non-Smoking
Laptop-friendly workspace
C5 Five-Bedroom Pool Villa Sea Front
Size: 180m²
Sleeps: 9 guests
Sea view
About the room:
Maximum room capacity:
9 guests

(up to 9 adults, up to 7 children)
Room facilities:
Bedroom
Linens provided
Rollaway/extra beds (surcharge)
Wardrobe or closet
Separate sitting area
Air conditioning
Desk
Bathroom
Towels provided
Free toiletries
Shower only
Hair dryer
Rainfall showerhead
Entertainment
DVD player
Satellite TV service
Television
Food and drink
Cookware, dishware, and utensils
Coffee/tea maker
Free bottled water
Minibar
Microwave
Refrigerator
Stovetop
Family friendly
In-room childcare (surcharge)
Cribs/infant beds (surcharge)
More
Daily housekeeping
Furnished balcony or patio
Private pool
Kitchen
Separate dining area
In-room massage available
Ceiling fan
In-room safe
Room service (limited hours)
Non-Smoking
Laptop-friendly workspace
C14 Two-Bedroom Pool Villa
Size: 160m²
Sleeps: 4 guests
Sea view
About the room:
Maximum room capacity:
4 guests

(up to 4 adults, up to 2 children)
Room facilities:
Bedroom
Linens provided
Rollaway/extra beds (surcharge)
Wardrobe or closet
Separate sitting area
Air conditioning
Desk
Bathroom
Towels provided
Free toiletries
Shower only
Hair dryer
Rainfall showerhead
Entertainment
DVD player
Satellite TV service
Television
Food and drink
Dishwasher
Cookware, dishware, and utensils
Coffee/tea maker
Free bottled water
Minibar
Microwave
Refrigerator
Stovetop
Family friendly
In-room childcare (surcharge)
Cribs/infant beds (surcharge)
More
Daily housekeeping
Furnished balcony or patio
Private pool
Kitchen
Separate dining area
In-room massage available
Ceiling fan
In-room safe
Room service (limited hours)
Laptop-friendly workspace
C22 Family Three-Bedroom Pool Villa
Size: 150m²
Sleeps: 6 guests
Sea view
About the room:
Maximum room capacity:
6 guests

(up to 6 adults, up to 4 children)
Room facilities:
Bedroom
Linens provided
Rollaway/extra beds (surcharge)
Wardrobe or closet
Separate sitting area
Air conditioning
Desk
Bathroom
Towels provided
Free toiletries
Shower only
Hair dryer
Rainfall showerhead
Entertainment
DVD player
Satellite TV service
Television
Food and drink
Cookware, dishware, and utensils
Coffee/tea maker
Free bottled water
Minibar
Microwave
Refrigerator
Stovetop
Family friendly
In-room childcare (surcharge)
Cribs/infant beds (surcharge)
More
Daily housekeeping
Furnished balcony or patio
Private pool
Kitchen
Separate dining area
In-room massage available
Ceiling fan
In-room safe
Room service (limited hours)
Laptop-friendly workspace
B2 Three-Bedroom Pool Villa Sea Front
Size: 150m²
Sleeps: 6 guests
Sea view
About the room:
Maximum room capacity:
6 guests

(up to 6 adults, up to 4 children)
Room facilities:
Bedroom
Linens provided
Rollaway/extra beds (surcharge)
Wardrobe or closet
Separate sitting area
Air conditioning
Desk
Bathroom
Towels provided
Free toiletries
Shower only
Hair dryer
Rainfall showerhead
Entertainment
DVD player
Satellite TV service
Television
Food and drink
Dishwasher
Cookware, dishware, and utensils
Coffee/tea maker
Free bottled water
Minibar
Microwave
Refrigerator
Stovetop
Family friendly
In-room childcare (surcharge)
Cribs/infant beds (surcharge)
More
Room type does not include complimentary access to all property facilities
Daily housekeeping
Furnished balcony or patio
Private pool
Kitchen
Separate dining area
In-room massage available
Ceiling fan
In-room safe
Room service (limited hours)
Non-Smoking
Laptop-friendly workspace
C24 Four Bedroom Pool Villa
Size: 180m²
Sleeps: 8 guests
About the room:
Maximum room capacity:
8 guests

(up to 8 adults, up to 7 children)
Room facilities:
Bedroom
Linens provided
Rollaway/extra beds (surcharge)
Wardrobe or closet
Separate sitting area
Air conditioning
Desk
Bathroom
Towels provided
Free toiletries
Shower only
Hair dryer
Rainfall showerhead
Entertainment
DVD player
Satellite TV service
Television
Food and drink
Cookware, dishware, and utensils
Coffee/tea maker
Free bottled water
Minibar
Microwave
Refrigerator
Stovetop
Family friendly
In-room childcare (surcharge)
Cribs/infant beds (surcharge)
More
Daily housekeeping
Furnished balcony or patio
Private pool
Kitchen
Separate dining area
In-room massage available
Ceiling fan
In-room safe
Room service (limited hours)
Laptop-friendly workspace
Size: 100m²
Sleeps: 2 guests
About the room:
Maximum room capacity:
2 guests

(up to 2 adults, up to 1 child)
Room facilities:
Bedroom
Linens provided
Rollaway/extra beds (surcharge)
Wardrobe or closet
Separate sitting area
Air conditioning
Desk
Bathroom
Towels provided
Free toiletries
Shower only
Hair dryer
Rainfall showerhead
Entertainment
DVD player
Satellite TV service
Television
Food and drink
Cookware, dishware, and utensils
Coffee/tea maker
Free bottled water
Minibar
Microwave
Refrigerator
Stovetop
Family friendly
In-room childcare (surcharge)
Cribs/infant beds (surcharge)
More
Daily housekeeping
Furnished balcony or patio
Private pool
Kitchen
Separate dining area
In-room massage available
Ceiling fan
In-room safe
Room service (limited hours)
Laptop-friendly workspace
C17 Three Bedroom Pool Villa
Size: 150m²
Sleeps: 6 guests
Sea view
About the room:
Maximum room capacity:
6 guests

(up to 6 adults, up to 4 children)
Room facilities:
Bedroom
Linens provided
Rollaway/extra beds (surcharge)
Wardrobe or closet
Separate sitting area
Air conditioning
Desk
Bathroom
Towels provided
Free toiletries
Shower only
Hair dryer
Rainfall showerhead
Entertainment
DVD player
Satellite TV service
Television
Food and drink
Cookware, dishware, and utensils
Coffee/tea maker
Free bottled water
Minibar
Microwave
Refrigerator
Stovetop
Family friendly
In-room childcare (surcharge)
Cribs/infant beds (surcharge)
More
Daily housekeeping
Furnished balcony or patio
Private pool
Smoking
Kitchen
Separate dining area
In-room massage available
Ceiling fan
In-room safe
Room service (limited hours)
Laptop-friendly workspace
C18 Two Bedroom Pool Villas
Size: 160m²
Sleeps: 4 guests
Sea view
About the room:
Maximum room capacity:
4 guests

(up to 4 adults, up to 3 children)
Room facilities:
Bedroom
Linens provided
Rollaway/extra beds (surcharge)
Wardrobe or closet
Separate sitting area
Air conditioning
Desk
Bathroom
Towels provided
Free toiletries
Shower only
Hair dryer
Rainfall showerhead
Entertainment
DVD player
Satellite TV service
Television
Food and drink
Cookware, dishware, and utensils
Coffee/tea maker
Free bottled water
Minibar
Refrigerator
Stovetop
Family friendly
In-room childcare (surcharge)
Cribs/infant beds (surcharge)
More
Daily housekeeping
Furnished balcony or patio
Private pool
Kitchen
Separate dining area
In-room massage available
Ceiling fan
In-room safe
Room service (limited hours)
Laptop-friendly workspace
C5B Studio Pool Villa Sea Front
Size: 115m²
Sleeps: 5 guests
Sea view
About the room:
Maximum room capacity:
5 guests

(up to 4 adults, up to 2 children)
Room facilities:
Bedroom
Linens provided
Rollaway/extra beds (surcharge)
Wardrobe or closet
Separate sitting area
Air conditioning
Desk
Bathroom
Towels provided
Free toiletries
Shower only
Hair dryer
Rainfall showerhead
Entertainment
DVD player
Satellite TV service
Television
Food and drink
Cookware, dishware, and utensils
Coffee/tea maker
Free bottled water
Minibar
Microwave
Refrigerator
Stovetop
Family friendly
In-room childcare (surcharge)
Cribs/infant beds (surcharge)
More
Daily housekeeping
Furnished balcony or patio
Private pool
Kitchen
Separate dining area
In-room massage available
Ceiling fan
In-room safe
Room service (limited hours)
Non-Smoking
Laptop-friendly workspace
C5C The Hideaway villa Beach Front
Size: 48m²
Sleeps: 2 guests
Beach view
About the room:
Maximum room capacity:
2 guests
Room facilities:
Bedroom
Linens provided
Rollaway/extra beds (surcharge)
Wardrobe or closet
Separate sitting area
Air conditioning
Desk
Bathroom
Towels provided
Free toiletries
Shower only
Hair dryer
Sauna
Rainfall showerhead
Entertainment
DVD player
Satellite TV service
Television
Food and drink
Cookware, dishware, and utensils
Coffee/tea maker
Free bottled water
Minibar
Microwave
Refrigerator
Stovetop
Family friendly
In-room childcare (surcharge)
Cribs/infant beds (surcharge)
More
Daily housekeeping
Furnished balcony or patio
Kitchen
Separate dining area
In-room massage available
Ceiling fan
In-room safe
Room service (limited hours)
Non-Smoking
Laptop-friendly workspace
P1 Studio Pool Villa with Sea View
Size: 48m²
Sleeps: 2 guests
Pool view, Sea view
About the room:
Maximum room capacity:
2 guests

(up to 2 adults, up to 1 child)
Room facilities:
Bedroom
Linens provided
Rollaway/extra beds (surcharge)
Wardrobe or closet
Separate sitting area
Air conditioning
Desk
Bathroom
Towels provided
Free toiletries
Shower only
Hair dryer
Rainfall showerhead
Entertainment
DVD player
Satellite TV service
Television
Food and drink
Cookware, dishware, and utensils
Coffee/tea maker
Free bottled water
Minibar
Microwave
Refrigerator
Stovetop
Family friendly
In-room childcare (surcharge)
Cribs/infant beds (surcharge)
More
Daily housekeeping
Furnished balcony or patio
Private pool
Kitchen
Separate dining area
In-room massage available
Ceiling fan
In-room safe
Room service (limited hours)
Non-Smoking
Laptop-friendly workspace
C25 Three Bedroom Pool Villa Sea Front
Size: 150m²
Sleeps: 6 guests
Ocean view
About the room:
Maximum room capacity:
6 guests

(up to 6 adults, up to 2 children)
Room facilities:
Bedroom
Linens provided
Rollaway/extra beds (surcharge)
Wardrobe or closet
Separate sitting area
Air conditioning
Desk
Bathroom
Towels provided
Free toiletries
Shower only
Hair dryer
Rainfall showerhead
Entertainment
DVD player
Satellite TV service
Television
Food and drink
Cookware, dishware, and utensils
Coffee/tea maker
Free bottled water
Minibar
Microwave
Refrigerator
Stovetop
Family friendly
In-room childcare (surcharge)
Cribs/infant beds (surcharge)
More
Daily housekeeping
Furnished balcony or patio
Private pool
Kitchen
Separate dining area
In-room massage available
Ceiling fan
In-room safe
Room service (limited hours)
Non-Smoking
Laptop-friendly workspace
C8 Two-Bedroom Pool Villa Seafront
Size: 150m²
Sleeps: 4 guests
About the room:
Maximum room capacity:
4 guests

(up to 4 adults, up to 2 children)
Room facilities:
Bedroom
Linens provided
Rollaway/extra beds (surcharge)
Wardrobe or closet
Separate sitting area
Air conditioning
Desk
Bathroom
Towels provided
Free toiletries
Shower only
Hair dryer
Rainfall showerhead
Entertainment
DVD player
Satellite TV service
Television
Food and drink
Cookware, dishware, and utensils
Coffee/tea maker
Free bottled water
Minibar
Microwave
Refrigerator
Stovetop
Family friendly
In-room childcare (surcharge)
Cribs/infant beds (surcharge)
More
Daily housekeeping
Furnished balcony or patio
Private pool
Kitchen
Separate dining area
In-room massage available
Ceiling fan
In-room safe
Room service (limited hours)
Non-Smoking
Laptop-friendly workspace
C16 Two-Bedroom Pool Villa with Seaview
Size: 150m²
Sleeps: 4 guests
Pool view, Sea view
About the room:
Maximum room capacity:
4 guests

(up to 4 adults, up to 2 children)
Room facilities:
Bedroom
Linens provided
Rollaway/extra beds (surcharge)
Wardrobe or closet
Separate sitting area
Air conditioning
Desk
Bathroom
Towels provided
Free toiletries
Shower only
Hair dryer
Rainfall showerhead
Entertainment
DVD player
Satellite TV service
Television
Food and drink
Cookware, dishware, and utensils
Coffee/tea maker
Free bottled water
Minibar
Microwave
Refrigerator
Stovetop
Family friendly
In-room childcare (surcharge)
Cribs/infant beds (surcharge)
More
Daily housekeeping
Furnished balcony or patio
Private pool
Kitchen
Separate dining area
In-room massage available
Ceiling fan
In-room safe
Room service (limited hours)
Non-Smoking
Laptop-friendly workspace
C2 Two-Bedroom Pool Villa with Sea View
Size: 100m²
Sleeps: 4 guests
Pool view, Sea view
About the room:
Maximum room capacity:
4 guests

(up to 4 adults, up to 1 child)
Room facilities:
Bedroom
Linens provided
Rollaway/extra beds (surcharge)
Wardrobe or closet
Separate sitting area
Air conditioning
Desk
Bathroom
Towels provided
Free toiletries
Shower only
Hair dryer
Rainfall showerhead
Entertainment
DVD player
Satellite TV service
Television
Food and drink
Cookware, dishware, and utensils
Coffee/tea maker
Free bottled water
Minibar
Microwave
Refrigerator
Stovetop
Family friendly
In-room childcare (surcharge)
Cribs/infant beds (surcharge)
More
Daily housekeeping
Furnished balcony or patio
Private pool
Kitchen
Separate dining area
In-room massage available
Ceiling fan
In-room safe
Room service (limited hours)
Non-Smoking
Laptop-friendly workspace
C23C One Bedroom Pool Villa Sea Front
Size: 60m²
Sleeps: 3 guests
Ocean view
About the room:
Maximum room capacity:
3 guests

(up to 2 adults, up to 1 child)
Room facilities:
Bedroom
Linens provided
Rollaway/extra beds (surcharge)
Wardrobe or closet
Separate sitting area
Air conditioning
Desk
Bathroom
Towels provided
Free toiletries
Shower only
Hair dryer
Rainfall showerhead
Entertainment
DVD player
Satellite TV service
Television
Food and drink
Cookware, dishware, and utensils
Coffee/tea maker
Free bottled water
Minibar
Microwave
Refrigerator
Stovetop
Family friendly
In-room childcare (surcharge)
Cribs/infant beds (surcharge)
More
Daily housekeeping
Furnished balcony or patio
Private pool
Kitchen
Separate dining area
In-room massage available
Ceiling fan
In-room safe
Room service (limited hours)
Non-Smoking
Laptop-friendly workspace
C23B Two Bedoom Pool Villa Seafront
Size: 190m²
Sleeps: 4 guests
Sea view
About the room:
Maximum room capacity:
4 guests

(up to 4 adults, up to 2 children)
Room facilities:
Bedroom
Linens provided
Rollaway/extra beds (surcharge)
Wardrobe or closet
Separate sitting area
Air conditioning
Desk
Bathroom
Towels provided
Free toiletries
Shower only
Bathrobes
Hair dryer
Rainfall showerhead
Entertainment
DVD player
Satellite TV service
Television
Food and drink
Cookware, dishware, and utensils
Coffee/tea maker
Free bottled water
Minibar
Refrigerator
Stovetop
Family friendly
In-room childcare (surcharge)
Cribs/infant beds (surcharge)
More
Daily housekeeping
Furnished balcony or patio
Private pool
Kitchen
Separate dining area
In-room massage available
Ceiling fan
In-room safe
Room service (limited hours)
Non-Smoking
Laptop-friendly workspace
P10 - One Bedroom Private Pool Villa with Seaview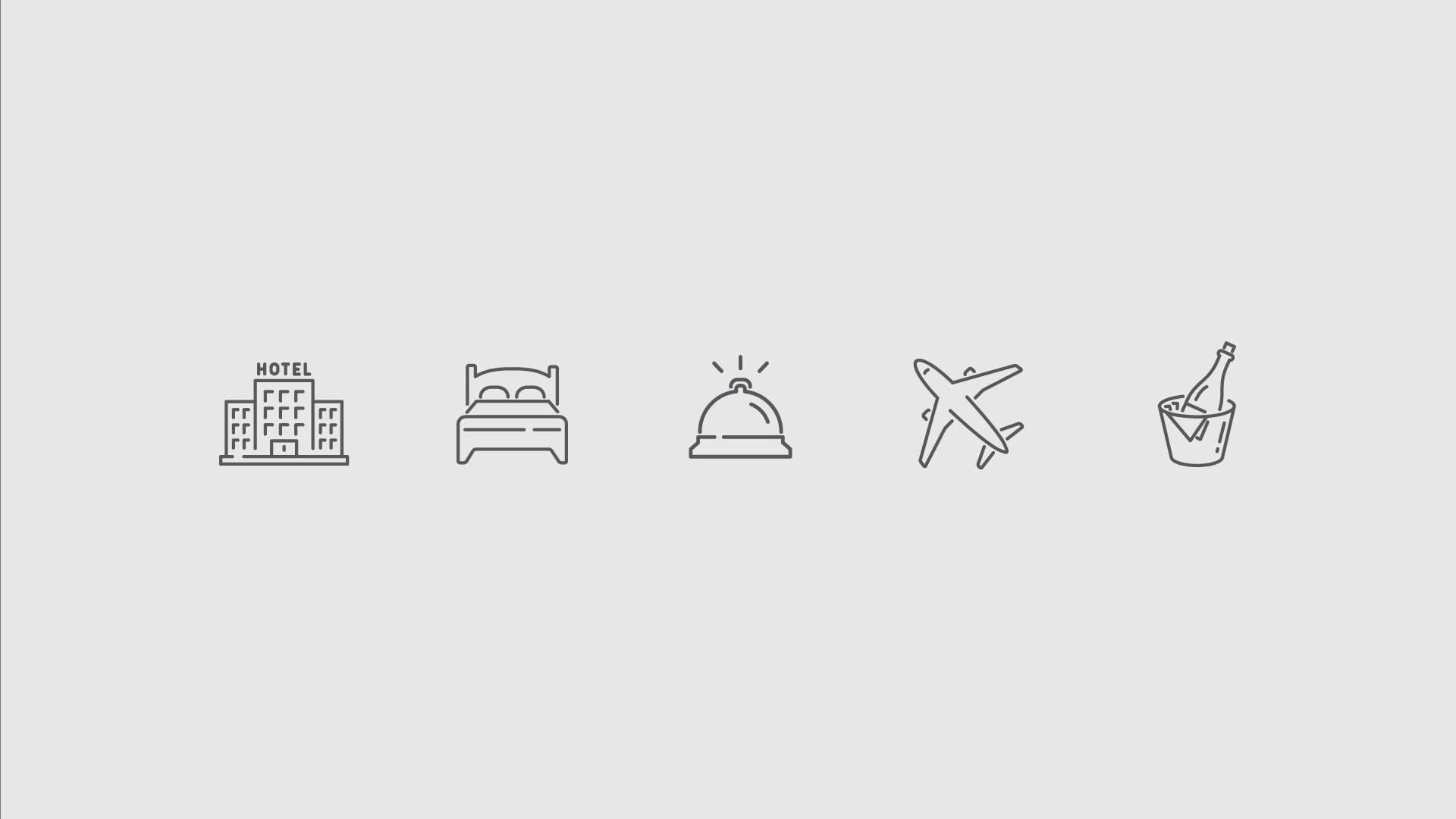 Size: 100m²
Sleeps: 2 guests
Pool view
About the room:
Maximum room capacity:
2 guests

(up to 2 adults, up to 1 child)
Room facilities:
Bedroom
Linens provided
Rollaway/extra beds (surcharge)
Wardrobe or closet
Separate sitting area
Air conditioning
Desk
Bathroom
Towels provided
Free toiletries
Shower only
Hair dryer
Rainfall showerhead
Entertainment
DVD player
Satellite TV service
Television
Food and drink
Cookware, dishware, and utensils
Coffee/tea maker
Free bottled water
Minibar
Refrigerator
Stovetop
Family friendly
In-room childcare (surcharge)
Cribs/infant beds (surcharge)
More
Daily housekeeping
Furnished balcony or patio
Private pool
Kitchen
Separate dining area
In-room massage available
Ceiling fan
In-room safe
Room service (limited hours)
Non-Smoking
Laptop-friendly workspace
C16B - One Bedroom Private Pool Villa with Beach front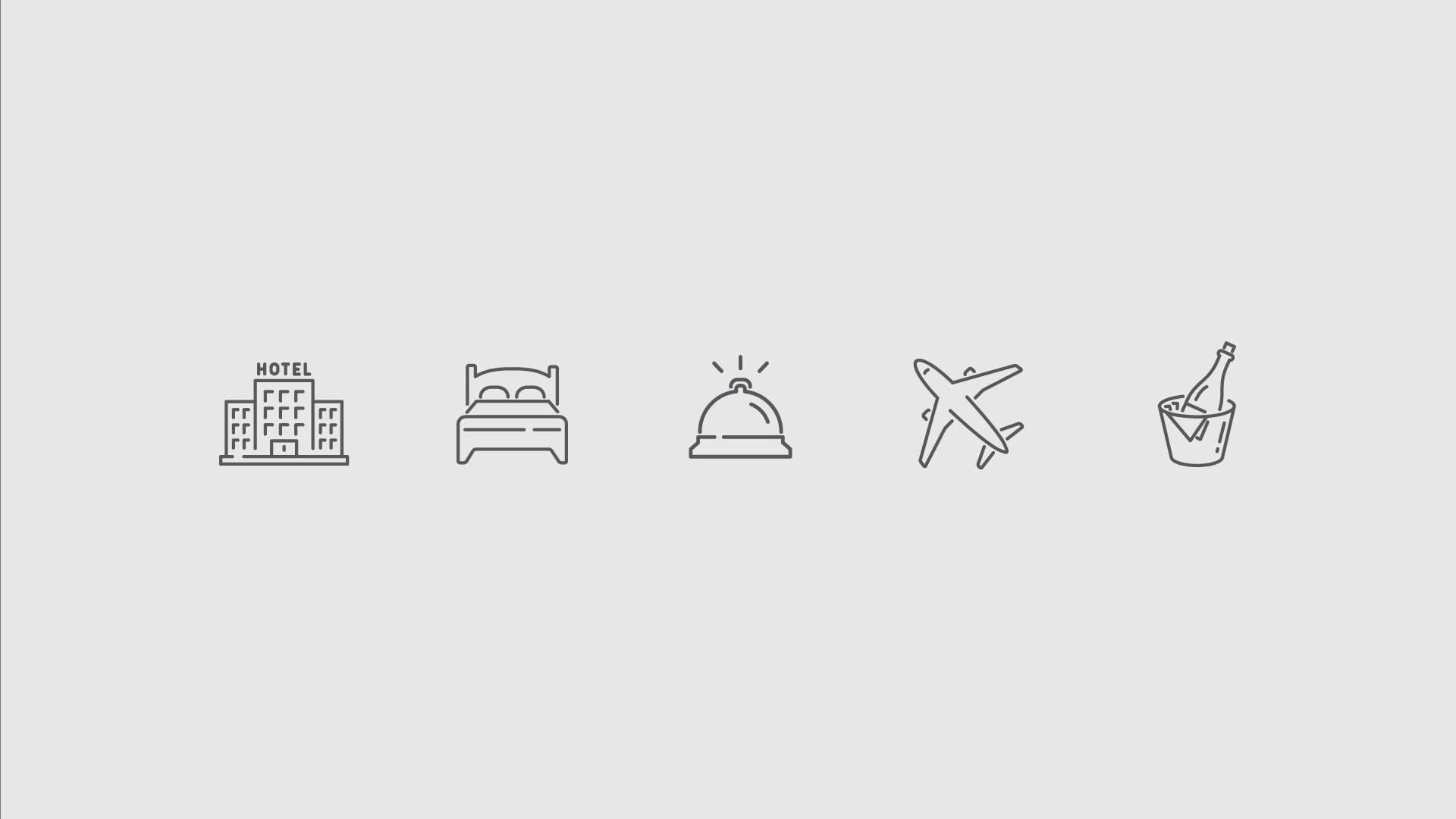 Size: 100m²
Sleeps: 2 guests
About the room:
Maximum room capacity:
2 guests

(up to 2 adults, up to 1 child)
Room facilities:
Bedroom
Linens provided
Rollaway/extra beds (surcharge)
Wardrobe or closet
Separate sitting area
Air conditioning
Desk
Bathroom
Towels provided
Free toiletries
Shower only
Hair dryer
Rainfall showerhead
Entertainment
DVD player
Satellite TV service
Television
Food and drink
Cookware, dishware, and utensils
Coffee/tea maker
Free bottled water
Minibar
Refrigerator
Stovetop
Family friendly
In-room childcare (surcharge)
Cribs/infant beds (surcharge)
More
Daily housekeeping
Furnished balcony or patio
Private pool
Kitchen
Separate dining area
In-room massage available
Ceiling fan
In-room safe
Room service (limited hours)
Non-Smoking
Laptop-friendly workspace