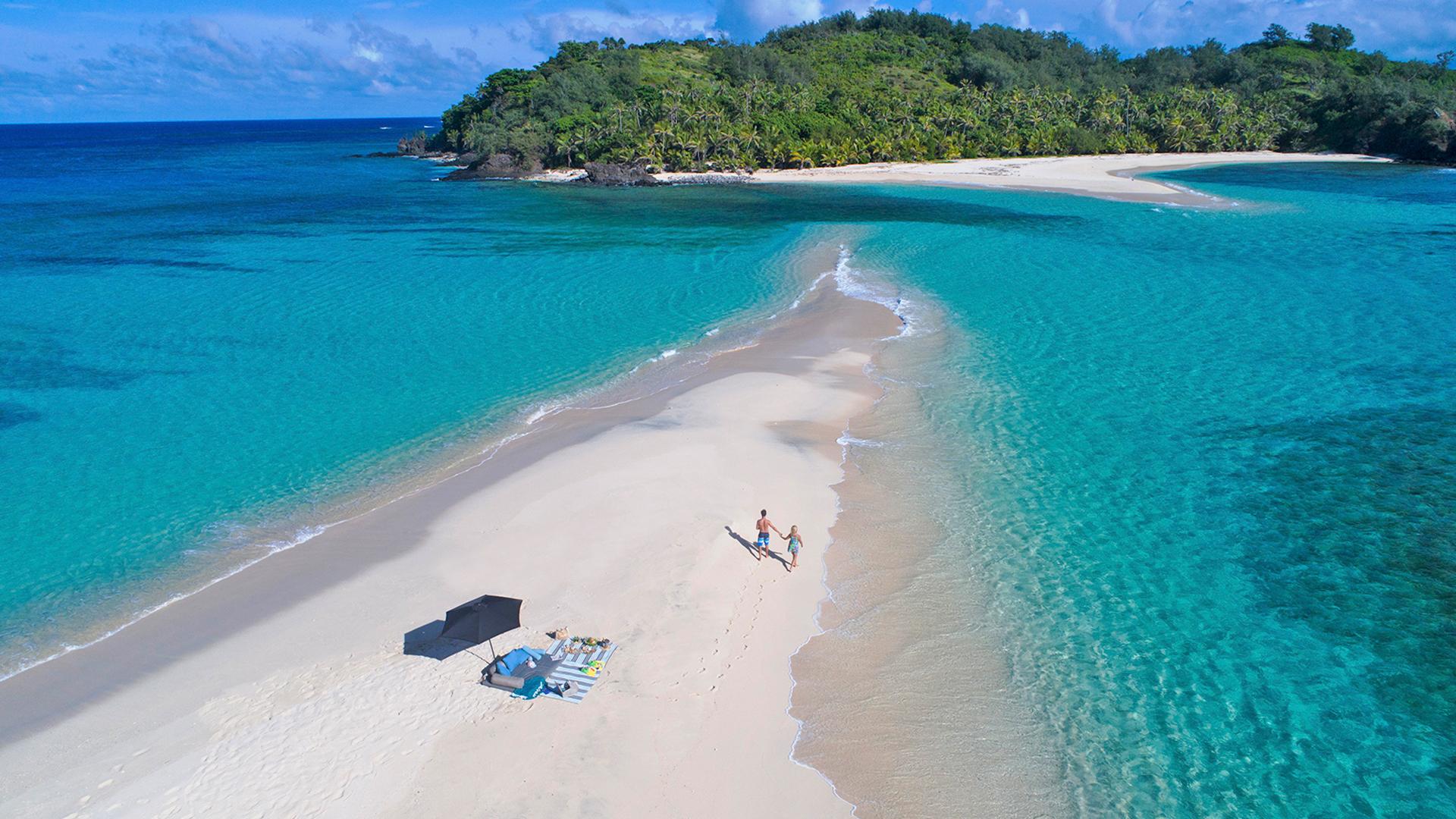 Island Paradise With All-Inclusive Dining and Daily Spa Treatments
Experience the ultimate tropical island escape, staying in a traditional thatched beachfront bure at Yasawa Island Resort & Spa. Includes daily gourmet meals (breakfast, lunch and dinner) served either in the restaurant, poolside or on the beachfront; non-alcoholic drinks including from the complimentary in-room minibar; indulgent daily spa treatments; activities, tours and trips such as a Blue Lagoon Cave excursion, kayaking and stand-up paddleboarding. Also included: FJ$600 credit per room towards return transfers between Nadi Airport and the island on select dates.

Book now. Pay Later.
package Options
FIJI PARADISE
Beachfront Bure Suite
Inclusion highlights:
Inclusions valid for two adults
All-inclusive gourmet meals: Daily breakfast, lunch and dinner, plus all snacks
Free-flow non-alcoholic drinks, including mocktails, juices, coffee, tea and in-room minibar
One daily 50-minute spa treatment per person
VIP UPGRADE
Deluxe Beachfront Bure
Inclusion highlights:
Inclusions valid for two adults
All-inclusive gourmet meals: Daily breakfast, lunch and dinner, plus all snacks
Free-flow non-alcoholic drinks, including mocktails, juices, coffee, tea and in-room minibar
One daily 50-minute spa treatment per person
FIJI PARADISE
Beachfront Bure Suite
Inclusion highlights:
Inclusions valid for two adults
FJ$100 bar credit per room towards alcoholic and soft drinks
All-inclusive gourmet meals: Daily breakfast, lunch and dinner, plus all snacks
Free-flow non-alcoholic drinks, including mocktails, juices, coffee, tea and in-room minibar
VIP UPGRADE
Deluxe Beachfront Bure
Inclusion highlights:
Inclusions valid for two adults
FJ$100 bar credit per room towards alcoholic and soft drinks
All-inclusive gourmet meals: Daily breakfast, lunch and dinner, plus all snacks
Free-flow non-alcoholic drinks, including mocktails, juices, coffee, tea and in-room minibar
FIJI PARADISE
Beachfront Bure Suite
Inclusion highlights:
Inclusions valid for two adults
FJ$200 bar credit per room towards alcoholic and soft drinks
All-inclusive gourmet meals: Daily breakfast, lunch and dinner, plus all snacks
Free-flow non-alcoholic drinks, including mocktails, juices, coffee, tea and in-room minibar
VIP UPGRADE
Deluxe Beachfront Bure
Inclusion highlights:
Inclusions valid for two adults
FJ$200 bar credit per room towards alcoholic and soft drinks
All-inclusive gourmet meals: Daily breakfast, lunch and dinner, plus all snacks
Free-flow non-alcoholic drinks, including mocktails, juices, coffee, tea and in-room minibar
*Price is indicative and based on sample return fares (inclusive of booking fees on Low Cost Carriers). To view live pricing, conduct a full search. Luxury Escapes full Terms and Conditions apply