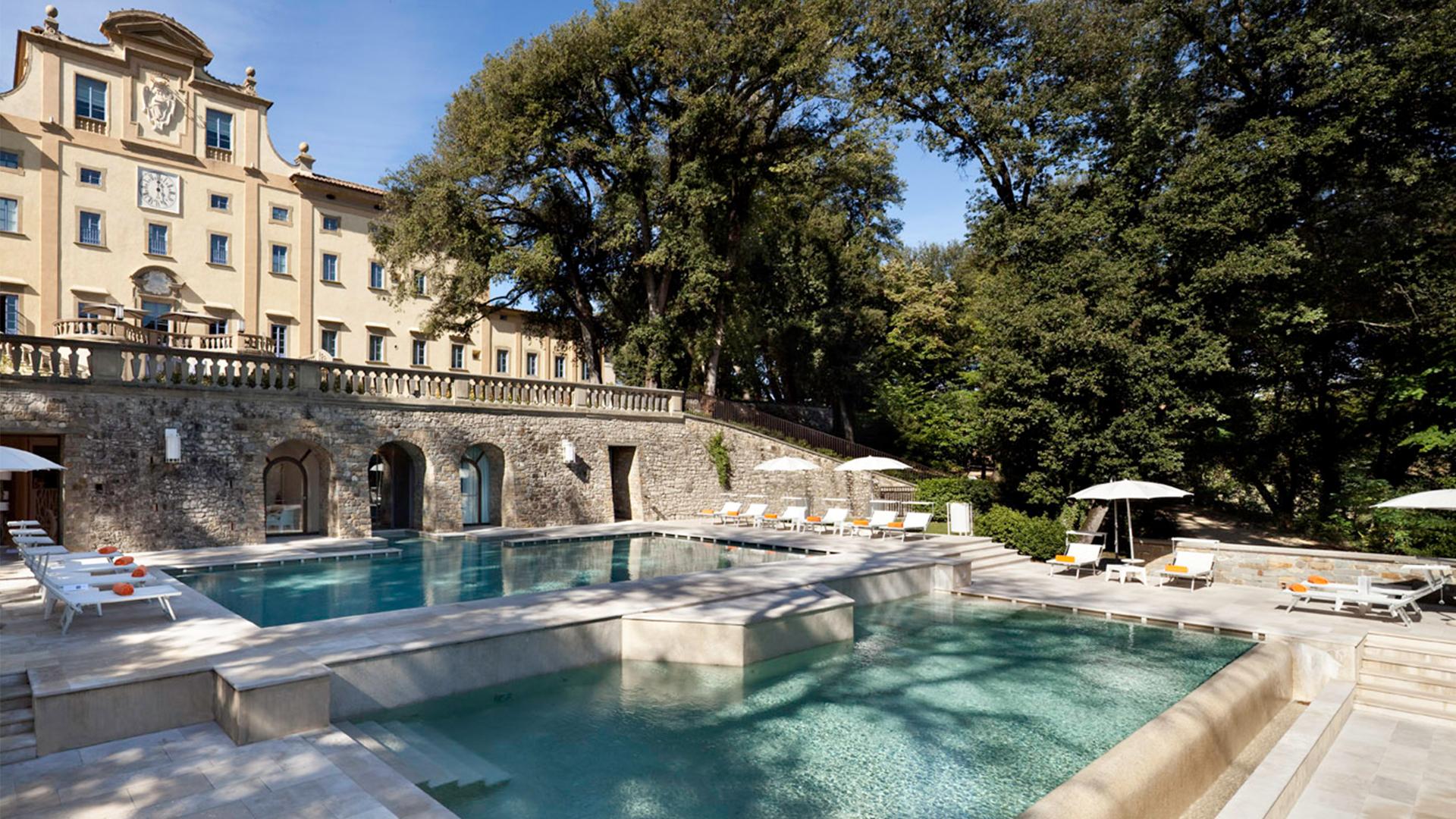 Luxury Under the Tuscan Sun with Daily Breakfast and Daily Shuttle to Florence
Surrender to the Italian 'Dolce Vita' with a stay at Villa le Maschere | UNA Esperienze: a stunning late Renaissance country home turned into a luxury hotel. Embrace the laid-back lifestyle of the Tuscan countryside and enjoy daily breakfast, a three-course dinner with a glass of wine each, a welcome drink on arrival, a green fee for the UNA Poggio dei Medici Golf Club, a EUR50 credit on all spa treatments, 10% discount at the hotel restaurants and free access to the spa. Plus, for the fashion lovers there's a VIP card for the world-famous Barberino del Mugello Outlet – giving you a 10% discount on every purchase. For the art lovers, Villa Le Maschere has a daily free shuttle bus to Florence - so you can tick that off your bucket list.

Book now. Pay Later.
package Options
---
COUNTRY ESCAPE
Elegant Room
Inclusion Highlights:
Inclusions valid for two adults
Delicious daily breakfast served at Il Cancello di Ghiereto, featuring sumptuous spread of sweet and savoury treats
A three-course dinner during your stay, with one glass of wine per person included
A welcome drink on arrival
COUNTRY ESCAPE
Elegant Room
Inclusion Highlights:
Inclusions valid for two adults
Delicious daily breakfast served at Il Cancello di Ghiereto, featuring sumptuous spread of sweet and savoury treats
A three-course dinner during your stay, with one glass of wine per person included
A welcome drink on arrival
Inclusion Highlights:
Inclusions valid for two adults
Spacious room with elegant decor and views over the park and beyond
A bottle of Prosecco and a fresh fruit platter on arrival
Delicious daily breakfast served at Il Cancello di Ghiereto, featuring sumptuous spread of sweet and savoury treats
CELEBRITY UPGRADE
Junior Suite
Inclusion Highlights:
Inclusions valid for two adults
Spacious Suite with stunning fresco ceilings and garden views
A bottle of Prosecco and a fresh fruit platter on arrival
Pick up and drop off from either Florence Airport or Florence train station
Inclusion Highlights:
Inclusions valid for two adults
Spacious room with elegant decor and views over the park and beyond
A bottle of Prosecco and a fresh fruit platter on arrival
Delicious daily breakfast served at Il Cancello di Ghiereto, featuring sumptuous spread of sweet and savoury treats
CELEBRITY UPGRADE
Junior Suite
Inclusion Highlights:
Inclusions valid for two adults
Spacious Suite with stunning fresco ceilings and garden views
A bottle of Prosecco and a fresh fruit platter on arrival
Pick up and drop off from either Florence Airport or Florence train station