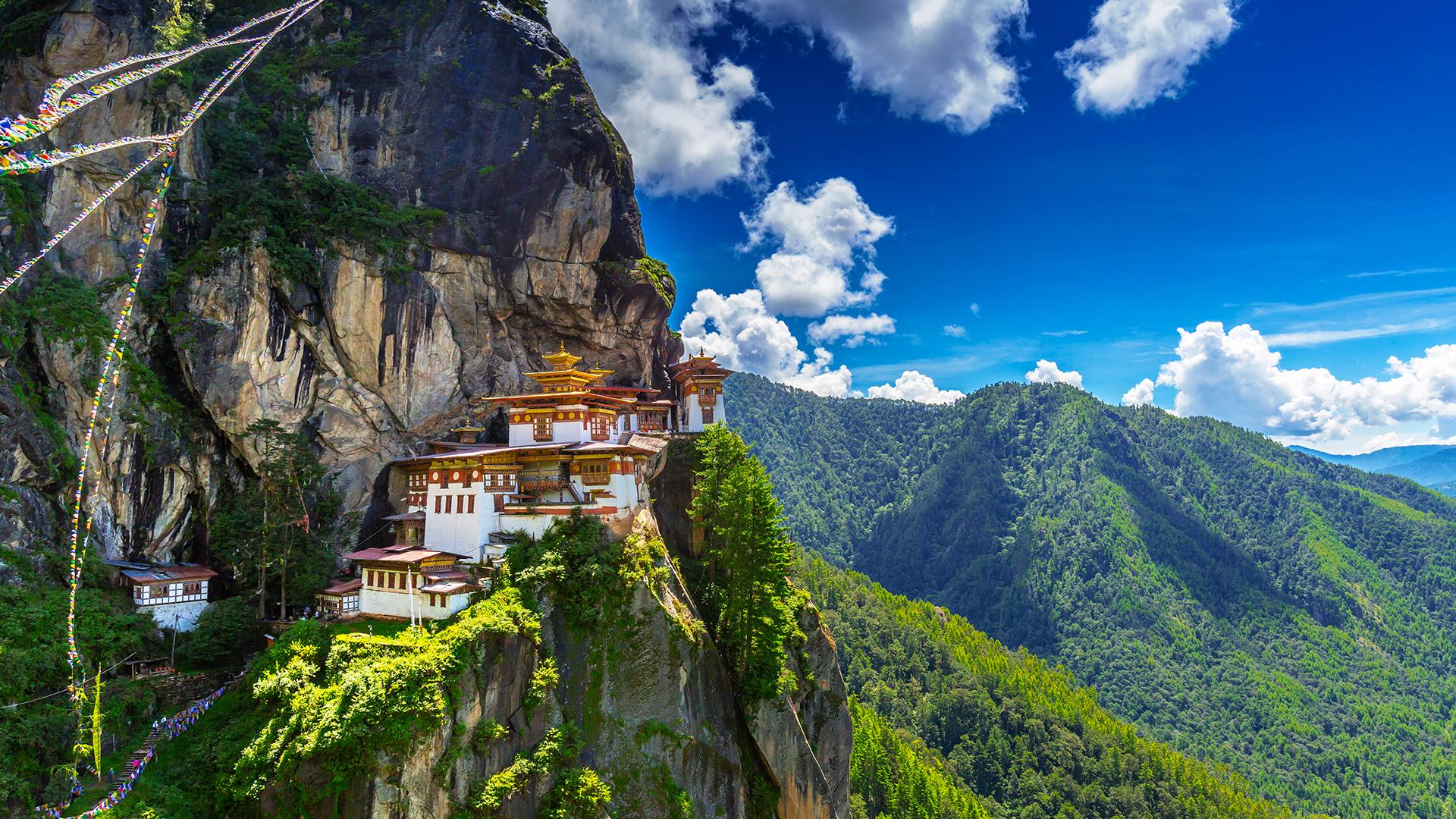 Grand Opening: Mountainside Retreat in the 'Kingdom of Happiness'
Located in the midst of the melting pot that is Thimphu, the chic boutique hotel The Pema by Realm offers a relaxing experience in Bhutan – known for having one of the world's highest Gross National Happiness indexes. This brand-new property is within walking distance of all the popular tourist attractions and offers tranquil views of the valley. Enjoy daily buffet breakfast, one nightly cocktail per person, two three-course dinners and one three-course lunch for two, plus one 60-minute massage each.

Book now. Pay Later.
Package Options
---
BOUTIQUE BHUTAN
Deluxe Room
Inclusion Highlights:
Inclusions valid for two people
Two three-course dinners for two
One 60-minute massage per person
Daily breakfast
VALLEY SUITE UPGRADE
Valley Suite
Inclusion Highlights:
Inclusions valid for two people
Two three-course dinners for two
One 60-minute massage per person
Daily breakfast
BOUTIQUE BHUTAN
Deluxe Room
Inclusion Highlights:
Inclusions valid for two people
Three three-course dinners for two
One 60-minute massage per person
Daily breakfast
VALLEY SUITE UPGRADE
Valley Suite
Inclusion Highlights:
Inclusions valid for two people
Three three-course dinners for two
One 60-minute massage per person
Daily breakfast