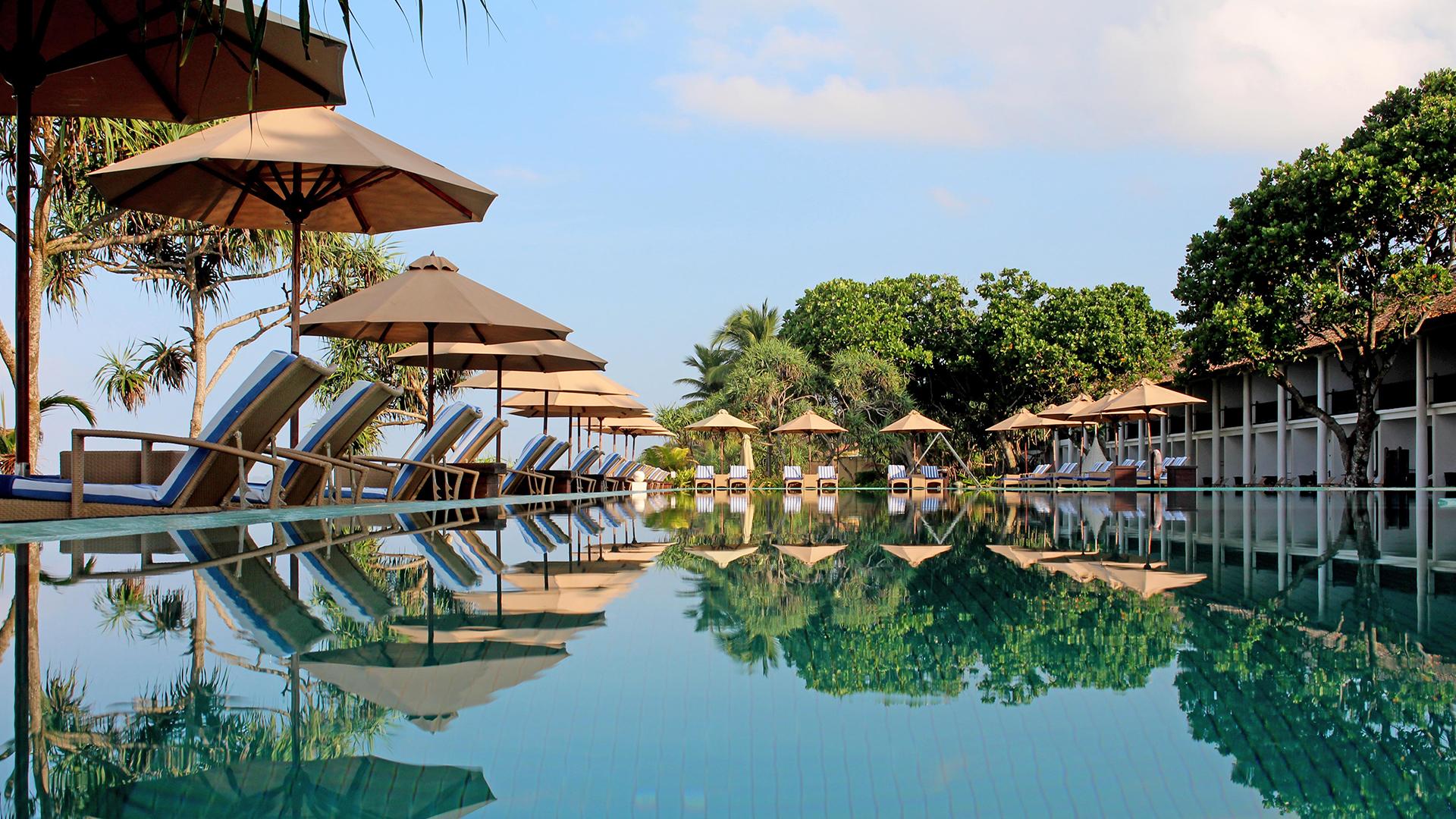 Historic Boutique Escape with Daily Breakfast, Dinner and Cocktails
Experience the diverse history of Sri Lanka with a stay at The Fortress Resort & Spa. As a tribute to the country's Dutch influences, this boutique property – a member of the Small Luxury Hotels of the World collection since 2006 – has been beautifully designed in the style of Galle's ancient fort. This blissful break includes daily breakfast and three-course dinners, a 30-minute massage per adult, daily cocktails and more. Plus, two children under the age of five stay free with meals included.

Book now. Pay Later.
package Options
FORTRESS ESCAPE
Fortress Room
Inclusion highlights:
Inclusions valid for two adults and two children aged under five (max. room occupancy is two adults and two children OR three adults. See 'Fine Print' for details)
Daily buffet breakfast
Nightly three-course dinner from a set menu at White restaurant
One daily house cocktail per adult
Inclusion highlights:
Inclusions valid for two adults and two children aged under five (max. room occupancy is two adults and two children OR three adults. See 'Fine Print' for details)
A spacious room with view of the Indian Ocean and private balcony
Daily buffet breakfast
Nightly three-course dinner from a set menu at White restaurant
FORTRESS ESCAPE
Fortress Room
Inclusion highlights:
Inclusions valid for two adults and two children aged under five (max. room occupancy is two adults and two children OR three adults. See 'Fine Print' for details)
Daily buffet breakfast
Nightly three-course dinner from a set menu at White restaurant
One daily house cocktail per adult, per day
Inclusion highlights:
Inclusions valid for two adults and two children aged under five (max. room occupancy is two adults and two children OR three adults. See 'Fine Print' for details)
A spacious room with view of the Indian Ocean and private balcony
Daily buffet breakfast
Nightly three-course dinner from a set menu at White restaurant
Inclusion highlights:
Inclusions valid for two adults and two children aged under five (max. room occupancy is two adults and two children OR three adults. See 'Fine Print' for details)
A spacious room with direct private garden access and views of the Indian Ocean
Daily buffet breakfast
Nightly three-course dinner from a set menu at White restaurant
Inclusion highlights:
Inclusions valid for two adults and two children aged under five (max. room occupancy is two adults and two children OR three adults. See 'Fine Print' for details)
A spacious room with direct private garden access and views of the Indian Ocean
Daily buffet breakfast
Nightly three-course dinner from a set menu at White restaurant