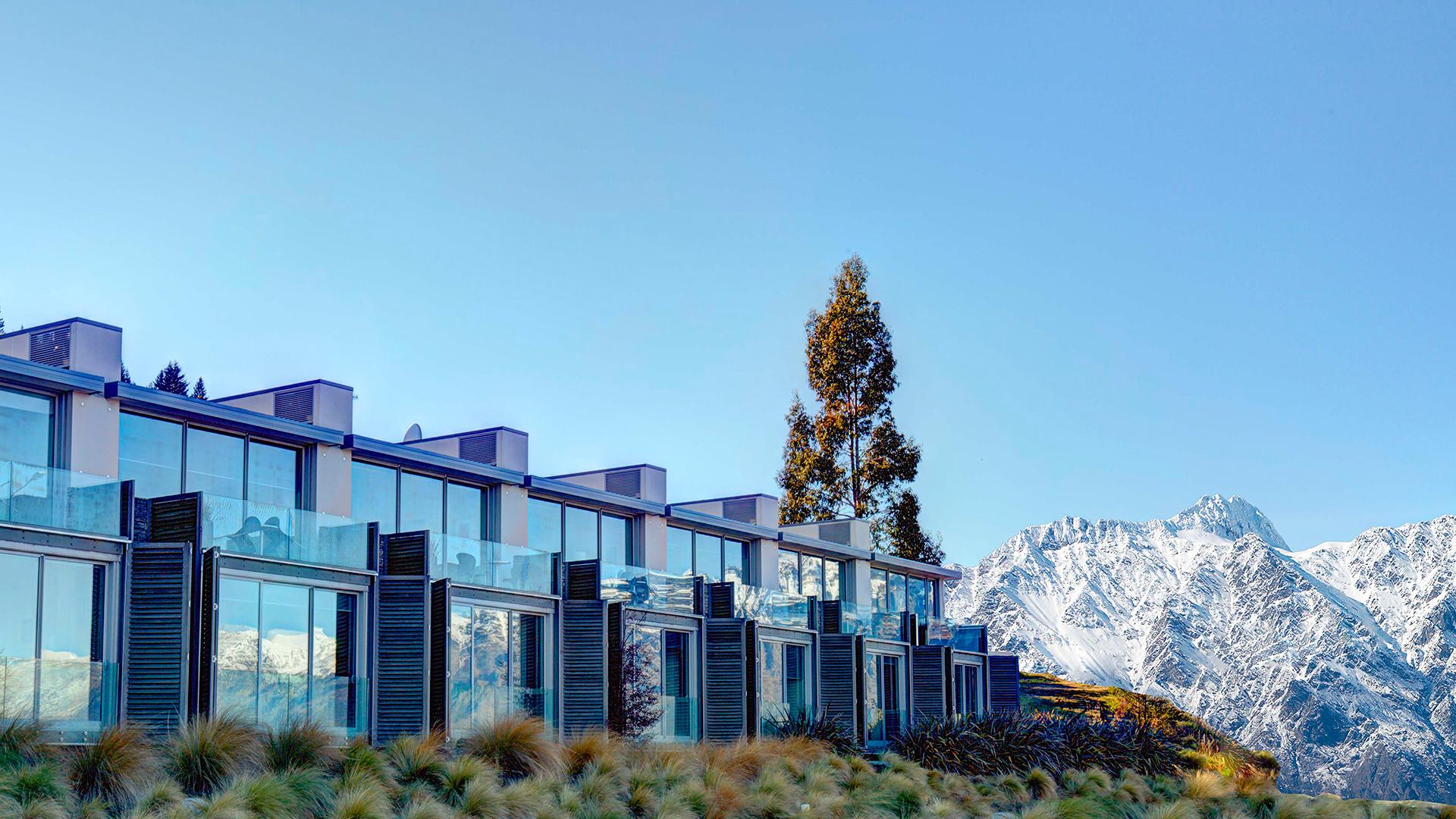 Five-Star Apartment Stay in Queenstown with Stunning Lake and Mountain Views
Experience a perfect Queenstown location with stunning views of Lake Wakatipu and the surrounding mountains at Swiss Belsuites Pounamu Queenstown. Stay in a spacious, upgraded Lake View One Bedroom Suite and enjoy uninterrupted views and the convenience of a self-contained apartment. Includes a daily breakfast hamper for two, two days' bike hire for exploring your surroundings and a guaranteed late 2pm checkout.

Book now. Pay Later.
package Options
QUEENSTOWN STAY
Lake View One Bedroom Suite
Inclusion highlights:
Inclusions valid for two people
Two days' bike hire per person
Daily breakfast hamper
Guaranteed late 2pm checkout
BALCONY UPGRADE
Lake View One Bedroom Swiss Super Suite
Inclusion highlights:
Inclusions valid for two people
Two days' bike hire per person
Daily breakfast hamper
Guaranteed late 2pm checkout
FAMILY UPGRADE
Lake View Two Bedroom Suite
Inclusion highlights:
Inclusions valid for four people
Two days' bike hire per person
Daily breakfast hamper
Guaranteed late 2pm checkout
QUEENSTOWN STAY
Lake View One Bedroom Suite
Inclusion highlights:
Inclusions valid for two people
Two days' bike hire per person
Daily breakfast hamper
Guaranteed late 2pm checkout
BALCONY UPGRADE
Lake View One Bedroom Swiss Super Suite
Inclusion highlights:
Inclusions valid for two people
Two days' bike hire per person
Daily breakfast hamper
Guaranteed late 2pm checkout
FAMILY UPGRADE
Lake View Two Bedroom Suite
Inclusion highlights:
Inclusions valid for four people
Two days' bike hire per person
Daily breakfast hamper
Guaranteed late 2pm checkout
QUEENSTOWN STAY
Lake View One Bedroom Suite
Inclusion highlights:
Inclusions valid for two people
Two days' bike hire per person
Daily breakfast hamper
Guaranteed late 2pm checkout
BALCONY UPGRADE
Lake View One Bedroom Swiss Super Suite
Inclusion highlights:
Inclusions valid for two people
Two days' bike hire per person
Daily breakfast hamper
Guaranteed late 2pm checkout
FAMILY UPGRADE
Lake View Two Bedroom Suite
Inclusion highlights:
Inclusions valid for four people
Two days' bike hire per person
Daily breakfast hamper
Guaranteed late 2pm checkout
*Price is indicative and based on sample return fares (inclusive of booking fees on Low Cost Carriers). To view live pricing, conduct a full search. Luxury Escapes full Terms and Conditions apply