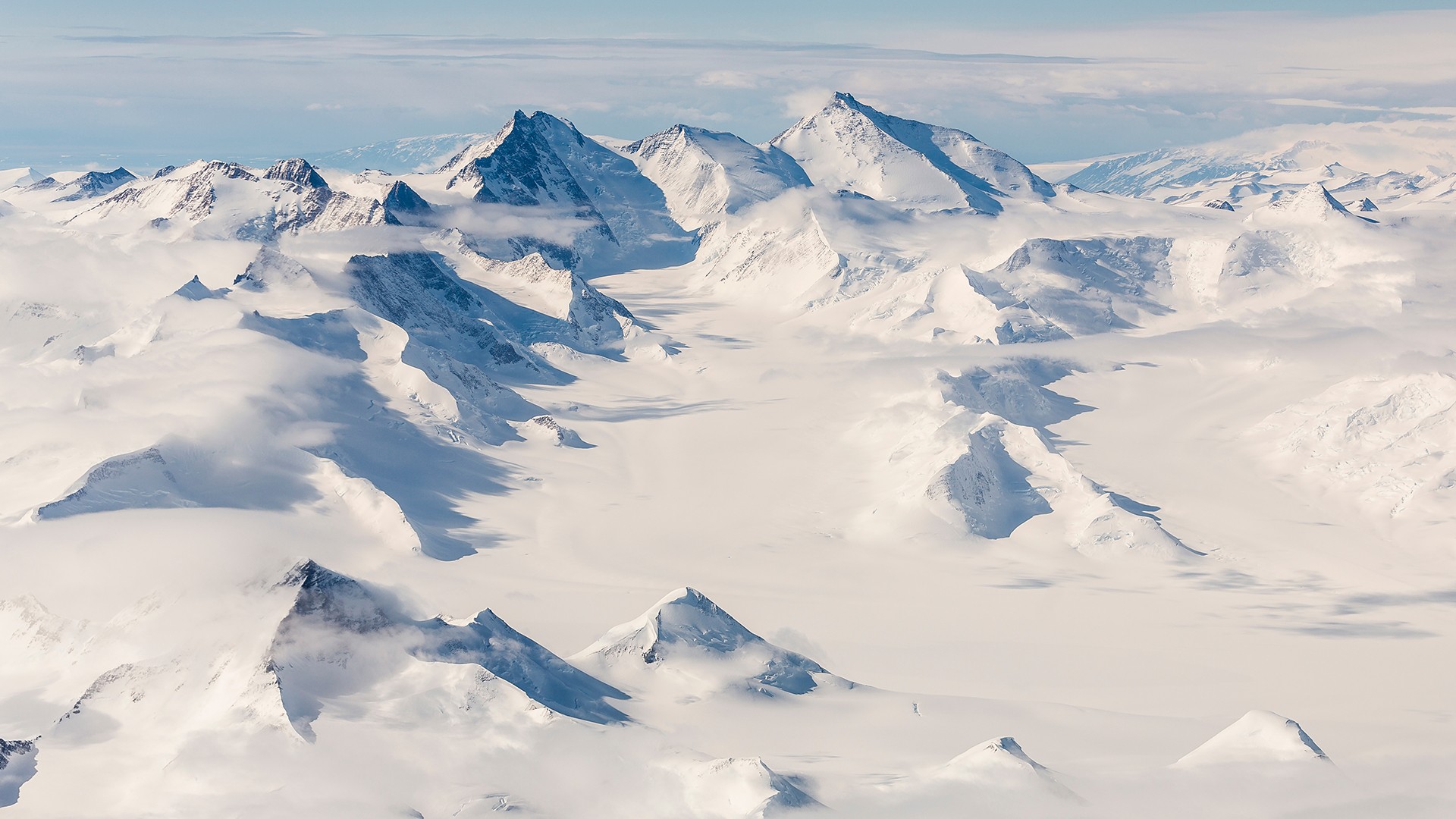 South Pole Scenic Qantas Flight: First-Release Seats from Melbourne with Experts, Full-Service Drinks & Dining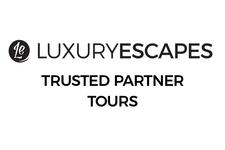 Embark on the journey of a lifetime aboard a scenic Qantas flight over the sparkling landscapes of the South Pole. See the desolate, icy mountains of Antarctica from the air on a rare voyage not embarked upon by the average traveller. Onboard your chartered flight, the anticipation is palpable – and the first glimpse of an ice float is enough to send a ripple of excitement through the cabin. Giant glaciers, sweeping mountain ranges and powder-white plateaus are sure to fill you with the same wonder felt by the polar explorers of the early 1900s.
Departing from Melbourne aboard a privately chartered flight, soar towards Antarctica via the same route undertaken by explorer Robert Falcon Scott via Ross Island, the Transantarctic Mountains, and Beardmore Glacier, finally reaching the South Pole Station. All the while, experienced Antarctica experts will regale you with the expedition history of the continent, revealing fascinating insights into this captivating region.
Settle into comfortable seats onboard the Qantas Boeing 787-9 Dreamliner, take in breathtaking polar scenes from your window while raising a glass to this memorable adventure thanks to full onboard bar service.
Your tour includes:
Comfortable seating onboard a Qantas Boeing 787-9 Dreamliner, departing Melbourne
Spectacular views during an unforgettable roundtrip
Relax with two full-service meals plus in-flight snacks onboard
Celebrate your adventure with full bar service onboard, including champagne, wine, beer, spirits and soft drinks
Choose your viewing on the in-seat entertainment system
Learn about the expedition history of Antarctica with an expert Antarctica team onboard
Seat-swap system guarantees ample time in one of the two seats closest to the windows
Your journey takes you to: Melbourne – Antarctica – Melbourne.
View Antarctica and the Southern Lights: For more incredible Qantas scenic flight adventures, take a look at our Antarctica Day Flight and Southern Lights Flight packages.
Book with confidence: You can rest easy knowing that should you not be able to travel as a result of Government travel restrictions, even right up to the day of departure Luxury Escapes will assist you with a date change, provide you with a credit or process a refund for your booking less any non-recoverable costs. See below for full terms and conditions.
Interest-free payment options available 

package Options
ECONOMY CLASS WING — FIRST RELEASE
1 Day from
Includes taxes & fees
Sold out
Inclusion highlights:
Package valid for one person, each passenger must purchase a package
Economy Class (Wing) seat: Experience an award-winning Recaro seat, ergonomically designed for optimal comfort. Overlooking the wing, with an obstructed view of the night sky, these seats are often preferred by photographers, as they offer a great perspective
Experience an award-winning Recaro seat, ergonomically designed for optimal comfort
Overlooking the wing, with an Obstructed view of the night sky
Spectacular views during an unforgettable roundtrip
Relax with two full-service meals plus in-flight snacks onboard
Celebrate your adventure with full bar service onboard, including champagne, wine, beer, spirits and soft drinks
Choose your viewing on the in-seat entertainment system
Learn about the expedition history of Antarctica with an expert Antarctica team onboard
Seat-swap system guarantees ample time in one of the two seats closest to the windows
1 Day from
Includes taxes & fees
Sold out
Inclusion highlights:
Package valid for one person, each passenger must purchase a package
Economy Class (No Wing) seat: Enjoy unobstructed views of the night sky from an award-winning Recaro seat, ergonomically designed for optimal comfort. Here, nothing stands between you and views of the magical night sky
Unobstructed views of the night sky from an award-winning Recaro seat, ergonomically designed for optimal comfort
Spectacular views during an unforgettable roundtrip
Relax with two full-service meals plus in-flight snacks onboard
Celebrate your adventure with full bar service onboard, including champagne, wine, beer, spirits and soft drinks
Choose your viewing on the in-seat entertainment system
Learn about the expedition history of Antarctica with an expert Antarctica team onboard
Seat-swap system guarantees ample time in one of the two seats closest to the windows
1 Day from
Includes taxes & fees
Sold out
Inclusion highlights:
Package valid for one person, each passenger must purchase a package
Premium Economy Class seat: Situated in an intimate separate cabin, these seats allow room to stretch out and relax. Experience attentive service and a refreshed menu with extensive wine list, all while enjoying magnificent uninterrupted views of the Aurora Australis from large windows
Seats in an intimate separate cabin with room to stretch out and relax
Uninterrupted views of the Aurora Australis from large windows.
Spectacular views during an unforgettable roundtrip
Relax with two full-service meals plus in-flight snacks onboard
Celebrate your adventure with full bar service onboard, including champagne, wine, beer, spirits and soft drinks
Choose your viewing on the in-seat entertainment system
Learn about the expedition history of Antarctica with an expert Antarctica team onboard
Seat-swap system guarantees ample time in one of the two seats closest to the windows
1 Day from
Includes taxes & fees
Sold out
Inclusion highlights:
Package valid for one person, each passenger must purchase a package
Business Class seat: Relax in a super-soft, lie-flat leather seat with direct aisle access and enjoy all of the upgraded benefits of international Business Class service. These seats are located on the wing with an obstructed view of the night sky, however are often preferred by photographers, as they offer a great perspective
Super-soft, lie-flat leather seat with direct aisle access with all of the upgraded benefits of international Business Class service
Seats located on the wing with an obstructed view of the night sky
Spectacular views during an unforgettable roundtrip
Relax with two full-service meals plus in-flight snacks onboard
Celebrate your adventure with full bar service onboard, including champagne, wine, beer, spirits and soft drinks
Choose your viewing on the in-seat entertainment system
Learn about the expedition history of Antarctica with an expert Antarctica team onboard
Seat-swap system guarantees ample time in one of the two seats closest to the windows
1 Day from
Includes taxes & fees
Sold out
Inclusion highlights:
Package valid for one person, each passenger must purchase a package
Premium Business Class seat: Admire unobstructed views of the Aurora Australis in utmost comfort when you choose Premium Business Class, featuring all of the benefits of international Business Class service, including super-soft, lie-flat leather seating, direct aisle access and an extensive menu and wine list
Admire unobstructed views of the Aurora Australis
all of the benefits of international Business Class service, including super-soft, lie-flat leather seating, direct aisle access and an extensive menu and wine list
Spectacular views during an unforgettable roundtrip
Relax with two full-service meals plus in-flight snacks onboard
Celebrate your adventure with full bar service onboard, including champagne, wine, beer, spirits and soft drinks
Choose your viewing on the in-seat entertainment system
Learn about the expedition history of Antarctica with an expert Antarctica team onboard
Seat-swap system guarantees ample time in one of the two seats closest to the windows
Sign up for instant access
Exclusive hand-picked offers
1,315,267 followers
---